What Makes a Cosmetic Pouch Attractive?
Why are cosmetic pouches so popular amongst the many categories of custom merchandise and promotional gifts?
Cosmetic pouches are a popular category of customized merchandise because they are versatile and can be used for a variety of purposes. They can be used as make-up pouches, promotional gift pouches, toiletry bags or anything else you can think of! Plus, they're lightweight and portable, so they make great gifts and as giveaways.
Cosmetic bags with custom logos can make your brand more enticing for your customers. Recipients can use your custom cosmetic bags in their everyday lives and even improve their routines, it will urge them to take action as they see these on the retail shelves. Consequently, it can strengthen your brand image and also helps you foster high repurchase levels. Studies have shown that customers retain cosmetic pouches and makeup bags for a good six months to two years, giving your brand a long exposure period.
Ways to Elevate a Cosmetic Pouch for your Next Marketing Campaign 
It's all about value, visibility of your brand message and long-term return on your marketing dollar.
Stylish Design
The overall design is what we always look for in a product. Pretty products easily catch our attention and this is what makes cosmetic pouches stand out for the consumers.
Make your cosmetic pouch an attention magnet by playing with the colours, designs and dimensions.
Material
Whether or not a cosmetic pouch is heavily used by the consumer, the material it is composed of has a significant impact on how long it will "survive". Nylon, vinyl, polyester, and even synthetic leather are
common materials for cosmetic pouches.
If your brand is related to green or naturally-based ingredients, opt for sustainable materials. According to research, the last five years witnessed a remarkable 71% increase in the demand for sustainable items. Cosmetic bags made of sustainable materials like organic cotton, cork are an excellent gift for consumers concerned about their health and the planet.
Practicality
Consumers nowadays are looking more at products' usefulness and aesthetics over other features. Hence, pls make sure your pouch has these two features.
When designing a cosmetic pouch, pls make sure it is portable and compact enough to fit in your consumer's purse or handbag.
Attractive Cosmetic Pouches that you can consider for your Marketing Campaign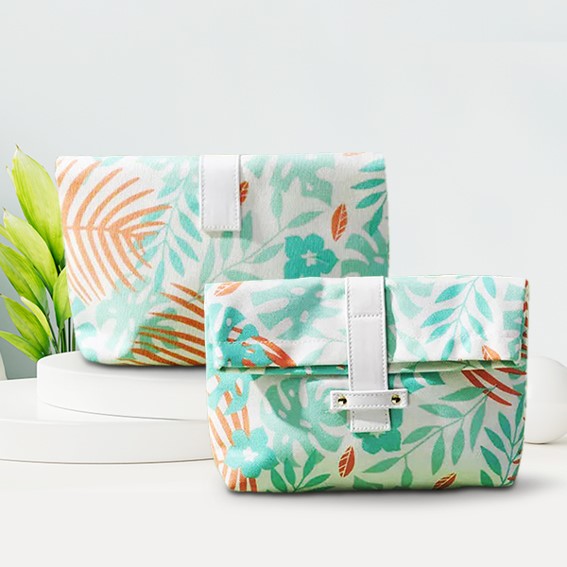 Customise this rPET pouch with interesting artwork designs to create a unique eco-friendly promotional gift. Able to fit in your daily cosmetics, can be placed conveniently in luggage trolleys, suitable for ladies on the go.
The drawstring feature allows easy access to the pouch contents. Natural beige colour, suitable to be used as a GWP (gift with purchase) for brands that are related to earth and nature. Great promotional product for personal care brands as well.
3. Dazzling TPU Cosmetic Pouch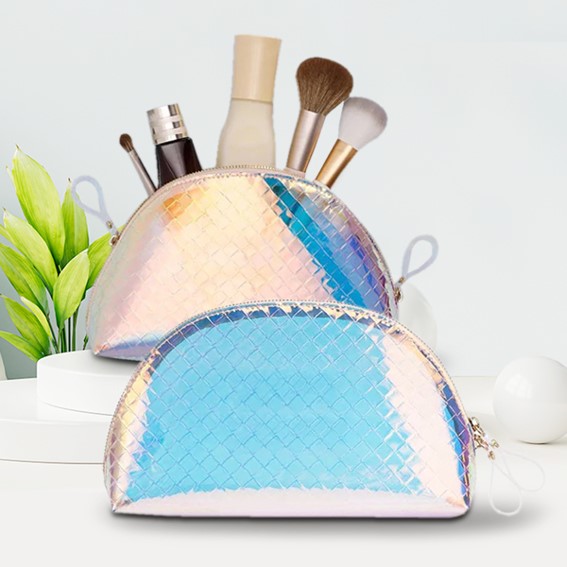 Customers are always looking for a beauty pouch with a stand up appearance but a soft hand feels. This pouch captures both perfectly. Add your logo to the pouch to create your unique promotional gift.
Bamboo fiber is a cellulosic fiber that is regenerated from bamboo plants; considered one of the most sustainable plants. This Bamboo Fiber Cosmetic Bag is minimal, yet sophisticated. Great promotional beauty gift for your customers.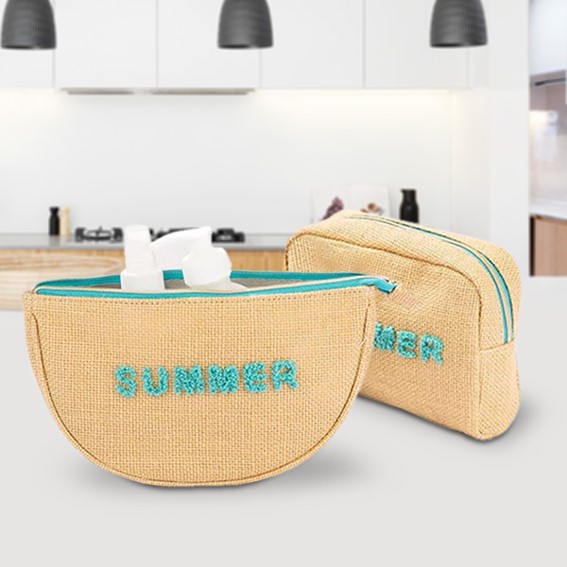 Jute is 100% natural and biodegradable, reusable, and recyclable. Easy to carry with a decent size that helps you to store your items and daily necessities. Slap your brand logo to boost your brand.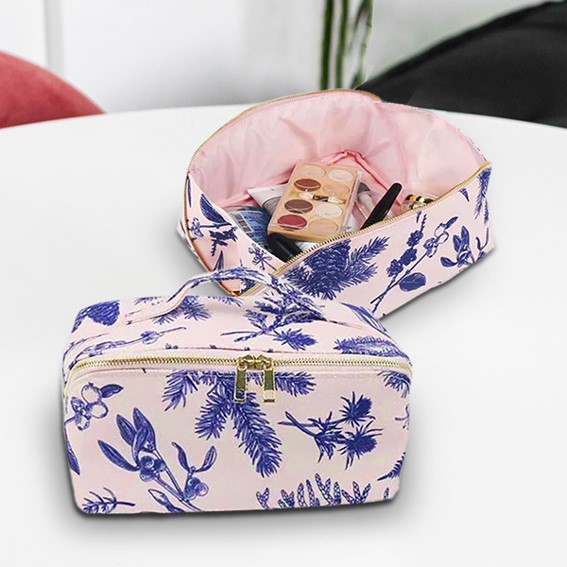 rPET material is a green environmental fabric made from recycled PET bottles. This gorgeous and functional recycled PET makeup case is designed for every beauty loving jetsetter. Customise the pouch in different designs to create a series of collectible gifts with purchase.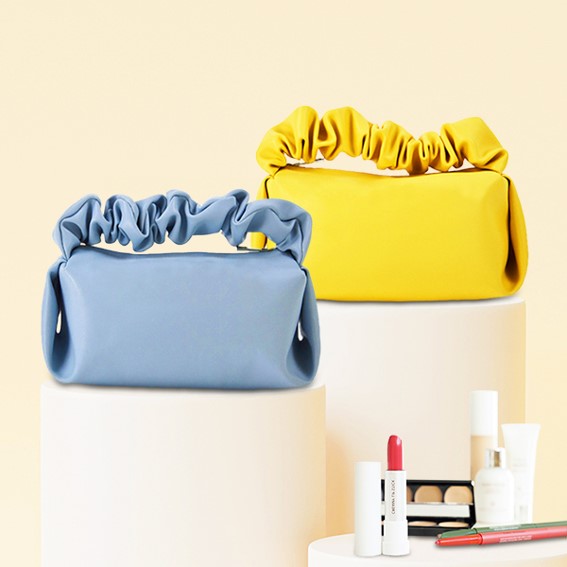 This little bag can be used as a cosmetic pouch or as a handheld mini bag. Classy and fashionable. Simply add your logo and it is good to be used as a promotional gift.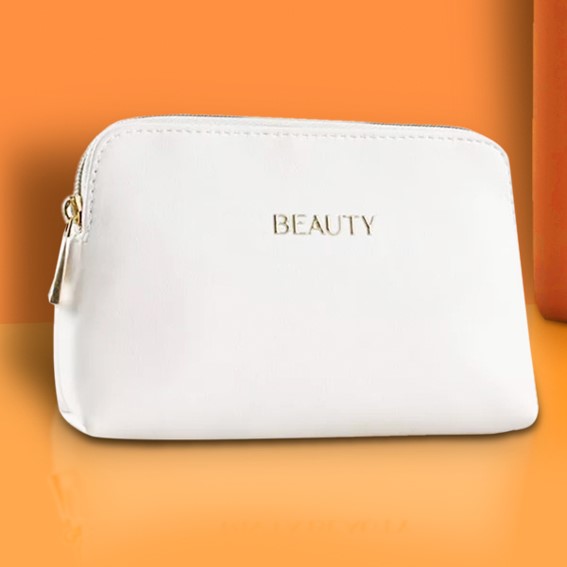 High-end cosmetic bag in PU leather, which can also be used as a daily clutch bag. It looks beautiful, simple, and generous with a large capacity. A great GWP for your next marketing campaign.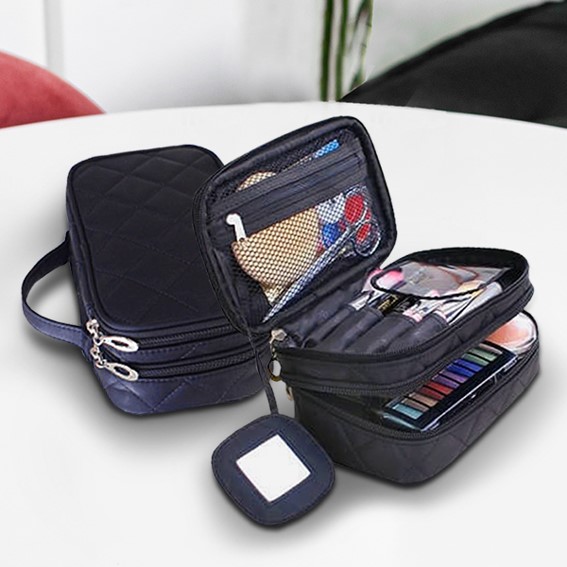 Large capacity with double layer compartments. Waterproof and portable. Comes with a handle design, easy to carry around. Ideal gift with purchase for the cosmetic industry.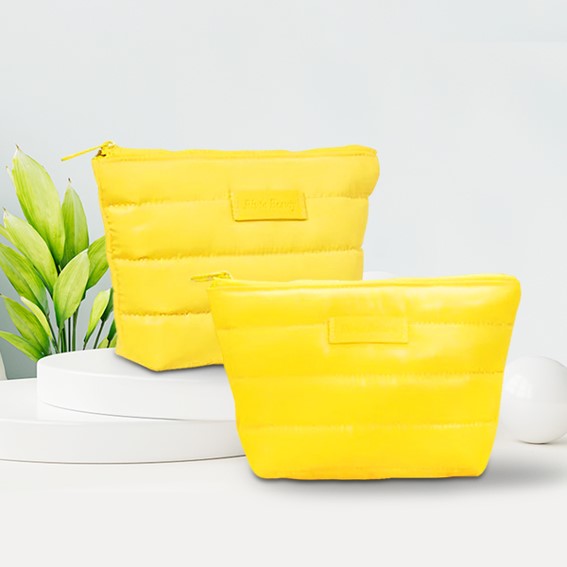 Made of recycled PET fabric. It is compact and can be used for keeping your daily essentials. A nice GWP for beauty brands.
Key Takeaway:
Selecting a cosmetic pouch for bespoke marketing provides your brand a versatile promotional item. You can always choose between offering them along with your main products or on their own. Either way, promotional bags with your logo can serve as great branded promotional merchandise because
of the sense of exclusivity they create and the functional benefits that your customers can enjoy.
Connect with DTC World Team:
Interested in producing cosmetic pouches and carriers as custom packaging, redemption giveaway, or GWP merchandise for your brand?
Connect with our team today, we at DTC World would be happy to help you.
Read more:
View Showcase projects: