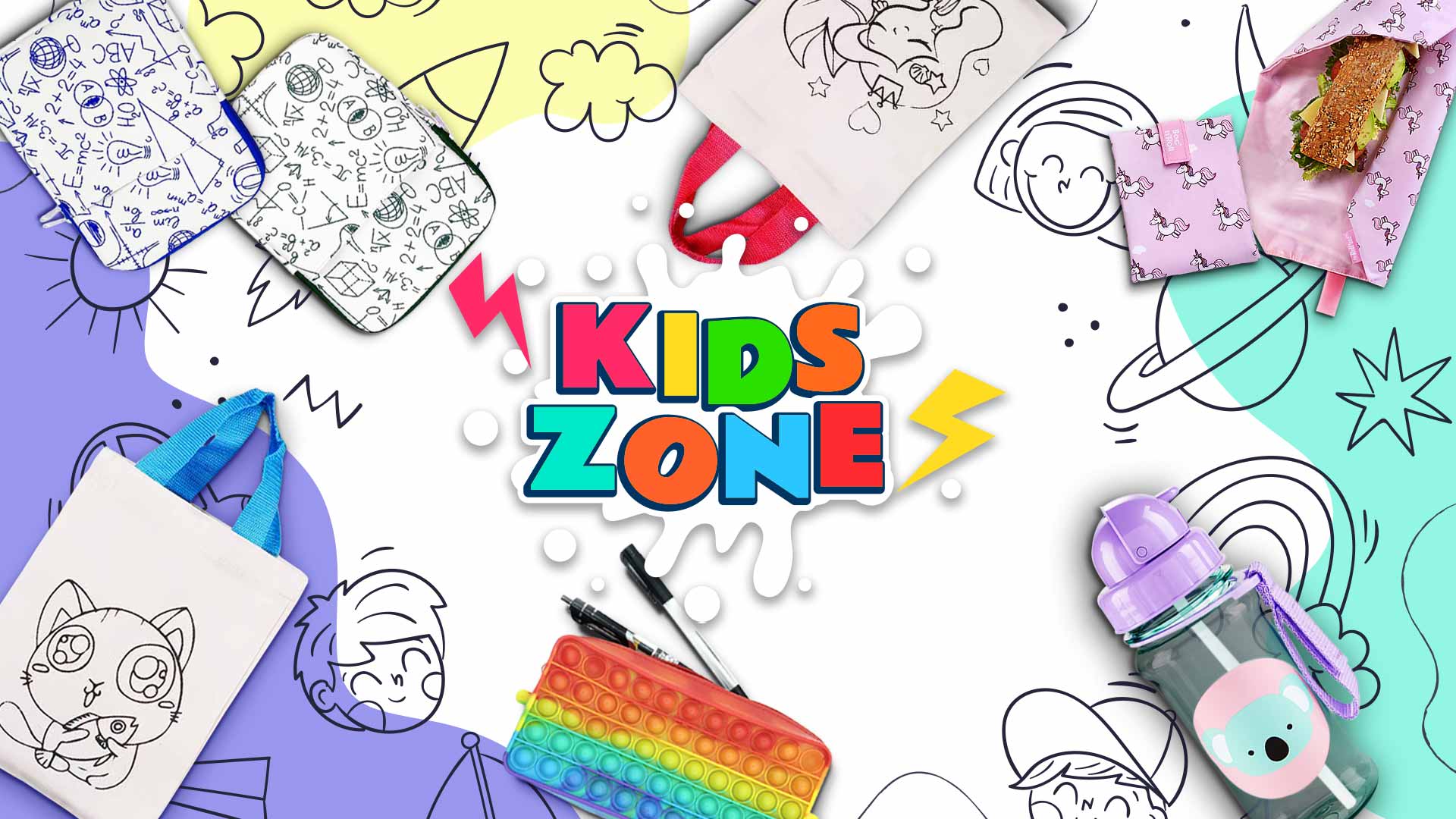 Children are a big part of lives, and they certainly represent an important demographic for marketers. Marketers see children as a future — as well as current — market; and hence 'brand loyalty' at a young age helps in the quest of continued sales later. That having said, promotional products and gifts for the children are a key segment in the marketing and advertising arena. Not only do children provide some extent of influence to the parents' buying process and decisions, marketing to children means they will be your best brand advocates, as young as their age — establishing lifetime relationships.
Brands are often battling for the attention of their audience. Imagine the incredible volume of content channelled to consumers every day. How do you help your brand to stand out in the overwhelming sea of content? What do you look out for when identifying promotional gifts that make kids go "Mummy, I want that!" as they walk through a maze of grocery aisles at the supermarkets?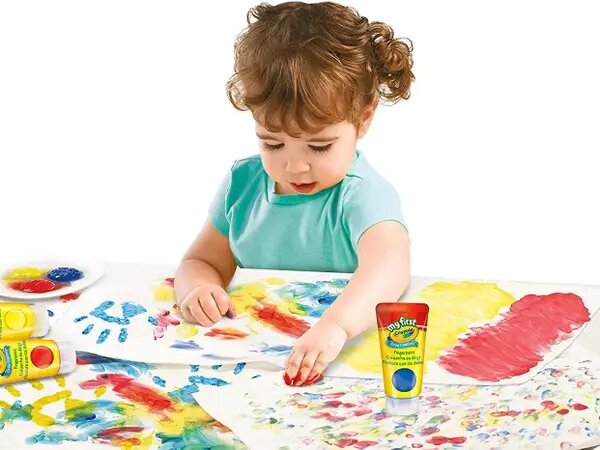 Choose interactive and entertaining toys that are educational and durable enough to last for a few years, instead of short-lived joy. Image credit: Business Insider
Promote products with gifts that appeal to children and parents
Promotional products for children are typically branded with a company's name, logo, or design. Generally, personalised gifts or branded products appeal to kids mainly due to their features and usability. Here, we have compiled a selection of

kid-friendly promotional gifts
which you can explore for your next marketing campaigns or events.
(We believe the parents will fall in love with them, too!)
Check them out!
Children Wet and Dry Waterproof Zipper Backpack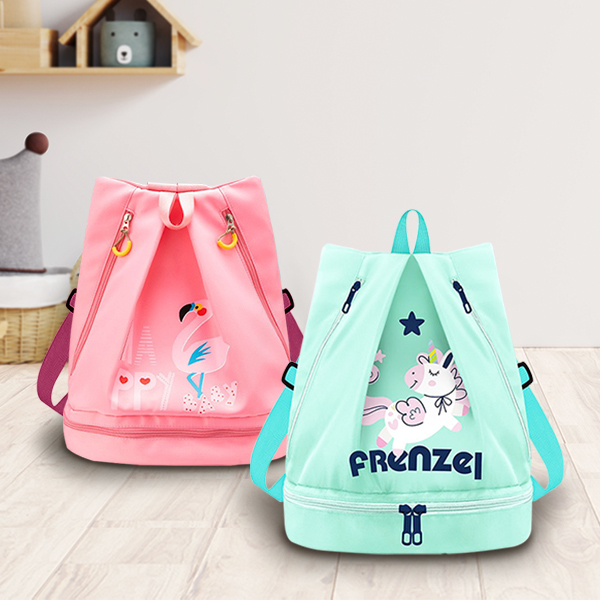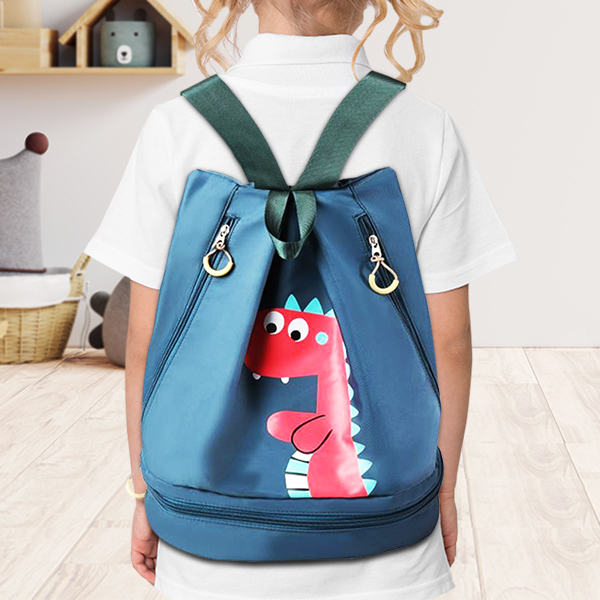 Fit for multiple activities (picnic, beach, sports or overnight stays), this water-resistant backpack provides the storage your little ones need — for both wet and dry items. Lightweight, sturdy strap, alongwith customisable cute designs, it is the perfect git for the kids.
Kids Sports Bottle with Straw

Make sure the little ones are well hydrated, especially when they are busy having fun with their playmates at the playground, birthday party, or engrossed in other activities. Ample space (450ml) for customising logos and personalised text, this leakproof bottle comes with a hygienic spout cover — protecting any contact surfaces, whether indoor or outdoor.
Cartoon Character Water Bottle with Straw


This grab-n-go kids water bottle is just the right size for a quick run or a smaller hand. Get creative with the cartoon character on the bottle to motivate your little ones reaching out for their tumbler. Ample space (350ml) for customisation of logos and personalised text, this leakproof bottle helps keeping the drinking habit more fun and attractive.
Educational Spelling Game Set


Let the kids spend their holidays and free time with educational activities; like this fun learning tool. Matching letters, building words, and expanding children's developmental play — this educational spelling game set is a perfect learn-n-play companion as well as an ideal gift for the little ones, too.
It's not an easy task to hunt for the right gifts for the kids, particularly the ones that are educational and able to keep them entertained, all the same time. According to a study published by the American Academy of Paediatrics in 2018, learning and play are "inextricably linked". That's when you, as a brand, can impress parents with STEM-inspired promotional gift ideas that foster curiosity and creativity among the little ones.
Kids Play Tent


Keeping the kids entertained in their little comfy zone — whether it's used as reading nooks, hide-and-seek spots, or even just places to play — this attractive play tent surely fits the bill. Come in various sizes and shapes, with different styles from a therapeutic plain to mystical princess castles — not only does it make an excellent gift, but it also folds up to stay out of the parents' way when necessary.
Make Marketing to Kids More Fun and Relevant


In order to capture the attention of the children's demographic, brands need to be mindful when it comes to the design, functionality, and durability of the promotional gift items.
Apply attention-grabbing elements on your products' visuals

– Most kids are not able to read just yet; so, explore a more creative and vibrant approach when it comes to the visual elements of your products.




Don't forget the parents, too

– At the end of the day, parents are still the 'decision maker' when it comes to

purchasing.

– Give them a strong reason why your brand and products are worth their

dollar, and can add value to their kids.

– Relevant promotional gifts and freebie merchandise can foster healthy

bonding sessions between the kids and folks, too.




STEM

– Encourage curiosity and exploration among kids with toys or gifts that incorporate elements of Science, Technology, Engineering and Math (STEM).

– Promote a "fun and learn" approach.
Animal Blanket Towel


Highly absorbent and generously sized (100cm x 80cm), this soft and snugly towel will be the perfect accessory for the beach, pool, or during swimming lessons. Double as a blanket, it keeps the kids comfy and cosy during bedtime. Cuteness overload!
Cute Cartoon Characters Pouch


Style it as an easy carry pouch, or don it like your every-day sling bag, children can go stylo with this practical and attractive accessory — anytime, anywhere. Customisable designs featuring one's favourite cartoon characters, kids will surely fall in love with this pouch!
Reusable Sandwich Wrap Food Pouch


Firstly, not only for sandwiches. Keep anything (not just food) in this convenient organiser, whether at home or when you're traveling. Easy to handle, machine washable. Safe and suitable for children, this reusable food pouch makes an ideal gift.
Kids Crossbody Bag


A green dino on a coloured background, with the choice of your preferred shade. Let the young fashionistas go all stylish with this adorable chest bag (standing tall at approximately 18 cm) — whether it's at parties, outdoor activities or summer camps.
Pop-It Bubble Fidget Pencil Case


This sensory bubble pencil case is a perfect home essential whenever you feel bored and in need for some little calming distraction. Double as an effective stress-relief gadget for both kids and adults, its large capacity provides ample storage for anything from stationery to your daily essentials. Customisable sizes and colours (designs), this soft zipper pencil case makes a great 'back-to-school' trending gift for the kids.
Kids Gadget Pouch (11 inch)


Store your digital gadgets, files, or essentials in this protective zipper sleeve. Containing an internal padding to prevent any scratch marks or shield your digital gadgets from drops, its exterior design is highly customisable. (We are already hearing a gentle sigh of relief from the parents, and a "woohoo" from the kids!)
DIY Colouring Tote Bag


Let the kids explore the possibilities while stimulating their imagination, as well as creativity through some doodling and colouring session — on a tote bag! Fun, free, and engaging, we believe this DIY colouring tote bag will get their creative juices flowing in no time.
Closing Thoughts
Children are an essential demographic for many businesses. Incorporating promotional gifts in your brand is an effective technique to connect with them. While delivering a cost-effective marketing message to your targeted audience, we can conclude that promotional items for children aren't always (only) about fun. Knowing they are your primary target, you should also consider parents when strategising your promotional efforts. The type of promotional gifts you choose for your brands and products indirectly reflects the relationship you plan to establish with them.
We hope you've found the insights we've shared with you useful. If you love any one of the promotional gift ideas we have compiled in this article, just put our team to work. Let's discover how these innovative gift ideas and approaches can be incorporated into your brand, your business — to create more meaningful connections with your customers.
For more promotional gift ideas to spruce your marketing campaign and impress your clients:
"Is more always better?": Are your promotional gifts what the customers truly desire?

How To Run a Successful Gift With Purchase Campaign That's Sure Win
Top Promotional Product Trends in 2022 for your Brand Marketing
Relationship Marketing: Gift With Purchase Ideas to Connect With Your Customers