With reduced social interactions with colleagues, friends and families, it has been stressful for many during these unprecedented uncertain times. A good way to let your employees, staff, partners and comrades know that you are thinking of them, is to send good vibes with a unique, thoughtfully curated box of gifts.
Whether you're looking to boost morale, celebrate milestones, welcome new hires, or remind your employees and clients that you care - we've got you all covered. Our thoughtfully curated, custom care packs selection is guaranteed to brighten up anyone's day.
Below are 4 readily curated care packages, each consisting of uniquely items that have been specially selected by our DTC Team, catering to different needs of your staff and partners.
Essential Care Pack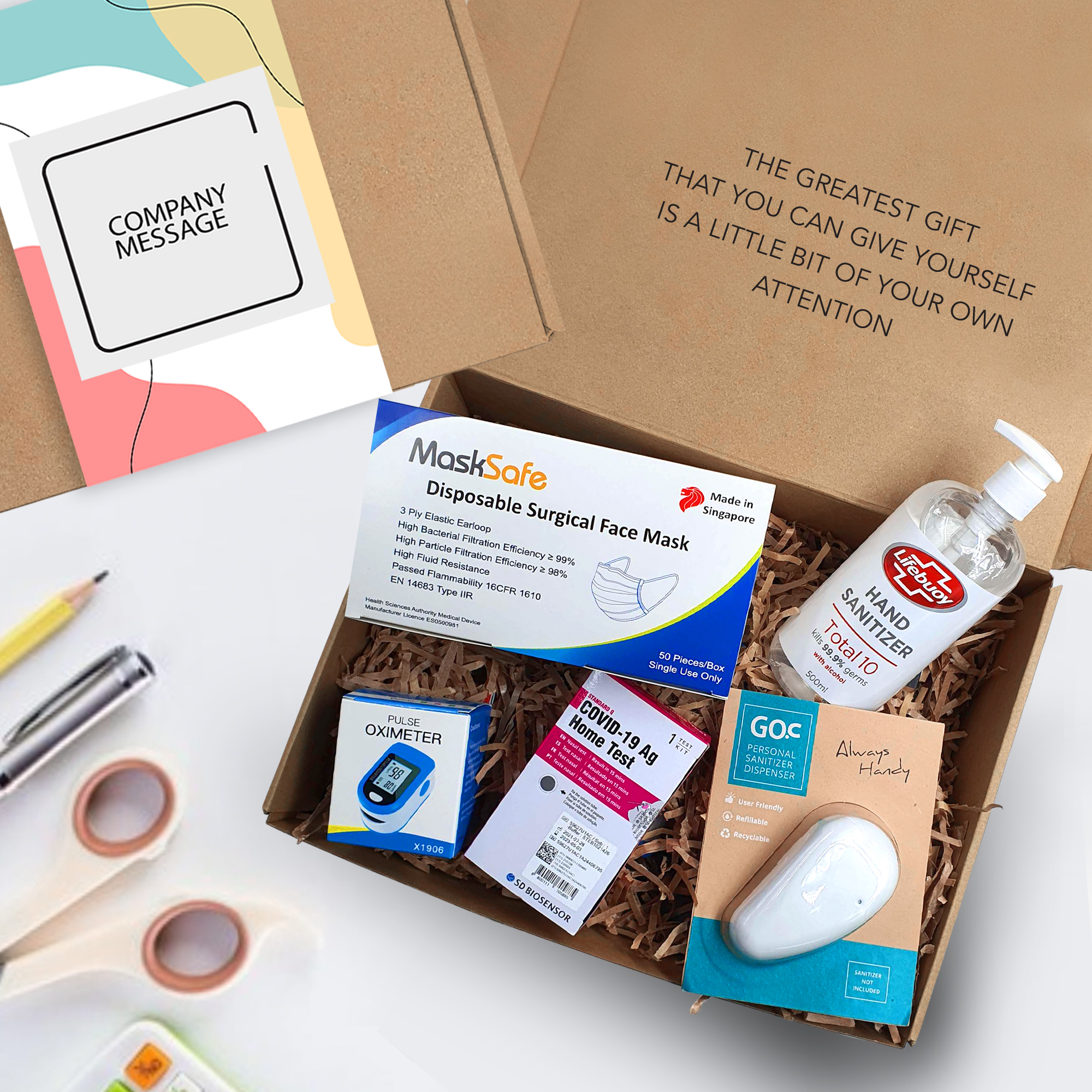 Comprises of 50pcs Surgical Masks, 500ml Hand Sanitizer, Oximeter, Covid Test Kit, Go.C Sanitizer
Keep your team safe and nourished with our Essential Care Pack filled with safety essentials. Surgical masks and Hand sanitiser to remind everyone of the safe management measures; Oximeter and Covid Test Kit to encourage all to monitor health constantly. Go.C Sanitizer is a newly invented sleek personal sanitiser that can be attached to belts, pockets easily; it is refillable, and eco-friendly, reducing the need to carry small bottles of hand sanitisers around all the time.
Great for staff and employees at workplaces.
Welcome Back Care Pack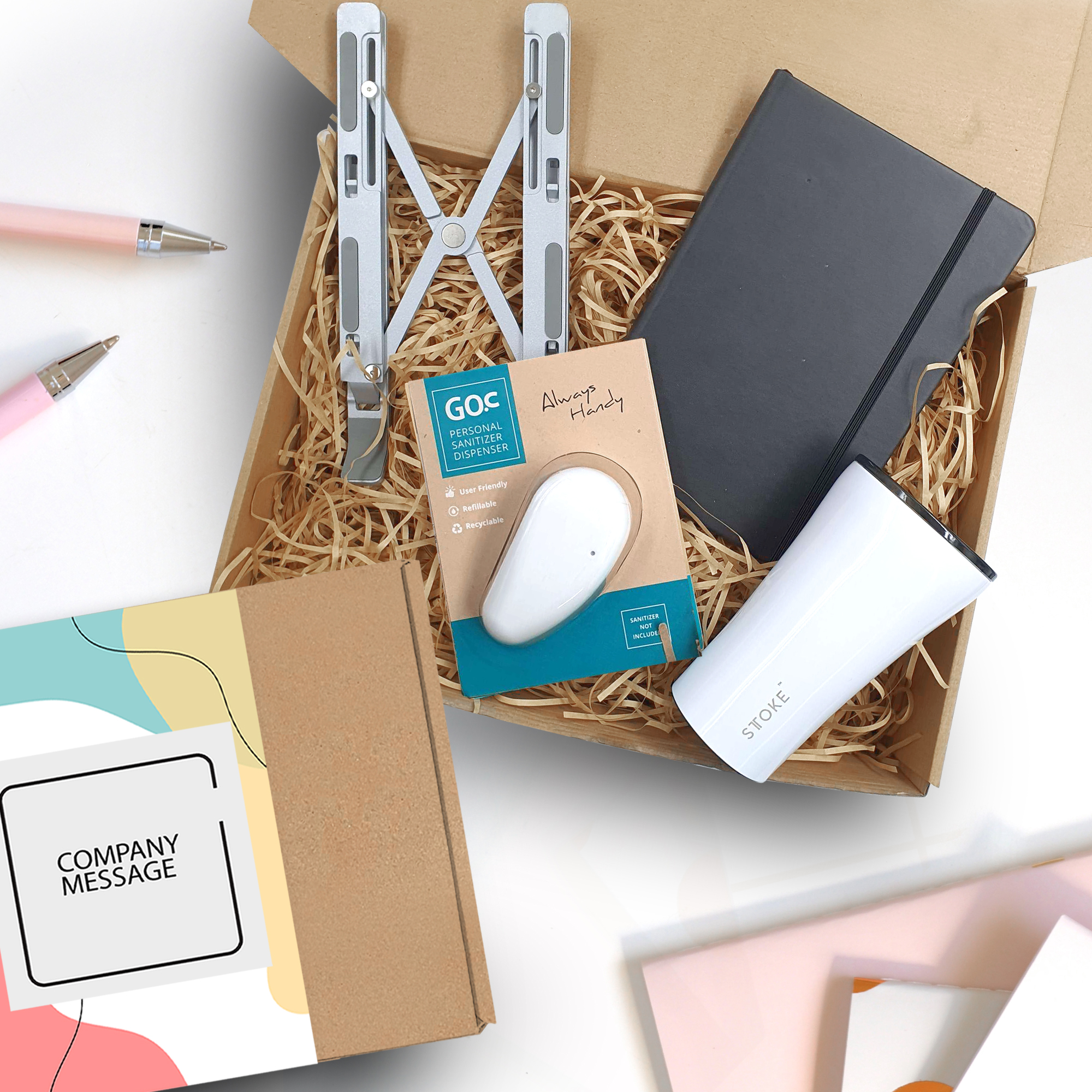 Comprises of 12oz Sttoke Classic Tumbler, Go.C Sanitizer, Laptop Stand, PU Notebook
A curated Welcome Back Care Pack that will mark return to office in a memorable way. Many have been working from home for prolonged periods earlier, and may feel excited yet also cautious on returning back to office again.
Ease the transition back to office for your colleagues with gifts that will be useful for them at work. Sttoke tumbler, a branded, quality ceramic mug that can be used in office to enjoy hot beverages; Go.C Sanitizer that allows users to have access to hand sanitizers with them conveniently anywhere; Laptop stand to encourage good ergonomic postures while using laptop at work. Last but no least, PU Notebook for listing down important notes and reminders.
This
Welcome Back Care Pack
will definitely make those returning to office feel appreciated and welcomed!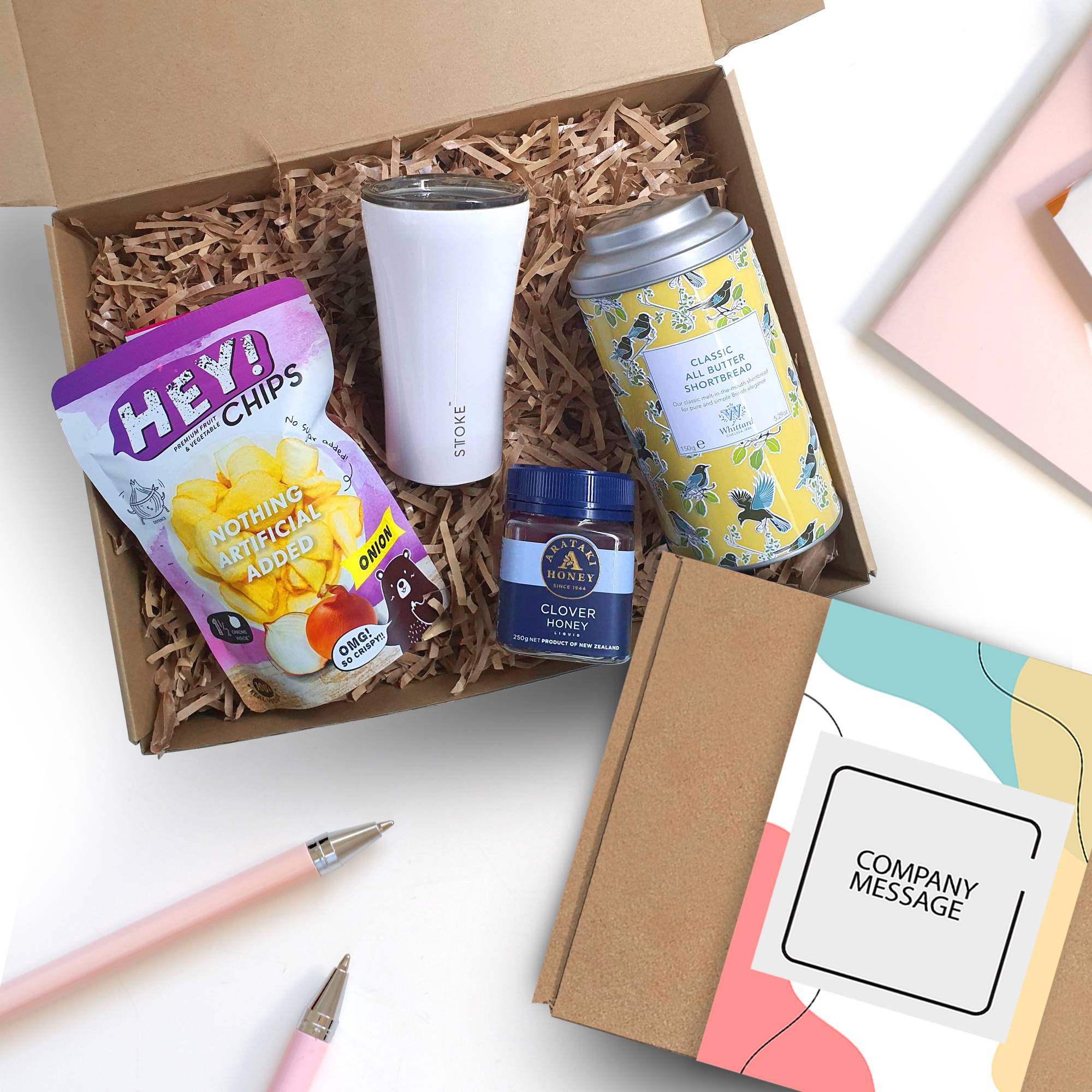 Comprises of 12oz Sttoke Lite Tumbler, Hey Fruits Chips, Butter Shortbread Biscuits,
250g Clover Honey
Looking for a care package with items that can energise and improve one's wellness? Help your team rejuvenate and reset after putting in the hard work with this Unplugged Care Pack.
Healthy snacks and biscuits for one to savour when taking breaks during work. Sweet and nourishing honey that has anti-bacterial, anti-inflammatory benefits. Gift together with a classy branded Sttoke mug that one can enjoy the honey drinks. A thoughtful care pack that also emphasises the need to take a breather at times, and not to neglect one's own well-being.
Ideal to send this care pack to students or staff who have to stay-at-home this period. A nice way to thank them for doing their part as responsible citizens, and also to encourage them to hang on.
We are pretty sure the delicious treats in this care pack will be consumed really fast, and will be especially popular with the ladies colleagues.
Relaxation Care Pack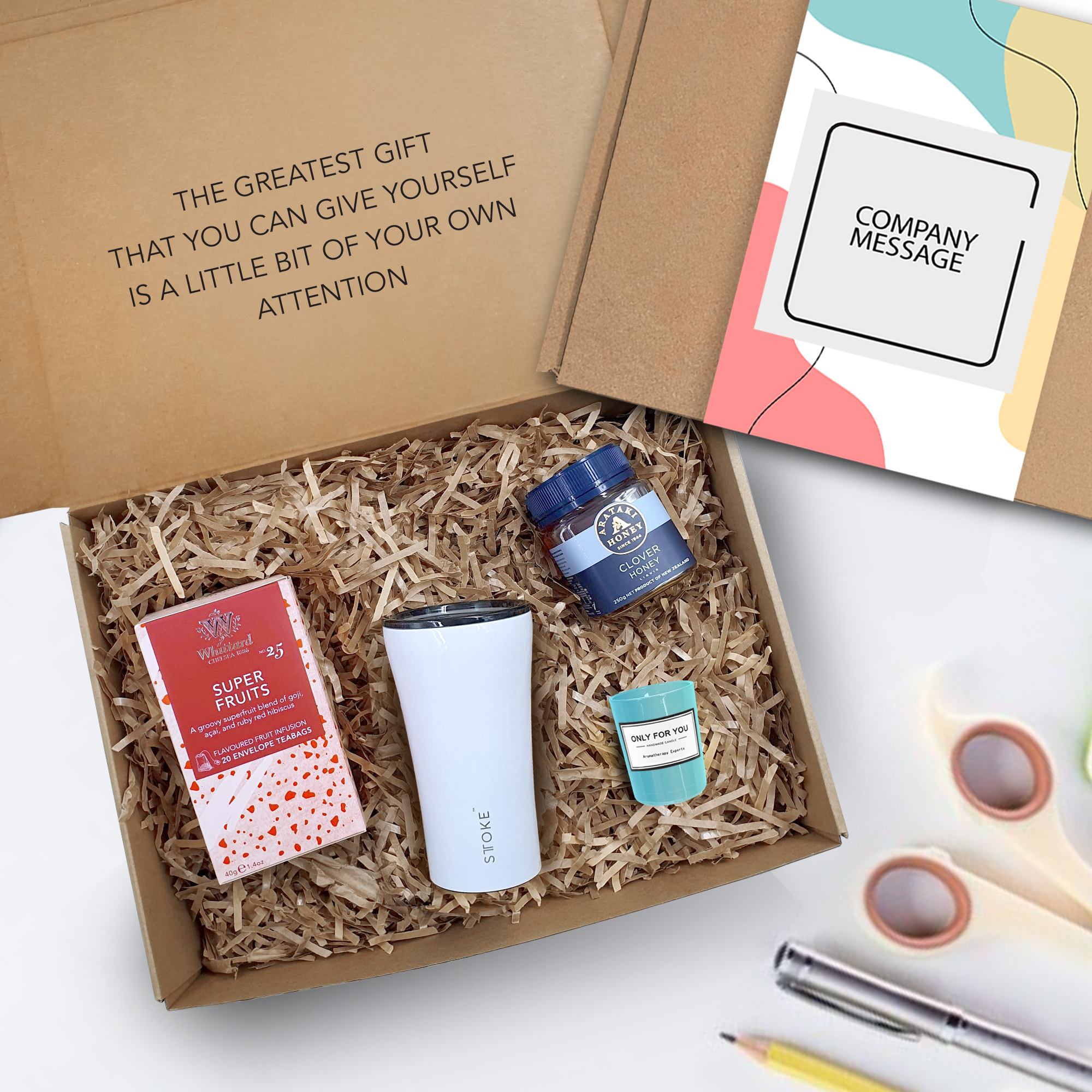 Comprises of 12oz Sttoke Lite Tumbler, Scented Candle, 250g Clover Honey,
Whitetard Super Fruits 20 Teabags
Physical and mental wellness of staff and employees are important factors in determining the overall staff morale in the company. This Relaxation Care Pack consists of useful items that can boost one's vigor, and aids relaxation. Keep your team focused, calm and productive for the road ahead.
Healthy and nourishing Clover honey that also has anti-inflammatory and anti-viral properties; fruity-flavoured tea that is packed with health benefits and a branded Sttoke Tumbler that can be used to enjoy the honey drink and other beverages in the office. Scented candle is used to calm the mind and create a soothing environment for all.
Great to send this care pack to employees who need to self-quarantine or stay-at-home this period. Remind them that the company is always supportive of them.
Gift a Care Pack today.
Make them feel Appreciated.
It is the best way to let your staff, employees, clients and business partners know that you care.

Contact DTC today to order affordable Care Packs and customise them to your needs.

Related Blogs:
The COVID 19 Essential Care Pack