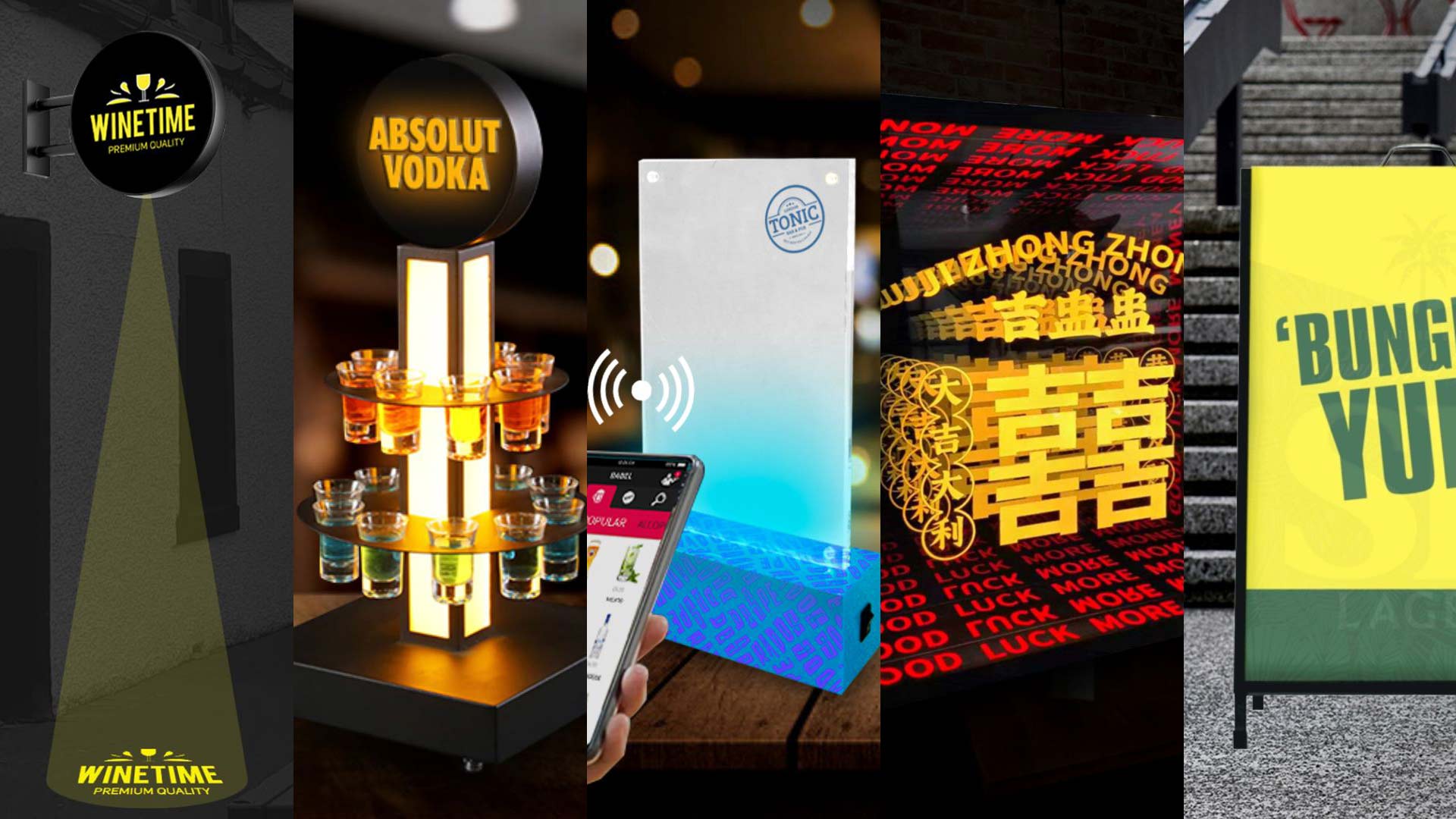 "P.O.S." Point of sale marketing. Point of sale materials. Point of sale merchandising. Some of us may be more familiar with the term point of purchase. Regardless of what echoes most to you, these terms are often used interchangeably, because what matters most to brands and businesses, at the end of the day, is an effective advertising (marketing) method — something that stands out of the crowd — which captures the attention of its customers.
One of the most engaging topics (if not mind-boggling or challenging ones) among marketers, the point of sale (POS) is more than just a place where transactions happen. It is a place to entice, encourage, urge our consumers to spend more, even though they have come to the 'final' stop of their purchase journey in the store — because it will be worthwhile. (And you want them to know they wouldn't wish to miss out on this opportunity!)
We observe various kinds of marketing display every day. From hypermarkets, to F&B outlets, to events or conferences — point of sale marketing displays come in a variety of shapes and sizes. This includes hangsell displays, retractable table top pull up banners, gondola displays, sampling booths, corrugated board standees, hanging signs, banners, posters, countertop displays, end caps, and display cabinets.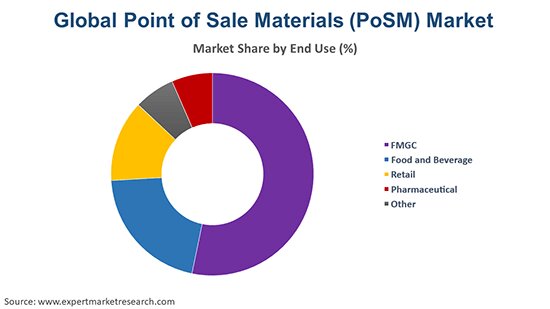 Image 1: Statistic reports depicting the end-user industries, where the point of sale (POS) materials are segmented into various market segments, in 2021. Source: Expert Market Research
Indeed, there are a number of ways where you can capitalise the space around your outlet, at the entrance — even before your customer gets near the point of sale; but, often, space is limited. Hence, it is even more crucial to create a point of display that speaks 'effectively' (within a few seconds) to your customers. Apart from establishing an impactful way of upselling to customers — increasing their spend-per-visit within a retail environment — it's also an opportunity for customers to engage with your brand, and for you to grow your business.
According to the industry analysts at Expert Market Research, the global point of sale materials (POSM) market reached a value of almost USD 31.11 billion in 2021. The point of sale materials (POSM) industry is further expected to grow at a CAGR of 5.5%, between 2021 and 2026 — to reach a value of nearly USD 43.42 billion by 2027. The global point of sale materials market is driven by the prevailing eminence of the industry in the in-store promotions sector. The major end user industries for the market like retail, FMCG, and food and beverage industries are driving the demand in the point of sale materials (POSM) industry. The same report further revealed that the food and beverage (F&B) industry contributes significantly to the demand for point of sale materials (POSM), accounting for nearly 35.2% of their demand in 2021.
Image credit: magestore
#DYK:

There may be confusion between POS and POP, considering how often they are used interchangeably. But, it is important to note there's still a difference between these two terms.


A POP display is the physical place where products are displayed in your store. E.g. shelf stoppers, freestanding displays, or specialised POP display with promotional signage.
A POS is the specific place where the transaction happens. It's where the sale and exchange of goods takes place. However, you can also utilise this area to display "impulse items" encouraging customers to increase their purchase amount at the last minute.
Regardless of POS or POP, check out our website for more creative and unique marketing ideas that give your brand the 'wow' factor. Let's start exploring!
Pull in potential customers, convert leads and boost upselling

Enhance the customer experience and promote your latest products, promotions or special offers with impactful point of sale displays. Here, we have compiled some of the engaging, truly unique POSM ideas that could be an inspiration for your brand, and your business. Check them out!
Signboard With Customised Logo Projection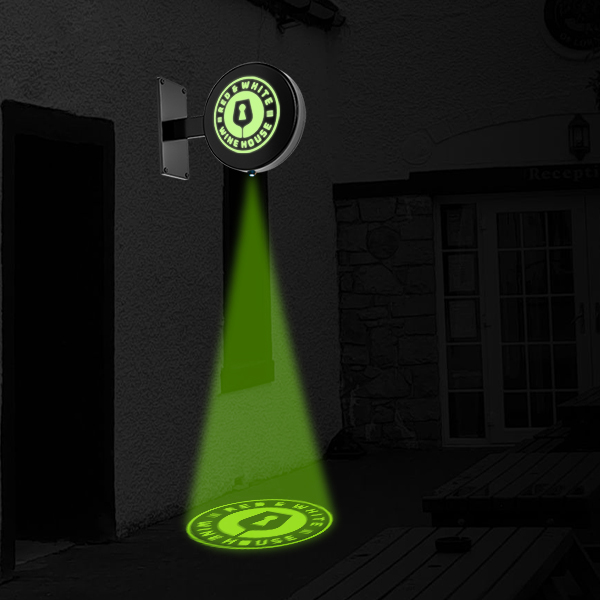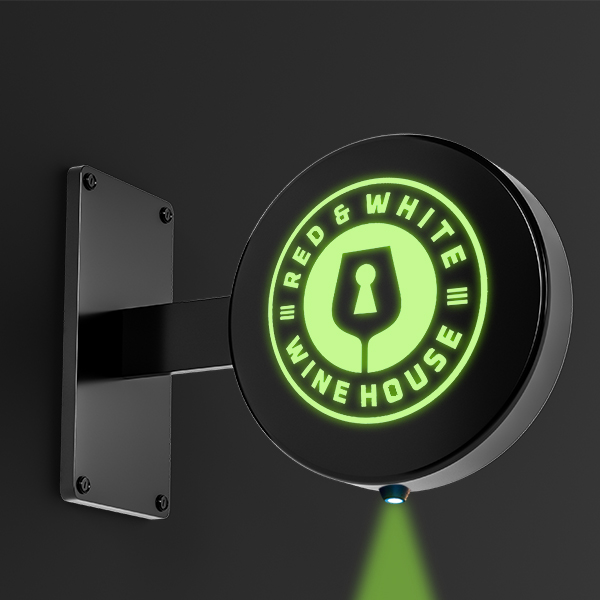 Create eye-catching effects for your logo projection through motion and colours. Depicting a gobo light projection concept, you won't have to worry passersby walking past or miss your shop no more. This elegant and sophisticated touch to your signboard is worth your marketing investment.


Lenticular Image A-Stand


Lenticular printing allows your advertising materials to display visual depth, which engages your customers — from a distance away. This POSM display idea conveys movement and intensity to your customised design — with two main kinds of effects: animation and three-dimensional (3D) viewing. Different angle, different image. Spectacular advertising!

Glow in the Dark Silicone Coaster


Lights off? No problem. These cool and customisable luminous coasters have you reaching out to your beverage effortlessly. Not only are they practical, these coasters surely look amazing at night. Something your customers will appreciate you for!
Chargeable LED Tent Card Holder with NFC Chip

A simple tap, and your customers get to view the latest promotion deets on their phones. This is a fun and engaging idea to encourage customers to participate in your latest contests or campaigns. F&B outlets, alcoholic beverage brands, this one's for you!
Holographic display
advertising are gaining much buzz in recent years. Apart from its innovative, visual-stimulating capabilities in reaching out to consumers, there are couple of other key reasons why this display method is considered as one of the impactful marketing strategies. Find out more
here
.
3D Holographic Fan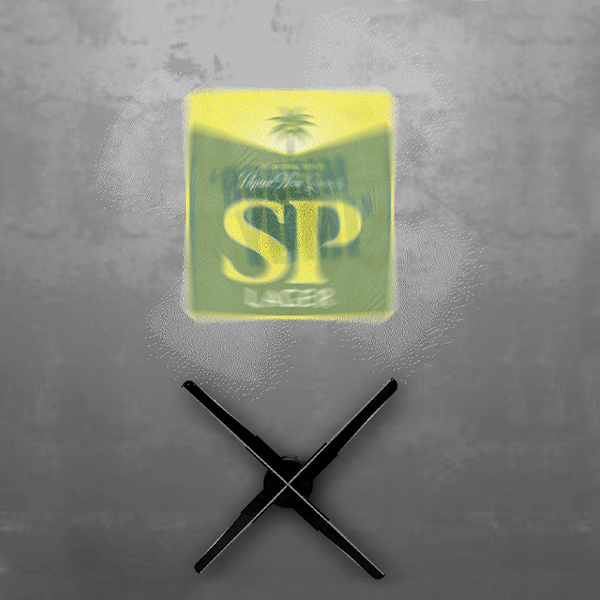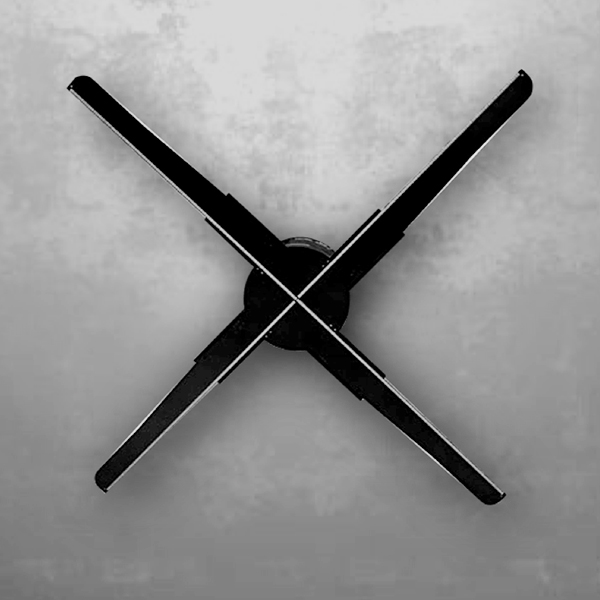 We remember 80% of what we saw while only 20% of what we heard, and that's why visual impact is vital in boosting all your marketing efforts. This sophisticated advertising device is highly impactful, aside from being portable and easy to use. Different 3D holographic displays can be managed for different products — to target different segments at the same time in a show, boosting footfall as well as sales — evoking immersive experience and interactive response among your customers.
Key features of an effective POSM display:


In order to capture the undivided attention of your customers, it is important to incorporate designs (colours, shapes, sizes, etc.) in which you could maximise the effectiveness of your POSM displays. Let's zoom into some of the essentials of an impactful point of sale display.
Spotlight product features and benefits

– Be upfront about the benefits customers receive from purchasing your product.

– Add in a punchy call to action like "Buy Now" to motivate immediate purchases.




Show the product in use

– Visual imagery helps create a desire among your customers.

– Show customers how your product can be used. (Be careful to ensure the models fit the image of your target market.)




Make your point of sale display interactive

– New retail technologies like QR codes, augmented reality (AR) and NFC allow customers to interact at the point of sale using their mobile devices.

– Direct customers to landing pages or videos that offer more information and a more detailed sales pitch while they're waiting.
Multilayered Mirror Neon Light Signage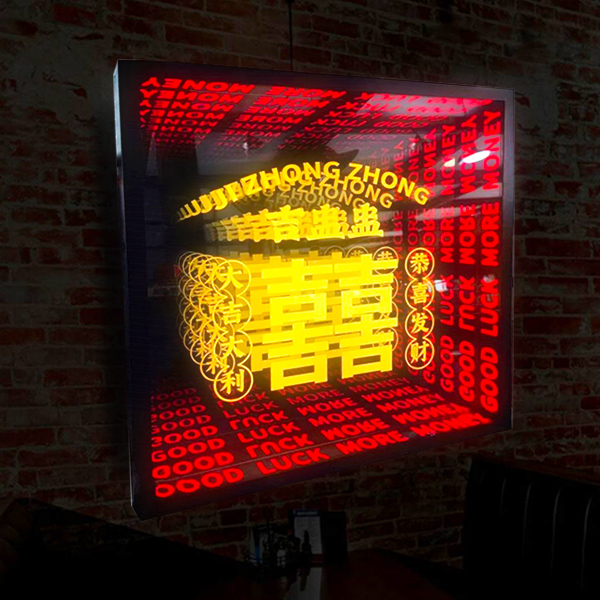 A mirror reflecting illuminated logo signs, displaying a multifaceted and multilayered logo pattern. Such creative neon light signage gives an impactful visual shout out to your brand. A brilliant approach as a commercial decor, presenting a memorable impression to customers alike.
Beer Tower With Snack Serving Tray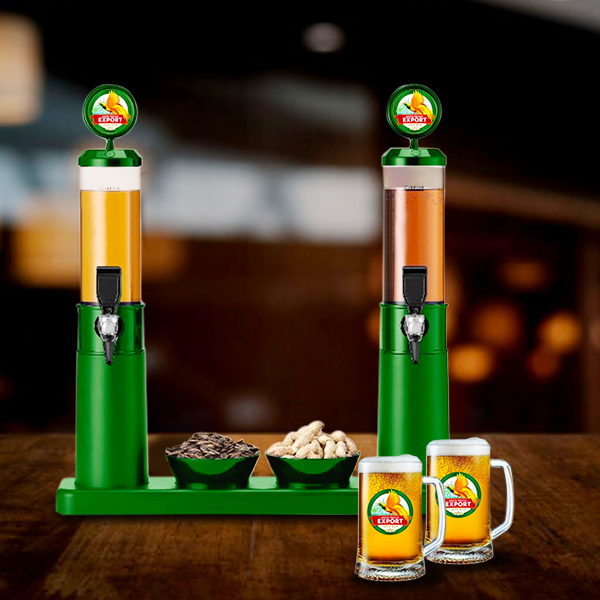 Have the inseparable duo of one's favourite pint along with its snack accompaniment served conveniently, two in one. Not only does it offer practicality, this beer-tower-n-serving-tray presents a good advertising display to impress your customers, too.
Shots Tray with LED Lights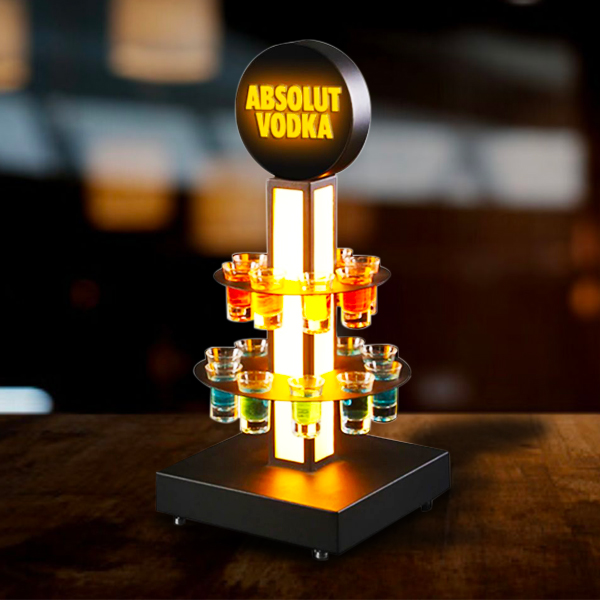 Two-tiered shots serving tray with LED lights lighting up the glasses beautifully. Practical, effective and impactful. An attention-grabbing POSM display method to keep your brand top of mind among your customers.
LED Light Up Serving Tray

An eye-catching glow tray that cannot be missed in a dark atmosphere. Elegant, classy and surely creative, select a light colour of your choice with this rechargeable tray. Bring your brand to a next level with this impactful display idea.
Product Glorifier

Bring your customers' eyes straight to your brand with this elegant bottle glorifier. The dimmed (customisable) lighting gives a mysterious yet elegant vibe to the product. Suitable for an indoor and evening setting during a campaign or product launch.
Closing Thoughts

POS displays are a whole new world in themselves. They are exciting, fun, and can be effective all the same time, for your business. It's constantly evolving by the day, moving along with the fast-paced world of date-driven technology, too. That said, you have a plethora of ideas to ignite your brand's presence and to create more powerful results for your marketing efforts.
We hope you've found the insights we've shared with you useful. If you love any one of the point of sale marketing ideas we have compiled in this article, just put our team to work and see how all the potential possibilities POSM can be incorporated into your brand, your business.
Check out some of the showcase featuring POSM ideas we have come up for our clients:

British American Tobacco Product Launch Merchandise
Coca-Cola Beverage Display Holder