At DTC World, we are always looking for new and different materials —especially those that have an eco-friendly benefit.
Wheat straw is a new and innovative bio-plastic that can be used as an eco-friendly alternative to petroleum-based plastics. Wheat straw plastic alternative will be the future plastic and it's a solution to the plastic issue that has been going on for many years now due to the massive pollution of our precious air, water, land & sea areas as well as depleting natural resources. Wheat straw is also biodegradable which means when thrown into nature or disposed of properly these products naturally degrade over time converting back into carbon dioxide using microorganisms present in soil and vegetation type making them completely sustainable and eco-friendly.
As we create more new and innovative uses for bioplastics like wheat straw we can prevent single use petrol based plastics from littering our landfills and oceans and drastically reduce the amount of Co2 damaging our atmosphere.
Here are 5 things you should know about Wheat Straw:
1) Wheat straw is a by-product which is often burnt (releases carbon dioxide into the atmosphere) after the wheat grain is harvested. By taking this waste, it provides farmers with an additional source of income while reducing their carbon emissions.
3) Like traditional plastics, wheat straw bio-plastics are extremely durable which makes them perfect for everyday products such as wheat straw reusable bottles and coffee cups.




4) Wheat straw fibre is food safe certified and BPA free.
Featured Wheat Straw Promotional Products
Below are a few of the Wheat Straw Promotional Products available from DTC World. You can check out our website to find more other eco-friendly product range.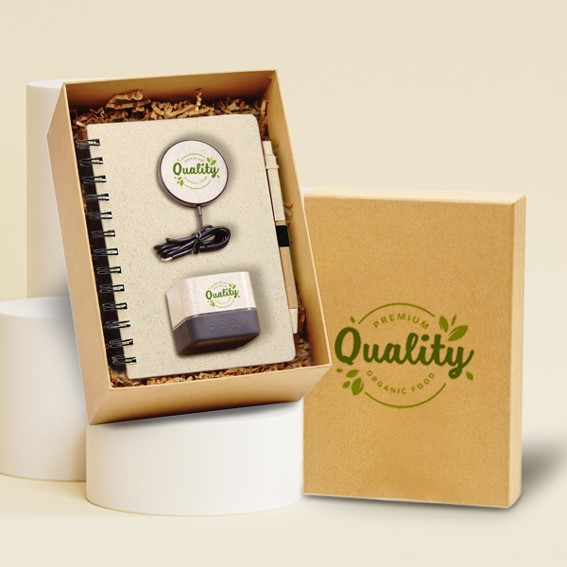 Wow your business partners, executives, and clients with this 4-piece Wheat Straw Gift Set! This wheat straw set includes a wheat straw notebook with pen, wheat straw wireless speaker, and wireless wheat charging dock! Suitable as corporate gifts for company events.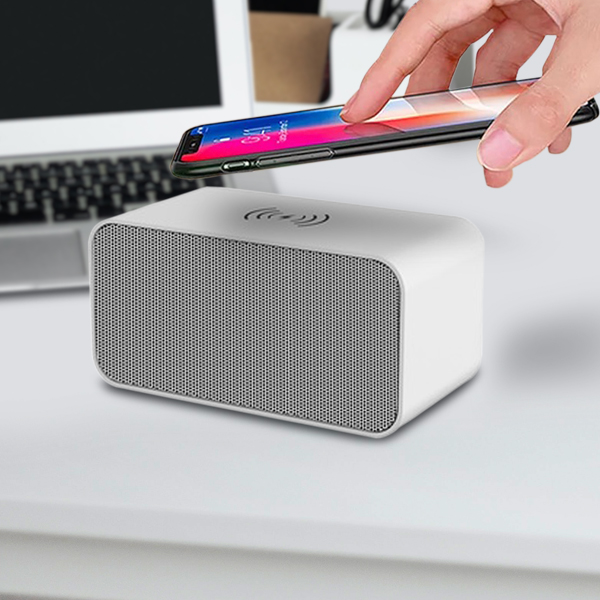 This stylish wheat straw wireless charging speaker lets you listen to your favorite tunes while charging your phone wirelessly. For on-the-go charging at home or at work, simply plug in the cable. This is a great premium gift you can give to your employees or trade partners!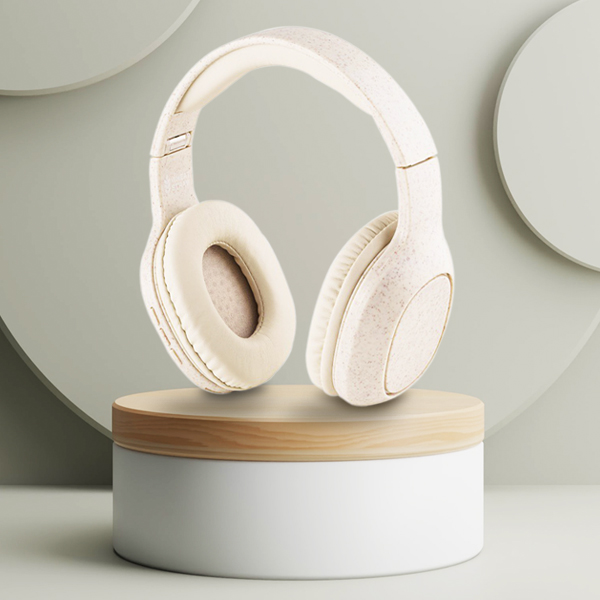 The sound quality of these headphones is superb. Even more so when you consider that it is manufactured from natural material wheat straw, a resource that would otherwise be discarded. This headphone is an ideal marketing gift. Especially when you have it printed with your slogan or brand logo.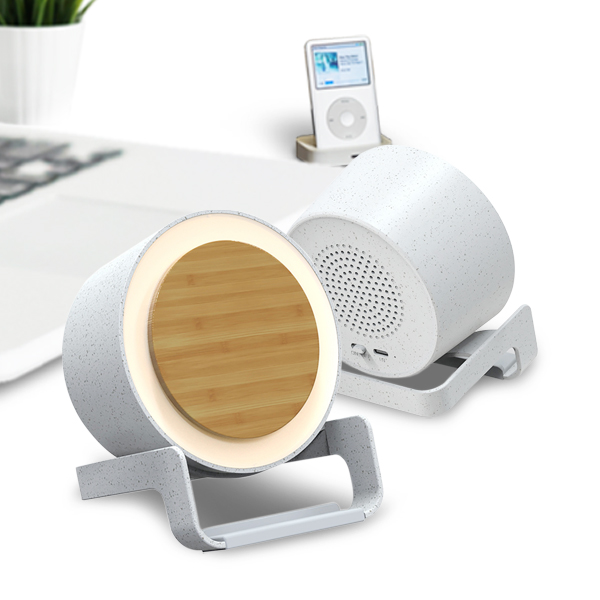 Unique Multi-Functional – Speaker/Phone Stand/ Night Light. This would be a great addition to your company swag with your brand logo or custom artwork. It would look so good and makes your employees' desks more organized.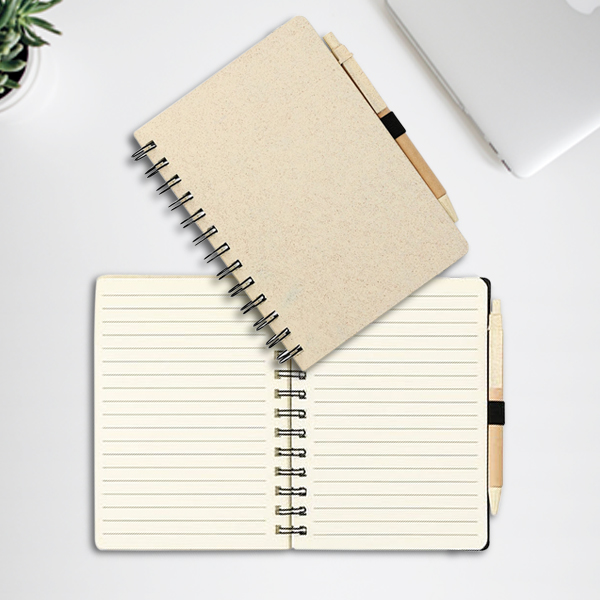 This Wheat Straw Notebook and Pen set is made from wheat straw material. A great addition to your company swag or as a children's day gift.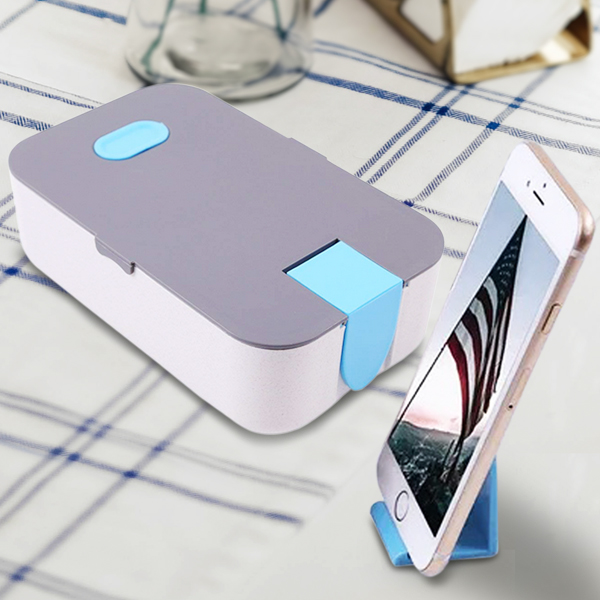 Polypropylene (PP material) and food-grade wheat straw combine to create this microwave-safe lunch box that's good for you and the environment. Ideal for a variety of outdoor activities, such as traveling, picnics, and camping. A great GWP for your next marketing campaign!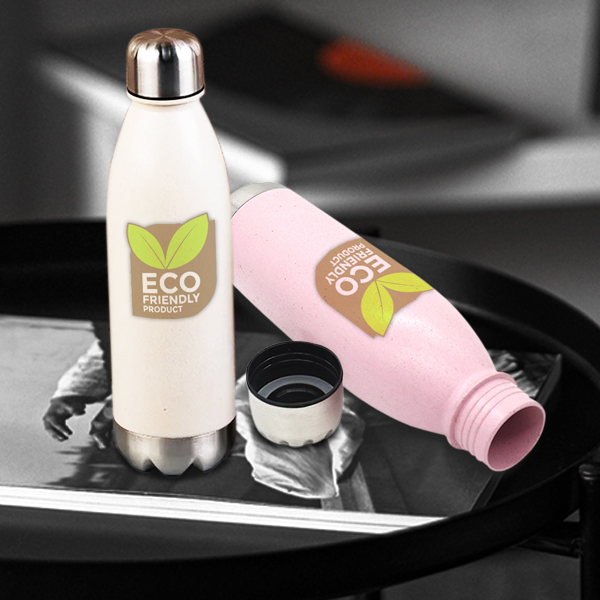 This sports bottle could be the ideal promotional gift for your eco-conscious consumers. Reusable and non-toxic, these 680ml custom water bottles are constructed from BPA free wheat straw. Good for everyday use.
Made from food-grade wheat straw material, this cutlery set is durable and safe to use! It is portable and your consumers can bring it with them wherever. Consists of a pair of chopsticks, spoon, knife and fork, cased in a wheat straw packaging box that is cleaning friendly too. A nice gift with purchase for your next marketing campaign.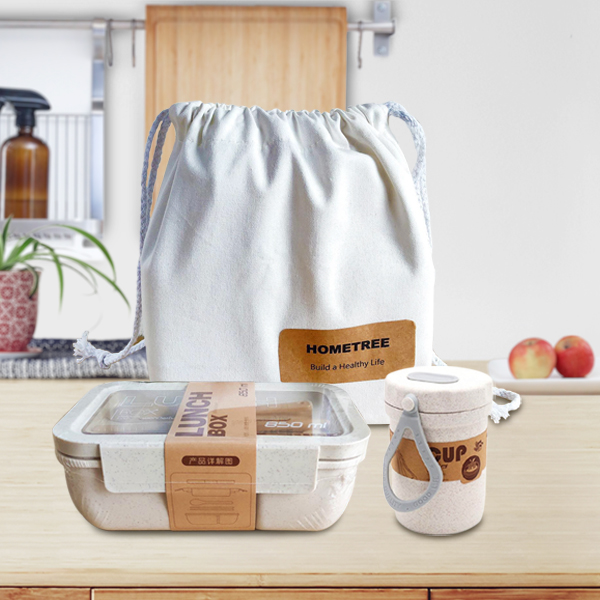 Natural and eco-friendly wheat straw materials are used to make the Bento set. This comes with a cup and a bag which you can customize. A great addition to your next gift redemption campaign.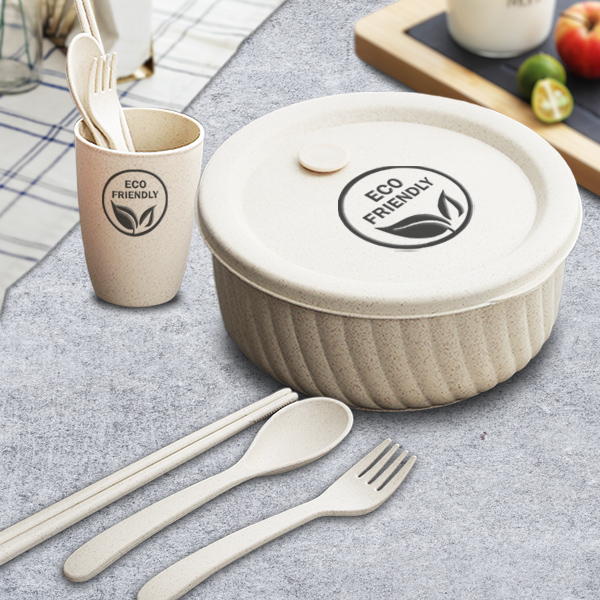 Wheat straw fibers are used to make this eco-friendly bento set. The bento set comes with 900ml round storage container, 350ml cup and cutlery. Brands can use this as a GWP for their next promotional campaign. This bento set can be customized with your brand logo and message
Key Takeaway:
Customers will have a favorable view of your brand if you use environmentally friendly merchandise for promotional purposes or marketing campaigns. Wheat straw is not only environmentally healthy, but it is also a great way in promoting your brand. Because of the material's durability and flexibility, product designers may build visually attractive products available in various natural pastel colours, that will last for years to come.
Looking to create an impact and shout out a positive statement on your branding and promotion?
Contact DTC World today to design, develop and produce wheat straw products/gifts and premiums for your marketing campaign.
At DTC World, we are big advocates of sustainability for the future.
Our awards for sustainability:
1) EcoVadis Sustainability Leadership Awards 2022
2) 2021/ 2022 Brands for Good Winner (Distinction)
3) 2021 Singapore Apex Corporate Sustainability Awards
4) Platinum (Top 1%) Ecovadis 2021 Sustainability Rating
5) Asia's Best Sustainability Report (Finalist 2020) - ASRA
6) 2020 Sedex Members Ethical Trade Audit (SMETA)
You may be interested in the following Blogs:
Cork-based Merchandise Gift: The Perfect Balance Between Practicality and Sustainability
Top 10 Sustainable Merchandise made from rPET
Top 10 Eco-Friendly and Sustainable Gift Ideas for 2022