It is one of the most, if not the most, widely celebrated holiday of most Asian cultures. But, do you know Chinese New Year is actually one of the many festivals that falls under the umbrella term of Lunar New Year? While some of you may be aware of the differences between the several festive terms (which are often used interchangeably) — for instance, Chinese New Year, Lunar New Year, or Spring Festival — it is nonetheless a common 'misperception' that all these terms refer to the one same festival. Which is not entirely accurate. Yes, they are indeed related to one another; but they are not the same thing because it involves different and unique traditions, beliefs, and celebrations, to say the least. The far-reaching holiday of Lunar New Year is celebrated in China, and much of Asia (including Korea, Singapore, Malaysia and Vietnam, among the global Asian diaspora.) Simply put, as Chinese people are the largest population that celebrates Lunar New Year, therefore it is relatively correct to say that all the people who observe Chinese New Year celebrate Lunar New Year — but not vice versa. Point to note is that, Chinese New Year, which is specifically observed by the Chinese population, is based on the Chinese lunar calendar.
China's Lunar New Year is known as the Spring Festival or Chūnjié (春节) in Mandarin. In contexts outside of China, for instance, Koreans call it Seollal while Vietnamese refer to it as Tết nguyên đán (or simply, Tết).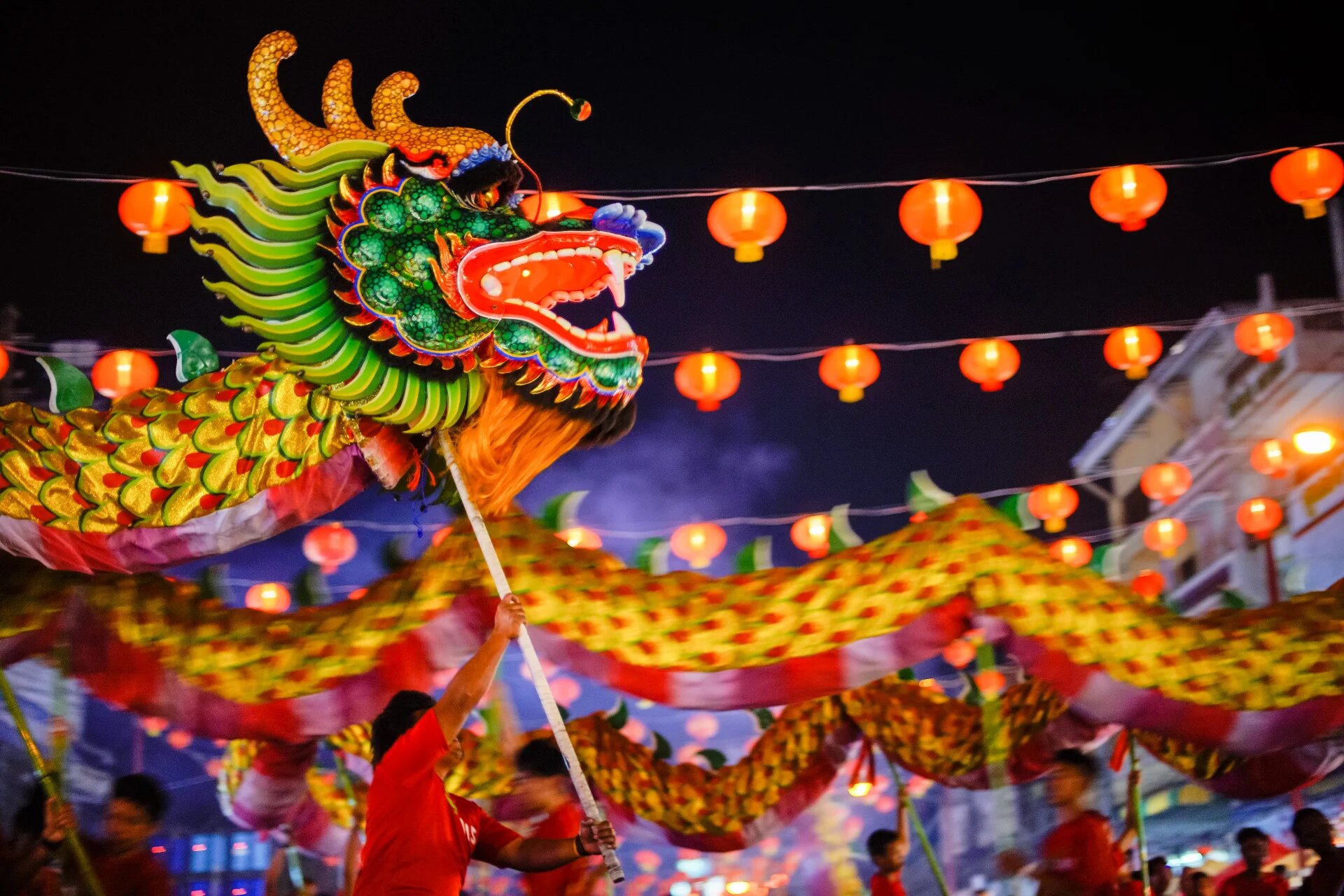 Image credit: Elite Traveler
Promotional gift ideas to stir the branding pot this festive season

No matter the term we use, at the end of the day, this is a joyous festive celebration among family and friends — a time for good food, get together, and gifts! Weeks prior to Lunar New Year, it will be a CNY shopping spree for many. People will be rushing to buy home decorations, new clothes, toys — gifts — for families and children. Take advantage of the occasion to make your brand stand out — and increase sales with an effective Lunar New Year 2023 marketing campaign.
And, speaking of promotional gifts to delight your customers, they almost don't run away from the auspicious colour red, or anything symbolic that circles around the representation of abundance, prosperity and good fortune. There's indeed no shortage of opportunities to introduce promotional gift items that make your brand a part of people's lives throughout this 15-day-long festivity.
Can't wait to dive right into the perfect promotional gift ideas? In conjunction with the Year of Rabbit, we have compiled a selection of our top picks of 'rabbit-themed' promotional gift ideas just for you. Add a personalised touch to these business gifts and promotional giveaways — and they would make perfect additions to your marketing efforts.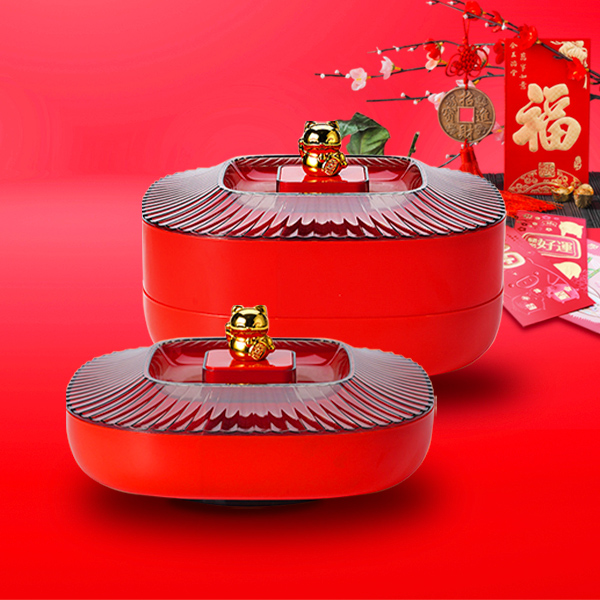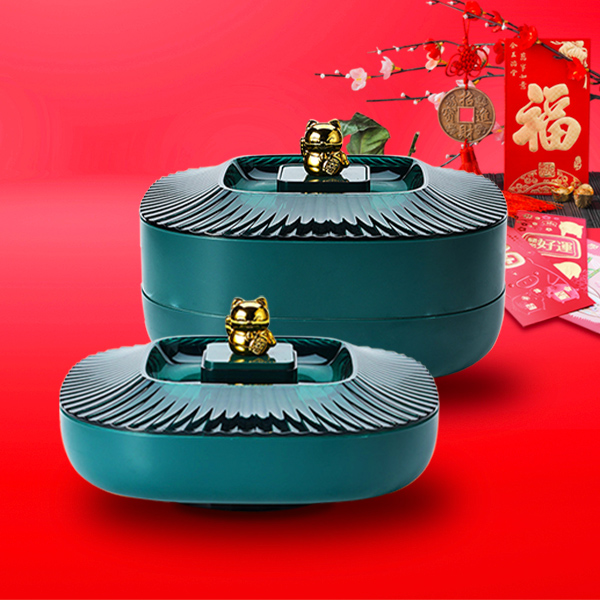 An elegant serving tray as well as a storage container with multi-grid design to meet your storage needs. You can place different types of foods on the multiple compartments — great for foods like dried fruits, snacks, candies, etc. Its tasteful design makes it a perfect promotional gift choice for your clients and customers. Suitable for use at home, bar, or even restaurants. Available in single & double decks.
Welcome the new year with an abundance of wealth and health with this mini lucky cat humidifier. Easy to use with a fairly large tank capacity (400ml) — place this petite, yet adorable humidifier in the living room or bedroom to keep the air moisturised (and humidity at bay!) We are sure this will make a delightful and "ong" gift for your customers this coming Chinese New Year.



These adorable chopsticks will make a fascinating table talk among family and friends during meal times. From its eye-catching fresh colours to the cute (and symbolic) family-themed cartoon design — the chopsticks will add more flavour to reunion dinners this Chinese New Year. Featuring six pairs in an elegant box set, add a company logo (personalised text) to boost brand awareness and recognition. An auspicious promotional gift for you to present to clients and customers.


Hop into a new year of bountiful loads of 'ong-ness' and prosperity with this customised luxurious gift item. Featuring an intricate design, the personalised gold note is encapsulated and presented in an exquisite and elegant packaging.

What a way to usher in a year of abundance, wealth and prosperity with a gold bar — coin bank, that is. Practical in its own way as a piggy bank for the little ones, or perfectly symbolic as a decorative ceramic piece in the living room — this auspicious gift will be a true delight for your customers this bountiful year ahead!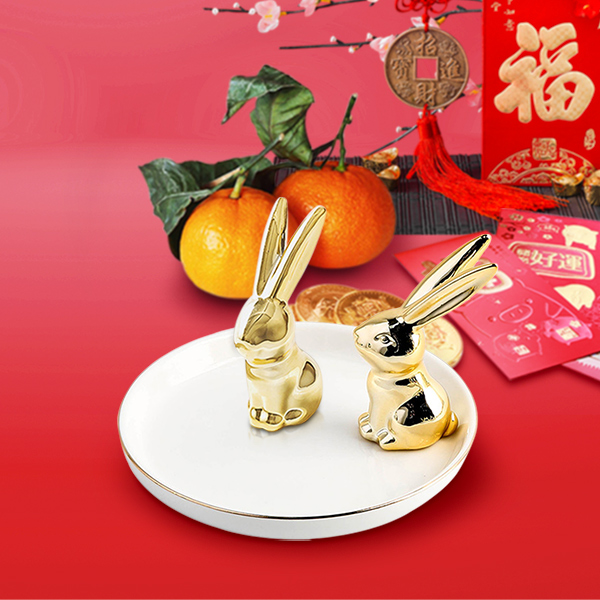 An elegant and classy trinket holder with aesthetically adorable animal designs for all your jewellery pieces, ornaments — or simply as a home decorative piece. Cute yet practical, this stunning trinket dish is a perfect gift for the ladies.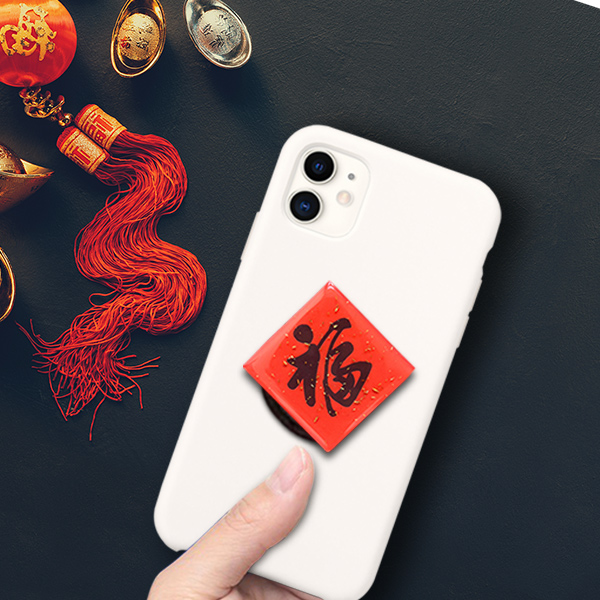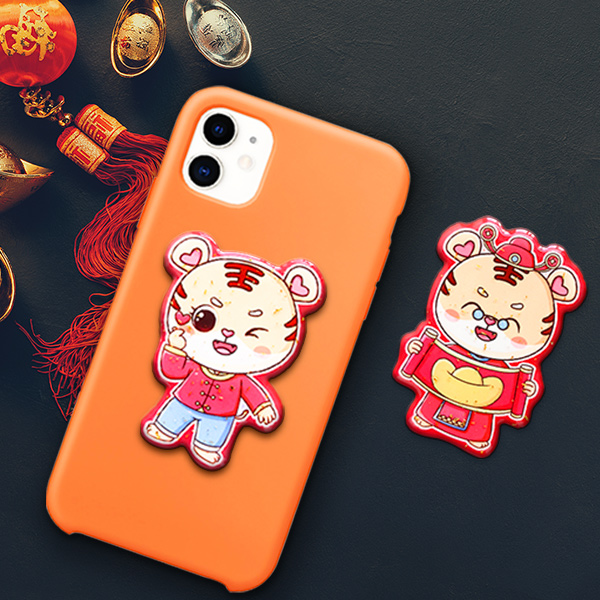 Phone grips are not just necessities for security to avoid those "oops!" moments, which come with costly phone repairs. Why not add a little fun — and some "福" — to your phone accessory this Chinese New Year. Its stand out design will surely make a prosperous and practical promotional gift for your customers.
Lunar New Year: A season of taboos and superstitions


"Out with the old; in with the new." Though, as you usher in the brand new year, attracting — and carrying over — good fortune into the next year is a major theme of the holiday; and so is protecting against bad fortune. With that comes a lot of superstitious practices: there are several things you are supposed to do, and not do.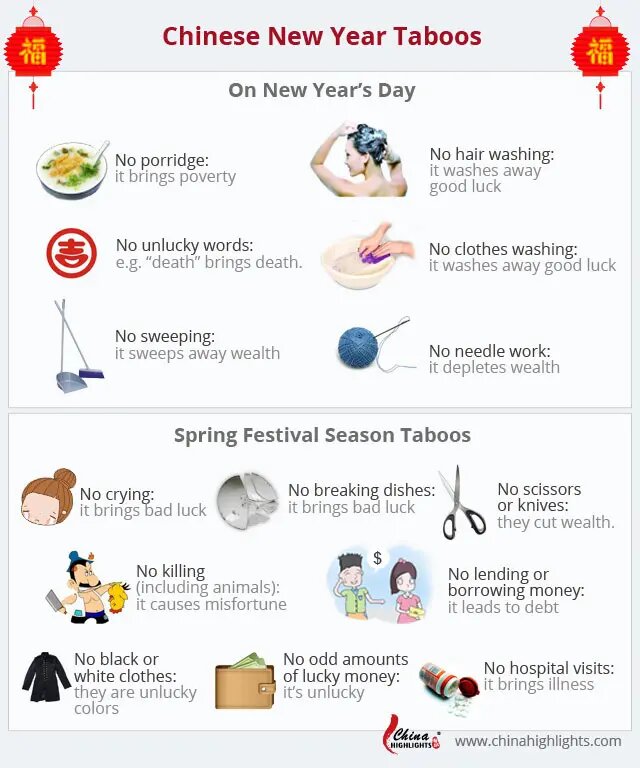 Image credit: Elite Traveler


This Lunar New Year, protect your playing cards in this artsy and sturdy storage tin. Also great for customising and decorating, you can easily package small items — keeping them well protected — or as a keepsake container. With so many uses for a small tin box, you may even use it as a business card holder. Equally creative and chic!


It is not complete without these little red envelopes making their grand appearance during the Lunar New Year. A traditional auspicious customary which symbolises good wishes and luck — send greetings of prosperity to your clients and customers, when you customise these red packets with your company logo (hot stamping for a more decorative look) or a personalised text.


Incorporating the festive Asian elements and patterns in oriental subtlety, flaunt this petite yet handy pouch in style. Perfect for any occasion and season, this leather pouch offers ample space, and a zip closure, to store your red packets or other essentials. An ideal gift that will put a smile on your recipient's face.


Giving out red packets or ang pao (红包) is a sure-thing in Chinese tradition during Lunar New Year. Symbolising good luck, it is believed to ward off bad spirits. To better keep and carry the red packets during home visits — in style — flaunt a red packet holder that makes everyone go "wow". Classy, elegant, modern. A personalised holder that is handy and relatively spacious, this unique and practical gift will keep you top of mind with your customers as they welcome a bountiful Lunar New Year!


Its less-is-more design exudes the elegance that combines traditional charm with premium dinnerware. Complemented with a classy box, this ceramic bowl and spoon set will be the ideal gift set your clients adore this coming festive season. Available in 2-bowl and 4-bowl sets, respectively.


This Lunar New Year, don't just go red — go green! This sustainable felt shopper bag is going to be a head-turner; whether it's during house visits, or a quick trip to your local groceries. Sturdy and fashionable, its design and colour effortlessly complements any outfit (or occasion). A pretty gift your clients will surely appreciate — because everyone already goes "I want it, too!"


Usher in the new year with more prosperity — and fun — with this custom designed feminine and vibrant mahjong set. This special game set makes a great sentimental gift for all mahjong aficionados. Presented in an elegant luxury attaché-like box case, it is portable and convenient to play wherever you want. Have the exterior case customised with your choice of words for a unique finish, or include a company logo — to add a personal touch for your gift recipients this Lunar New Year.


Cute and delicate; but surely a perfect all-in-one bag with ample storage for your necessary essentials. Better yet, this wrist bag will be your ideal companion during house visits this Lunar New Year — to bring along some mandarin oranges, or as a fortune goodie bag for your friends and relatives. Made of polyester with water-resistant lining, complemented with patterns in oriental vibe, flaunt this chic and handy pouch in style!


Closing Thoughts

Regardless of the type of promotional gift ideas you go for, it is best to keep it useful, purposeful, and impactful — all while being relevant. Never lose sight of the overall objectives of your marketing campaign, and the purpose of your promotional gifts: to leave a memorable impression for your target recipients. Lunar New Year is a time for celebrations, for expressing gratitude to your loved ones. The idea is to spread joy and festive moods during this time of the year. If you do see something in this Chinese New Year gift idea compilation that's close to what you'd love to incorporate into your next promotional campaigns — or you are looking for something else — speak to us and our team is ready to share more insights with you.
More ideas and inspirations for your ultimate promotional gifts:
12 Unique End of Year Corporate Gifts That Say the Perfect "Thank You

Season in the Sun: 10 Refreshing Promotional Gift Ideas for Outdoor Events to Promote Your Business
10 Best Cosmetic Pouches for Promotional Items and Gifts
Top Promotional Product Trends in 2022 for your Brand Marketing