Giveaways, gifts with purchase, or loyalty programmes which you could redeem your favourite gift items. These marketing tools which brands and companies use to reward their loyal customers are great in increasing brand awareness and better engaging their pool of customers. Gift with purchase campaigns can leave your customers feeling good about the money they spend on your products — and, at the same time, get additional products in their hands. This process gradually impacts their purchasing decision, particularly, when they are faced with countless options. The deal is, most (if not all) companies work with strict budgets. How do they get the most out of the dollars they have pumped into the different marketing campaigns annually. What are the key considerations when it comes to choosing they type of gift for your campaigns, to executing the campaigns — to make it a sure win at the end of the day? In this article, we'll break it down for you the do's and don'ts — and a quick look at some of this month's interesting gift with purchase ideas that are keeping the customers coming back for more.
Entice customers to take action with a little extra love
Consumers today often seek a little something 'extra' when it comes to their purchasing decisions. And, customer experience often tops the list, as one of the core factors in influencing a customer's decision in his or her purchase.
When was the last time you pick a cereal brand off the shelf based on the the little 'extra' something they promised on the outside of the cereal box? (We all know we have been there, done that — and got that little gift. Guilty as charged.) And brands know that a successful GWP campaign would actually entice customers to buy more, to buy now, and to share the 'gifts' with others.
Here's how to do it right.
1. Choose your gift wisely
Identify the gift item that makes sense for your brand, what it represents your brand in the eyes of your customers. Picking a gift that is not 'relevant' to your brand could confuse your target audience. At the end of the day, the gift should entice your customers.
2. Always think about utility
It's not about simply giving out free items. You want the gifts to make an impact on your marketing and conversion tactic. Hence, it matters to you on what are the type of complementary gift products your customers would actually want — and use. Always know and understand your target audience.
3. Take note of frequency
Frequency sets expectations. If you offer too many gift-with-purchase promotions, it loses some sort of urgency and exclusivity. Customers will get used to getting something free with their purchase, and they won't buy your items if they see no incentives are being offered. On the contrary, make it a special occurrence. If you roll out an event along with the promotion, the gift will appear even more "unique" and "valuable". This in return, will encourage an influx of sales and visibility for your business.
4. Stock up!: Ensure sufficient gift inventory
Make sure you have enough inventory of the GWP items. Getting caught in situations like running out of gifts might frustrate your customers. Despite the fact that keeping a limited quantity may push for urgency in customers; but, when the inventory gets too limited, you may upset the customers who truly are looking forward to the promotion or gift.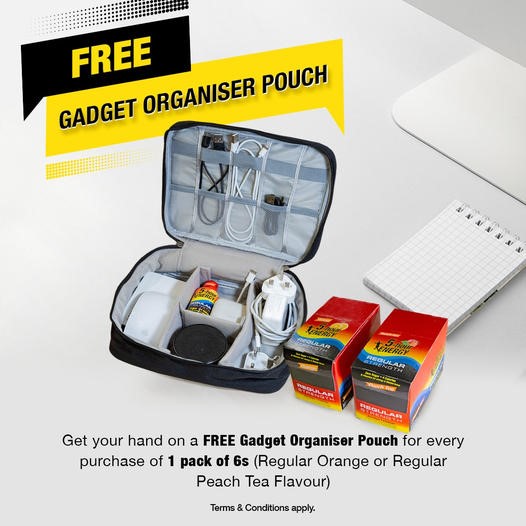 Image 1: Offering gifts that are practical aside from being nice-to-look-at, because who would turn down another useful organiser pouch, right? Image credit: 5-Hour Energy, Facebook

Image 2: A personalised gift with your brand logo adds a touch of exclusivity. Image credit: L'Occitane, Facebook

Image 3: Selecting practical eco-friendly gift items for your campaigns to showcase your brand's 'go green' effort. Image credit: Suntory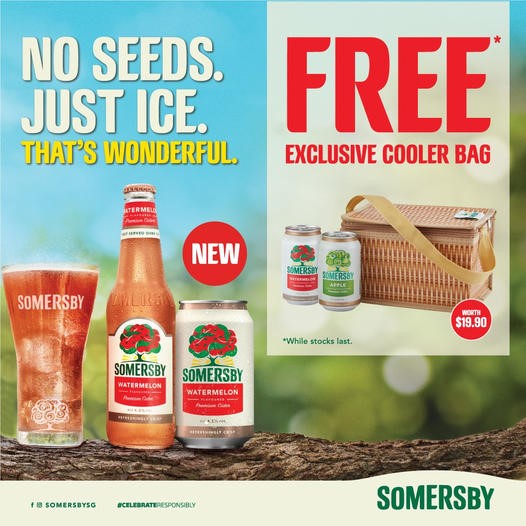 Image 4: Put some thoughts into offering a well designed exclusive gift that makes your customers go "wow". Image credit: Somersby, Facebook

Image 5: Keep the idea unique, yet practical and convenient at the same time. Image credit: Lay's, Facebook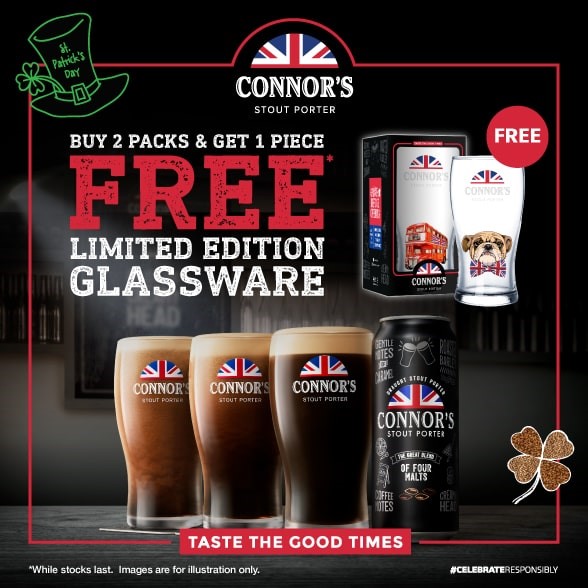 Image 6: Promotional campaigns featuring limited edition glassware as a gift with purchase merchandise create exclusivity. Image credit: Redmart
Choosing the right word: What to say, when and how to say it


It makes sense to launch a gift with purchase campaign when it would spark the most interests for your business. But, if you're going to do it, make sure to do it right.
Say things are "$0", instead of "Free"

– Research shows that consumers preferred free promotions when they are presented as "Get it for $0", as opposed to "Get it Free".

– 'Free' things are often perceived as something of a 'less value'.




It's a 'gift'; not a 'giveaway'

– Remember the goal is to provide

– The gift with purchase item should match in quality with what the consumer 'deserves' for his(her) dollars spent.



Promote your GWP campaign

– Make sure your GWP campaign is supported by a well thought through marketing plan to back it up.
– The campaign needs other forms of advertising and marketing to make sure it reaches the consumers.




Timing, timing, timing

– Keep track with busy seasons, festivities

– These are the times where consumers have a higher tendency to spend more.

– Keep it fresh, exciting and avoid being too predictable.
5. Make sure the offer is clear
Clearly communicate your promotion details — to avoid misleading customers. Customers should be able to quickly understand what is the offer and how they can take advantage of it.
6. Think about branding
It's not about simply giving out free items. You want the gifts to make an impact on your marketing and conversion tactic. Hence, it matters to you on what are the type of complementary gift products your customers would actually want — and use. Always know and understand your target audience.
7. Utilise social media
Every one is on their mobile gadgets these days. As much as we love promotions, we love our social media accounts just as much. Leverage the outreach social media platforms have by running campaigns or contests. Establish a presence on these platforms for your brand. Have your customers tag your brand on social media when they post a photo of them with the gift from the promotion, for instance.
8. Track the effectiveness of your campaign
Numbers never lie. From the data and analytics collected and studied, you will be able to gauge the success of your GWP campaign. What works, what doesn't — and if it does, how well. This will cater as a reference, allowing you to replicate or tailor your future marketing strategies more impactfully.

Image 7: Launching exclusive promotional offers to commemorate specific or special occasions would make the complementary gifts even more valuable and special. Image credit: FairPrice

Image 8: Carlsberg's LFC Collectible Kit is certainly something which ardent fans would wish to add to their collection. Image credit: FairPrice

Image 9: Make the gifts fun! Image credit: Kenny Rogers Roasters, Facebook

Image 10: Picking a gift that is relevant to your brand is an important consideration, as well. Image credit: FairPrice

Image 11: Tangs wishes to spread some 'green' vibes during this year's Mid-Autumn Festival among its customers. Image credit: Tangs Department Stores

Image 12: With more companies getting on board with the 'go green' initiatives, incorporating sustainability in your gifts would increase your brand's green credentials, too, among your customers.
Image credit: FairPrice/Laurier, Facebook
Closing Thoughts

Promotional gifts may not be one of your company's biggest expenses. Yet, what kind of promotional items you choose do speak a lot about your company. With the increased awareness towards sustainability fast becoming part of our day-to-day life, consumers often consider a company's environment footprint before they spend the dollar.
And your company can be part of the global effort and #breakfreefromplastic. This is a chance for your organisation to promote responsible consumer choices, while meeting your business goals. We place significant importance on the 'end-to-end' approach, which we strive to achieve at DTC World — from the materials we source to the manufacturing of the products. (You can always read more here, about our company's fair bit towards the worthy cause of a greener planet. Alternatively, just give us a buzz to find out more about how you can go greener with your marketing campaigns.)
If that rings a bell, or it might be something you wish to explore, get in touch with us for more insights into promotional gift ideas for your company.
More ideas and inspirations to kickstart your next sure win GWP marketing campaigns:
Turn Shoppers Into Buyers With Eco-friendly Promotional GWP Ideas

10 Best Cosmetic Pouches for Promotional Items and Gifts
Marketing and Promotional Product Trends in 2022
Popular Storage Containers for Gift with Purchase Marketing Promotions