The gift-with-purchase strategy is a sales technique that is used to lure and convert purchasers into paying customers. Other promotional tactics, such as offering a discount or providing free shipping, generally detract from the overall worth of your brand and product. In contrast, the gift-with-purchase is utilized to increase the perceived value of the receipt. Customers are encouraged to purchase in gwp promotions because they are getting more merchandise and extra value for the same price.
Gifts are generally considered to be special and limited in quantity. They are being presented as a promotion, which means that the free gift is only available for a limited time period or "limited quantity available," as the case may be. In order to heighten the exclusivity and urgency of the offer, this purchase promotion is intended to do things that other discounts may not be able to do.
What are the benefits of GWP?
Adds Value to Your Brand
When you provide your consumer a free item with their purchase, you are attempting to add value to their experience. Other promotions, such as discounts, reduce the perceived value of your brand, whereas freebies increase the perceived value of your brand.
Increases the Likelihood of Consumers Switching To Your Brand
With a free gift promotion, customers see purchasing incentive and greater value in the purchase, and as a result, they are more likely to switch. When people are aware that they will be receiving an additional item at the same price, they believe they are getting more "bang for their buck." This can result in significant purchasing power during a period when we are all attempting to make sound economic judgments. It is also an effective way to launch a marketing campaign to gain brand awareness and attract new customers for new product launch.
Lead to Higher Demand
In most circumstances, a gift-with-purchase is only available if a buyer purchases a specific amount worth of products from the merchant. In order to receive the reward, the customer must first reach a specified dollar number. Customs must purchase a sufficient amount of goods to reach the threshold in order to receive the gift with purchase. This has the effect of increasing the number of units on their reception in order to meet the minimum requirement for the gift-with-purchase, resulting in greater sales numbers and profit margins for brand managers.
Here are some of the GWP promos of March 2022:
Tostitos - Free Snack Bowl
image: taken at FairPrice
It is undeniable that these promotional bowls from Tostitos are a great compliment to the main product itself. Customers who purchase chips also receive a complimentary bowl to use with the specific product. This is a really wise decision and the promotion is an effective promotional tool because the marketing gift directly addresses the demands of the target audience.

Aptamil - Free Connetix Toy


image: taken at FairPrice
What we appreciate about these promotional geometry toys given away by Aptamil is that they pique the curiosity of both young children and people who are still children at heart. When executed properly, these one-of-a-kind promotional giveaway ideas are effective in reaching a wider range of audiences thanks to their practical pledges and outstanding features.


Sunshine bread - Free Woven Tote Bag


image: taken at FairPrice
The most fundamental function of a promotional product is to raise awareness of your company's brand. Custom tote bags are excellent marketing tools that may help you get your business noticed, which is the first and most crucial reason to use them for promotional purposes. Sunshine gave out free woven tote bags for their GWP which can be a collectible that consumers would want to own because it is available in four designs.
Starbucks - Limited Edition Sakura Reusable Cup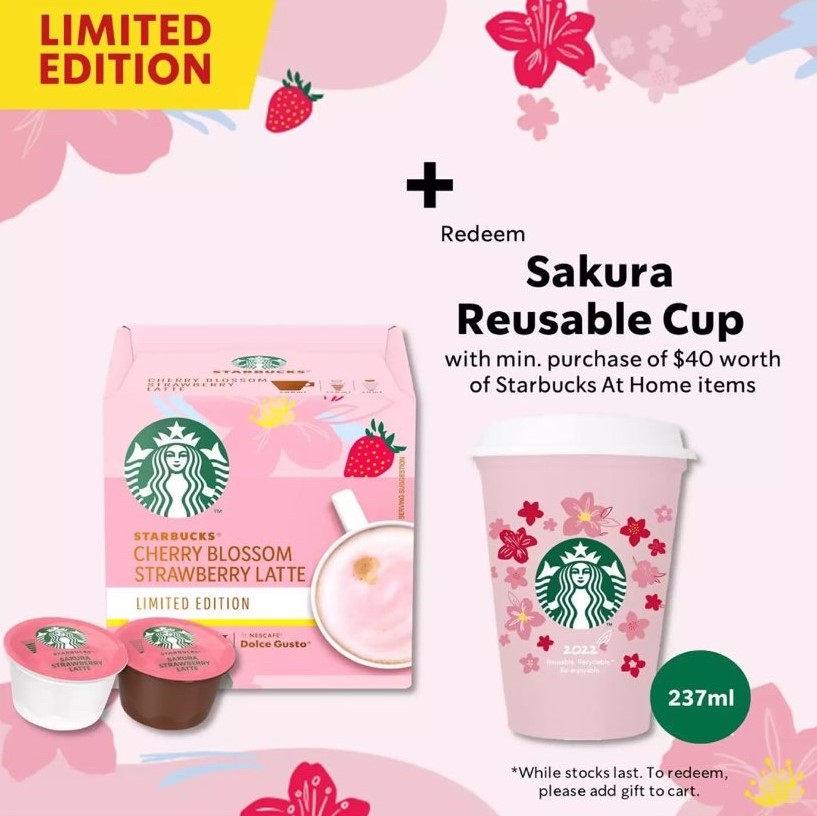 image: Redmart SG
Reusable cups have swept the globe, and they're here to stay. Because market leaders such as Starbucks are encouraging customers to make the switch, these convenient reusable drink holders are becoming even more popular. In order to market your company, reusable cups are an excellent choice for your next gift-with-purchase campaign.
Pokka - Free Pokka Green Tea Cushion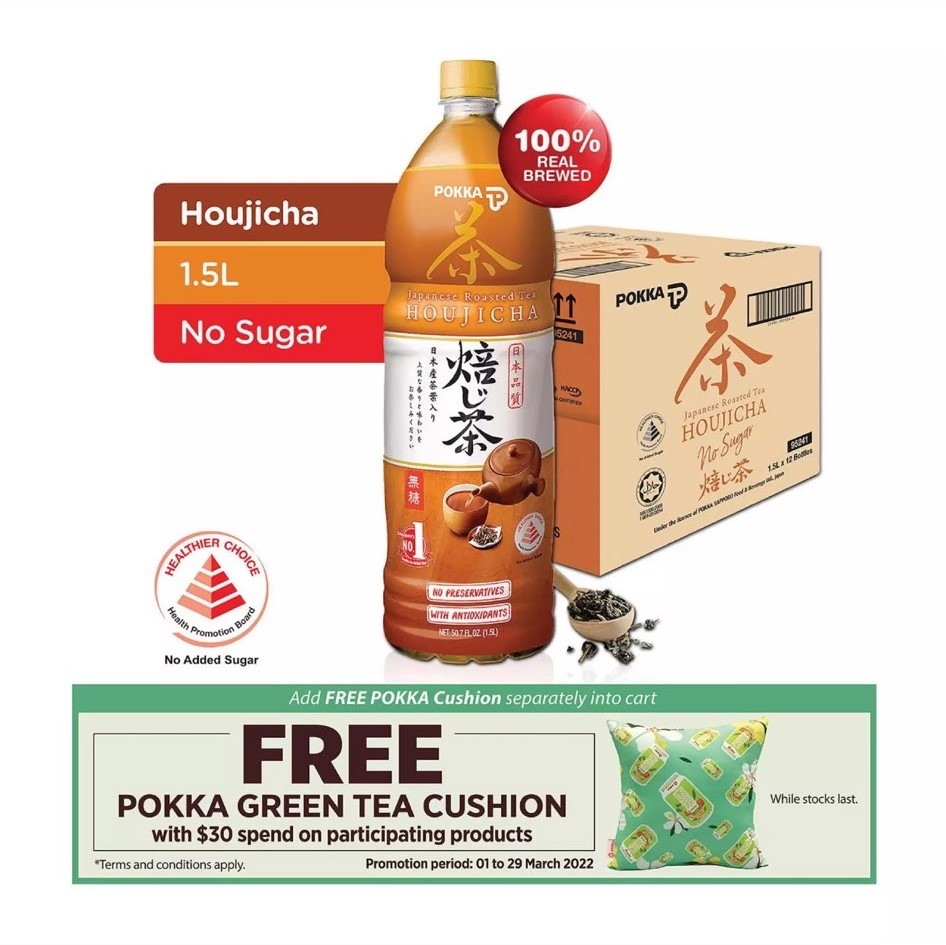 image: Redmart SG
Some things, such as the promotional giveaway cushion, never go out of style because they are so useful. Recently, we came across the promotional pillows once more, but this time they were from Pokka. A promotional cushion is an excellent tool for increasing the effectiveness of your promotional efforts. In order to effectively advertise your business, the cushion provides a huge amount of area. As demonstrated in the images, the big amount of space is suitable for displaying a large image of your logo, and there may even be room to display your slogan and brand's name.
Pokka - Free Luminarc Storage Set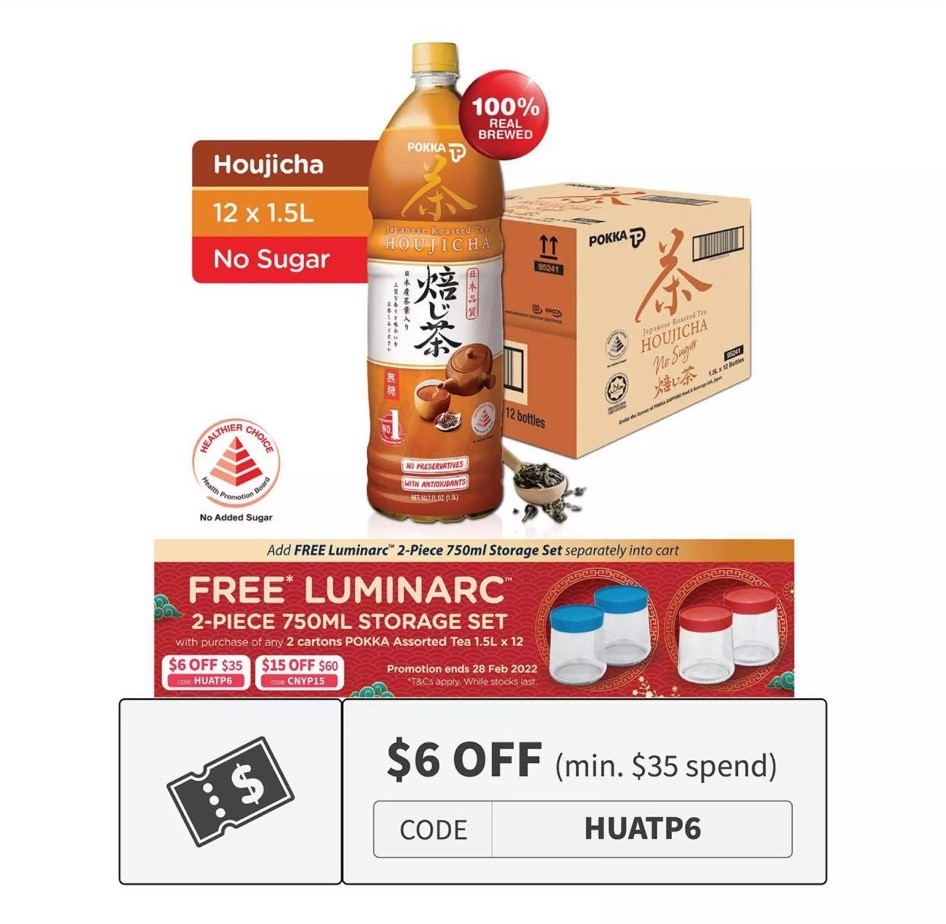 image: Redmart SG
As a gratitude for your patronage, Pokka is giving away a promotional Luminarc storage set. Consumers will undoubtedly respond positively to Pokko's marketing plan, which is based on the reality that they are being given something valuable and relevant. Given how much women enjoy sharing their "bargains" from the store and their experiences in general, this storage set might quickly become a topic of conversation for mothers everywhere.
Agency for Integrated Care - Free Mask Holder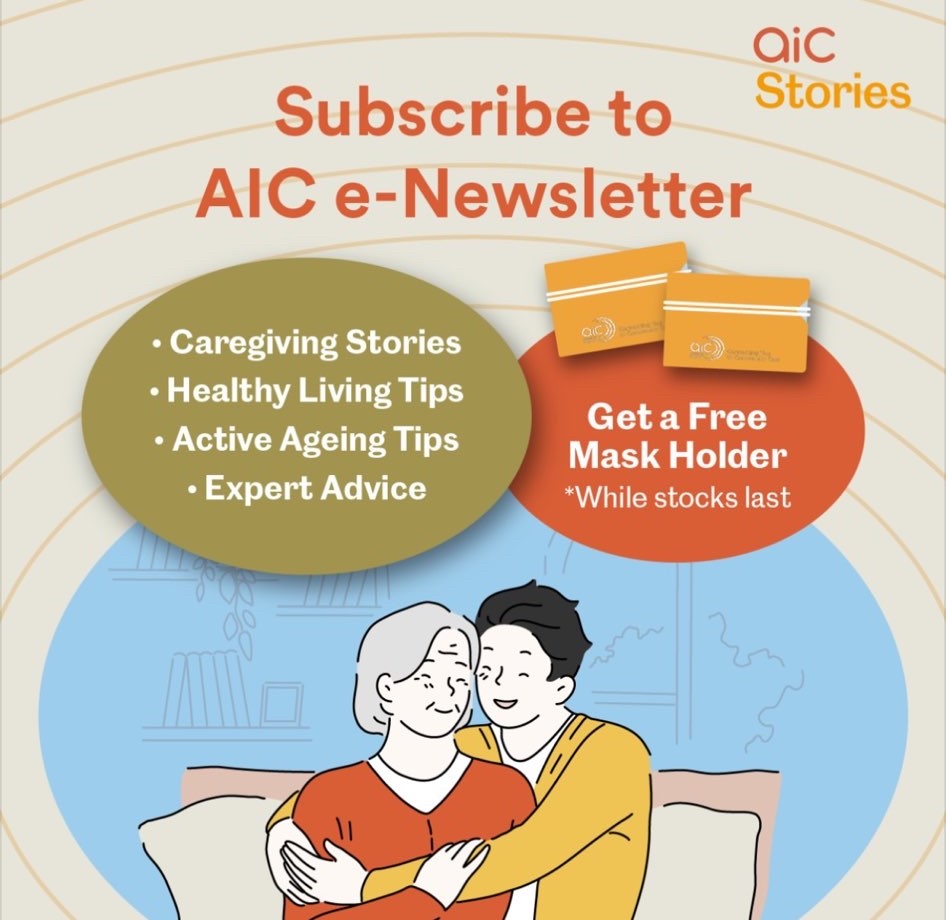 image: AIC SG Facebook
Since masks are now on the list of daily essentials we grab before we leave the house, it is safe to say that we need a mask holder to store extra masks in our bags. Agency for Integrated Care is giving away mask holders to boost their brand.
United Square Shopping Mall - Mask Chain Kit or Colour In Tote Bag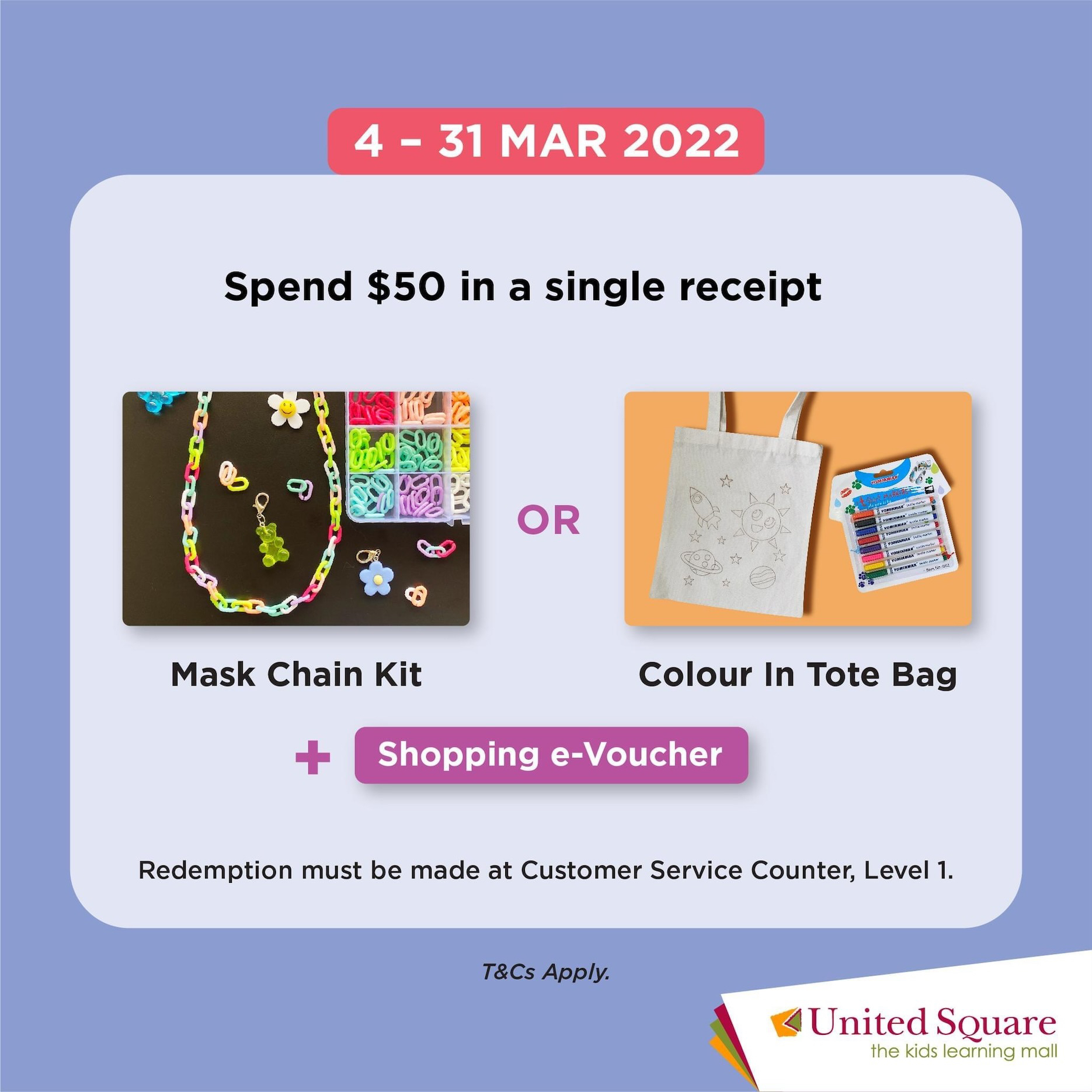 image: United Square website
Promotional tote bags and masks make excellent gifts that are memorable. They are advantageous since customers can utilize them every day, and mask chain kits are in high demand right now because they can be used as a fun hobby. Furthermore, they are well-liked and respected by the crowd. United Square Shopping Mall is doing a GWP by giving out the free color in tote bags and mask chain kits to their customers.
Vitagen - Free Food Container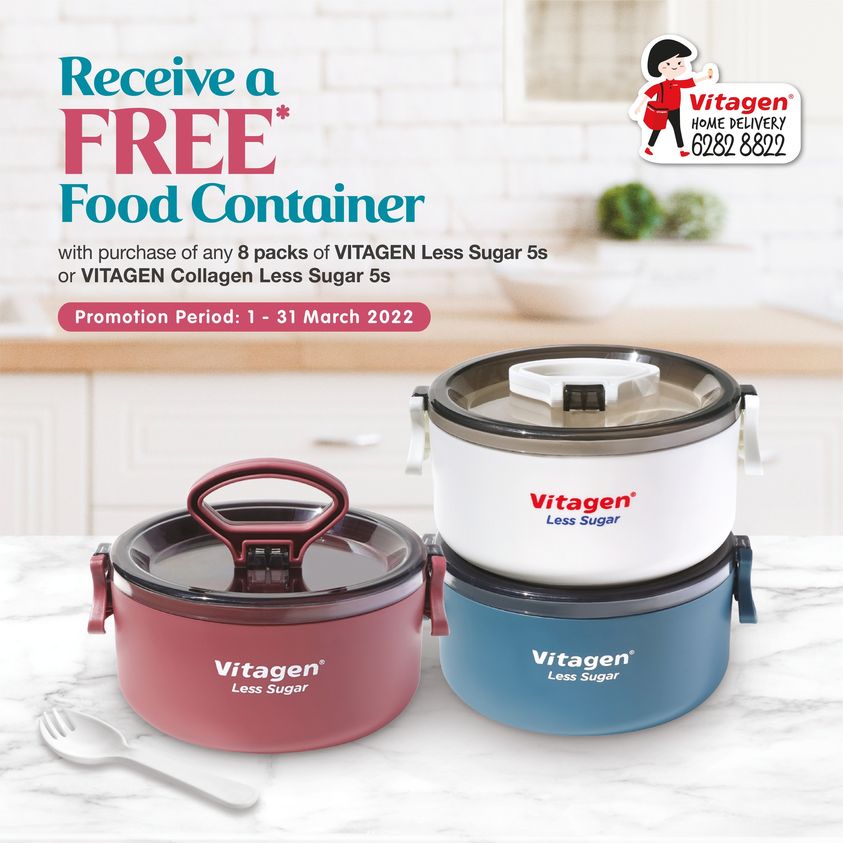 image: Vitagen Facebook
Vitagen is offering a promotional food container as a gift with purchase. Because they want to be known as the women's collagen of choice, they must make an extra effort to get the attention of potential customers. One of the most effective strategies to capture customers' attention is to establish intriguing marketing campaigns and give away things that they can actually utilize.
3M Scotch Brite - Free Premium Ceramic Bowl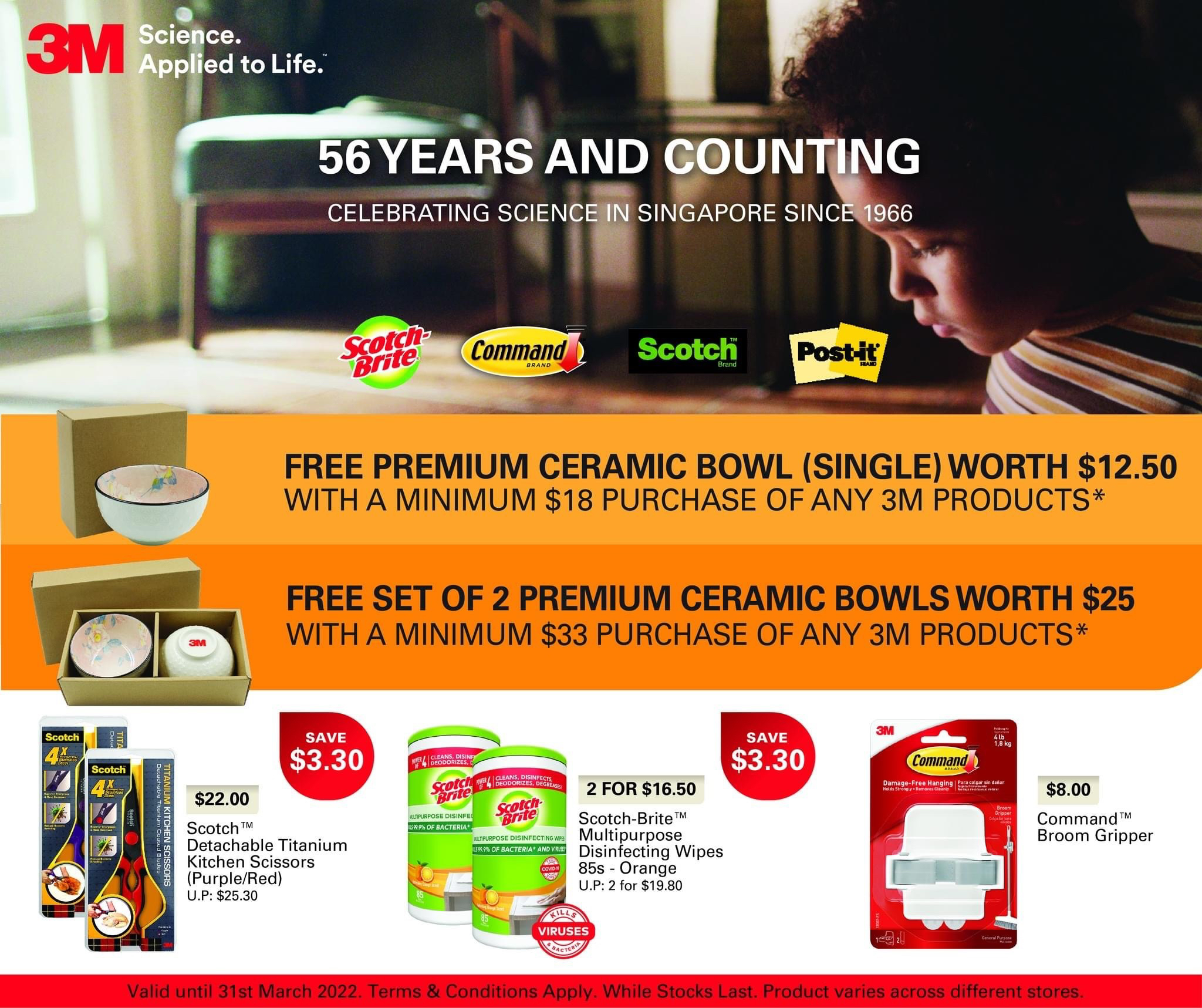 image: ScotchBrite SG Facebook
Occasionally, as brand marketers, we find ourselves at a crossroads and unable to determine our next marketing strategy. However, most of the time, we simply need to perceive things from a different perspective, as 3m Scotch Brite did with their GWP promo. These custom-printed ceramic bowls are a great addition to the product itself, which is why consumers are attracted to them and would want to have them.
Edelweiss - Free Embossed Tshirt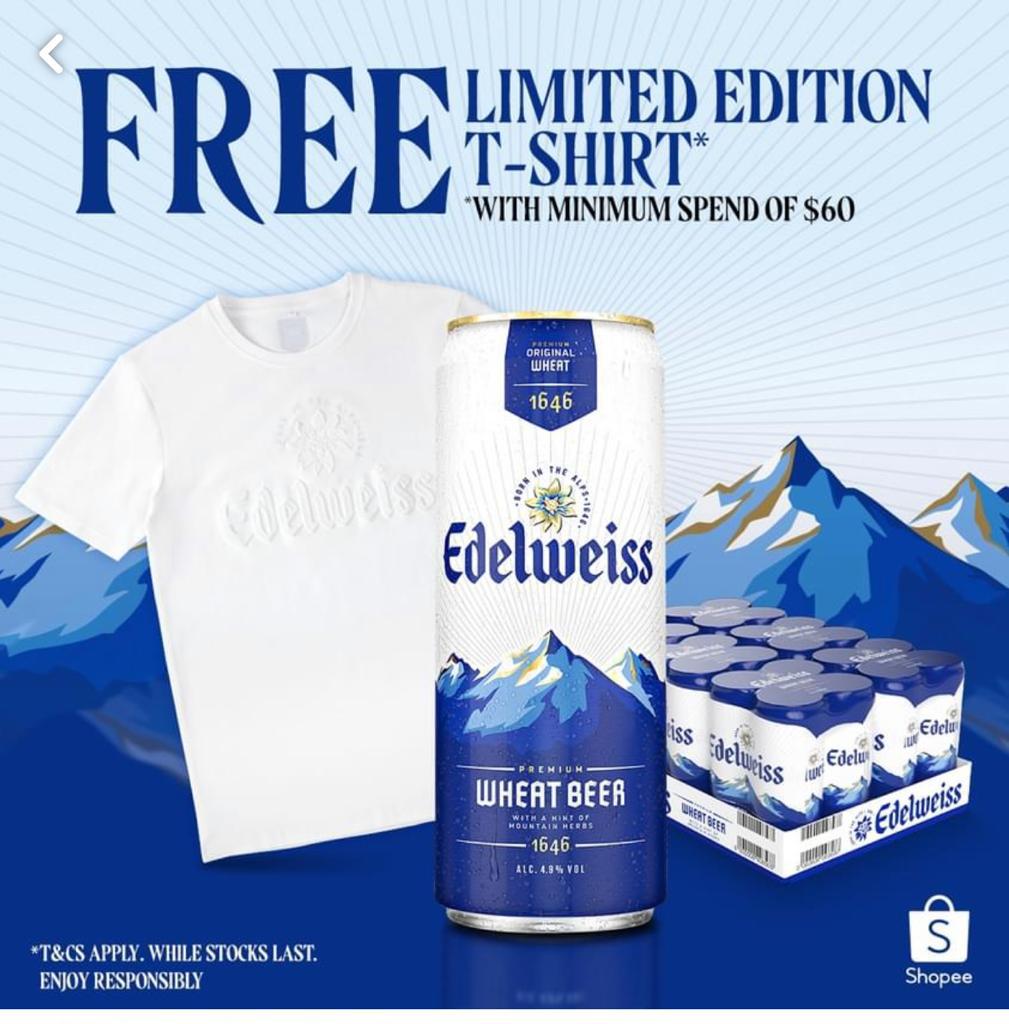 image: Shopee
Many businesses utilize promotional giveaways to promote their products or to raise awareness about their brand. A variety of items are utilized to do this, but T-shirts are the most popular among them due to the fact that they may be worn all the time. Like this GWP from Edelweiss, a lot of consumers would want to get their hand on this because this shirt is of high quality.
Let DTC World Help You!
With years of experience, the DTC World team has become an expert in finding, designing, and producing successful marketing presents. These include high-end corporate handouts, business gifts with logos, and seasonal promotional gifts.
We will assist you in developing and producing effective branded GWP promotional gifts that are tailored to your company's needs. Maintaining our commitment to offering high-quality and effective promotional products to our clients is a top priority for us. Get in touch with us right away!
Related Blogs:
Latest Licensed Character Promotional Gifts for February 2022
Disclaimer
This blog space is where DTC shares with our readers the Marketing Premiums, Promotional Products, POSM merchandises & Advertising Campaigns that we have come across in the industry. DTC does not advocate any brands or products mentioned in the blogs.