No doubt that Year 2020 has been, and will continue to be affected by Covid-19. In the foreseeable future, there will be a new norm before the cure and vaccine for this coronavirus are found. No one can provide a definite timeline, but there will come a point when students have to return to schools; adults have to go back to work; businesses have to resume operations; and we need to get out of our homes more often.
Care Packs have taken on a different purpose now: no longer just showing that we care, but more importantly, providing a handy pack of items that will prove to be useful in everyday life.
Be it for institutional students, internal company staff, business partners, or as marketing premiums for products, a Care Pack of essential items is definitely apt as a giveaway now. Furthermore, you can customize a Care Pack with appropriate items just for the intended receivers, and you can imprint your logo on the items. You will be assured that the Care Packs will be used, and this is a bonus marketing opportunity.
Some items for consideration for Care Packs:
No Touch Keychain Opener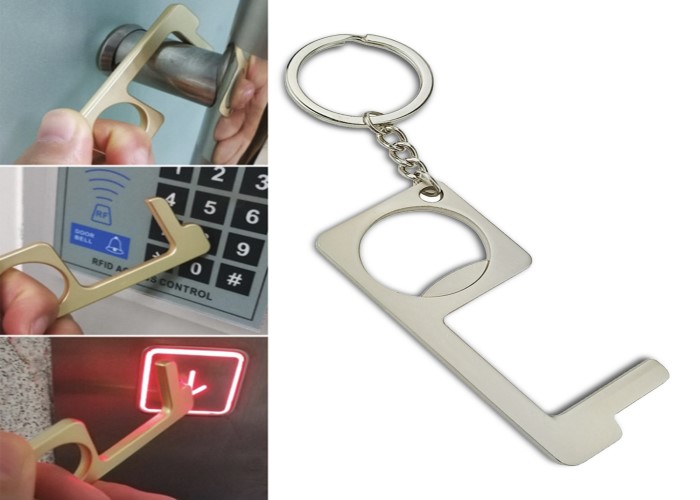 Press lift buttons and maneuvering door handles with this innovative tool. Available in various colours for customers with different preferences.
Antimicrobial Reusable Face Mask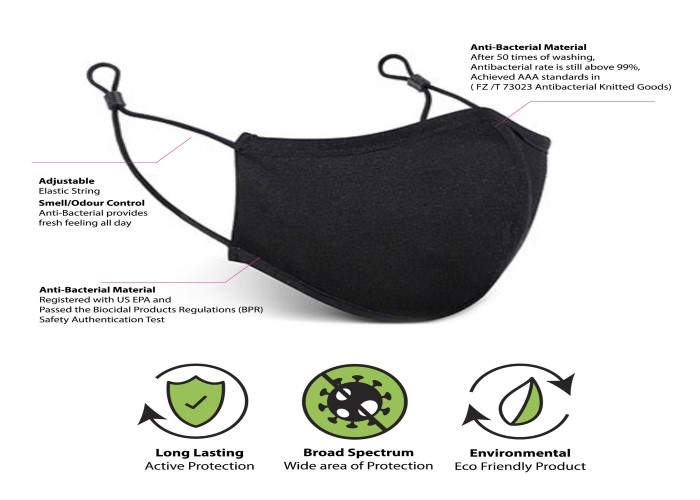 We may need to wear a face masks for quite a period of time. For normal daily usage, with the exception of medical purposes, using a washable and reusable mask is more environmentally friendly. That is why DTC recommends good quality and comfortable-to-wear cloth masks to our customers. Customising the masks with logo enhances the publicity of company image.
Silicone Surgical Mask Keeper
For those who have to or prefer to use surgical masks, you can play your part in saving the environment too. Instead of storing your mask in plastic poly bags, you can use a reusable mask keeper.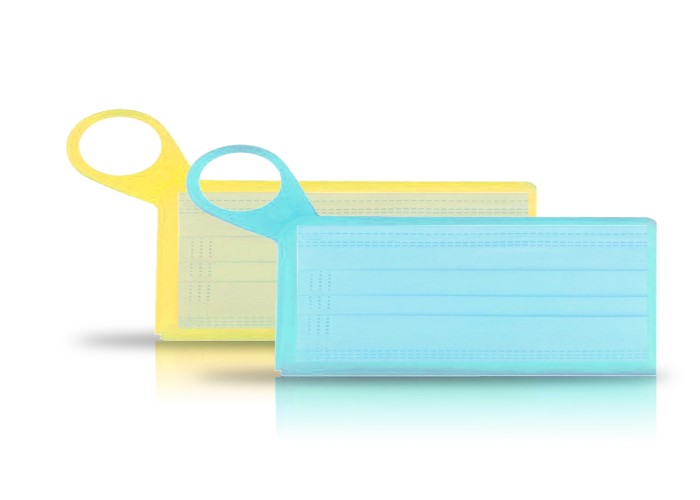 Multi-Purpose Pouch


Package your Care Pack presentably in a handy pouch that can be carried out conveniently. There are options to customise the colors and print your logos or marketing messages on the pouch too.
Other useful items to include in Care Packs:
-Pens
-Wet Wipes
-Hand Sanitisers
Contemplating to delight your staff or customers with a Care Pack? Contact DTC for more details!
Disclaimer: This blog space is where DTC shares with our readers the Marketing Premiums, Promotional Products, POSM merchandises & Advertising Campaigns that we have come across in the industry. DTC does not advocate any brands or products mentioned in the blogs.