Everybody's favourite cartoon rabbit (and America's original influencer), Bugs Bunny turned 80 in 2020. For eight decades, this witty rabbit has been one of the most iconic cartoon characters of all time. Till today, we supposed it is nearly impossible for any child to grow up unaware of the popular animated grey rabbit with white gloves — and his favourite carrot. (Cover image: curator135.com)


Well, while some of us may not be aware of the very first Disney animated star — way before Mickey Mouse — is actually Oswald, the Lucky Rabbit; one thing's for sure, we have seen many fictional bunny characters over the years. From the classics like Easter Bunny and The Velveteen Rabbit to talking rabbits that have graced the silver screen like Roger Rabbit ('Who Framed Roger Rabbit'), White Rabbit ('Alice in Wonderland') and Officer Judy Hopps ('Zootopia') — we just can't get enough of these adorable bunnies.
These super celeb-like characters with fans from around the world (and not just the kids, mind you!) have also been making appearances in brands' marketing campaigns. From campaign-wide promotional gift with purchase ideas, to 'limited time only' animal-themed merchandise, to company giveaway swag items — e.g. customised plush toys, home appliances like kitchenware, or daily essentials — the possibilities are endless. There's no shortage of opportunities to create merch that makes your brand a part of people's lives. Read on, as we did a round-up of some of the famous rabbits in town, which we believe could add some flavour to your licensed character promotional gifts in your next marketing campaigns.
The Vintage Classic Hares
"Old is gold", as they say. And this can't get any more true with the following iconic rabbits. We have seen them on TV, billboards, box packaging for several F&B brands, not to mention apparels as well as exclusive toys and merchandise. They surely come up top of mind during most marketing brainstorming sessions among our marketers. No plans of leaving the arena any time soon, these classic rabbit characters are still up for game — despite many new rabbits hopping their way into pop culture.
1. Bugs Bunny

Image credit: myCast
Known for his aloof, chilled and passive character among his Looney Tunes gang, Bugs Bunny is surely one of the popular mainstream happy rabbits who (almost) always comes out as a winner each time the show ends. The trickster, who's often seen chewing a carrot, and uttering his famous catchphrase, "Eh, what's up, doc?" — continues to bring many laughters to both children and adults.
2. Oswald, the Lucky Rabbit

Image credit: Kindpng
One of Walt Disney's popular characters, Oswald made its appearance long before Mickey Mouse did. Energetics, creative, and adventurous, Oswald always makes its way out of tricky situations using his wit and sense of humour.
3. Thumper ('Bambi')

Image credit: Kindpng
The fun-loving best friend of Bambi, this adorable little bunny is one furry ball of excitement, wonder and mischief. Despite a 'supporting' cast in the Disney world, Thumper has surely shared some of life's most valuable values which we can surely practise in our day-to-day. For instance, "If you can't say anything nice, don't say nothing at all." Yep, that's "Thumper's Law" for y'all!
4. The Playboy Bunny

Image credit: ITV News, Twitter
Maybe not one of the 'kids-friendly' bunnies around; yet, this rabbit-head logo, clad in a bow-tie, has since been an iconic symbol synonymous to humour, sexy and fun-loving — making it one of the most recognisable (or relatable) characters from around the world.
5. The Velveteen Rabbit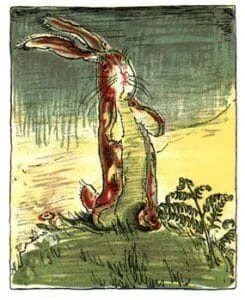 Image credit: Stories to Grow By
First published in 1922, the Velveteen Rabbit is surely one of the children's book bunnies that has lived on in our hearts throughout the decades. Although the bunny has got no tricks or buttons up his sleeves, he is often linked to wisdom and what it takes to be 'real'. The story has also been adapted for film and TV over the years.

Box Office Bunnies Behind the Silver Screen
And now, let's move on to some of our charming long-eared, fluffy-tailed screen icons which have made their silver screen debut — ranking as one of Hollywood's hoppiest rabbits!
6. Snowball ('The Secret Life of Pets')


Image credit: Kindpng
If its small paws with pinkish paw pads and cute buck teeth don't make you go "Aww..."; we don't know what will. A party bunny for the most obvious reasons, Snowball is one of the fictional characters which we definitely can't get enough of!
7. Officer Judy Hopps ('Zootopia')

Image credit: Kindpng
"Try to make the world a better place. Look inside yourself, and recognise that change starts with you. It starts with me. It starts with all of us." And this famous line would make our protagonist from the feature film, 'Zootopia' the symbol of no-nonsense, upright and independence. There you have it, our determined and witty rabbit officer from Zootopia Police Department.
8. Bunny ('Toy Story 4')
 
Image credit: Hollywood Reporter
One half of the Ducky and Bunny plush toys duo, this fluffy stuffed blue rabbit makes one huggable promotional gift items for your campaign. Soft and cuddly, with adorable floppy ears — we could already hear the kids going "Mummy, I want one!".
9. Roger Rabbit ('Who Framed Roger Rabbit')
Image credit: Kindpng
He may be portrayed as frantic, over-anxious and accident-prone; nonetheless, this iconic bunny has remained as one of the classic cartoon characters throughout the decades with its large blue eyes and red overalls.
10. The White Rabbit ('Alice in Wonderland')


Image credit: Kindpng
A nervous rabbit who's always in hurry — very much known for his signature phrase, "I'm late! I'm late! For an important date!" Always seen with his massive-sized watch, the White Rabbit is without a doubt one of the most memorable and recognisable fictional characters of all time.
Cute Bunnies for the Little Tikes (and Advertising)

In recent years, we are witnessing more and more creative bunnies (in shapes and characteristics) becoming virally popular. Taking centre stage on social media platforms, let's check out these rabbit characters that are making buzz and fuzz.
11. Cooky (BT21)
 

Image credit: Line Friends
Meet Cooky, a rabbit with an attitude — one of the key characters of BT21. And who doesn't know the eight famous animated charms of BT21, that have been taking the world by storm since their debut appearance on messaging apps, LINE or Facebook. Co-created by global K-pop sensation, BTS in a collaborative effort with Line Friends, back in 2017. This is one great character idea for your marketing campaigns to stay on top of mind among your customers!
12. Miffy & Friends


Image credit: Nintenderos
A simply drawn bunny-shaped friend, created in a series of picture books by Dutch artist Dick Bruna. While its features are minimalistic to say the least, her face is one that children worldwide recognise instantly! Her global popularity has seen her making its way off the book pages and into the arms of children all over the world. As the eponymous character that echoes safety, Miffy is one secure and consistent figure that never disappoints. From Miffy Bunny plush toys, to stickers, pens and so much more — Miffy and friends surely are one of the most sought after licensed characters among marketers.

13. My Melody (Hello Kitty)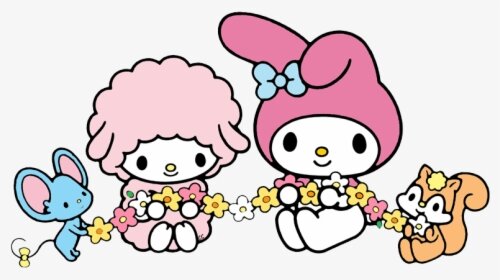 Here's the little Sanrio rabbit clad in her bright red hood. Portrayed as a kind, sociable, optimistic and calm rabbit, her catchphrase is "Yan!" and "Ah, the tea tastes good!"
14. Rabbids ('Rabbids Invasion')
 

The French 2D rabbits which appear to be a little round and short, with black eyes instead of blue. These mischievous bunnies have only one goal in mind: have as much fun as possible! Travelling in their yellow submarine, they make stops at all corners of the globe — wreaking havoc in the most distant places.
15. The Trix Rabbit


Image credit:

Grub Street
Possibly one of the most sympathetic characters in pop culture. All he wants is a taste of Trix cereal. Yes, he might use some shady methods to try and get it, but he never does. No matter how hard he tries, he's always thwarted with a, "Silly rabbit! Trix are for kids."
Stay on trend, stay on top
We suppose no one would say no to attractive, practical, branded unique gifts, right? Here are some of the popular licensed characters making their way into various brands' promotional gifts and marketing campaigns. Check it out!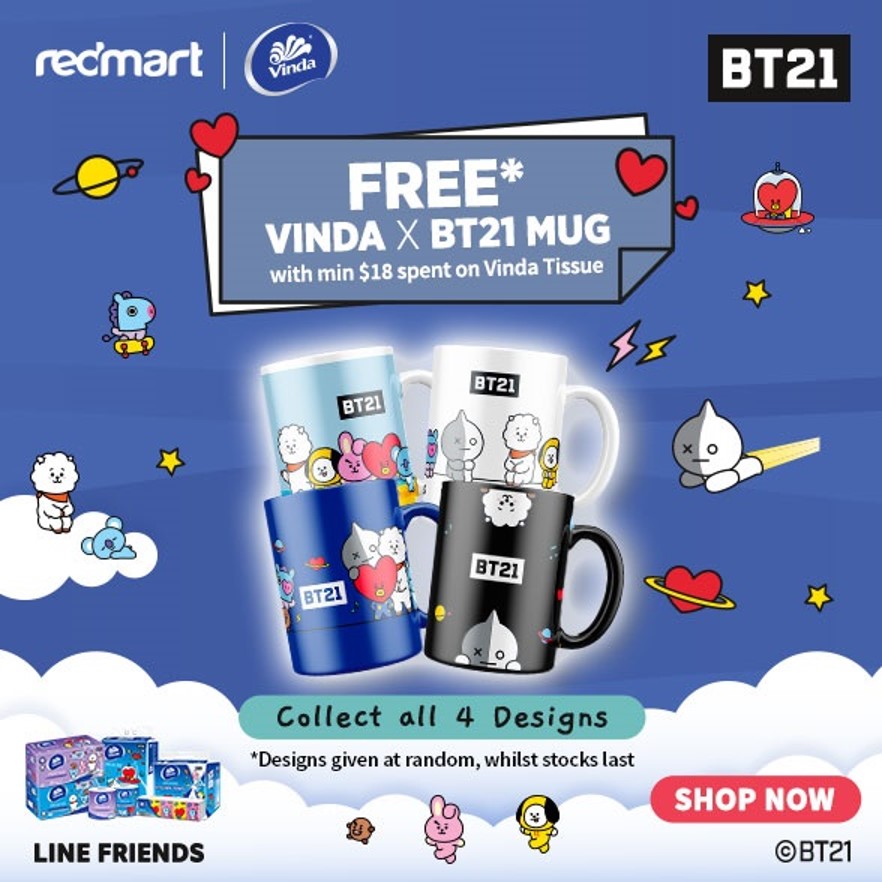 Image 1: Offering gifts that are practical aside from being nice-to-look-at, because we all love 'exclusive' mugs for our morning cuppa, right? Image credit: Redmart/BT21 Line Friends

Image 2: Branded promotional gift items add a touch of exclusivity and elevate the value of the item. Image credit: Fairprice


Image 3: Complement your exclusive gift with purchase promotions with uniquely designed licensed merchandise that makes customers go "wow". Image credit: Golden Village, Facebook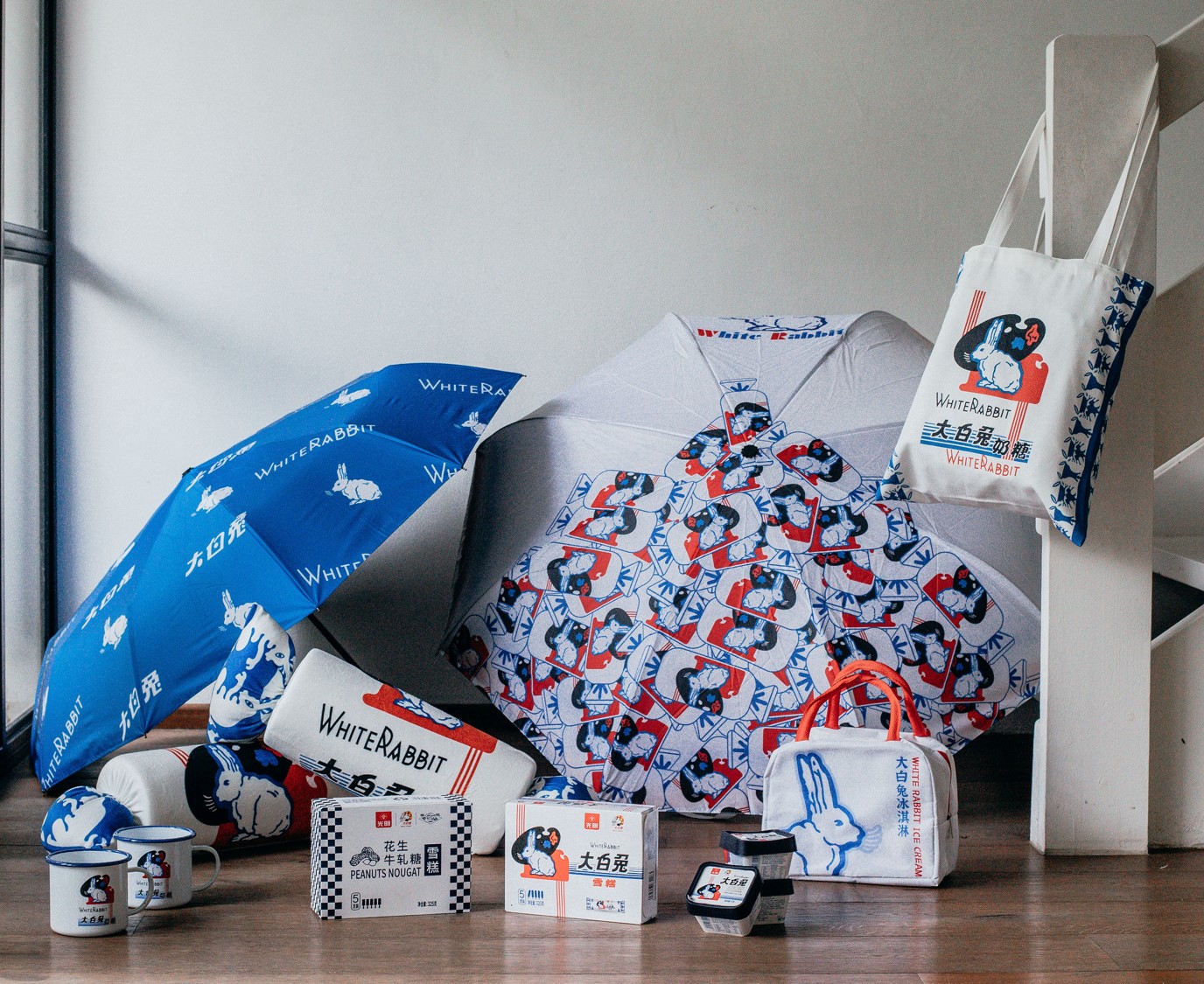 Image 4: Creative merchandise that fills up your promotional swags will surely make your brand memorable and come up top among customers. Image credit: Mothership.sg

Image 5: Keep the promotional gift ideas unique, practical and eco-friendly at the same time. Why not? Image credit: Cartoon Network, Facebook

What DTC World can do for you?
Are you ready to launch your licensed character for your next campaign? With our extensive experience in promotional merchandise, we believe we can assist you from licensor research, design conceptualisation, sourcing, production to delivery — for your licensed character fulfilment. Whether it's gift with purchase ideas, or licensed merchandise, or unique premium gift designs with highly customised elements, speak to us — and let us walk you through the various licensing character options.
Here are some of the rabbit-themed promotional gift ideas to jog your inspiration: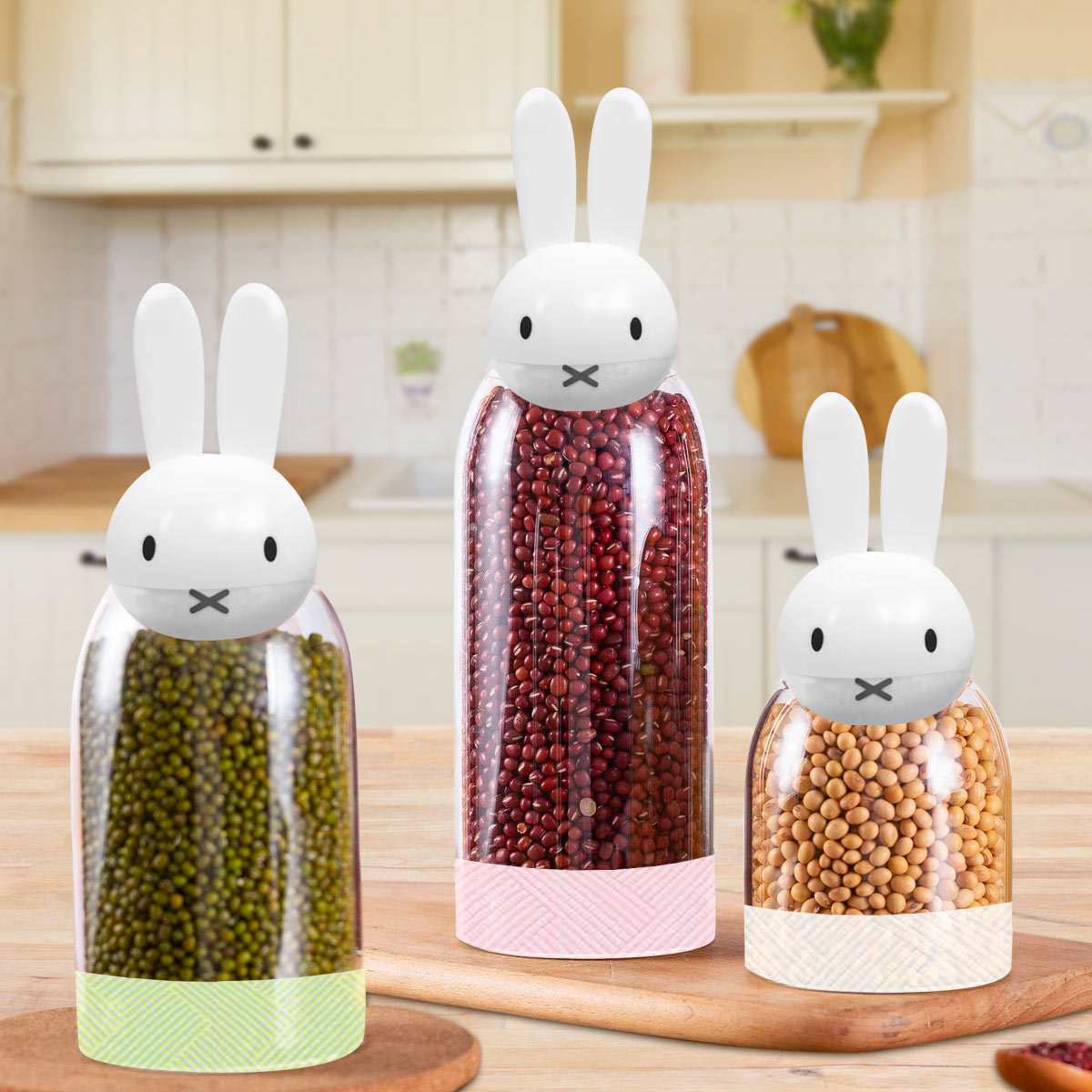 These Miffy decorative glass storage containers make an ideal promotional gift item for food brands to create more brand awareness among their customers.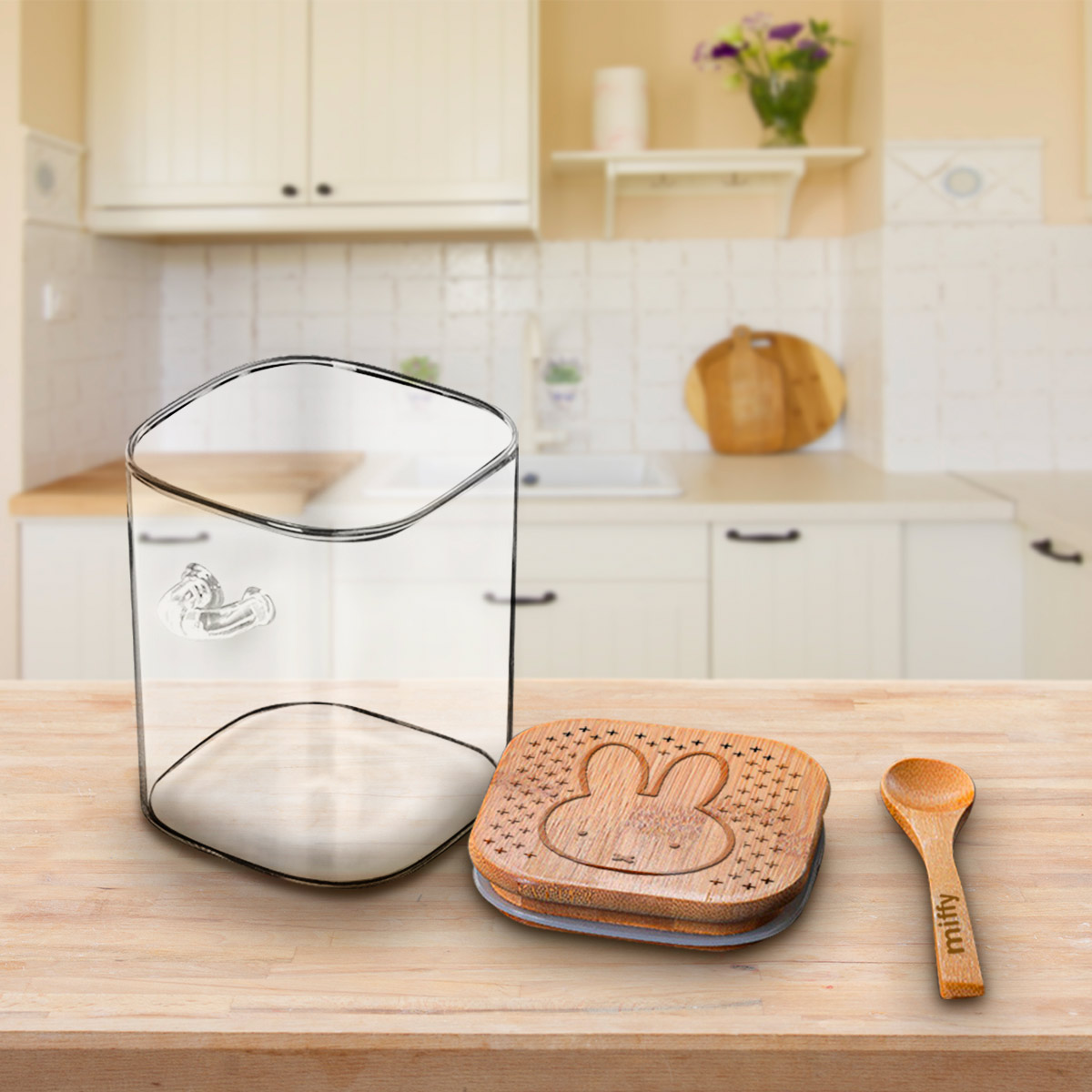 Complementing the glass container with a Miffy lid and wooden spoon surely exudes the eco-friendly vibe.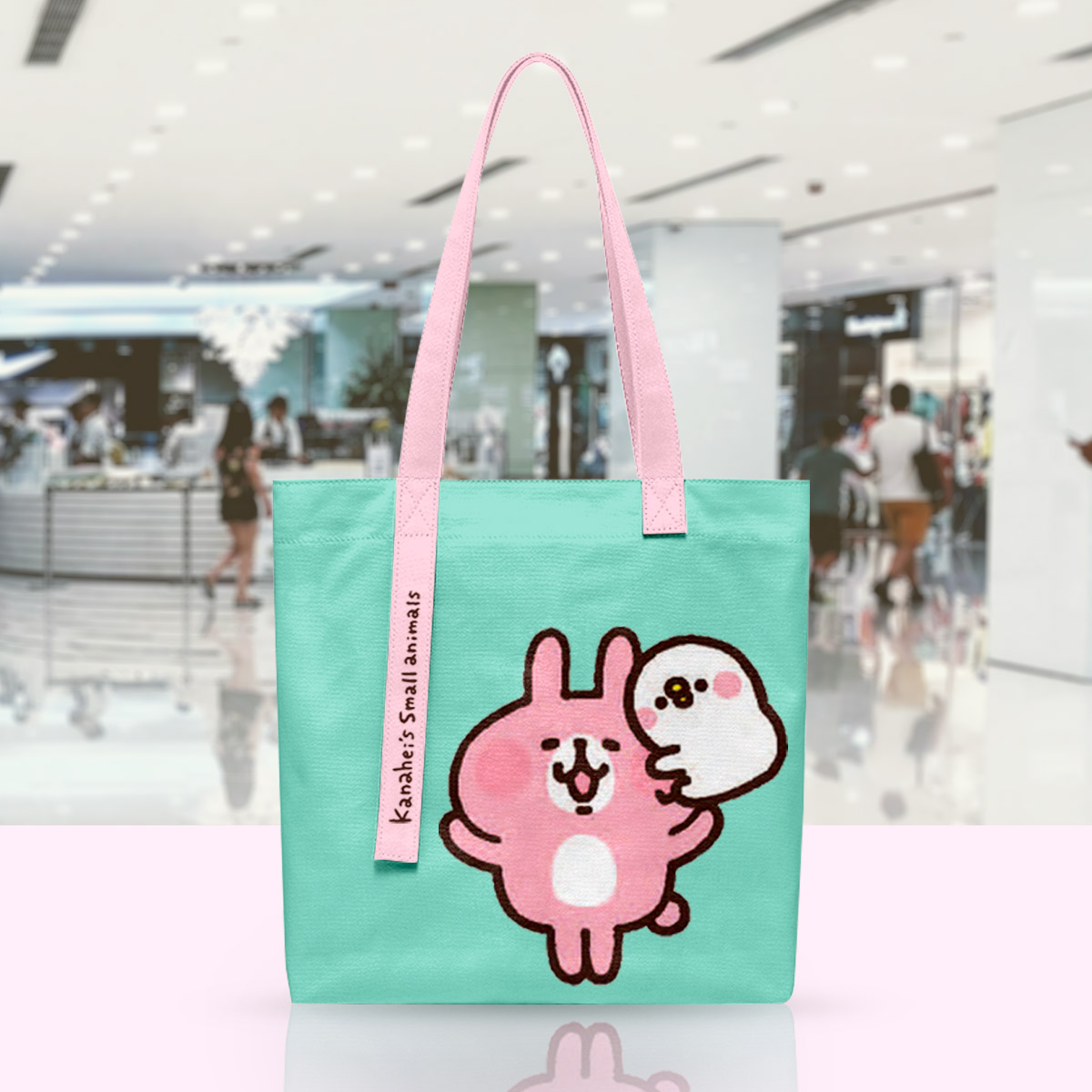 Promote your brand's go-green effort with sustainable and eco-friendly promotional gift items with renowned licensed characters; like this Kanahei's tote bag and colour-changing water tumbler.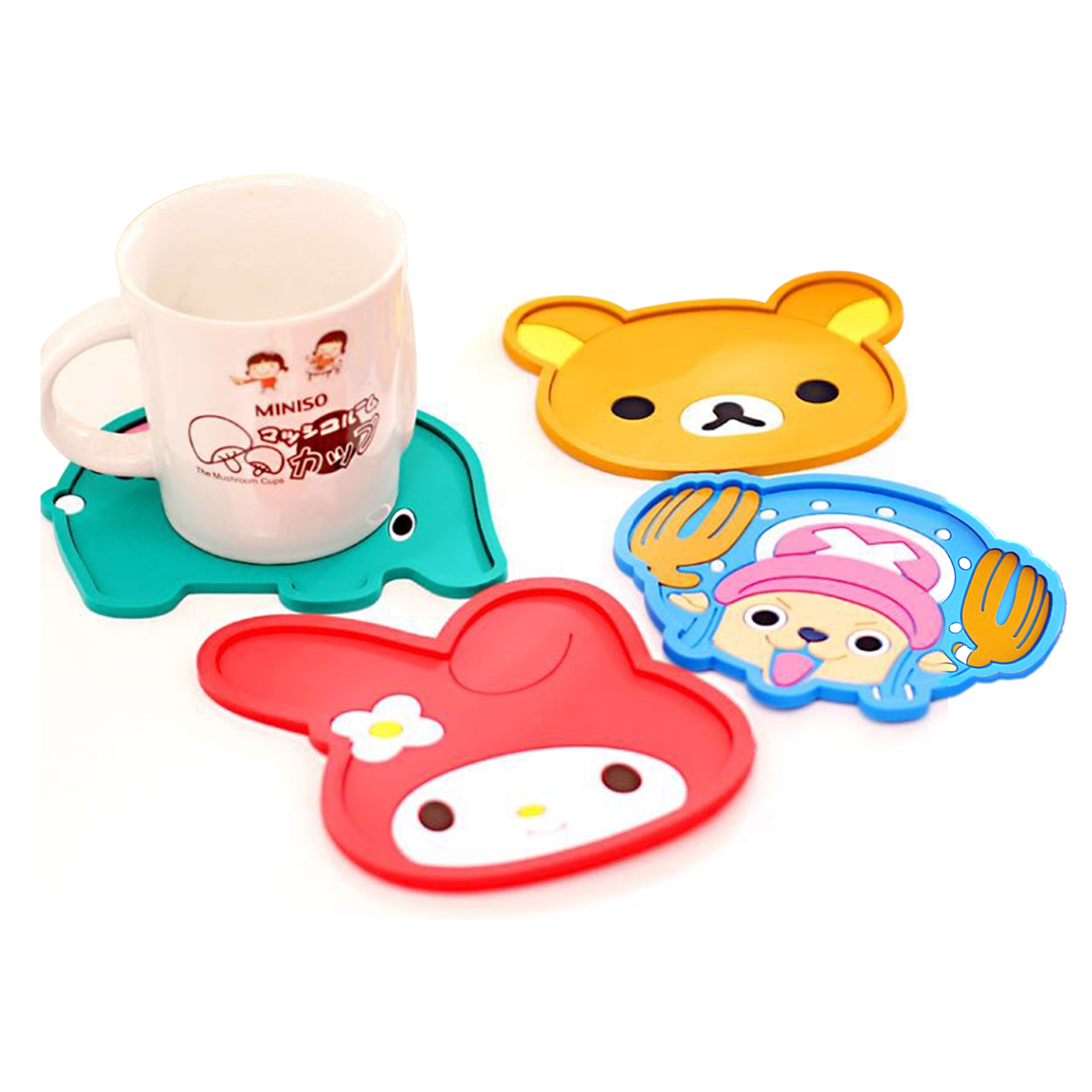 Cute and practical promotional gift items are very much adored by customers. For instance, an adorable PCV coaster that features interesting cartoon characters will add more fun to the customer experience.

The more personalised the gift is, the more exclusive it gets, the stronger the brand loyalty. In DTC World, we are dedicated to thinking in the best interest of your brand and business — that's why we made it our mission to find the best suited gift ideas to complement your marketing campaigns.
Whether it's rabbit-themed animals or other cartoon characters that appear in your promotional gift, we are able to customise fresh-looking designs and unique concepts for you. For more inspiration on promotional gifts that exude a premium touch to impress your clients, you can always find them on our blog.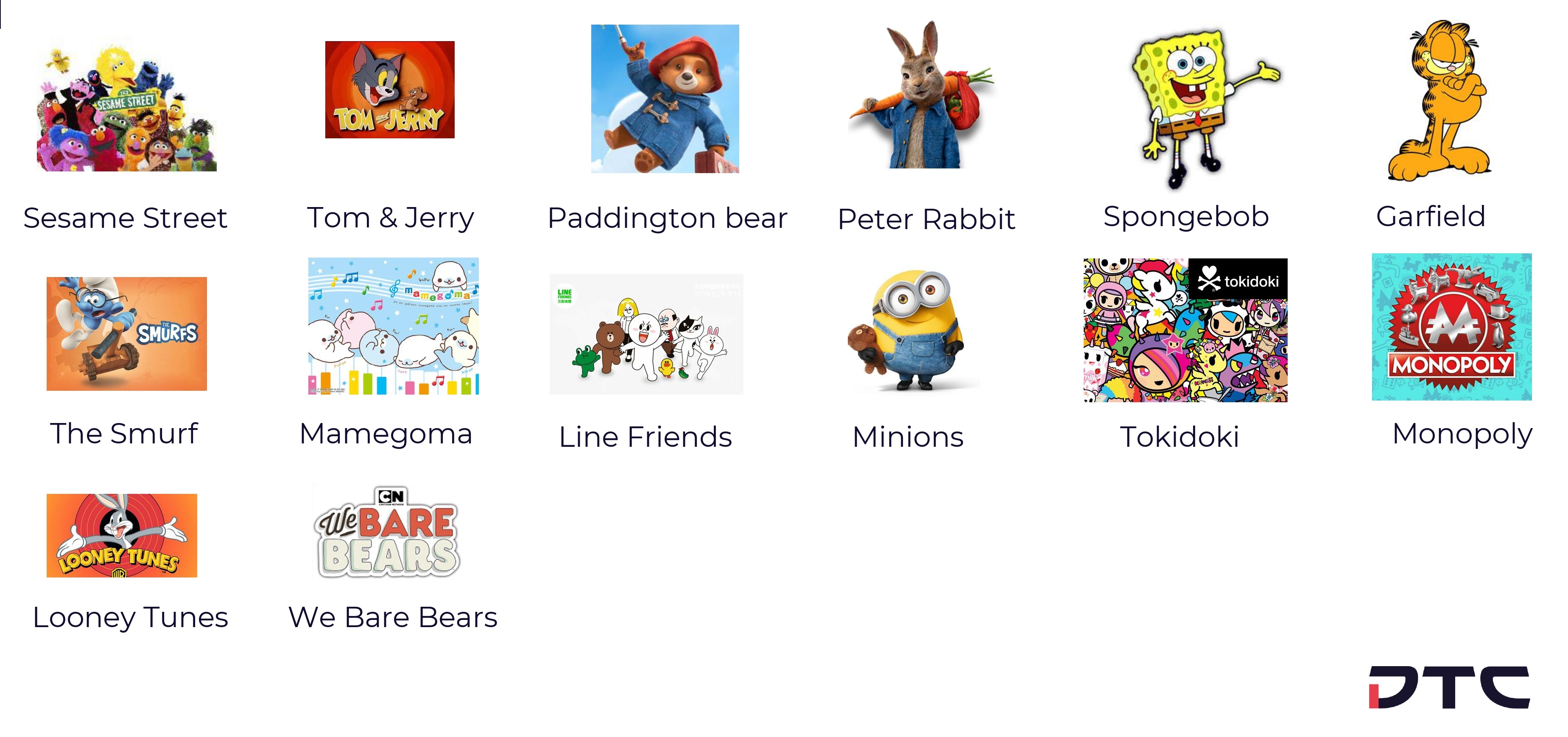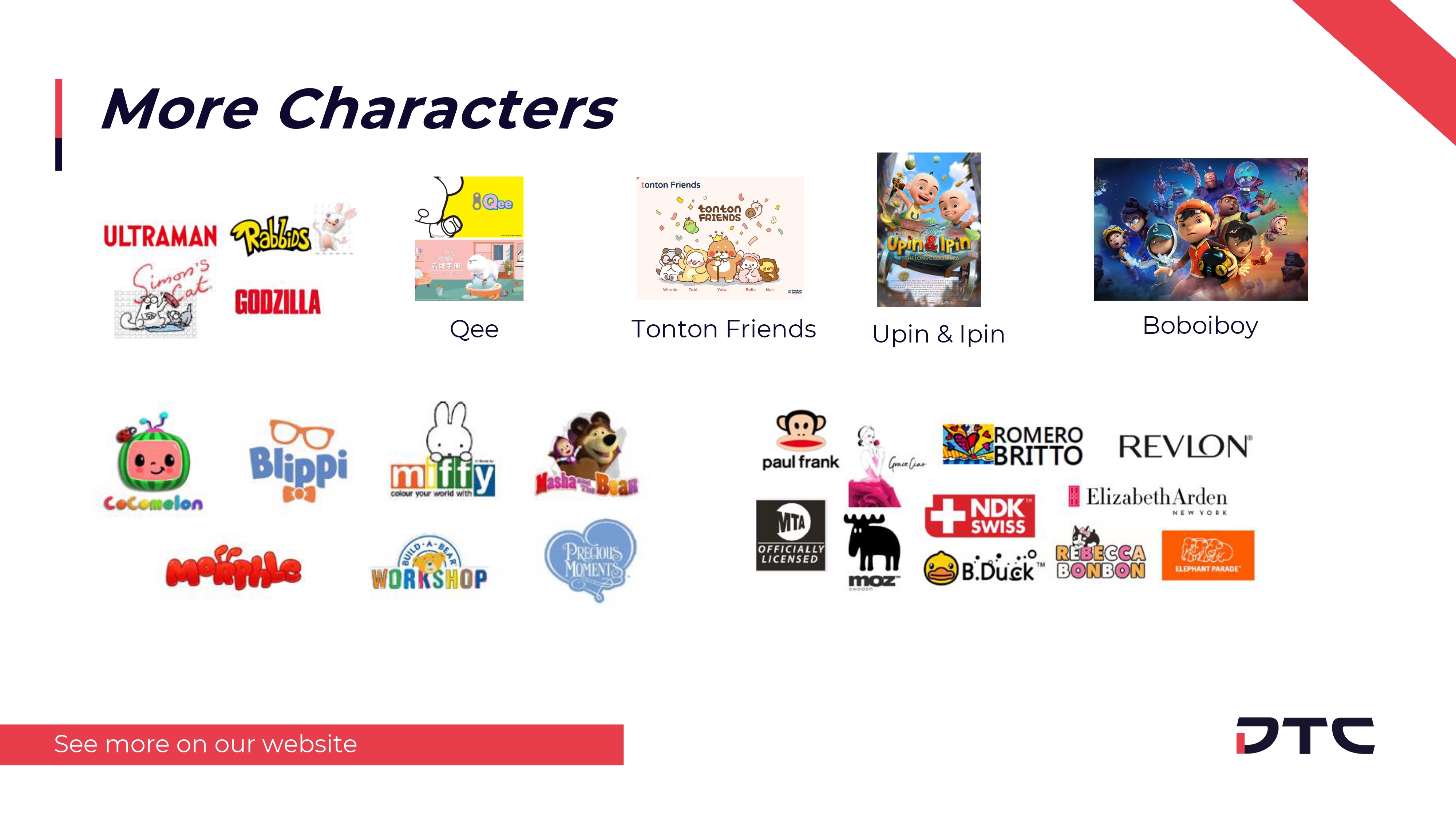 Closing Thoughts

Regardless of the fictional characters your brand goes for, at the end of the day, it's all about keeping it relevant. With every character that is 'connected' to a brand, there should be a fundamental 'message' which echoes what your brand stands for — apart from what products it offers or the market segment it belongs to.
If you discover something in this article that might pique your interest or something you wish to explore, get in touch with us for more insights into licensed merchandise to spruce your marketing efforts.
More ideas and inspirations for your winning licensed merchandise gift campaigns:
12 Amazing Licensed Characters Promotional Gift Ideas

#DYK: Fascinating fun facts about character merchandising
Latest Licensed Character Promotional Gifts for April 2022
Your Promotional Gift Represents Your Brand – Build a Brand, Not a Commodity