The food industry is a highly competitive sector, and brands are always looking for ways to create brand awareness; to differentiate themselves from competitors. It's no longer enough to offer the best quality or most-affordable price — you're entering a war of impressions and special offers, and it's crucial to stand out from the crowd. This can be as simple as offering gift with GWP gift-with-purchase promotion merchandise or freebies to consumers.
One thing that you should consider when it comes to finding good GWP gift with purchase item is how often the consumers can utilize them. You need to give a GWP that your consumer would want to have, something they need. One such item will be the Airtight Storage Containers! Every household needs airtight storage containers to organize their food properly and keep their food fresh.
Our procurement team has shortlisted some airtight containers that you can consider for your upcoming gift with purchase marketing campaigns.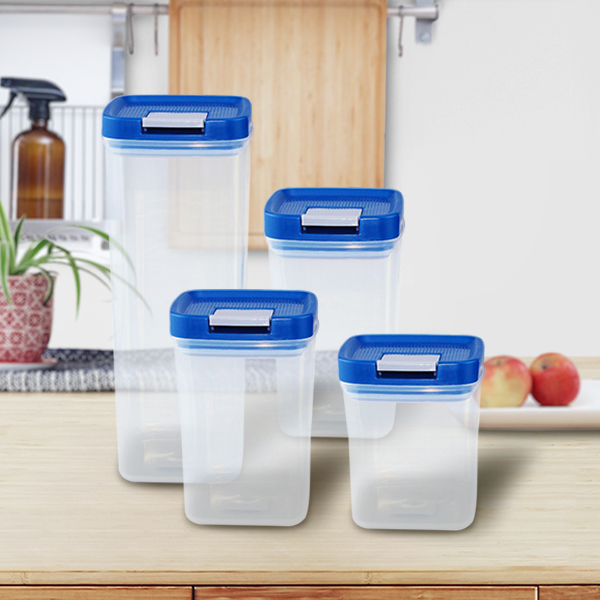 This container is airtight, shatter-resistant and stackable, making it ideal for storing dry foods such as flour, sugar, snacks, coffee, and even pet food. Various sizes are available. You can have an on pack promotion by packing your product inside the container.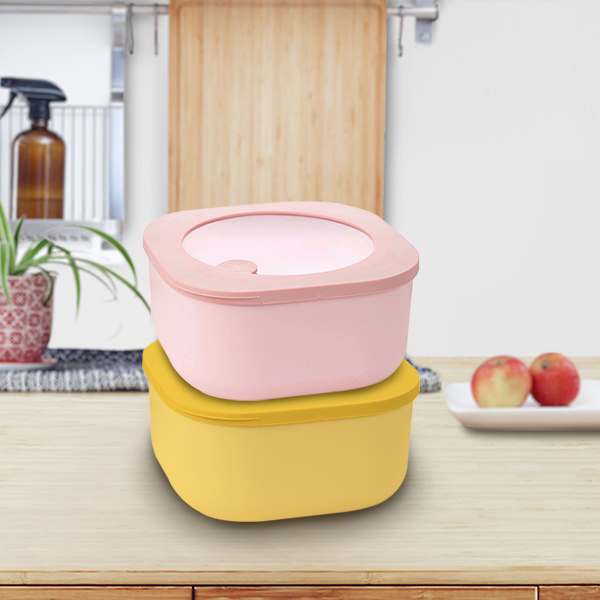 Brightly coloured storage container that can double up as lunch box or snack box for office and school use. When it is used as a packaging for the promotional products (on-pack promotion), the colour will stand out from the shelves, a great way to catch shoppers' attention.
Customers will be attracted to the ease of opening and closing for these airtight storage containers.  You can customise the lid colour to your desired pantone colour. For example, the lid can be customise into red or green to be used as a freebie for Christmas marketing promotion. A good example of how to customise existing available merchandise to create a giveaway for the holiday season.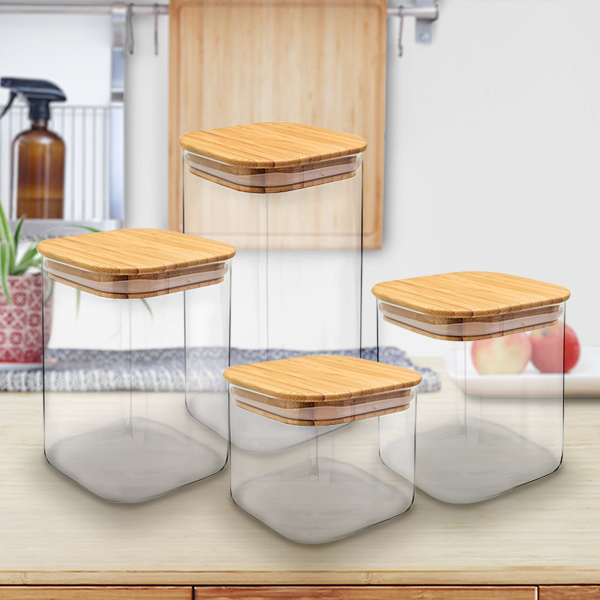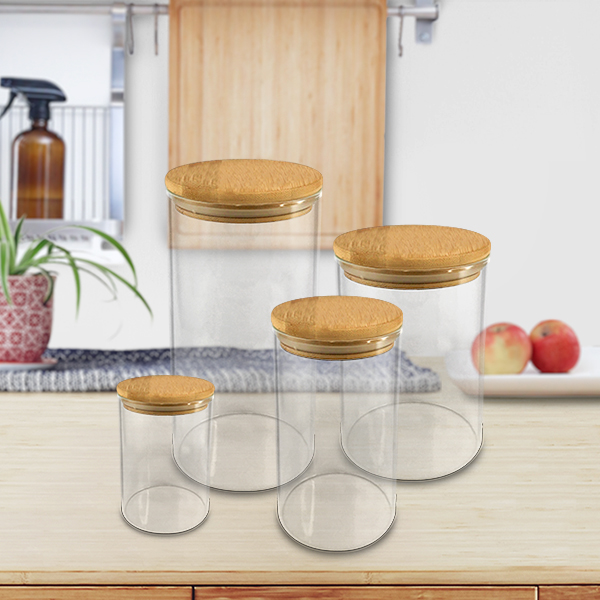 These jars are made of food-grade glass that is resistant to chemicals and extreme temperatures. The use of bamboo lid adds an element of sustainability and exclusivity that customers will appreciate.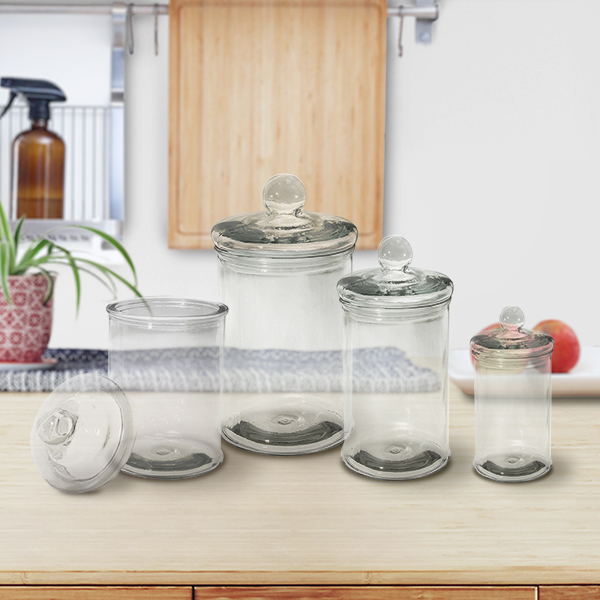 Elegant style and extra sturdy, heavy-duty construction with an ultra-airtight lid that keeps snacks fresher longer.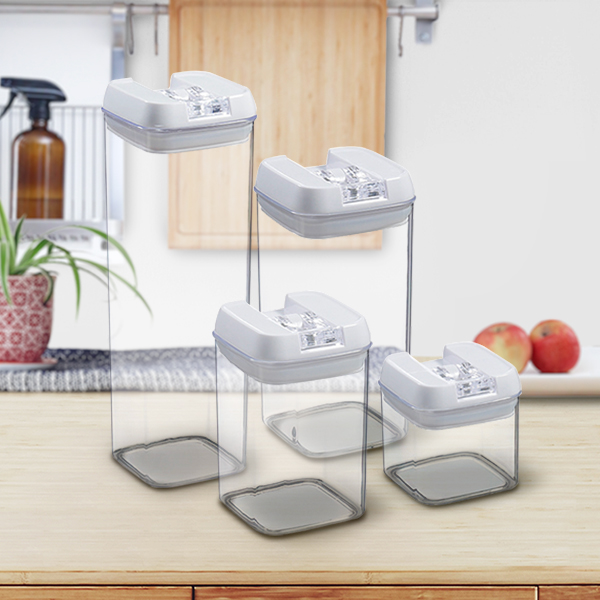 The perfect storage jar to use at home for spices, herbs and everything else. The clip on the lid makes it more air tight. Other sizes are available.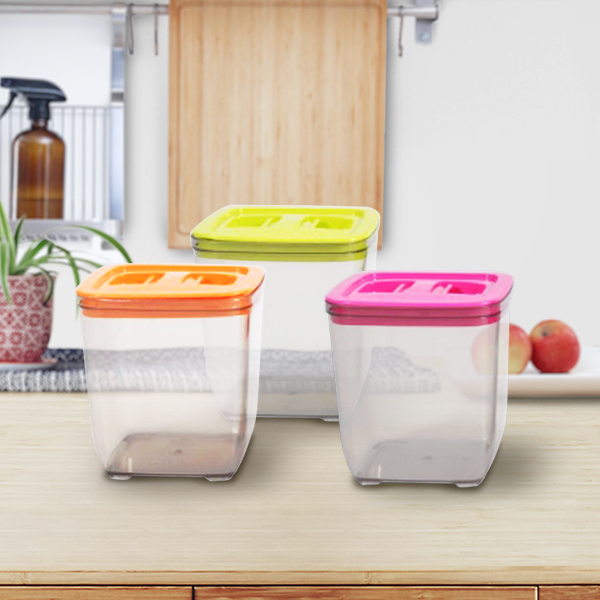 This colourful container is so pretty that they can even be used as a display item in the kitchen cabinet. Great for storing in the refrigerator, freezer, cabinet, or closet.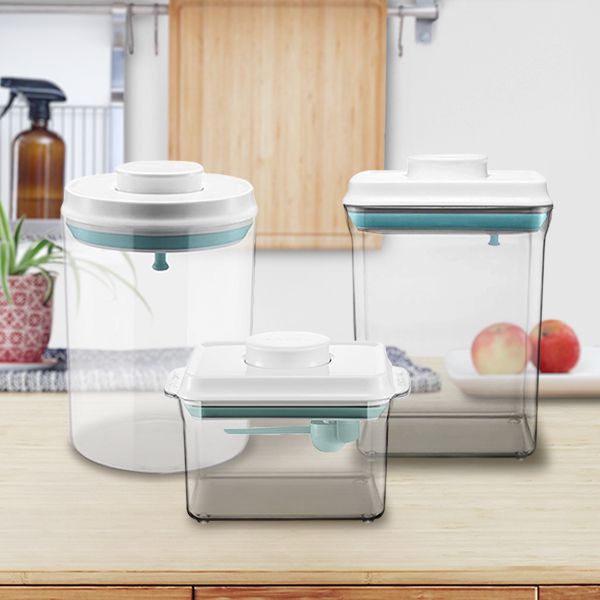 It has a pop-up button that serves as a handle to lift the lid.  It has a modular stacking system for easy storage, as well as being shaped with corners to maximize space-efficiency. The container's corners are also mildly rounded for easier pouring, though. Comes in square or cylinder shaped, and are available in different sizes.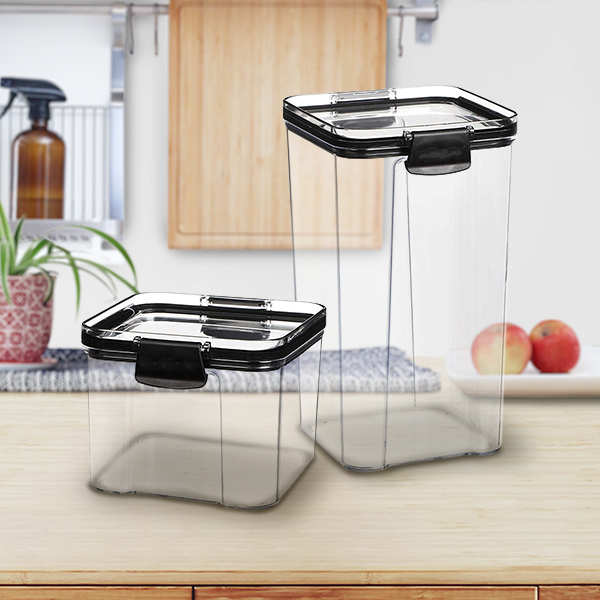 This Airtight Food Storage Container is 100% airtight and leak-proof. With a modular design, this container stack perfectly on top of one another to save space within your pantry. Comes in various sizes.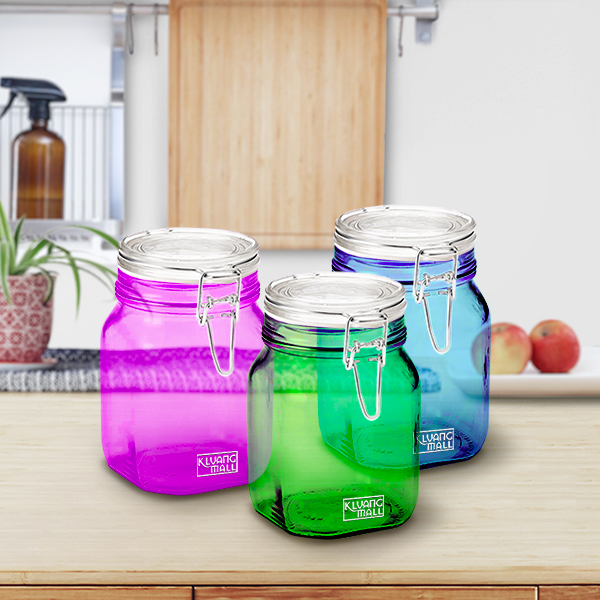 Each jar is equipped with a hinged top that forms an airtight seal, allowing the contents to remain fresher for extended periods of time while in storage, as well as preserving the aroma, flavor, and freshness of the food inside. You can create a series of 3 different colours for your promotion, making them into collectibles. Collectible gifts like these will entice customers to make more purchases before they checkout their orders.
Key Takeaway:

Simple yet practical and customizable, branded food containers are among the best promotional products there is. They are ideal marketing gift for cereal, cookies, milk, as well as kiddie brands. You can also bundle these storage containers with glass bottles, tumblers, tote bags etc to create highly sought after redemption gifts for your advertising purchase promotions.
They can be used as on pack gift or gift with purchase; an effective way to boost sales, reinforce customer loyalty and even delight loyal customers who have been purchasing your products all along.
Gift with purchase or GWP is one of the rare methods that can increase customer awareness, as well as conversion rate for your target customers who are planning to buy a particular product. It is an attractive pricing method specially when it's combined social media promotion and smartly designed promotional items such as mobile phone holders, T-shirts, wet bags etc., which have helped brands get their products read more by their audience in social media networks like Facebook.
How can DTC World Help You?
After viewing the storage containers above, have you made the decision to pursue a free gift with purchase promotion using these amazing containers? Or thinking to embark on a gwp promotion, giving gifts that are different from what you've done in previous years?
You've come to the right place! DTC World has extensive experience in the design, sourcing, and production (and not forgetting the logistics shipping) of one-of-a-kind promotional products.
We have a talented in-house product development team that works hard to bring the most innovative concepts to market. We can help you design, obtain, and develop the appropriate free gift with the purchase of advertising materials for your brand.
Please contact us for more information. Send us a message right away if you have any questions!
You may be interested in the Blogs below:
Cork-Based Merchandise Gift - The Perfect Balance Between Practicality and Sustainability
Latest Gift with Purchase GWP Promotions in Singapore for April 2022
Top Promotional Product Trends in 2022 for your Brand Marketing
View our Showcase projects:
Lux Luminique Disney Princess Tote Bag