Just when what appears like the Infinity Saga has reached its crescendo in 2019, with Avengers: End Game, Marvel actually launched a universe of placement opportunities — lining up a series of silver screen films to TV series on streaming platforms, for the MCU. After the Covid era, Shang-Chi and Dr. Strange hit the cinemas, as part of the highly-anticipated Phase 4 of the MCU. Marvel's success with its strategic 'universe building' approach continues to keep fans worldwide following closely any new release. This month, it's all about Thor.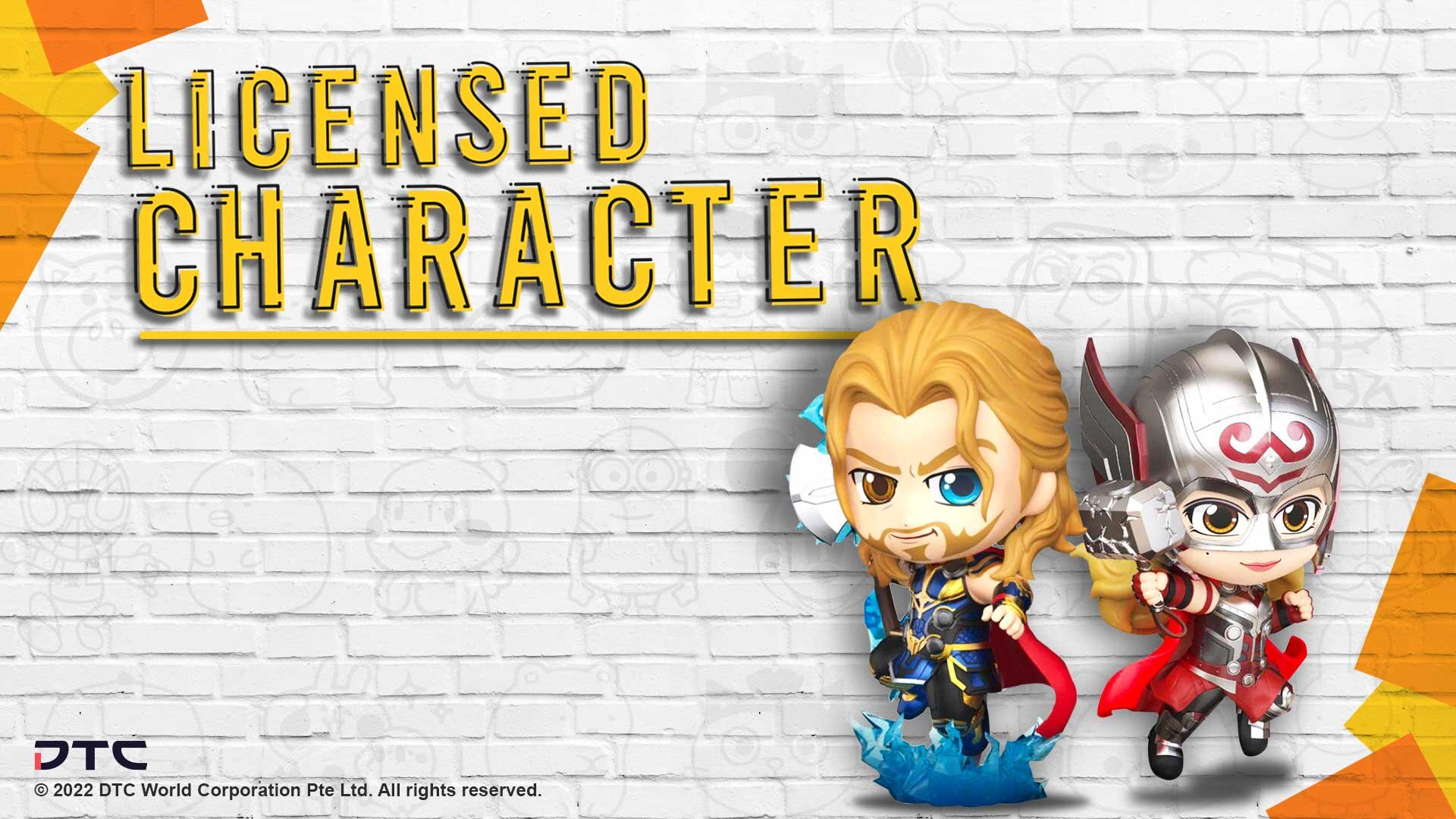 Figurine image source: Hot Toys Limited (Cover image design illustration by DTC World.)

The global market for licensed merchandise — amid the pandemic — estimated at US$291.4 billion, in the year 2020, is projected to reach the size of US$338.7 billion by 2027. This goes on to show the impact of incorporating licensed characters in your marketing campaigns to widen your customer base — and ultimately, boost more sales.
In welcoming the arrival of our beloved Asgardian superhero in Singapore — let us review some of the exciting and marvel-ous Thor-inspired promotional gift ideas and premium merchandise in the market.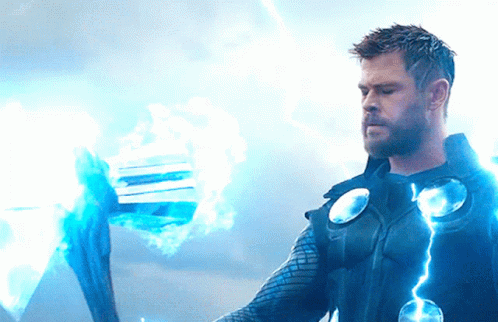 Bring the thunder
It goes without saying, your customers drive your business — which is why it is so important to note how they interact with your brand. In today's world, companies are fast in recognising the importance of delivering an experience that makes them 'stand out' from their competition. Anything from customer service, product quality, all the way to how the customers feel about the companies they do business with — customer experience tops the list of deciding factors whether or not to stick with the brand.


More than just a buzzword, a good customer experience forms the foundation for your business. Rightfully so. In the past, businesses were geared towards an 'inside-out' approach — ie. basing decisions on what was good for the business, and not their customers. However, the table has clearly turned, over the years. To come up top of the game, winning companies today adopt the 'outside-in' concept. In other words, they incorporate (or are affected by) the needs and expectations of their customers. (According to research conducted by PWC, about 86% of buyers are willing to pay for a great customer experience.)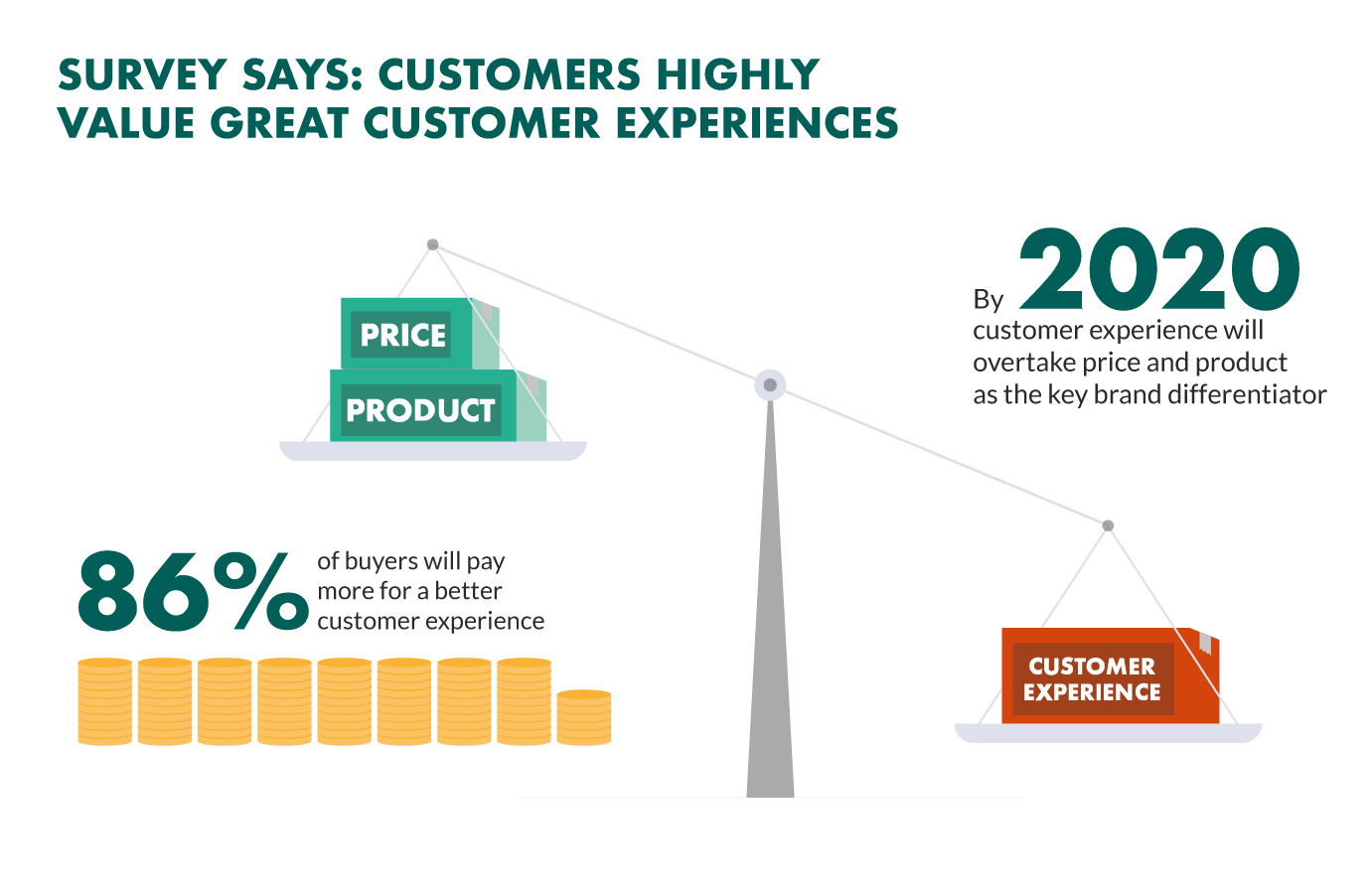 By 2020, customer experience will overtake price and product as the key brand differentiator.


Image credit: SuperOffice
Maintaining a good customer base is one of the fundamental keys to success, regardless of which business or industry you are in. Keeping that in mind, one should also know that it is not something achievable overnight for us to establish brand loyalty among our existing customers and clients. Often enough, delivering a good customer experience plays a vital role — and it does go a long way.

A good customer experience means your customers could relate positively to their retail experience the moment they walk into your door. It excites them to know they will come across amazing offers and products, or promotional campaigns with limited-time-only gifts to redeem. The idea of these items won't be around for long prompts urgency in shoppers to convert on the spot.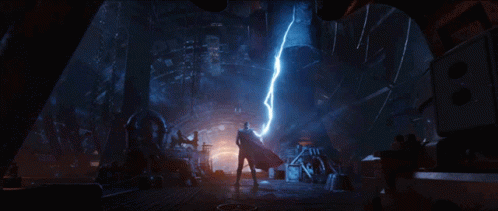 "That's the sound of lightning." – Thor
The superpower of branding and marketing strategies
With the reopening of borders and travel restrictions lifted, many people are already planning holidays after two years of stringent border control. Offering a travel-themed gift item to your customers would be a brilliant idea to complement your marketing campaigns. For a thought, you could roll out a limited-time-only giveaway campaign, which may include a suitcase or luggage along with exclusive Thor (or any superhero) merchandise in the giveaway — like the ones by Shaw Theatre and Petron, respectively. (We believe your customers would be thinking of you while checking in their luggage at the airport.)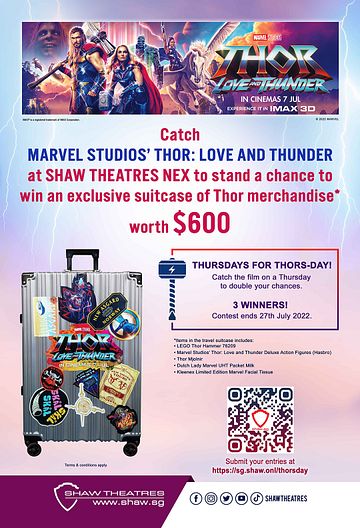 Attention-grabbing one-of-a-kind premium promotional gifts.

Image credit: Shaw Theatre, Singapore




A limited edition Thor-themed travel luggage and T-shirt.

Image credit: Petron, Malaysia/Facebook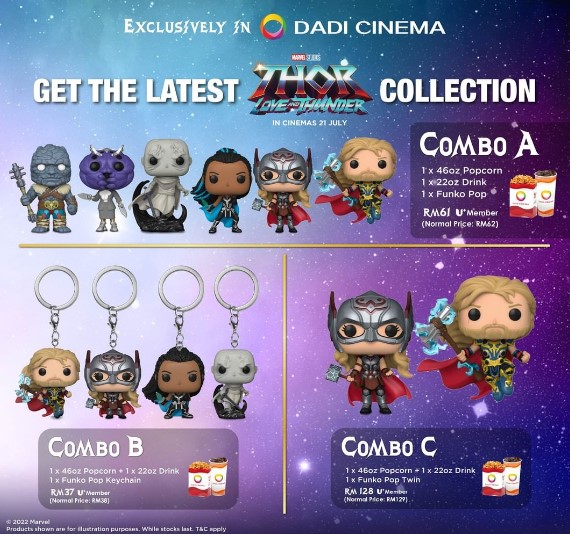 Exclusive gift with purchase collectables featuring Marvel superheroes keychains, in conjunction with the latest Thor movie.

Image credit: Dadi Cinema, Malaysia/Instagram

Avengers collectables featuring unique tumblers, T-shirts and keychains.


Image credit: GSC, Malaysia/Instagram





Character-inspired tumblers as one of the hot favourites when it comes to gift ideas for marketing campaigns.

Image credit: Golden Village, Singapore/Facebook



With the competitive market out there, many marketers are looking for ideas to create a buzz marketing campaign — to enhance the promotion of a new product, subsequently levelling up its brand awareness and recognition. All too often, a lot of energy and focus goes into the run-up of the launch; somehow, not nearly as much post-launch. A good (and sustainable) marketing approach will be able to shift priorities, even after the launch has hit, but continues to ensure impactful "follow-through" buzz thereafter.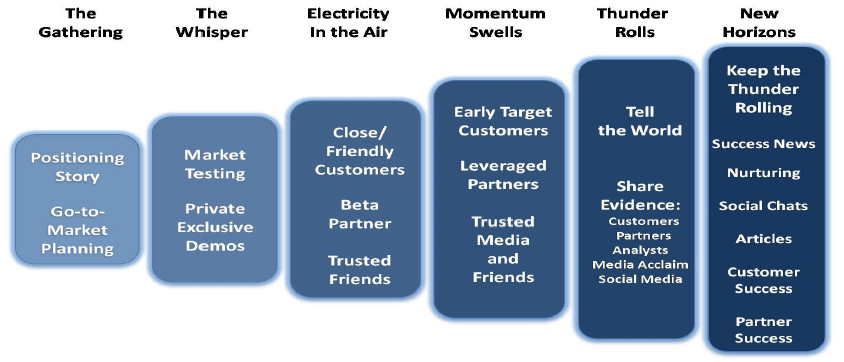 An illustration depicting the various phases involved in a rolling thunder timeline.

Image credit: Rebel Brown, "Rolling Thunder: Powering Momentous Market Launches"
The post-launch momentum, also known as "rolling thunder" zooms into the strategy of 'selecting' the core assets of what you have established (created) for the launch — and then 'chop' them up, and use them in many ways. The whole idea is to 'reuse' the content in a fresh, improved (repackaged) manner (presentation) over and over again — to hit your launch goals. Remember, the objective is to prolong the 'thunderous buzz' of your launch, for as long as it takes.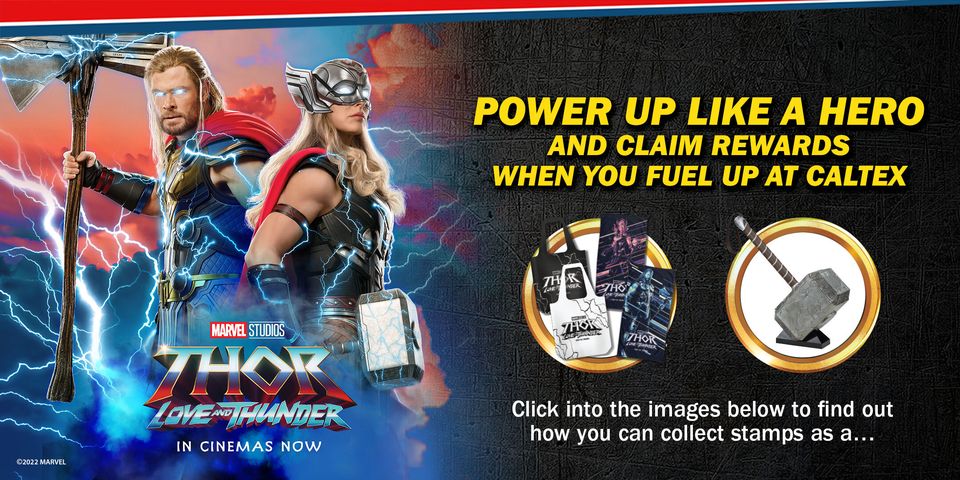 Having the Mjolnir on the display cabinet would surely excite Marvel fans and collectors alike.


Image credit: Caltex, Singapore/Facebook


After the love and thunder are gone: Xbox with its exclusive Mjolnir-themed Series X for the latest sweepstake campaign.

Image credit: Xbox, US/Twitter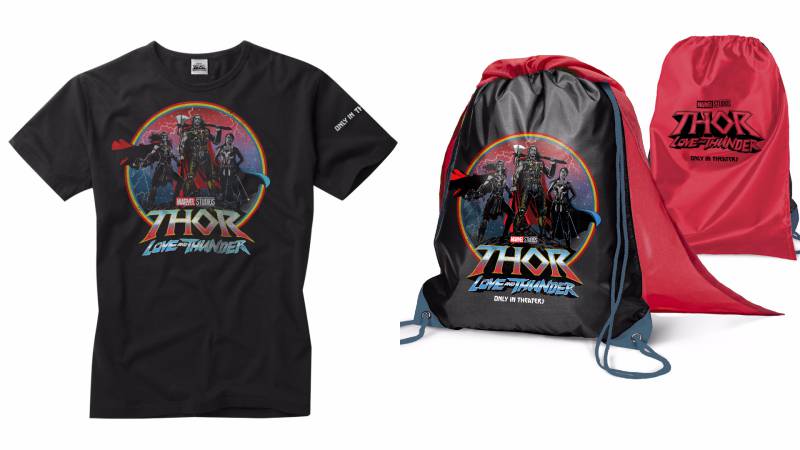 Exclusive T-shirts and drawstring bags are one of the popular gift with purchase giveaway ideas for any campaign or merchandise swag.


Image credit: Globe/Philippines

Face masks featuring unique character-themed designs are very popular, too.
Image credit: Neutrovis/Petron/SG, Instagram
Keeping the hype: Marvel springs into action for brands

Give customers a great experience, and they will come back for more — they'll buy more, stay more loyal in the longer run, and share their experience with their family and friends. Experience is everything. And so is generating the hype around your marketing campaigns.

There are plenty of methods to implement your rolling thunder. It could be an educational campaign to educate your customers about your product. As much as this works in building brand presence, inserting a giveaway swag along with the rollout has also been proven to be effective in engaging your customers. Whether it's premium merchandise or a day-to-day gift with purchase item — e.g. a tote bag, tumbler or a keychain — who doesn't like free stuff? We suppose no one would say no to attractive, practical, branded unique gifts, right? By offering incentives — in the form of gift with purchase merchandise — is a simple, yet, equally impactful, method to boost brand loyalty and relationships.
Exclusive miniature figurines for collectables as part of limited-time-only campaigns to create more buzz.

Image credit: McDonald's/US
Exclusive figurines for collectables for the fans.

Image credit: Hasbro/US, Facebook
The key to winning the heart and mind of your customers is in differentiating yourself from your competitors. The same applies to the types of gift you choose to delight your customers. The more personalised the gift is, the more exclusive it gets, the stronger the brand loyalty. In DTC World, we are dedicated to thinking in the best interest of your brand and business — that's why we made it our mission to find the best suited gift ideas to complement your marketing campaigns.
Beverage brands incorporating designs of famous superhero characters on tumblers.

Image credit: G Fuel/US

Jewellery charm: Experience a universe of iconic characters through the collaboration between Pandora x Marvel.
Image credit: Pandora, Malaysia
Are you ready to launch your licensed character for your next campaign? With our extensive experience in promotional merchandise, we believe we can assist you from licensor research, design conceptualisation, sourcing, production to delivery — for your licensed character fulfilment. Whether it's gift with purchase ideas, or licensed merchandise, or unique premium gift designs with highly customised elements, speak to us — and let us walk you through the various licensing character options.
For more inspirations on promotional gifts that exude a premium touch to impress your clients, you can always find them on our blog.
Key Takeaway
To stay fresh and on top of mind for your customers, it is important to offer them quality promotional items. There is a constant need to inject more creativity, uniqueness and exclusivity in the choice of promotional gift ideas we present to our customers. And, let's not forget about practicality and durability. Of course, Marvel has poured in a lot of money in promoting a movie. While not every brand can manage to allocate such an extravagant budget to marketing, we hope that the lessons outlined in this article can be replicated on different scales, depending on your budget and resources.

In addition, if you could insert the eco-friendly message, we believe this will make your whole marketing campaign more meaningful and successful, in the long run. Create a better world with better brand messaging — and enjoy more sales in the process. Worth the effort, wouldn't you agree?
The good news is, we can take care of that piece for you. Start your journey with us today in exploring our approaches and capabilities in helping your marketing efforts to garner better outreach to your customers.