Giving Red Packets is a must in Chinese tradition during Lunar New Year, hence we usually see many banks, retail shops, and brands giving out Red Packets as Corporate Gift or Gift with Purchase.
Are you also thinking of gifting Red Packets but troubled over how to make your brand stand out amongst the crowd?
If you are getting ready to create a unique, "talk of the town" worthy red packet design for the 2022 Lunar New Year celebration, this is the right article for you!
With the help of DTC's in-house design and procurement team, we have compiled some of the most useful tips to elevate your red packet design.
Utilizing the Right Printing Techniques for Special Effects
Here is a simple description of 6 of the most popular effects we offer:
1) Foil Stamping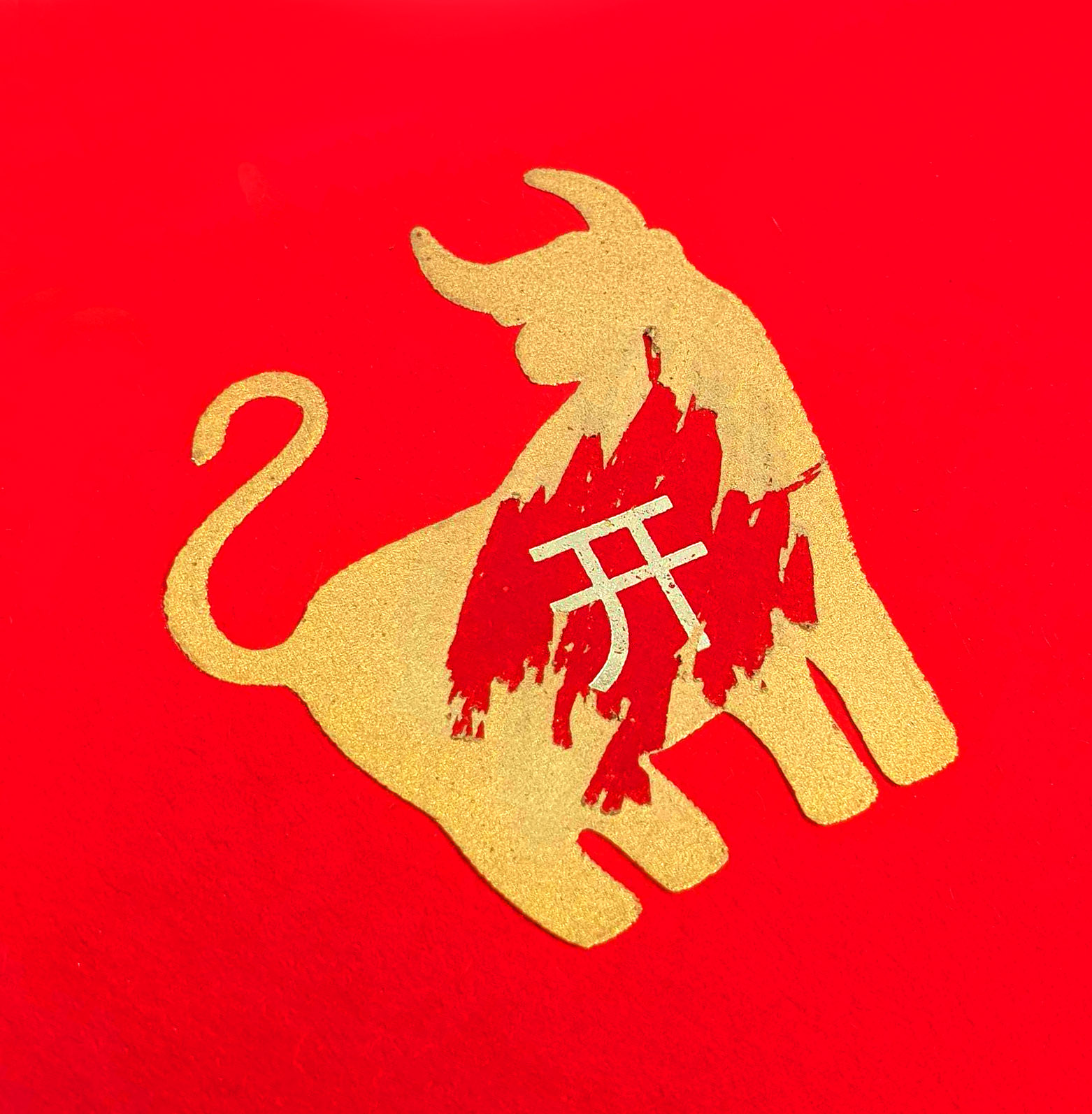 Foil stamping is one of our most popular printing techniques. It is a special printing technique that utilizes heat, pressure, a metal mould, and foil that transfers a design or text onto the red packet.
Common colours used for red packets are gold, silver or red matte or glossy foil. Foil stamp can be easily combined with debossing, embossing or offset printing to create a high-end elegant look. Foil colors can also be layered to create a brilliant collaged look. You can also use foil stamping to create a sense of excitement and suspension – scratch and win. But instead of scratch and win, you can have a hidden message underneath the scratchable foil. One has to scratch the foil in order to see the hidden message.
2) Spot UV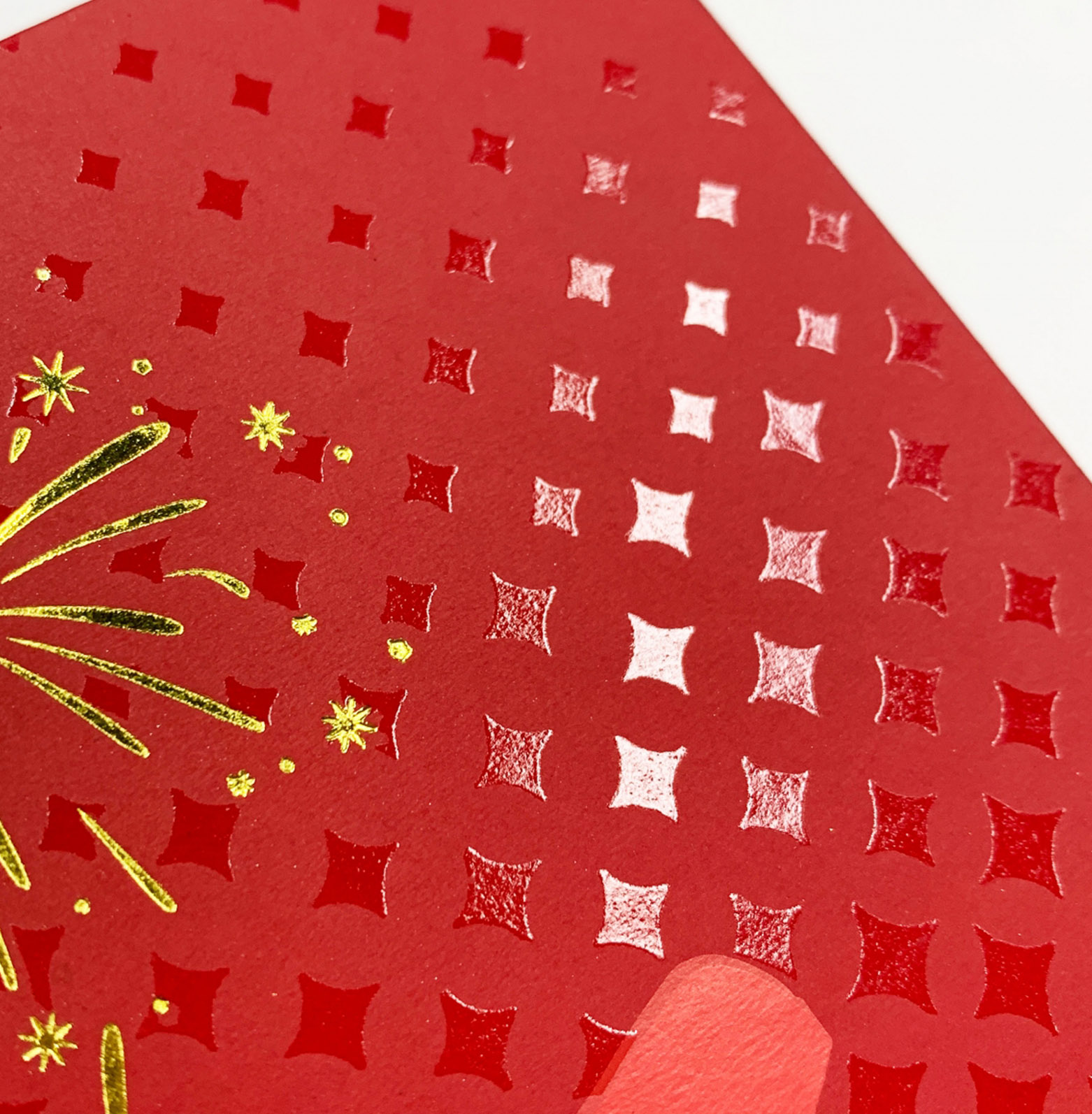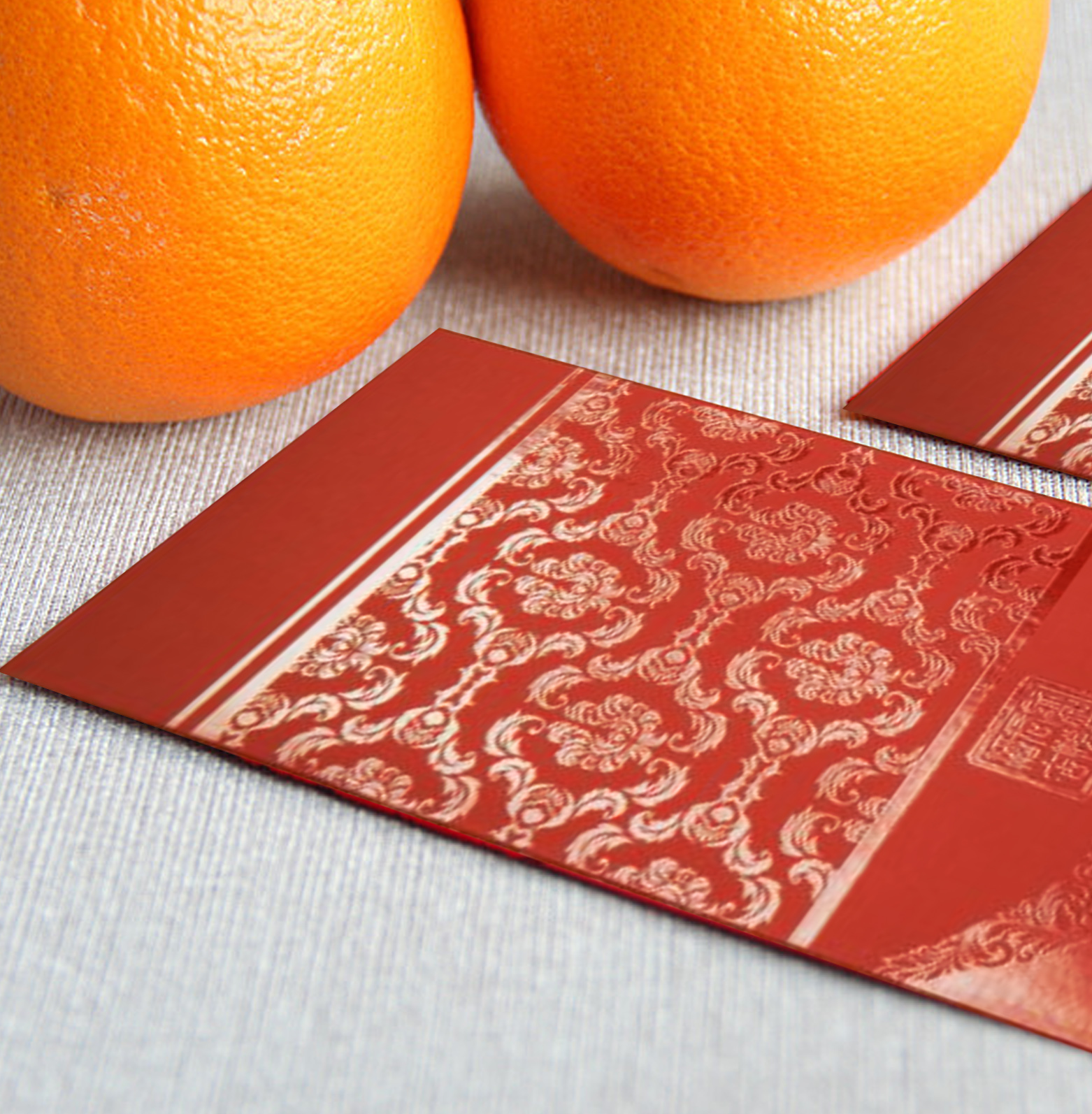 Spot UV is basically a clear, shiny coating applied to specific areas of artwork to create an eye-catching contrast. Used for emphasising certain designs or to incorporate subtle graphic elements in red packet design.
3) Embossing/ Debossing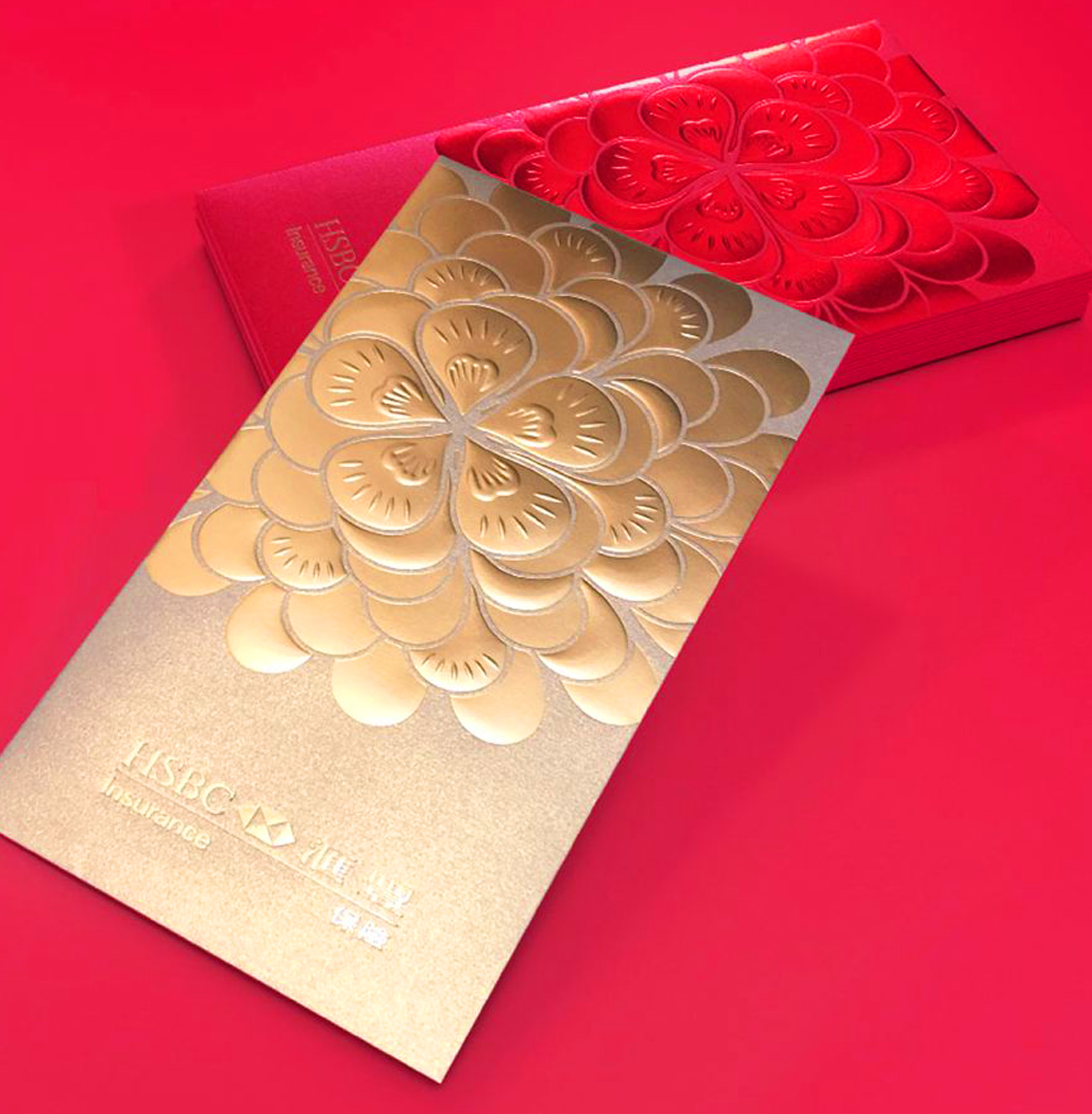 Embossing is a process which creates raised images while debossing created sunken images. Use these methods to make eye-catching 3-D images to place emphasis on certain parts of the design. This is commonly used to create a luxurious effect.
4) Laser Cut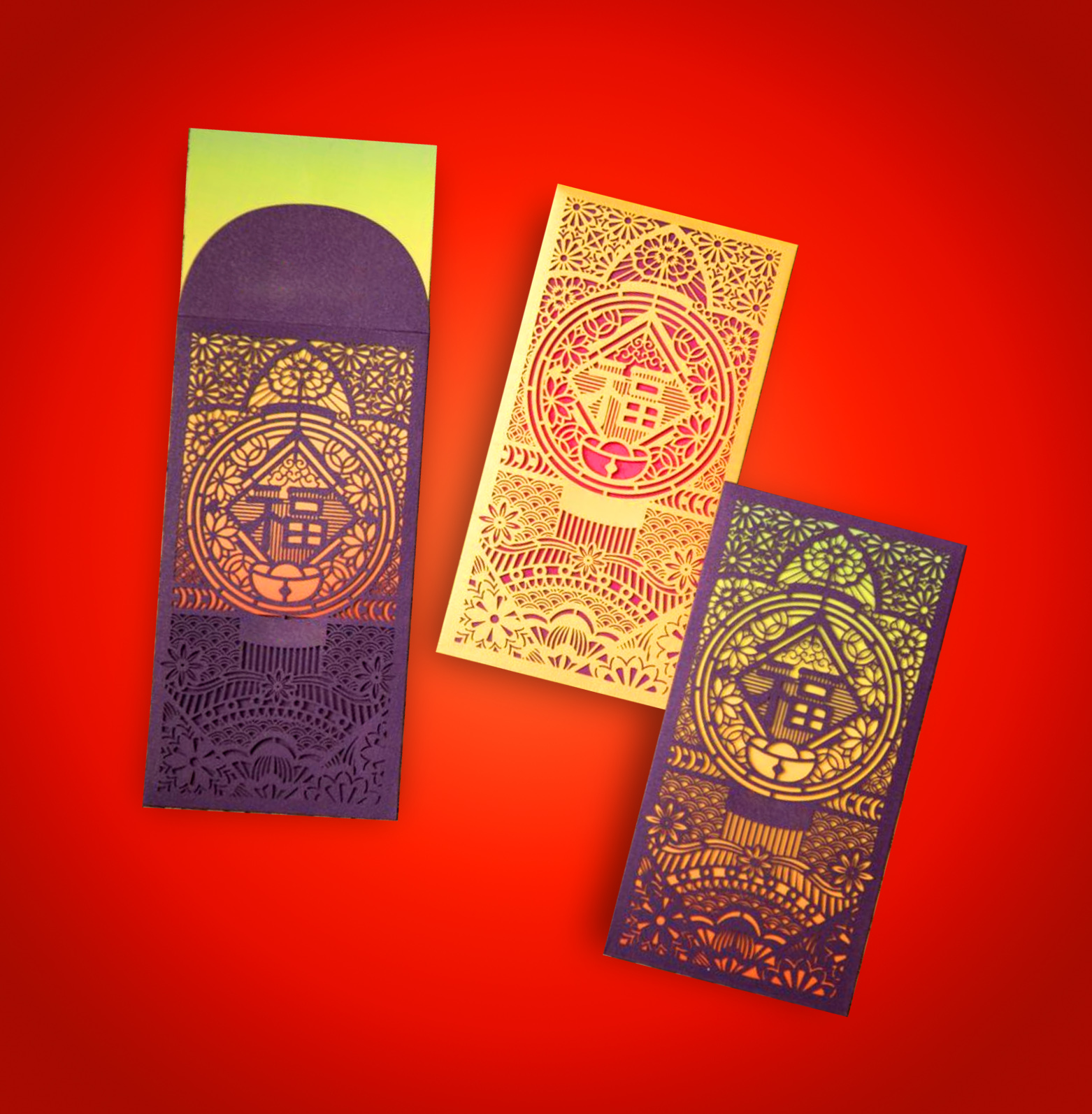 Laser Cut is a technique by which a specific pattern is cut into the red packets. This is accomplished with a laser which is programmed to cut your desired pattern into the paper. When combined with additional layers of paper, laser cut allows your red packets to have very elaborate designs - usually also for more premium red packet design. Contrasting colours, varying textures and multi-layered designs are all possible with this innovative technique.
5) Embroidery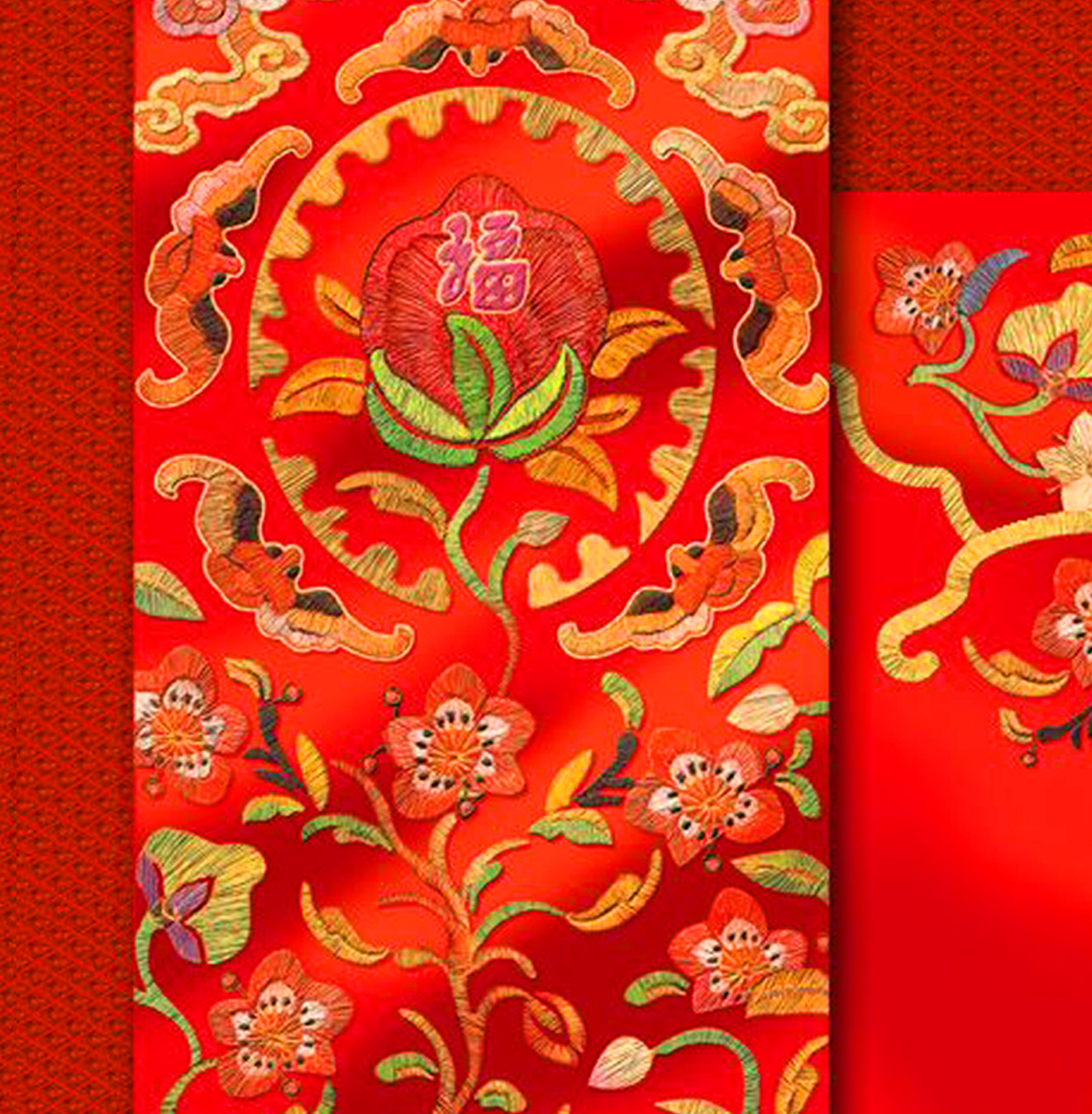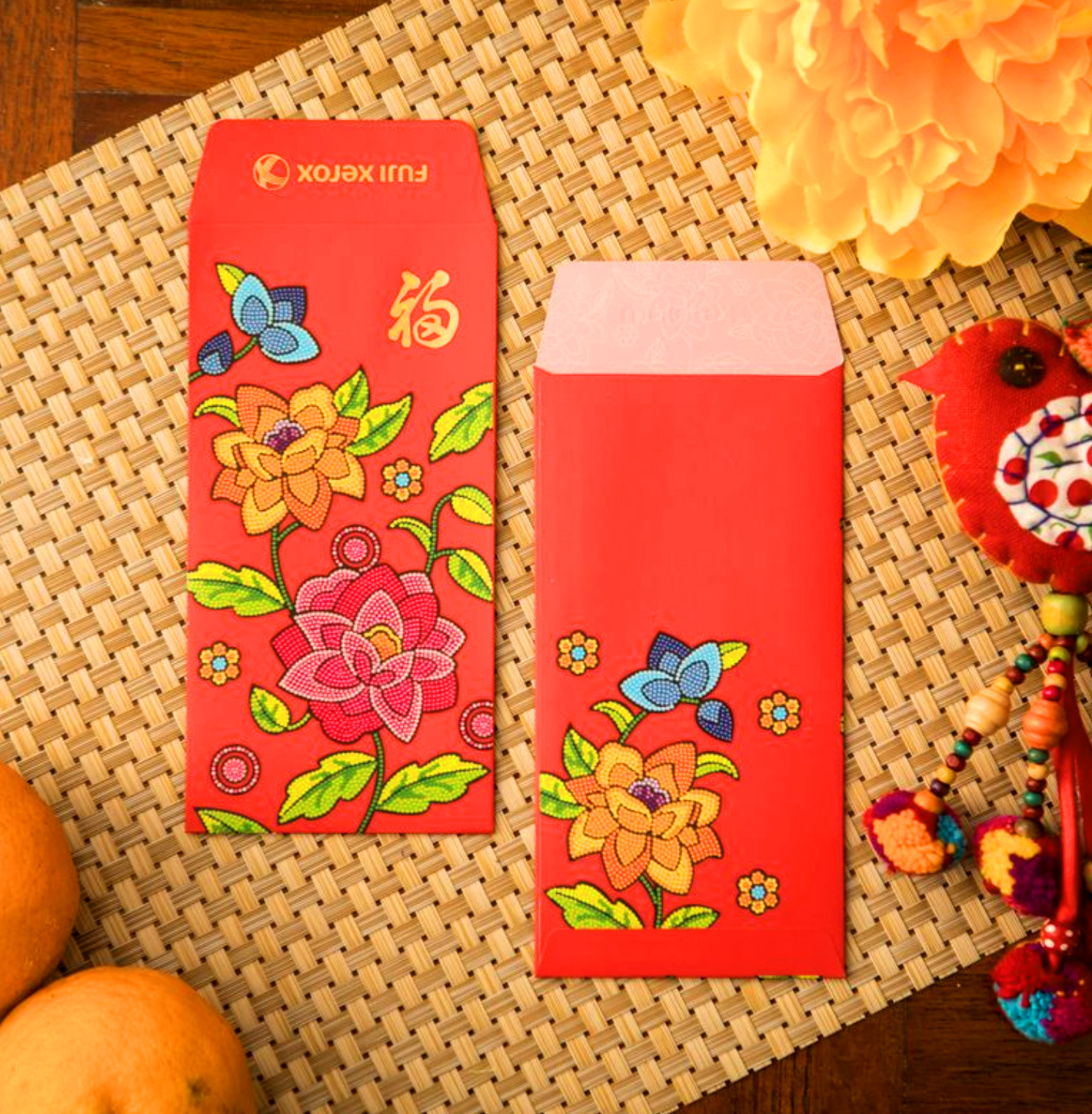 Embroidery is the art of working raised and ornamental designs in threads of silk, cotton, gold, silver, or other material, upon any woven fabric, leather, paper, etc., with a needle. It is used to create the expensive visual and tactile finish.
6) Flocking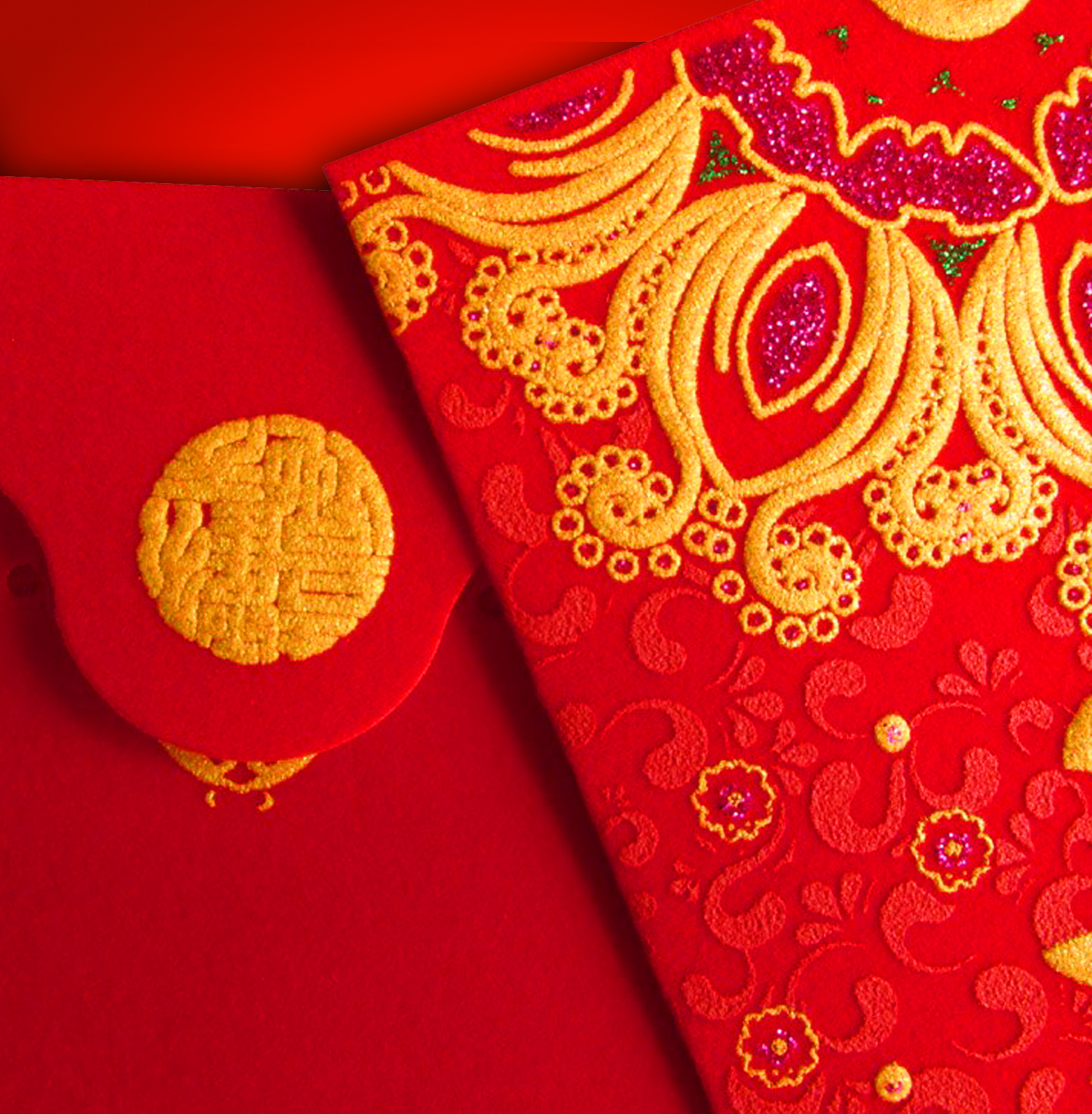 Flocking is a printing process in which short fibers of rayon, cotton, wool, or another natural or synthetic material are applied to an adhesive-coated surface. This adds a velvet or suede-like texture to the surface. Since the fibers can be dyed, flocking can also add colour to a printed area.
Complete with A Perfect Packaging Presentation
The importance of product packaging is multifaceted and can go a long way in securing a good first impression and lasting brand loyalty. This is why many companies have chosen to complete their red packet set with special packaging designs - designing and creating more innovative packaging to give their clients the "wow factor".
Here are some of the more common packaging and presentation sets our in-house expert team have complied:
a) OPP Pack (Standard)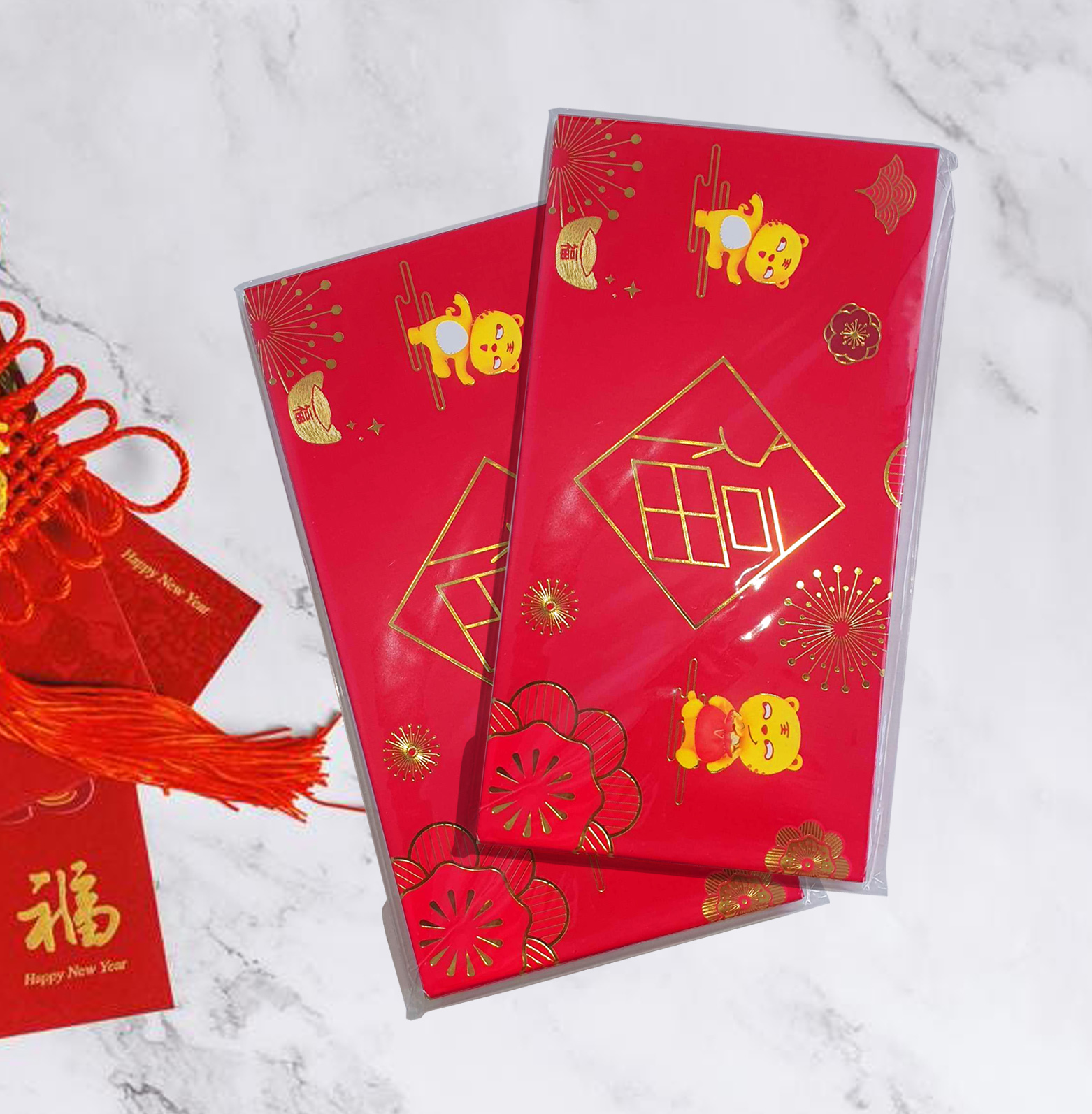 Without any additional packaging, all our red packets come in standard OPP plastic packs so you can give them out in sets of five, eight or ten. Good for on-pack promotion and retail giveaways.
b) Organza Pouch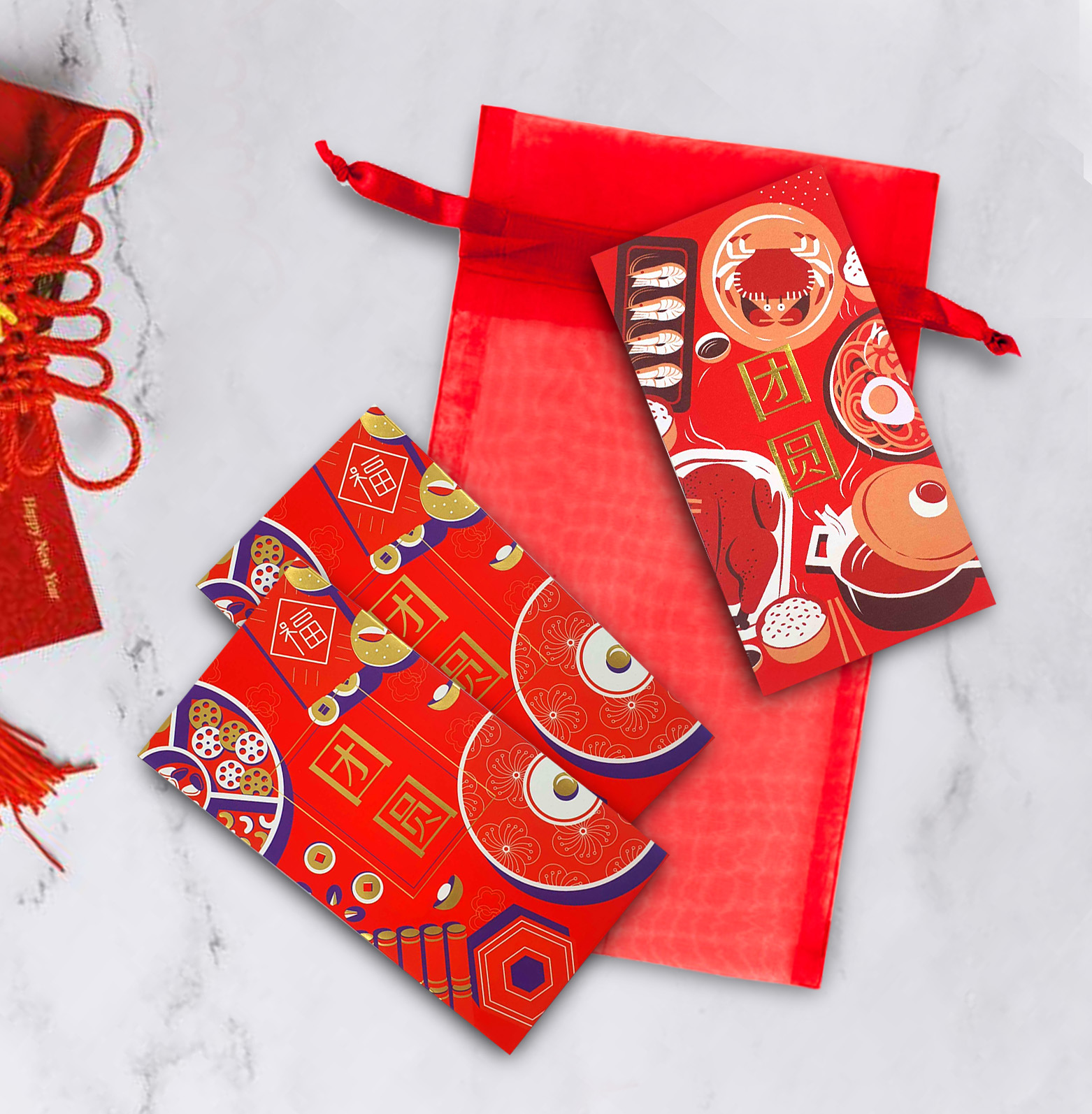 Want something different at low cost? Organza pouch packaging will fit the bill. Good for on-pack promotion and retail giveaways. One can use the organza pouch for other purposes after Lunar New Year.
c) Envelope Packaging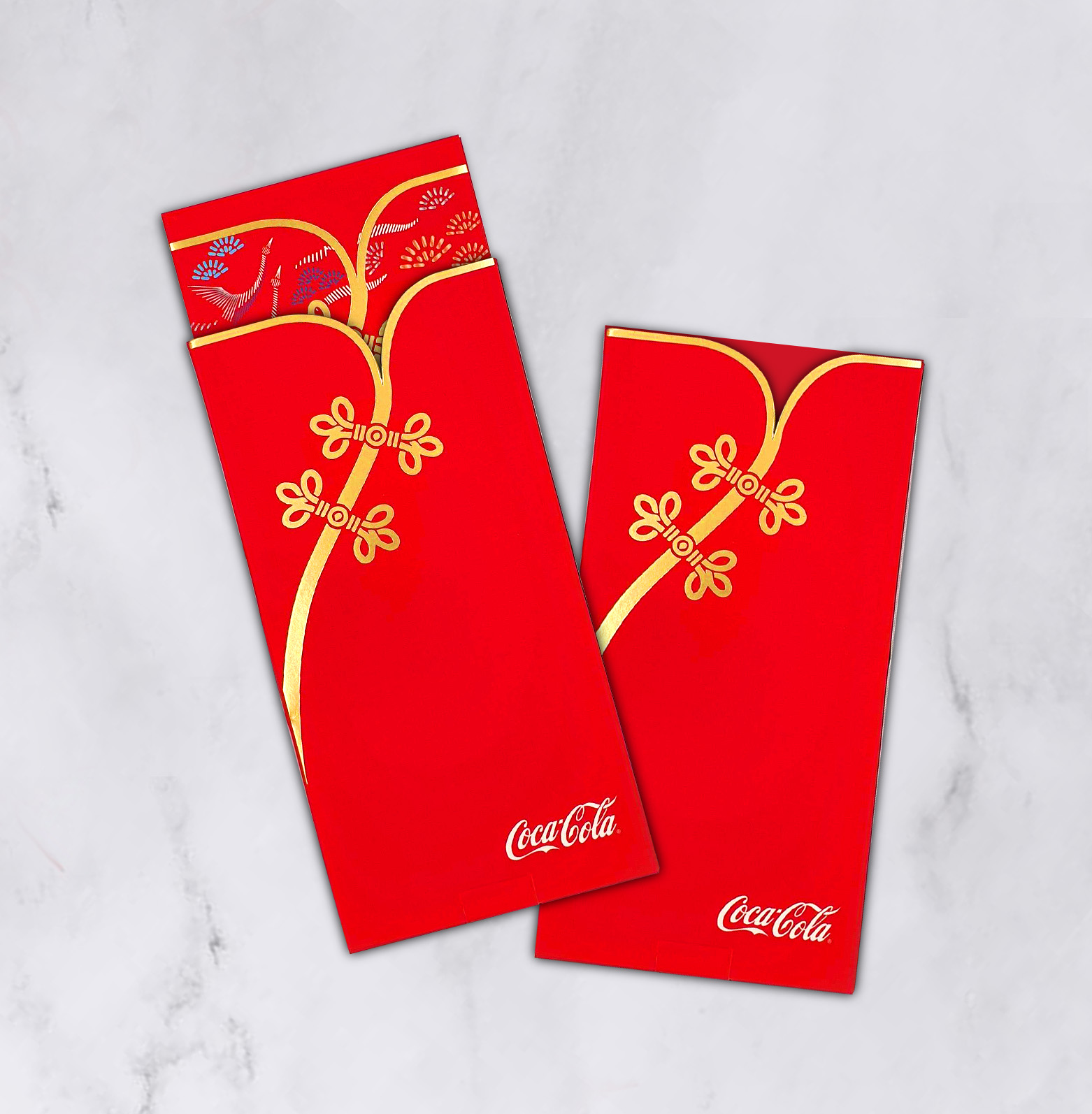 It is a bigger version of the red packets that can fit multiple red packets inside. This packaging style allows you to choose from a wide range of printing techniques and designs to complete the red packet designs.
d) No frills Box Packaging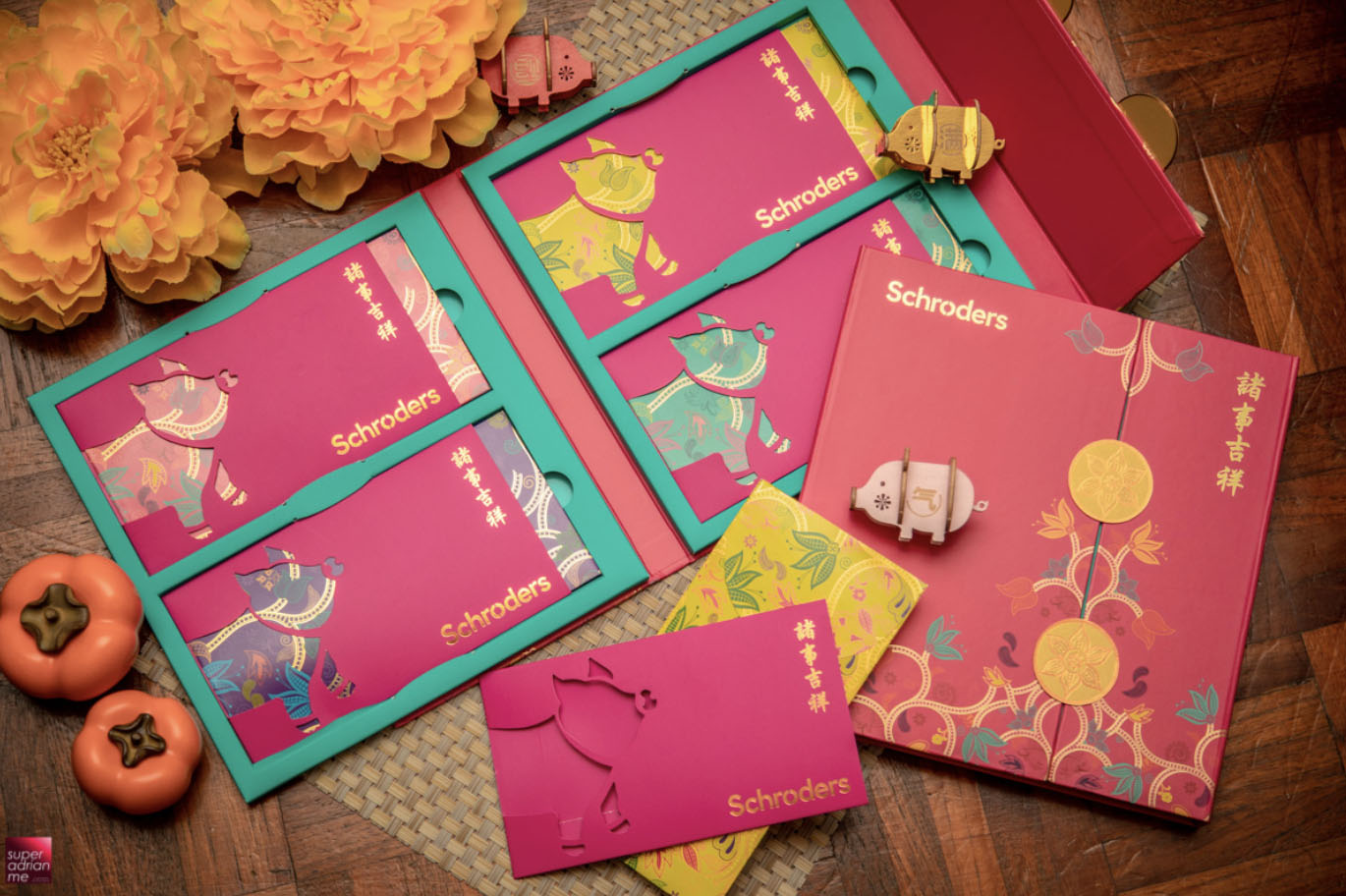 Image credit: SUPERADRAINME.COM
A standard box packaging that opens up on all four sides to unveil the red packet set within. With more than one visible printable surface, you can use this opportunity for marketing messages or surprising design elements on the inner side of the box packaging.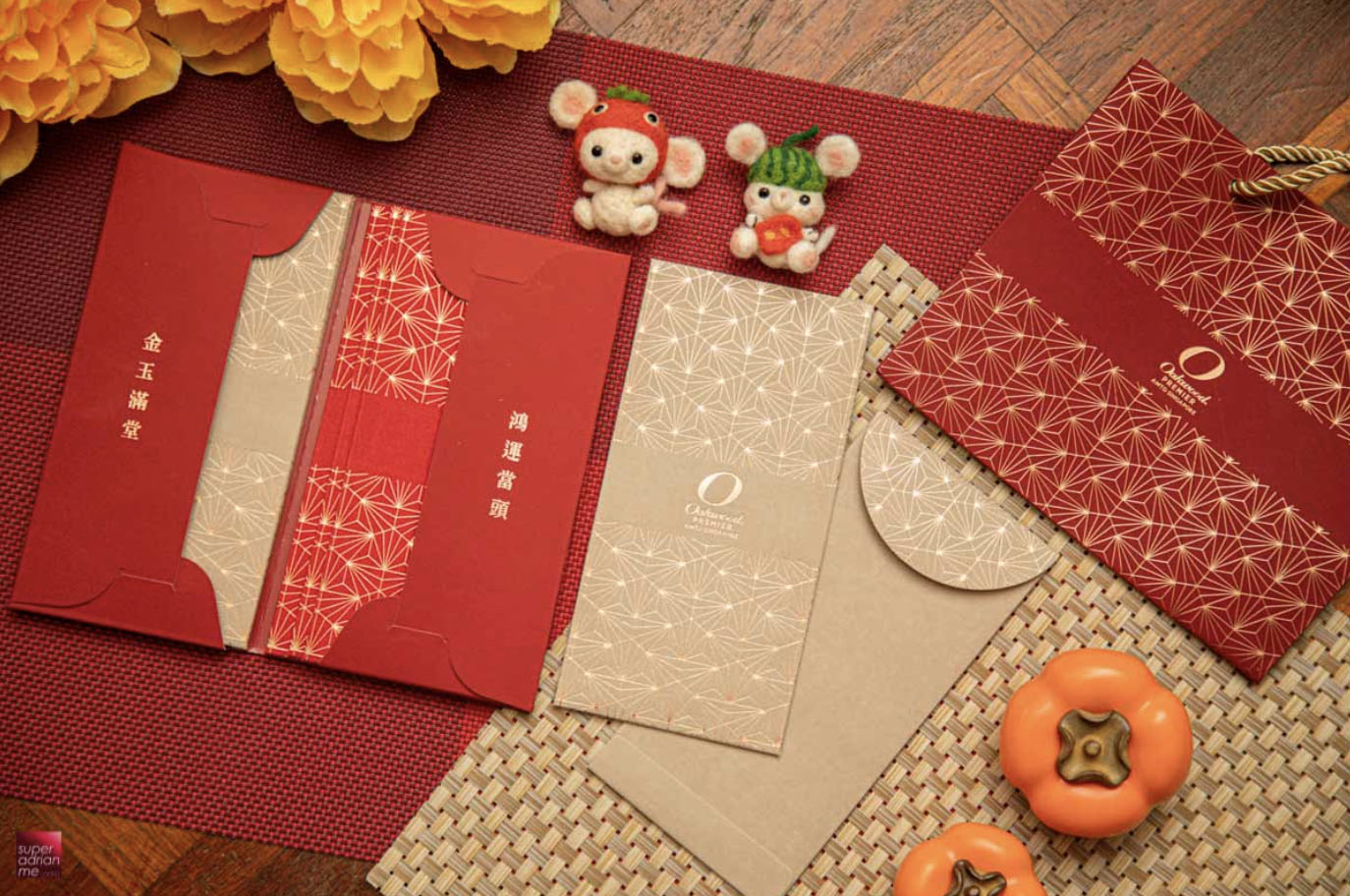 Image credit: SUPERADRAINME.COM

It comes with two slots - one on each side. You can either put multiple customised red packets on both sides or red packets on 1 side with a marketing brochure on the other side.
f) Accordion Fold Packaging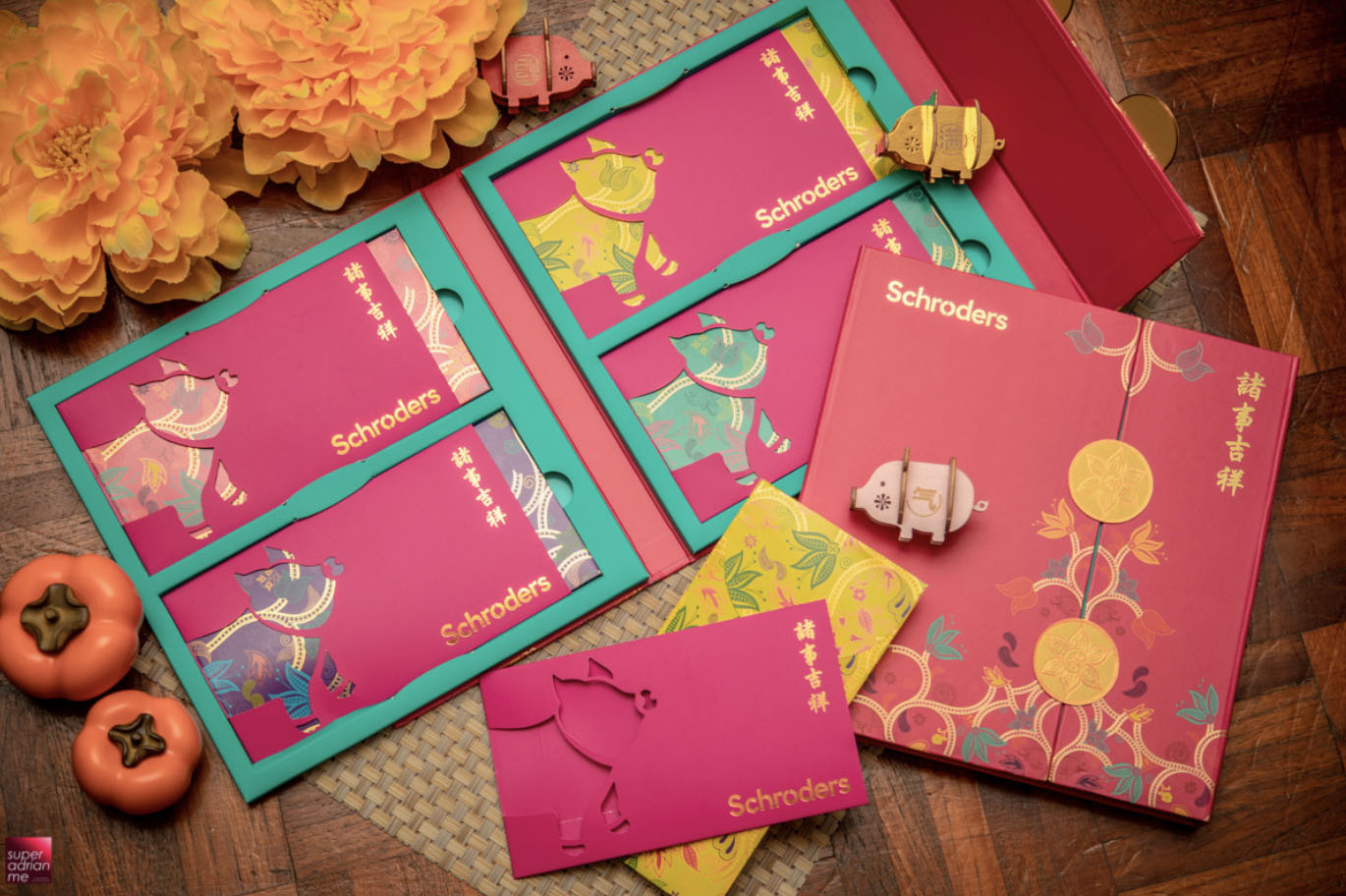 Image credit: SUPERADRAINME.COM

This multi-fold packaging design allows you to display your red packet collection. Particularly a good option for brands who want multiple designs or a special themed collection. It allows one to showcase the full set when fanned out.
g) Quality Gift Box Packaging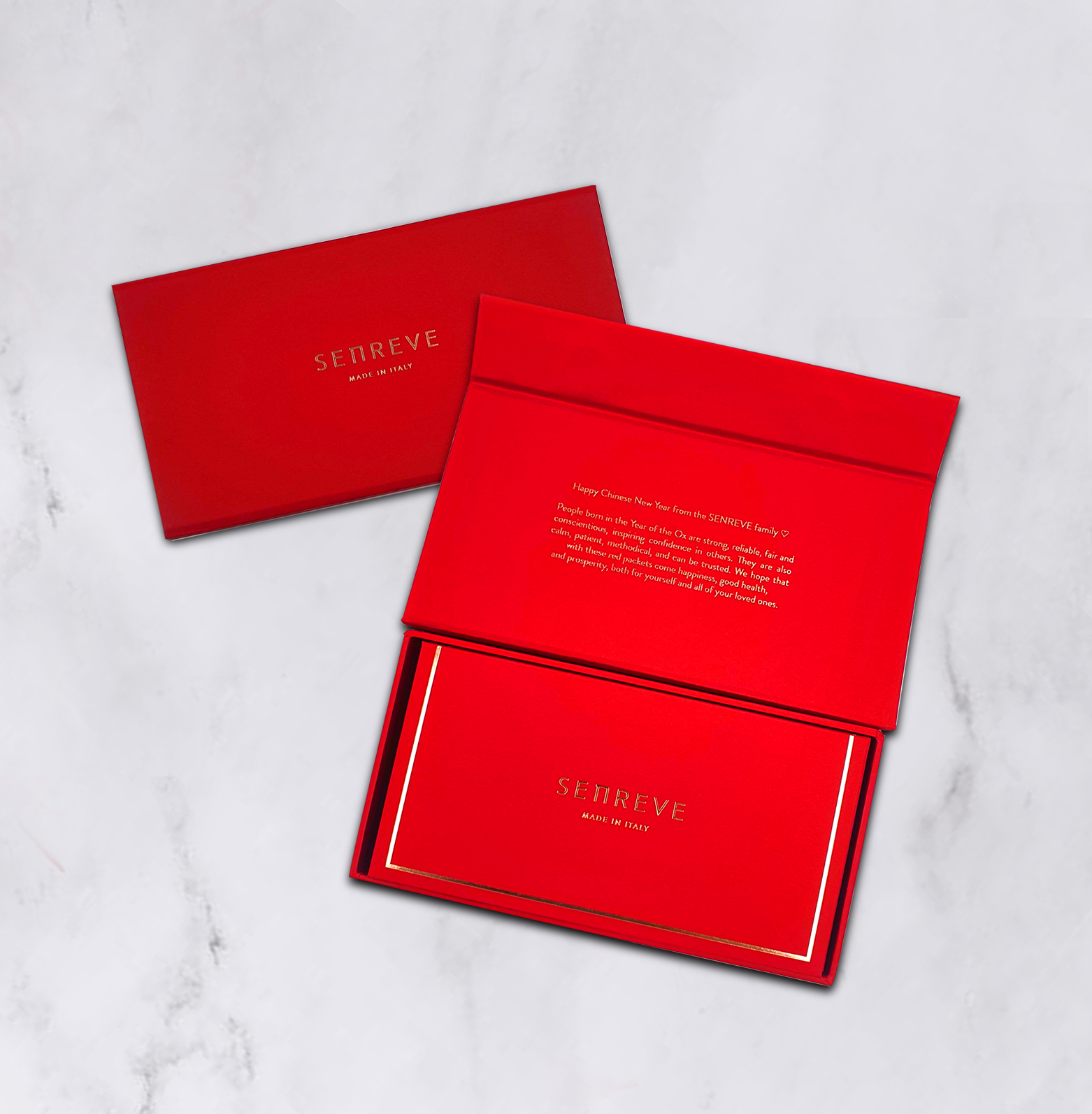 Creating a quality gift box packaging for your corporate customers or business partners will definitely create a lasting good impression. Quality gifts are imperative to building a stronger brand image and generating a solid customer relationship. They will have more confidence in your company as they know they can rely on you for quality service and products. This packaging style allows you to choose from a wide range of printing techniques and designs to complete the set.
h) Red Packet Organiser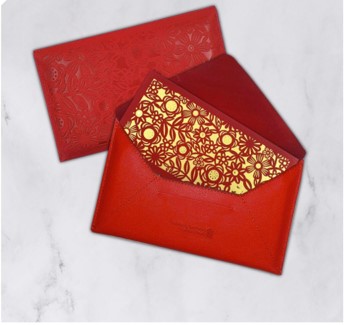 Almost every lady carries a red packet organiser to store and organise their red packets during the Lunar New Year. You can customise the Red Packet Organiser to be stylish or elegant looking, making it a fashion statement this Lunar New Year!
Ready to Make an Impact with 2022 Red Packets?
Ready to make the right impression on your clients with a well-designed and impactful ang pow for the upcoming Lunar New Year?
We can help! From concept, production to delivery, our sales are ready to guide you through the steps of creating your very own red packet.
Contact DTC today.
Related blogs for your reading pleasure:
Top 20 Lunar New Year Gift Ideas
TOP 10 CHRISTMAS PROMOTIONAL GIFT IDEAS
Click here to return to Blogs.