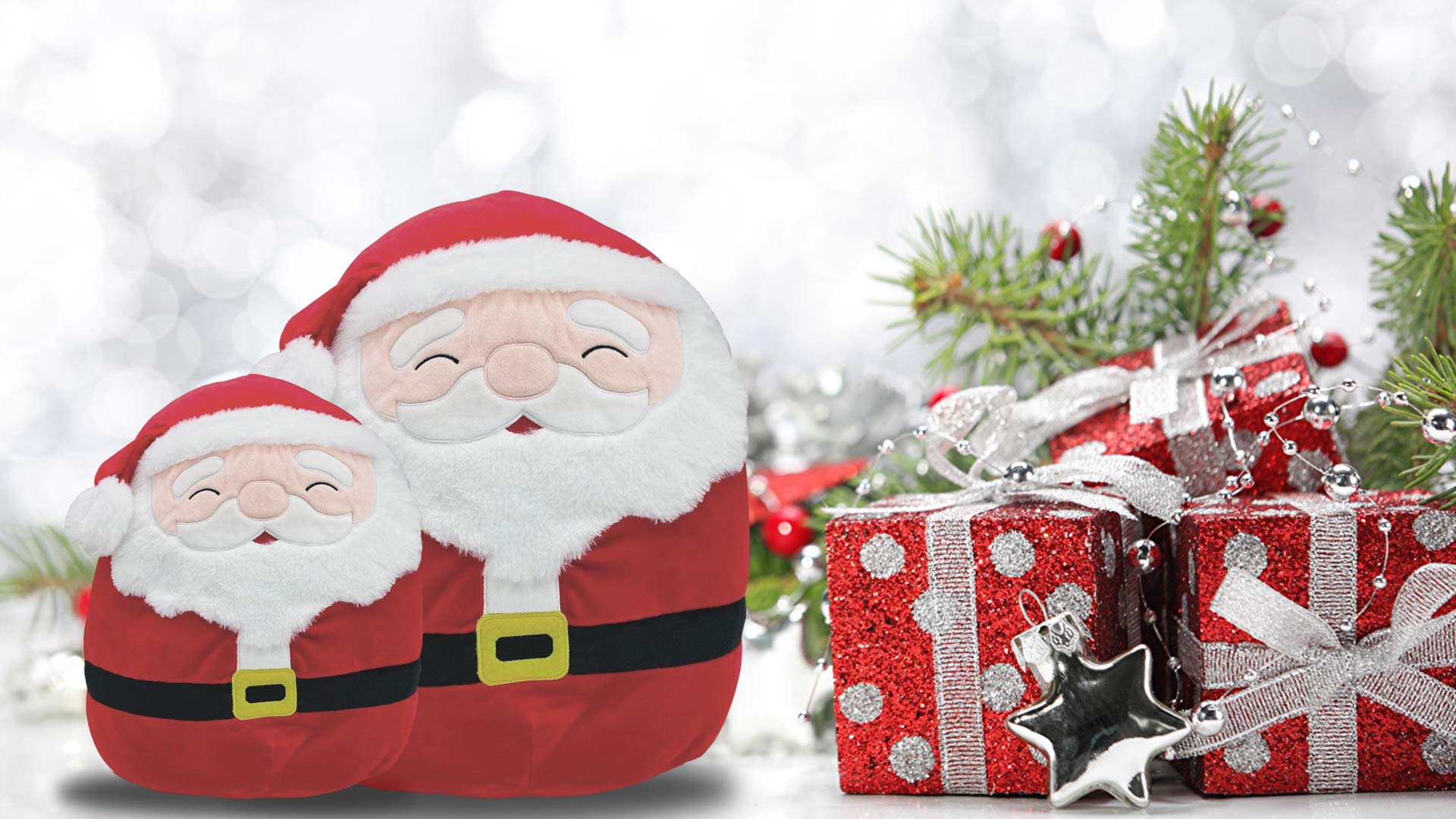 Ho! Ho! Ho!

Jolly singalong, brightly lit lights, and decorative mistletoes.


We may only be in August now, but it's never too early to start your gifting preparations for Christmas. Like most festive promotional campaigns which involve months of planning in advance — we believe sourcing the perfect gift ideas for your business, too, requires some (deep) thinking.
Christmas is all about gift-giving. And good gifts say that you're listening, attentive, thankful, and respectful — all things of value in relationships (business or otherwise). Therefore, 'tis the time of the year to send some warm appreciation to your employees, clients, and vendors.
Unique promotional gift ideas create a lasting impression

Giving gifts is a fun way to celebrate and give thanks to the people who help your business strive, scaling new heights. Not only that, but they are also great for your business strategy.
When you curate a gifting strategy that incorporates a thoughtful blend of uniqueness and personalisation, it develops an emotional connection with your brand. In a study conducted by Forbes, approximately 80% of the companies said that corporate gifting has improved the relationship with their employees, and/or clients — significantly. On the other hand, 48% claimed that gifting has brought substantial benefits — among them including favourable improvement in customer loyalty, particularly, in the wake of the Covid pandemic.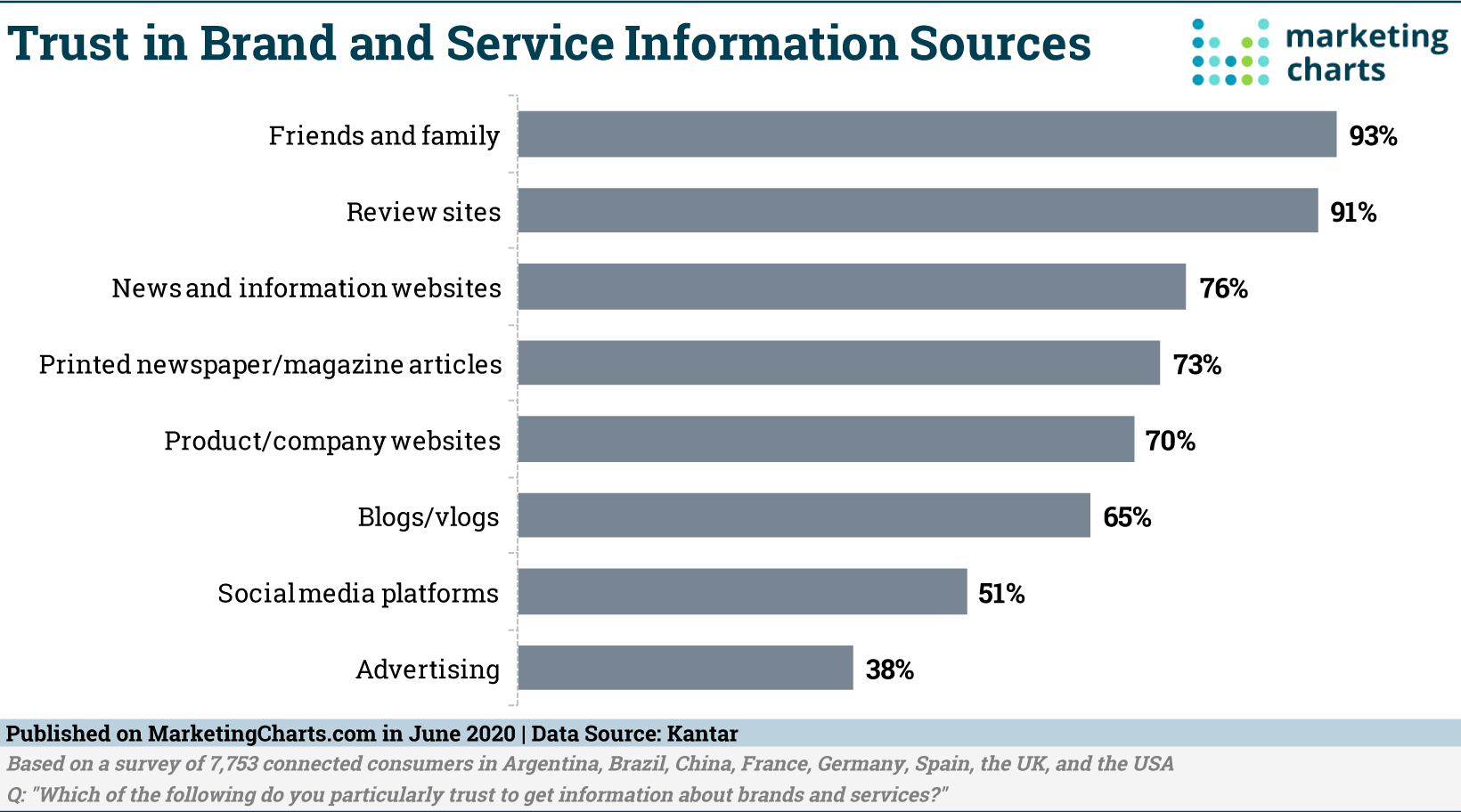 Image 1: A study published on MarketingCharts revealed friends and family remain the go-to source for referral information. Source: Kantar
A customer or client who feels connected with your brand will share their brand experience with their family and friends. Shout-outs, positive reviews, and recommendations. In most cases, word of mouth is totally free; and undeniably, one of the strongest forms of marketing. As shown in a study published by MarketingCharts, a whopping 93% of consumers claimed that friends and family are their most trusted source of information (referral), when it comes to products, brands, and services.
In a relatively similar study depicting consumers' preferred source of referral information, it was discovered that 46% of the sample study claimed to base their purchasing decisions on word of mouth.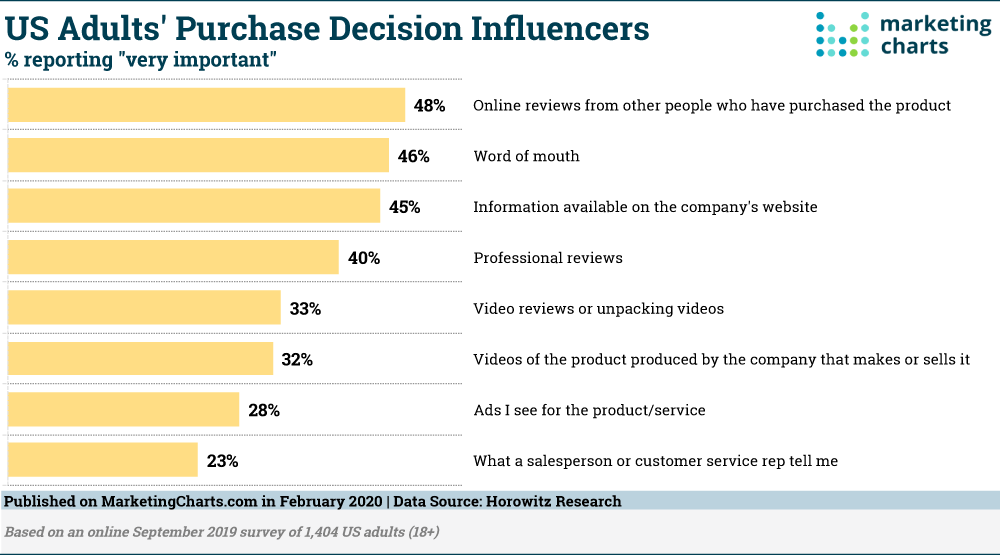 Image 2: A study illustrating various factors influencing a consumer's purchase decision, published on MarketingCharts. Source: Horowitz Research
Aside from strengthening relationships and improving morale, corporate gifting also fosters a sense of ownership and emotional connection with your brand — making it all the more crucial to get it right. Practical, beneficial, and something the recipient would undoubtedly adore — we have compiled a selection of festive premium gifts for your business to ring in a joyous holiday season this year.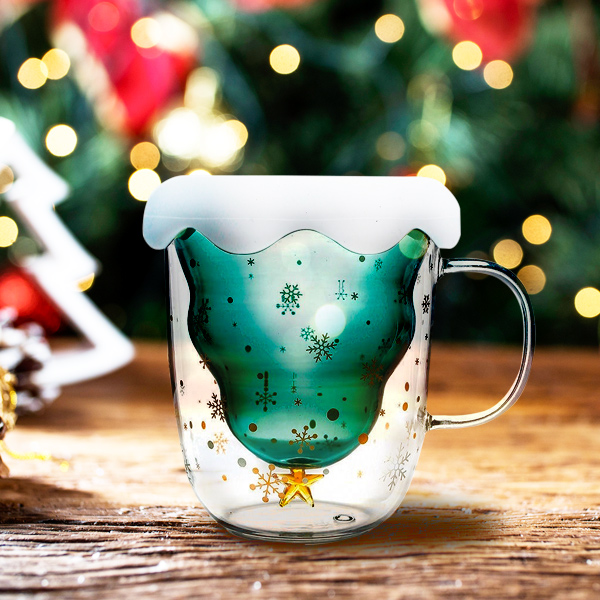 Enjoy your warm cocoa in this large Christmas tree-inspired glass mug. Uniquely designed with practicality in mind. Comes with a lid which can be brilliantly used as a saucer. A memorable gift for you to connect with your customers and clients this season.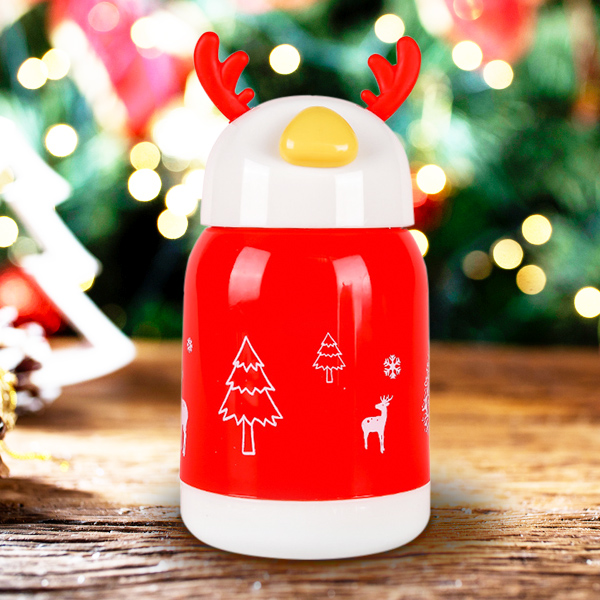 A brilliant travel companion to keep your beverages hot or chilled for longer hours. Simply add a personalised logo on this double-wall, insulated tumbler — and we believe it's going to be one of the heart-warming gifts your customers receive this festive season.



As good a protective pad for any object, as an aesthetically pleasant décor that sits on your dining table — these gorgeous-looking coasters are absorbent and simply fantastic to use. Stay connected with your customers when you include this as a promotional gift or redemption giveaway in your next marketing campaign.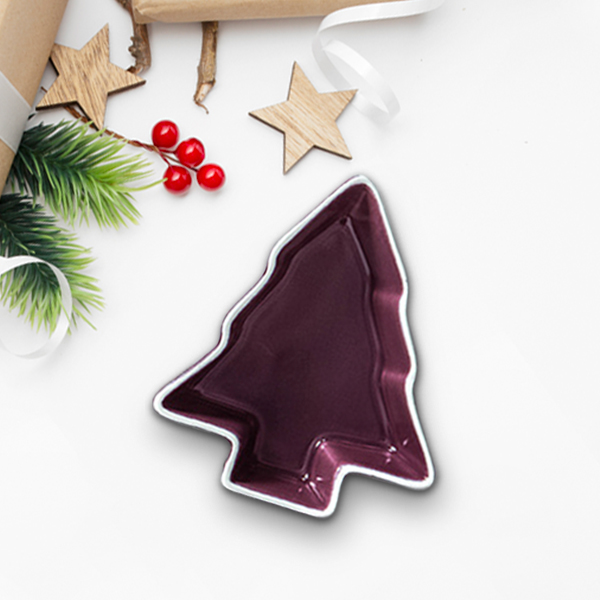 Made of ceramic, durable and safe to use, this individual Christmas tree-inspired snack plate will surely set the mood and ring in the holiday vibes. Creative and stylish, this versatile platter set will surely enhance the aesthetic satisfaction of your meals.
You have to admit, the holiday table has never looked so festive! Each silver (gold) plated stainless steel dessert fork and cocktail spoon is even accompanied by delicate and unique designs — beautifully capturing the festive spirit of the season. The 6-piece fork set and 5-piece spoon set are available in silver and gold. An elegant and classy promotional gift for your clients or employees to express your appreciation.
Reimagining your gifting approach with DTC
You don't have to break your head wondering if the recipients would like your gifts. Let us take care of that piece for you. Whether you're looking for a specific gift idea or design, or you want some unique ideas on what might work for your clients or campaigns, our team can help. Let us share with you how you can use gifts to improve customer experience, retain more business, and ultimately drive more sales.
What a unique corporate gifting strategy can do for your business:

Build relationships with clients; old or new.

Encourage prospects to become customers.

Employee engagement — motivate and inspire your team.

Establish emotional connection with your customers; internal and external.

Reinforce brand recognition and business branding.

Elevate sales.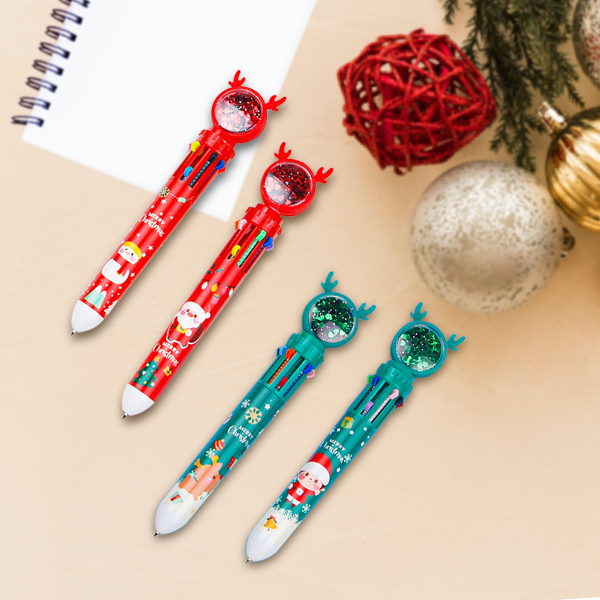 Brighten your note page with these multi-colour pens that exude festive vibes all over them! Durable and sturdy, it provides a firm grip and comfort — reducing writing stress. Comes with smooth-writing ballpoint ink, its barrel is also customisable to meet your needs. A perfect giveaway swag at promotional events.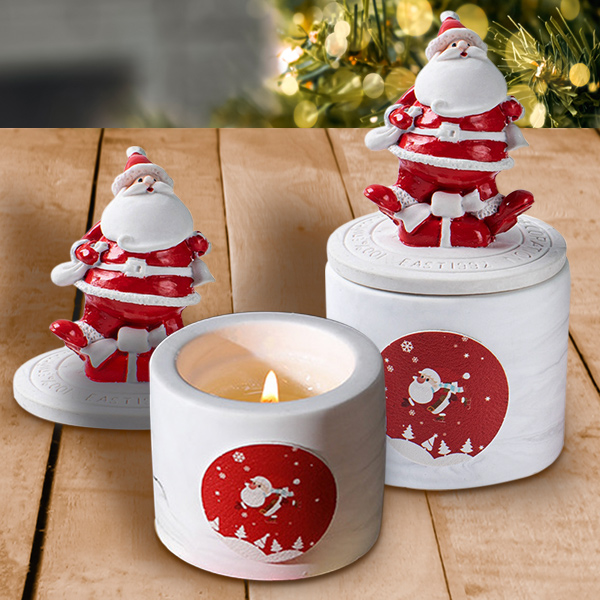 Get a head start on the holidays by filling your home with these relaxing scented Santa candles — as you set the perfect ambience to usher in the festive season. Made of natural soy wax, it is a more eco-friendly wax alternative — a healthier choice for you, your loved ones and our Earth. Send over some warm greetings by adding a personalised logo to this gift for your customers.
What a better way to set a jolly and relaxing atmosphere while keeping the air moisturised. Ideal for small and medium-sized rooms, this portable snow house humidifier will transform the surrounding into a comfortable wonderland. Customise the petite exterior with your company name (logo), and it's ready as a cosy gift for any season and occasion.
Complete your festive décor with Christmas-themed cushions that are both adorable and snuggly. Place them on the sofa in the living room, or on the chair in the office — these cotton-filled pillows (45cm) will definitely add a touch of cosiness.
Christmas PU Leather Cable / Coin Pouch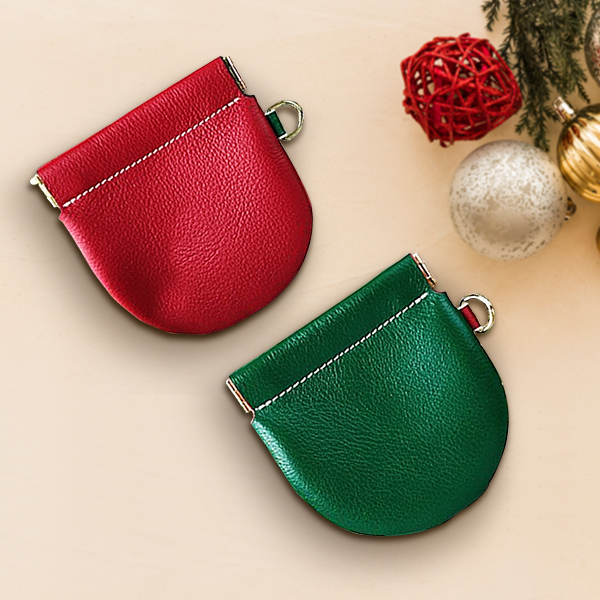 A good organiser pouch to store a handphone, USB cable or coins — and easily fits in your bag. Small and convenient, chic and elegant, it is an ideal gift idea for your next promotional swag, merch or giveaways. The ample print area (9 x 9cm) allows customisation of your company name and logo, too. Speaking of less-is-more kind of premium gift, you've got one right here.
Closing Thoughts
Regardless of the premium merchandise or corporate gift ideas with highly customised elements — injecting a touch of uniqueness and exclusivity in your choice of gift will surely provide a lasting impression on your clients and customers. And, our team is ready to spruce up your gifting experience. Start your journey with us today in exploring our approaches and capabilities to help your marketing and promotional efforts to establish stronger engagement with your customers.
For more ideas and inspirations:
10 Refreshing Promotional Gift Ideas for Outdoor Events

Top 10 Best Corporate Gift Ideas of 2022
Best Corporate Gift Ideas for Different Industry Themes