Receiving a gift is a powerful and remarkable experience; it creates a sense of connection to the giver and sparks a positive association with a person or a company.
For businesses, corporate gifting can be one of the best strategies they can employ to nurture communication and relationships with their clients, employees, and customers. Apart from showing appreciation, there is definitely a lot more to corporate gifting than meets the eye.
Want to impress customers with customised gift sets?
Running out of corporate gift ideas?
Well, you don't have to look any further! Let us help you impress your corporate customers and employees with these corporate gift sets.
4-pcs Sttoke Executive Gift Set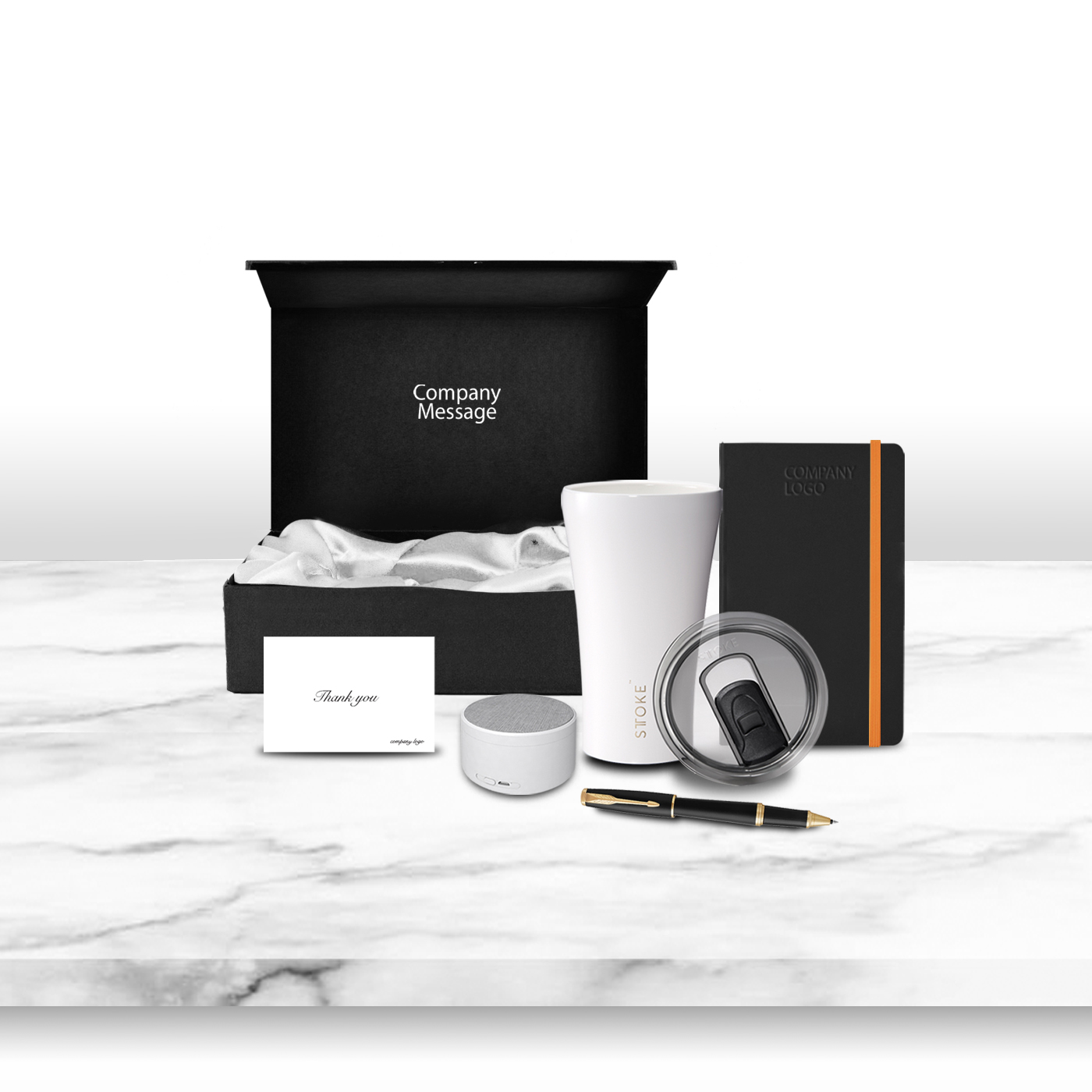 Make a gift an unforgettable event for your valued clients and employees. This gift set consists of an Award Winning Sttoke tumbler along with PU Notebook, Executive Pen, and Bluetooth Speaker that are useful for work.

Customizable with your logo and message.
2-pcs Sttoke Classic Tumbler Gift Set
This set of Award Winning tumblers provides the benefits of a ceramic mug without the risk of it shattering. The ideal gift for the urban (maybe clumsy) coffee addict. This tumbler will retain the temperature of one's coffee or beverage. One can enjoy his/her work and mornings longer while sipping on Still Warm coffee. 3 Hours Hot, 6 Hours Cold to ensure the last sip tastes like the first.
Customize your logo and message on the box packaging and tumblers.
Sttoke Tumbler with Notebook Set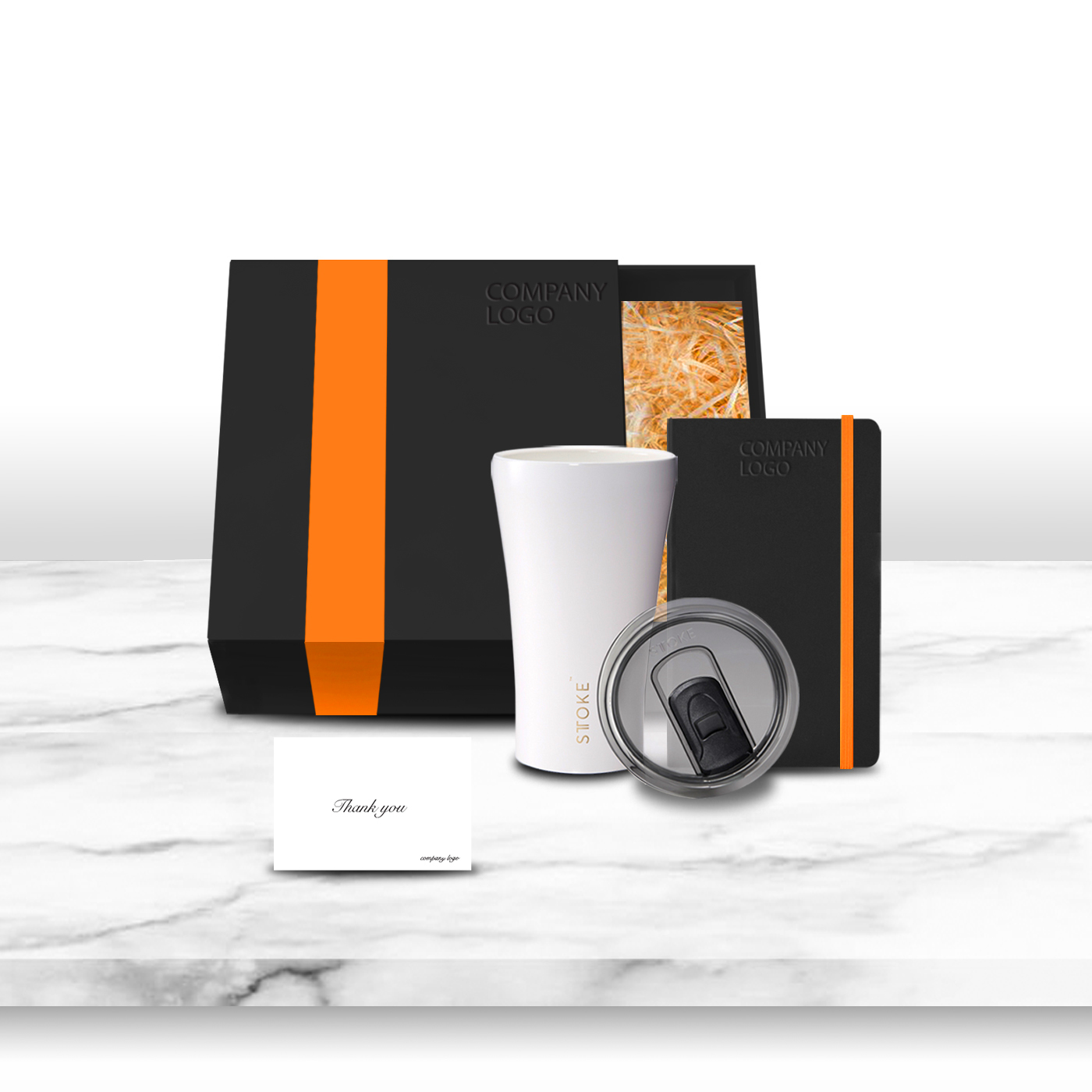 A gift set that consists of Award Winning Sttoke tumbler and Notebook to reward your hard working employees or supportive clients.
2-pcs Notebook Gift Set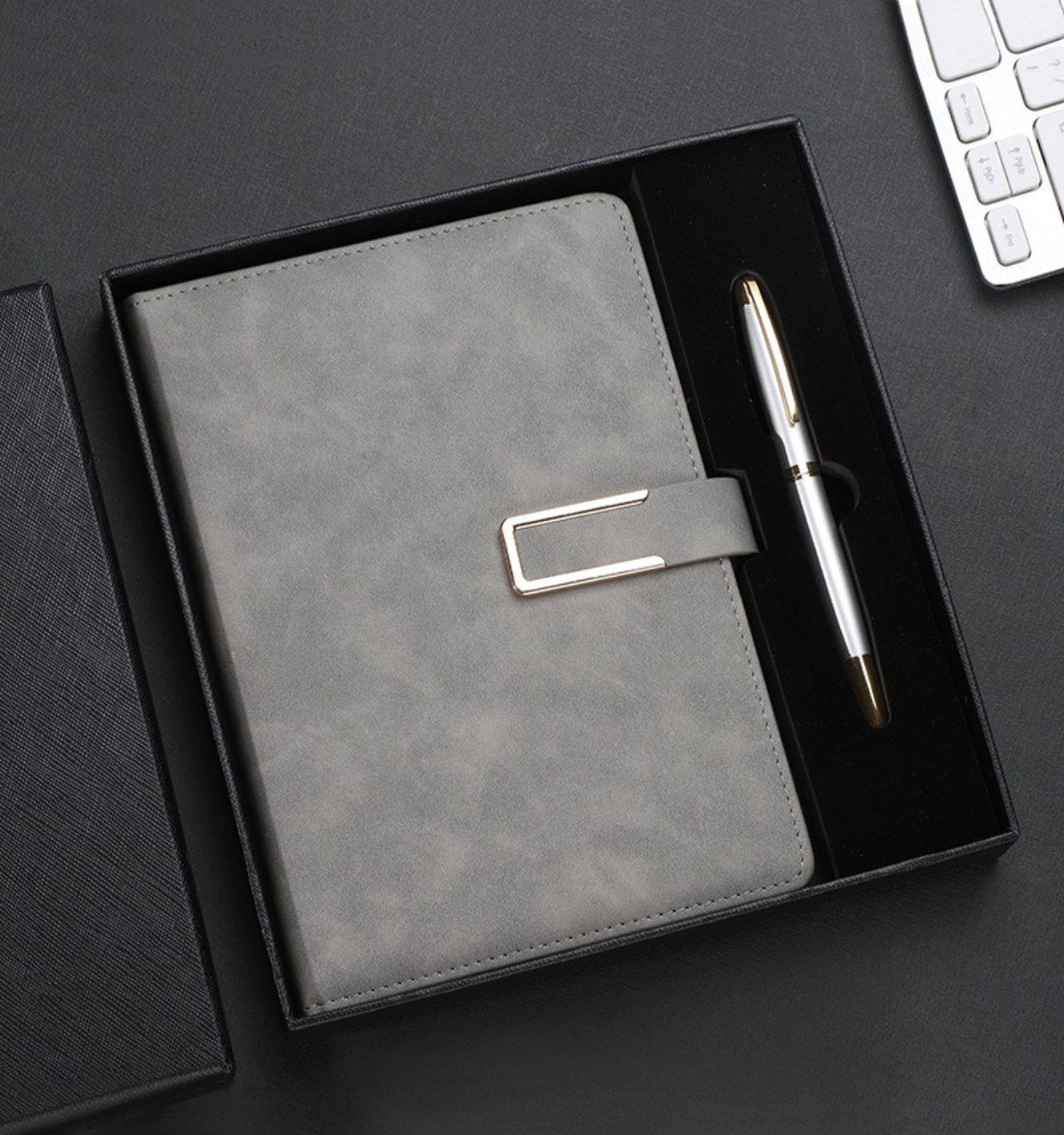 Smooth to touch quality PU notebook and pen, presented in a gift box. Suitable as corporate gifts or for business professionals.
4-pcs PU Leather Gift Set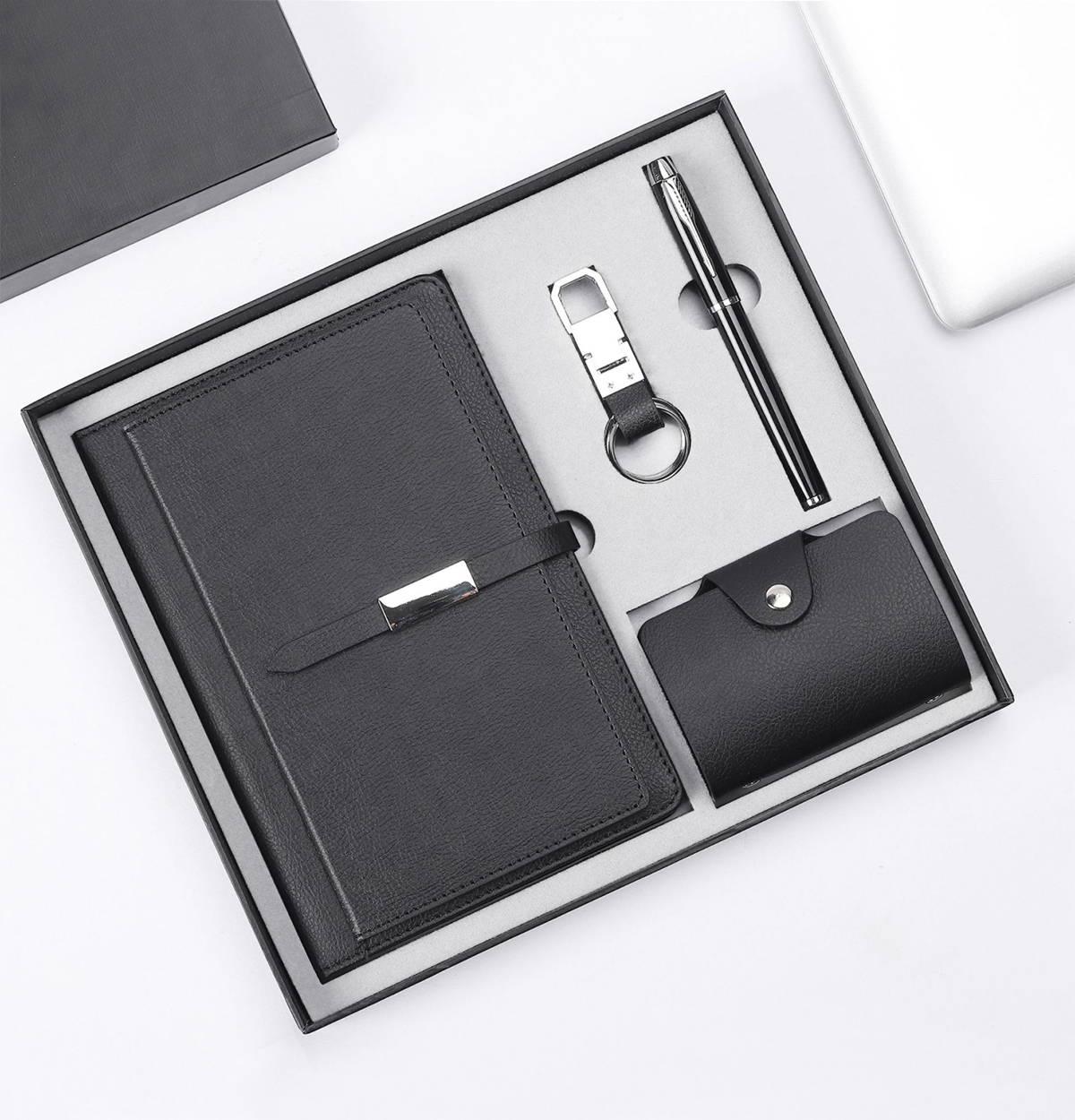 Premium gift set comprising quality PU leather notebook, keychain, card holder and pen, presented in a gift box. Suitable as corporate gifts or for VIPs & business professionals.
PU Leather Passport & Cheque Book Holder Gift Set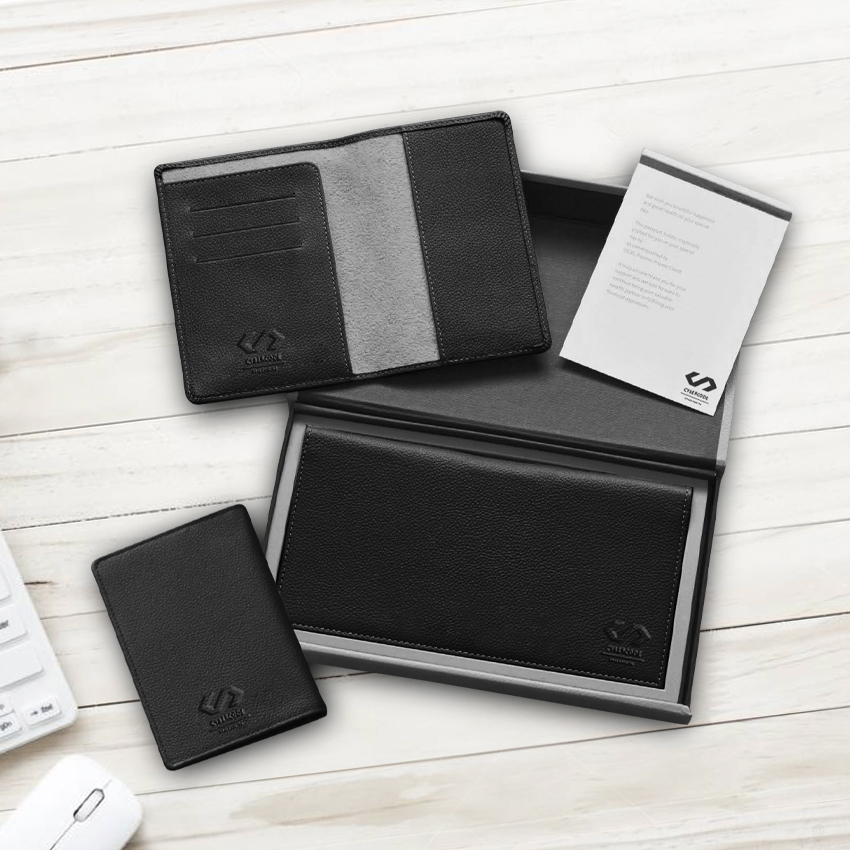 Presentable PU leather passport holder & cheque book holder, presented in a gift box. Suitable as corporate gifts or for business professionals.

6-pcs Premium Business Gift Set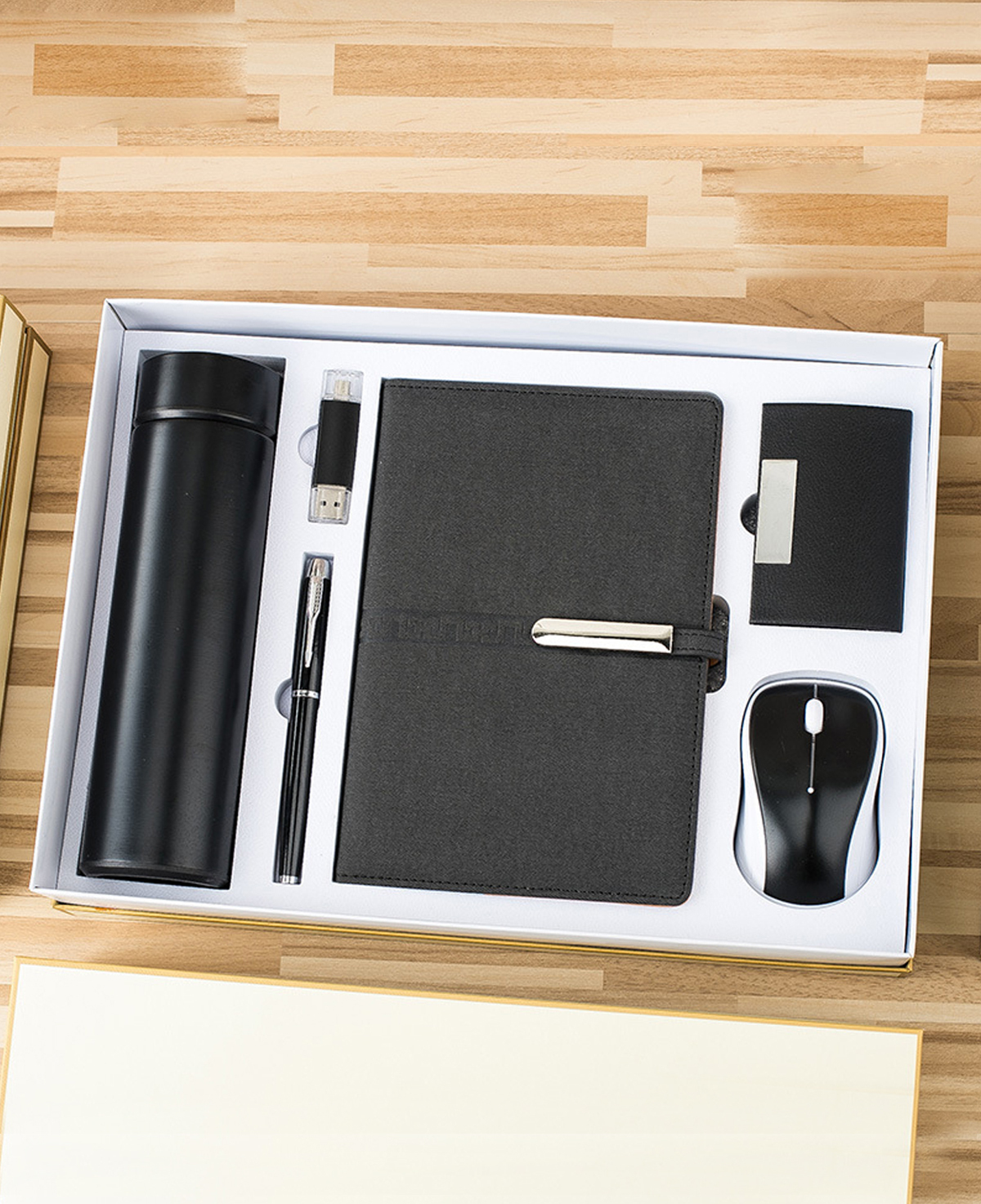 Exquisite gift set comprising premium notebook, pen, thermal flask, USB, mouse and card holder. This gift set completes with all necessities for business professionals to have a productive day at work!
5-pcs Luxury Gift Set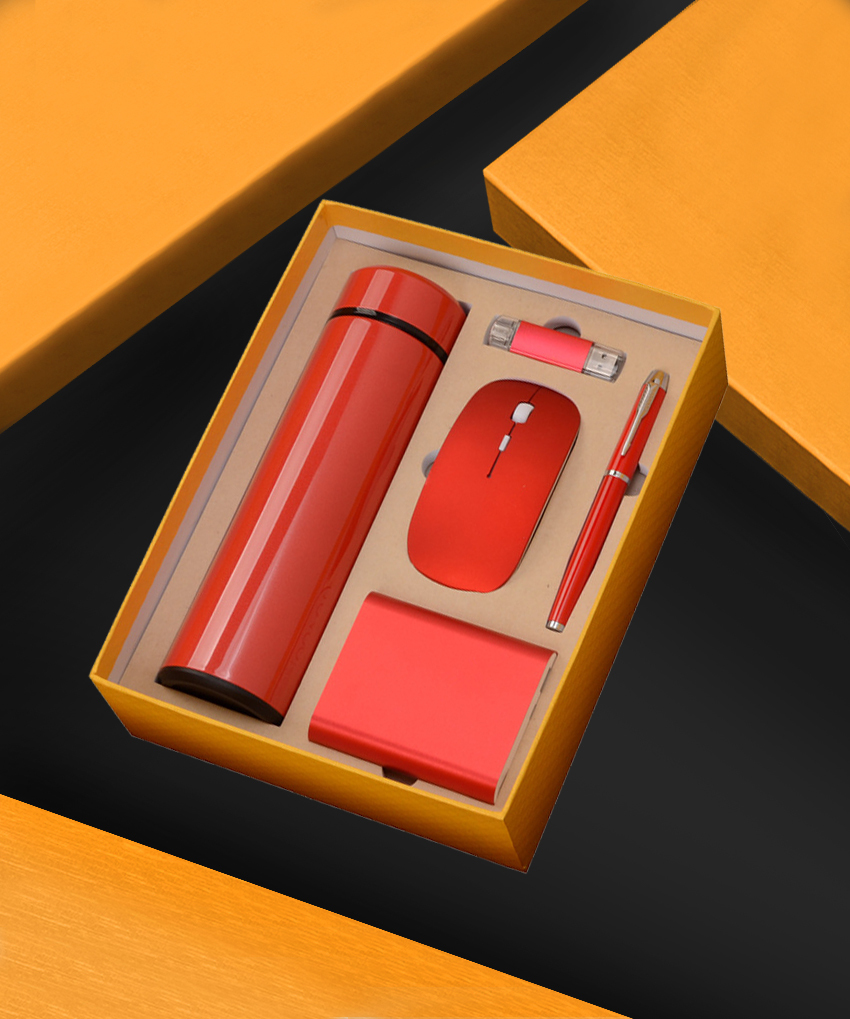 To boost your organization image, wow your clients with this gift set! This luxury gift set comprises items (Thermo Flask, Metal Pen, Powerbank, Wireless Mouse, Thumbdrive) that are thoughtful in many ways.
Customize with your logo for brand awareness.
5-pcs Tech Gadgets Gift Set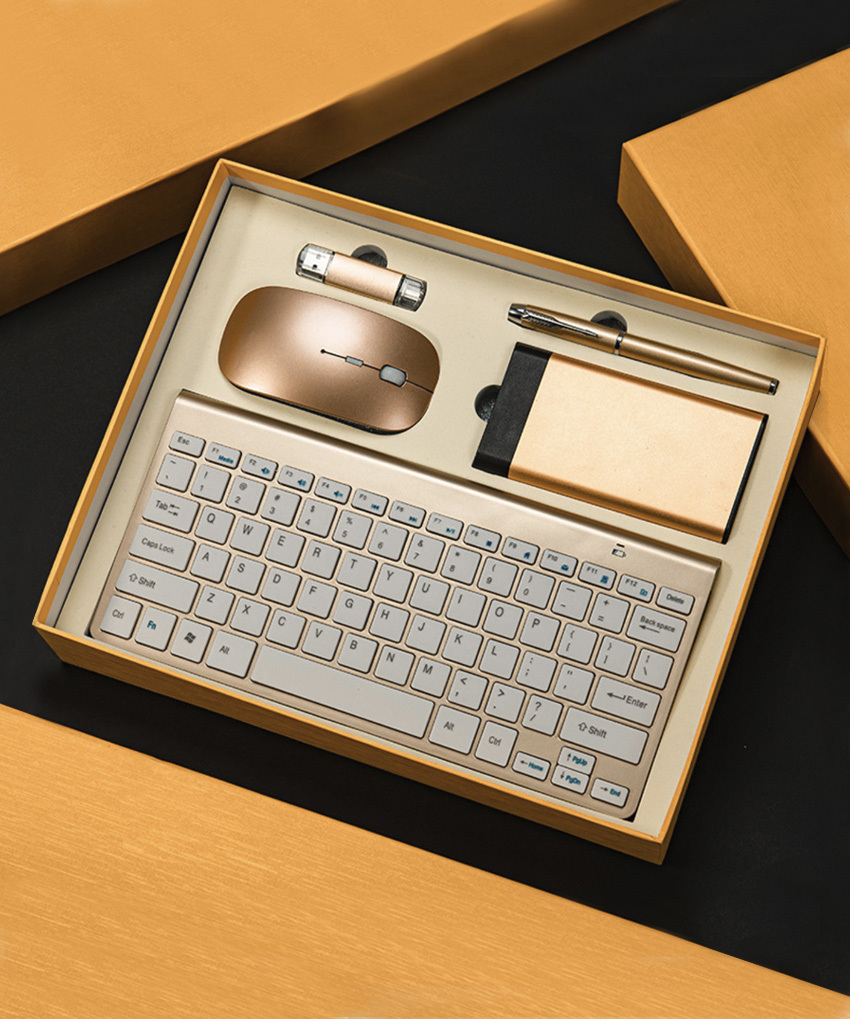 Exquisite & functional gift set comprising wireless keyboard, mouse, pen, USB and power bank. Suitable as corporate gifts, as souvenirs for VIPs & event guests.

Like to have a custom corporate gift set tailored for your company?
DTC has years of experience in designing and product sourcing. You can rely on us for high-end corporate gifts and custom promotional giveaways for business.
Contact DTC today!
Popular blogs for your reading pleasure:
Boost Staff Morale with Stunning Employee Wellness Packs
WORK FROM HOME SURVIVAL KIT: 10 MUST-HAVE ITEMS
6 Creative ways of Branding Leather Notebook

Click here to read other Blogs.