The Asia Sustainability Reporting Awards (ASRA) is a non-profit initiative for international recognition for sustainability reporting. ASRA identifies and honours exceptional sustainability reporting leaders and has become a prominent platform for sharing best practices, benchmarking, and peer learning.
In 2019, DTC World Corporation Pte Ltd was selected as one of the finalists for the Asia's Best Sustainability Report (First Time).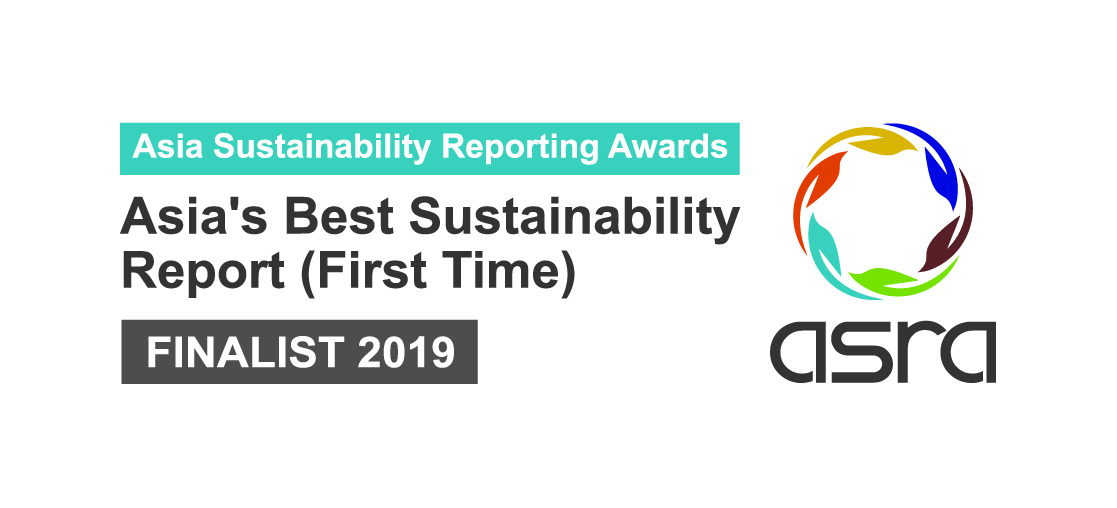 We are elated to share the good news that for the year 2020, we have again made it to the finals for the Asia Sustainability Reporting Awards 2020 - Asia's Best Sustainability Report (SME).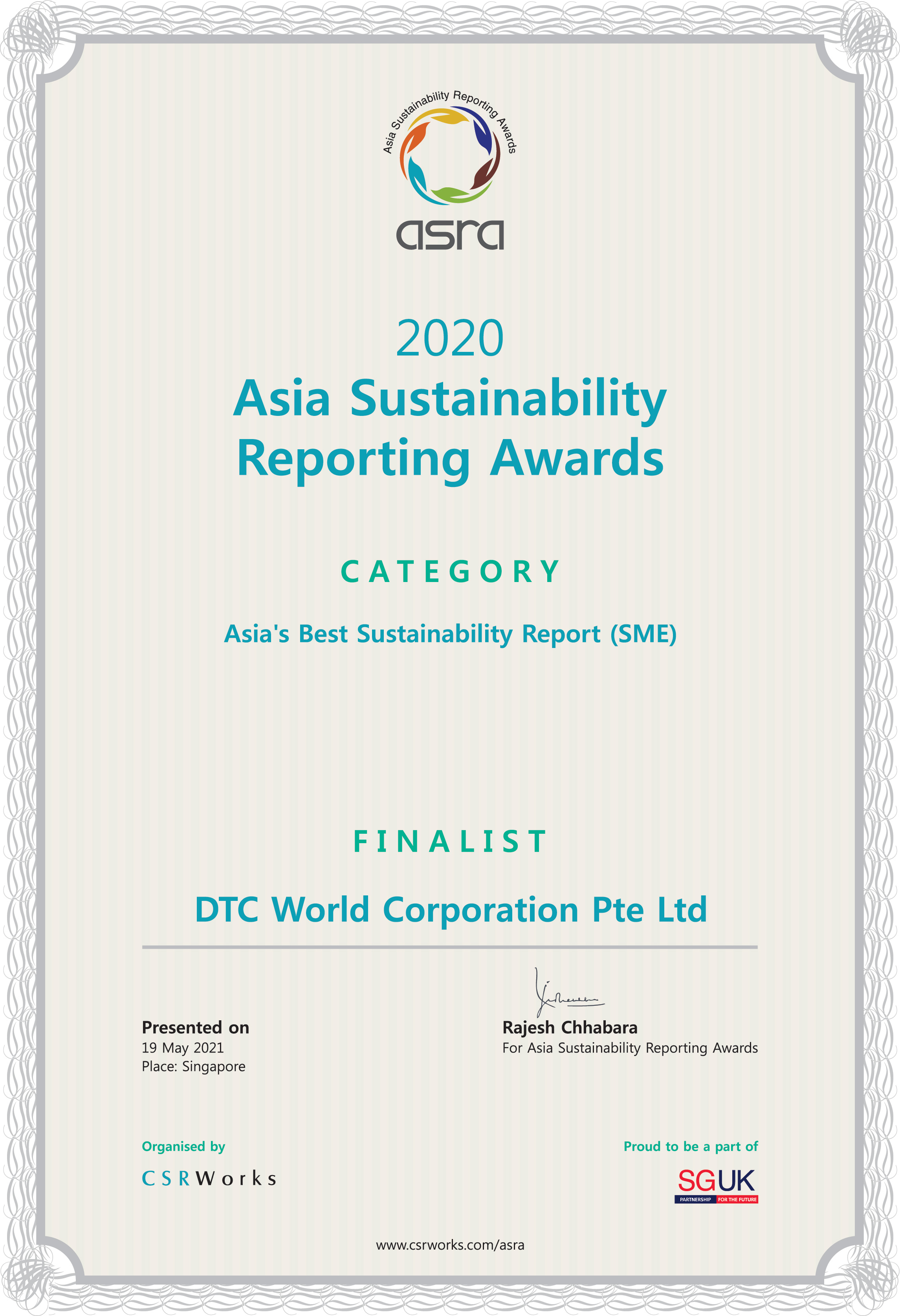 Getting into the finals for this award is a mark of acknowledgment bestowed for the relentless efforts that all staff in our Singapore, Malaysia and Vietnam office been putting in. This will further motivate us to focus on our strategic approach to enhance sustainability achievement for all our stakeholders.
Read News on: ASIA SUSTAINABILITY REPORTING AWARDS 2019
Read other News on DTC