Description:

Chalkboard advertising is arguably an impatfcul yet cost-effective alternative to introduce brands to the public. The right chalkboard message in your store can help set the mood and drive sales. Though everything goes digital nowadays, we believe that traditional marketing still has a place in this fast-paced market. Ah, thanks to social media, people are more likely to post and share the pictures of an eye-catching chalkboard — whether it's along a paved walkway or inside a restaurant or bar. That said, chalkboards as a retail display can greatly enhance your brand awareness.
Speaking of effective chalkboard marketing, great chalkboard displays capture the customer's attention with something out of the norm, innovative and unconventional. They provoke interest in your business, desire for your products and clearly suggest a strong call to action.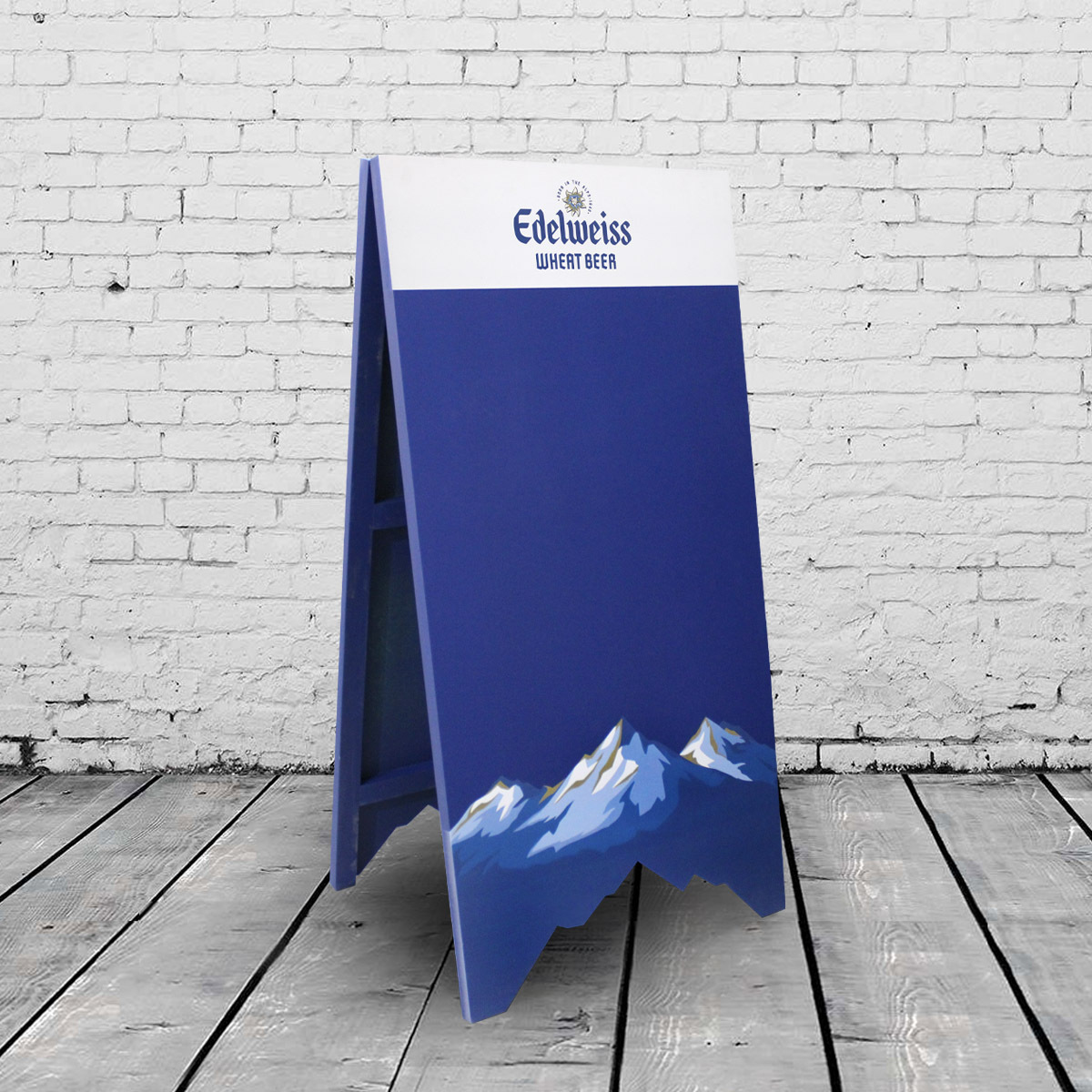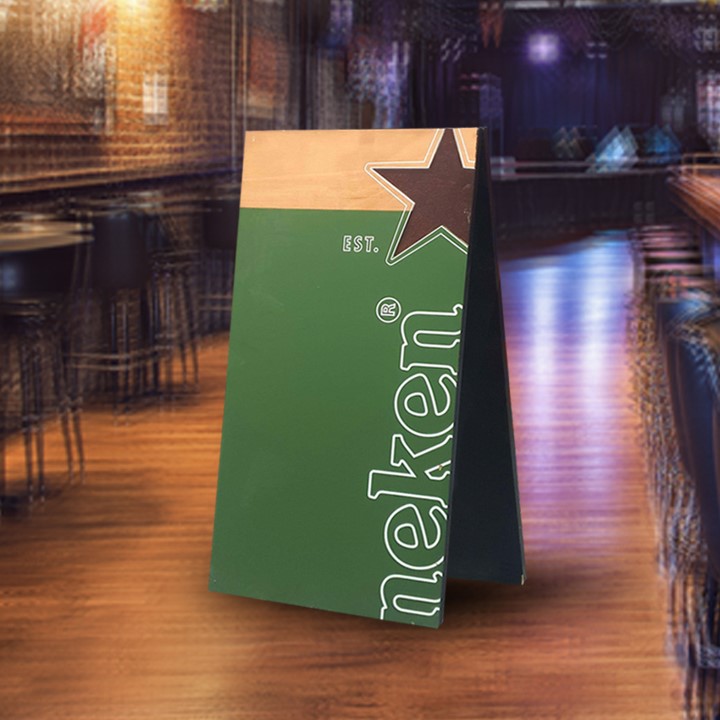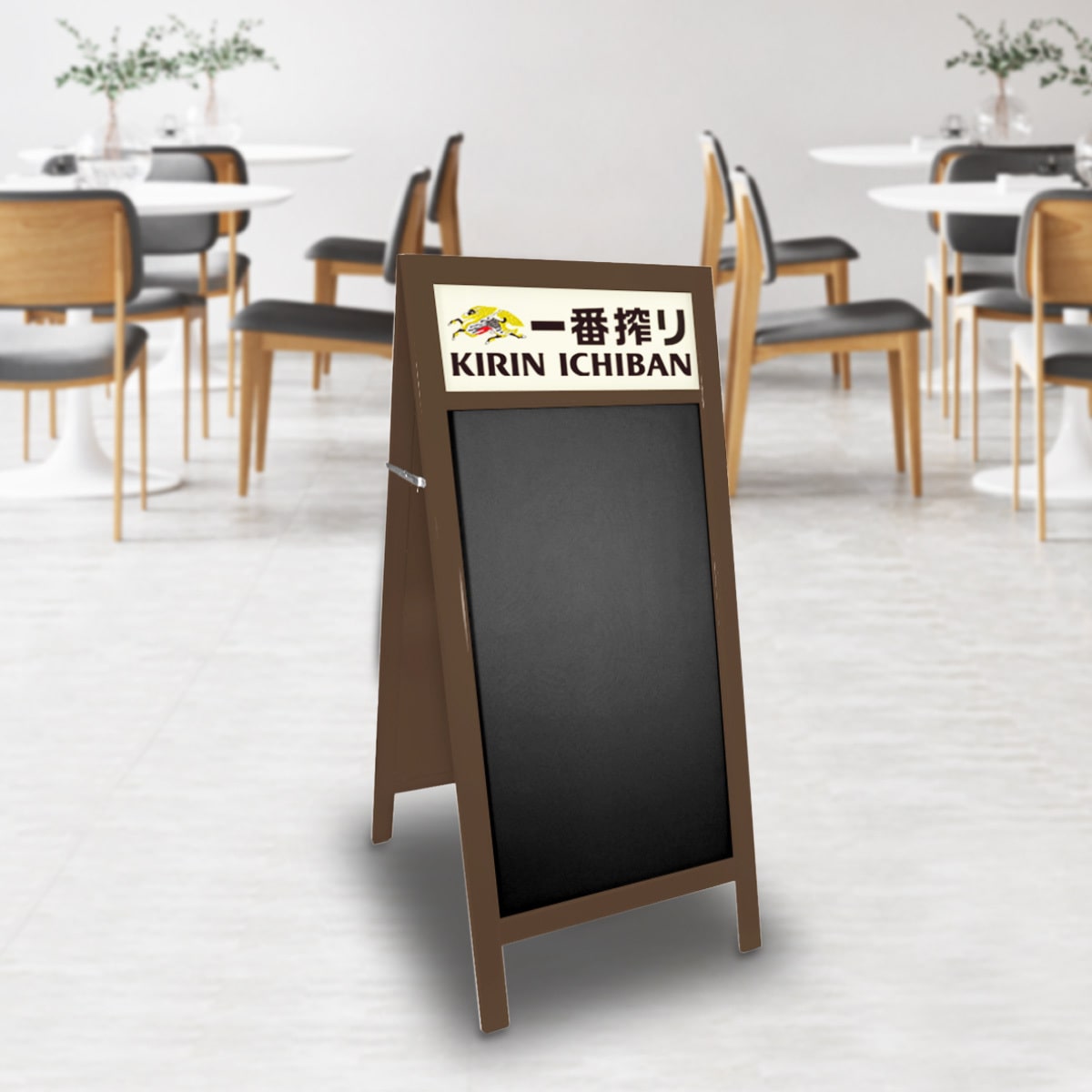 Till date, we have collaborated with many brands in designing and sourcing an assortment of captivating and high-quality outdoor and indoor POSM chalkboard displays — presented in various designs, styles and sizes. These brands include some of the world's most popular beer brands, e.g. Heineken, Tiger, Edelweiss, Kirin, Archipelago, to name a few.


Dual-sided and equipped with an adjustable floor standing easel, these chalkboards are great as menu boards, promotions and message boards, hospitality signs and restaurants and pub signage — simply brilliant for any establishment. Incorporate your business logo or any design you prefer, these chalkboards are certainly a head-turner and conversation starter. The cool thing about chalkboards is you can choose from a classic A-frame wooden designed chalkboard, to a unique T-shaped unconventional piece, or a large themed wall mounted chalkboard to accentuate your interior.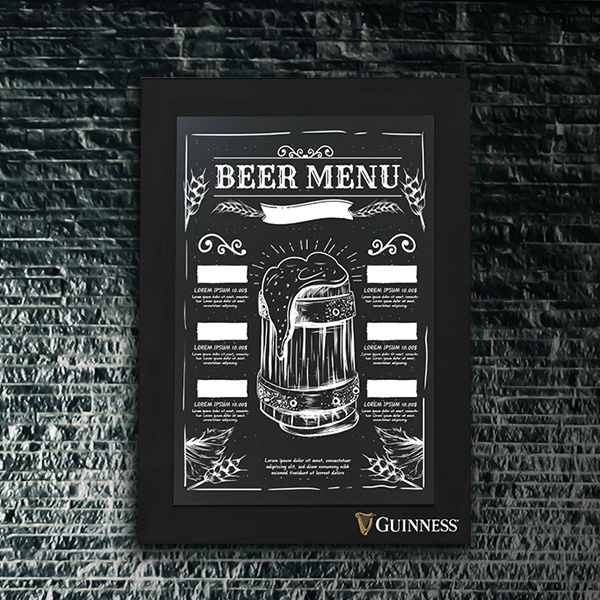 For a quick overview of the endless possibilities your brand can explore with the various chalkboard designs, here's a video on what we have in store that might just be the right visibility POSM item you're looking for, to promote your brand at trade channels and outlets.

As for fulfilment and delivery, we work closely with different suppliers across the region to create these attractive chalkboard displays for various renowned beer brands — ensuring only quality merchandise is delivered to our clients in various countries across the globe (e.g. Singapore, Cambodia, Australia, Taiwan, China, Solomon Islands). Through our established processes to simplify the logistics while optimising fulfilment workflows, we are confident in achieving more consistency and bulk savings for our client's regional markets. (Read more here about our SIMPLIFY solution — a hassle-free 'under-one-roof' global fulfilment experience for your marketing!)


DTC Services Used:
Merchandise designing, Sourcing, Logistics, Production and Delivery
Are you working on a similar campaign or project?
But feeling stuck, not sure of which promotional merchandise to opt for?
[ Read our Blog ] [ Start a project with us ]
Alternatively, you can explore our past Showcase portfolio for more inspiration:

Customised Promotional Beer Towers
Kirin Ichiban POSM Merchandise
Digital Turbine Regional Merchandise Fulfilment