Brand: Digital Turbine
More often than not, the promotional items in an event swag bag tell us a thing or two about the company(s) from which we receive it. Simply put, we tend to form some sort of 'impression' about the company, based on the choice of items in the bag. Are they one of those more mundane items — e.g. mugs, pens, coasters — or do they belong to the cooler, trendy ones; so cool that they make you go "wow"?
Knowing the significance and impact a good event swag kit can have, leading mobile growth and monetisation platform, Digital Turbine has engaged our services in creating and designing the exclusive merchandise swag for their marketing and promotional events.
Digital Turbine Merchandise Gift Pack consists of:
This event merchandise gift swag is carefully designed to include the classics, the go-tos and the timeless hits to endear events (e.g. conference, seminars, trade exhibitions, etc.) goers and attendees to Digital Turbine's brand and identity as an organisation.
● Personalised Cotton Tote
● Customised A5 Notebook
● PU Leather Power Bank
● Retractable Cord Charging Cable
● Stainless Steel Insulated Sports Metal Flask
● Decorative Round Cushion
● Custom Socks (long)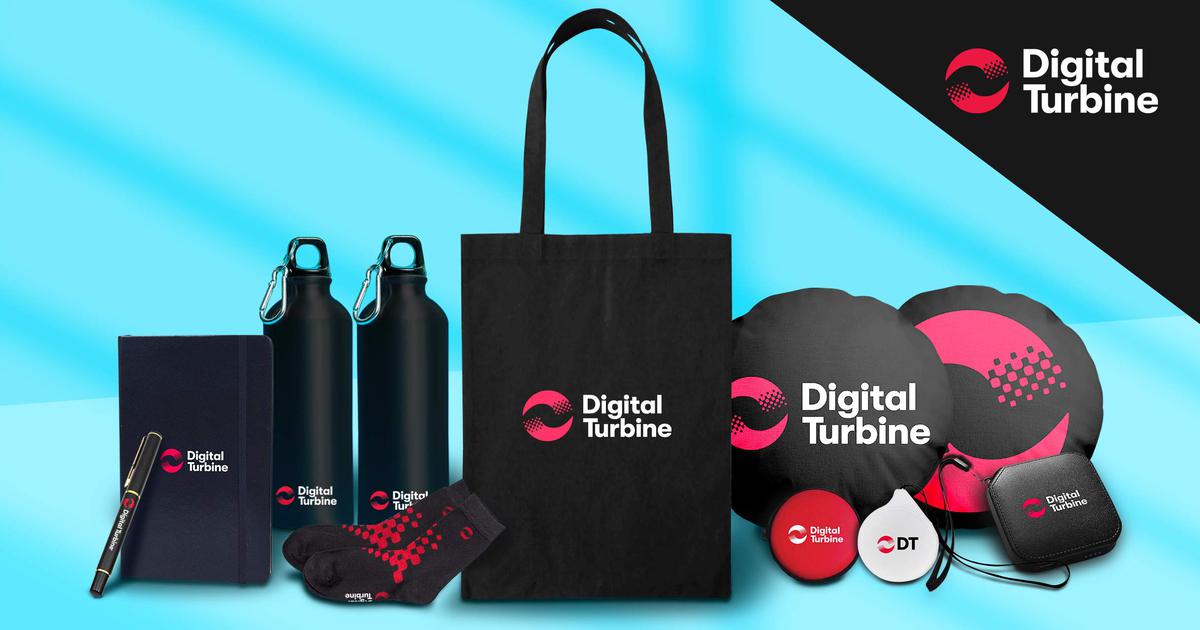 Like most corporate companies, Digital Turbine considers event swag as a way to attract potential customers and build brand recognition to keep their attendees engaged. In order to achieve the objectives, we at DTC World have assembled the promotional gift items that best reflect Digital Turbine as an industry leader in its field — while making sure the overall impression encapsulates usability, durability as well as visual attractiveness.
This exquisite branded swag presents an impressive gift line-up that is so cool and desirable at the same time. When you have a minimalistic design that's showcased through a strong colour combination — it is difficult not to attempt at a second glance.
In addition to the design and sourcing of promotional items, we have also assisted Digitial Turbine to deliver these eye-catching merchandise swag to various countries, ie. South Korea, Japan, India, Indonesia, Malaysia, the Philippines, Singapore, Thailand, and Vietnam.
DTC Services Used:
Merchandise design, Sourcing, Production and Delivery
Check out some of our past fulfilment projects Showcase: