Brand: Pokka
Description:
An increasing number of brand marketers are opting for eco-friendly gifts as gift-with-purchase gifts or marketing gifts, due to increased eco-consciousness of consumers.
Pokka is a brand with a commitment to sustaining the well-being of society. At DTC World, we know how important it is for a brand to maintain such values. We have developed several eco-friendly merchandise as promotional gifts for Pokka. These items are reusable, encouraging consumers to do away with single use or disposable packaging. Giving away eco gifts will also portray the brand in a good light.

Pokka branded Collapsible Silicone Lunch boxes; reusable and portable, can be collapsed and placed in bags conveniently.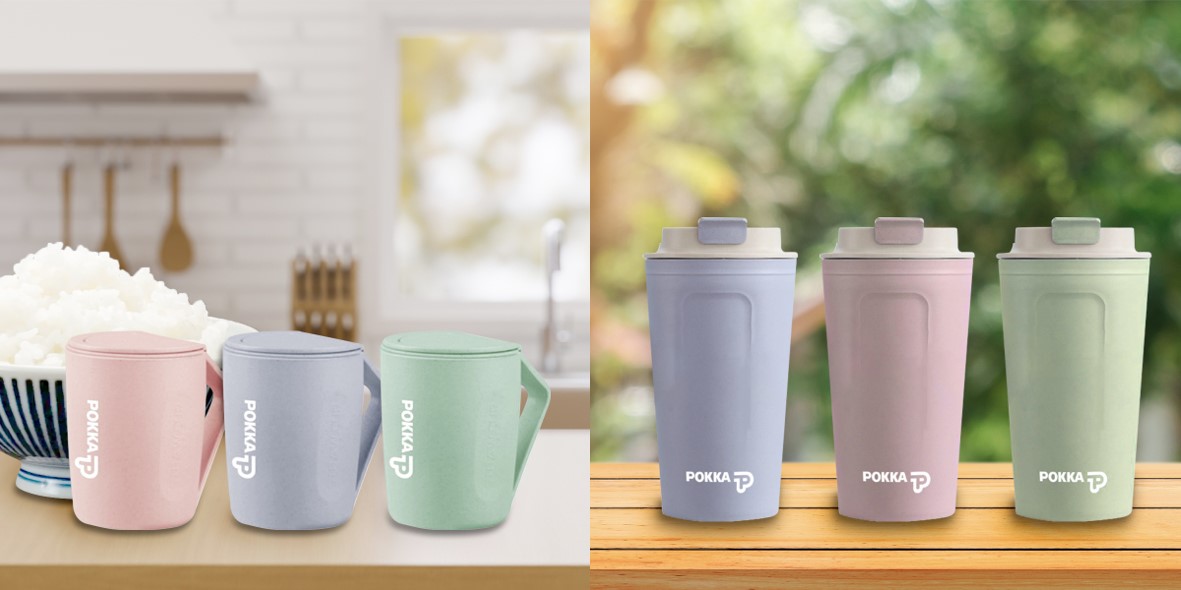 Drinkware printed with Pokka logo, made of light and durable Wheat Straw material. The use of these eco Gift-with-Purchase Promotional Gifts gives consumers a chance (a reason) to avoid using single use or disposable packaging.
Glass Containers, especially airtight food storage containers, is another popular reusable and durable item.
The use of eco-friendly promotional gifts will help the brand in increasing its brand awareness, thereby enhancing its market presence. You know what they say, the more you give away, the more you get. So why not use eco-friendly promotional gifts to show your customers that you care about the environment?
DTC Support: Design, Sourcing, Production, Logistics.