Brand: Tamar Valley Dairy
Description:
When designing a giveaway or redemption gift for your promotional campaign, it is important to consider the quality and perceived value of the gift. Additionally, it is important to make sure that the gift is functional and looks good.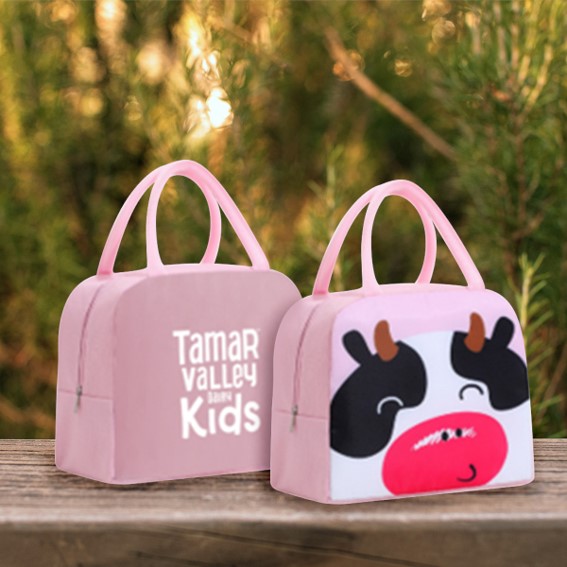 Lunch bag with cow design. The Tamar Valley Dairy branding is vividly printed on one side of the lunch bag, making this gift merchandise instantly identifiable with the brand.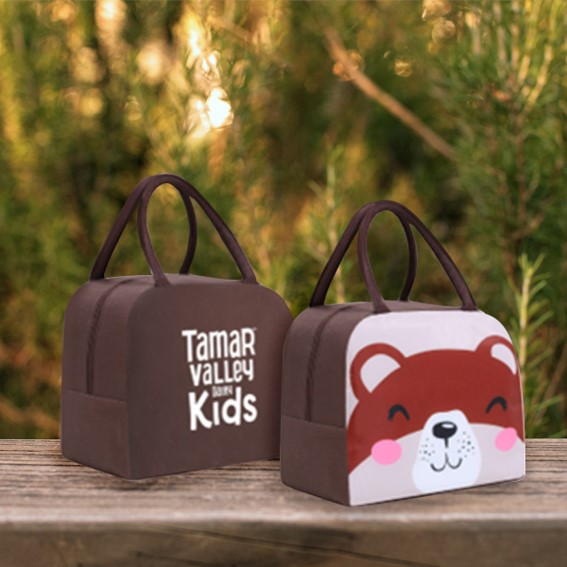 Another lunch bag with bear design. The 2 colours of lunch bags available make it easy to appeal to all children. They can also be used as collectibles, more variety for consumers (more reasons for them to spend more to collect the 2 versions as well!)
These adorable animal design lunch bags have been specially designed for Tamar Valley Dairy. They are made of durable material with an inner lining that keeps food fresh and apt for consumption. These bags can be used as cooler bags for consumers to keep products such as Tamar Valley yoghurt. The cute animal designs will make kids (and even adults) smile every time they grab one of these bags. They are also perfect for children who love to take their lunches to school and other outings. A great promotional gift idea for consumers of Tamar Valley Dairy products.
DTC Support: Design, Sourcing, Production, Logistics
View Products: Cooler bag / Lunch bag
You may be interested in these Showcase projects:
Milo Dinosaur and Unicorn Thermal Lunch Bags
Lux Luminique Disney Princess Tote Bag