Brand:
The Art Faculty  
Description: 
The Art Faculty is a social enterprise dedicated to showcasing and honouring the unique talents of artists with autism. The special artworks of these talented artists are adapted onto memorable products and gifts that are made available for sale at The Art Faculty merchandise store.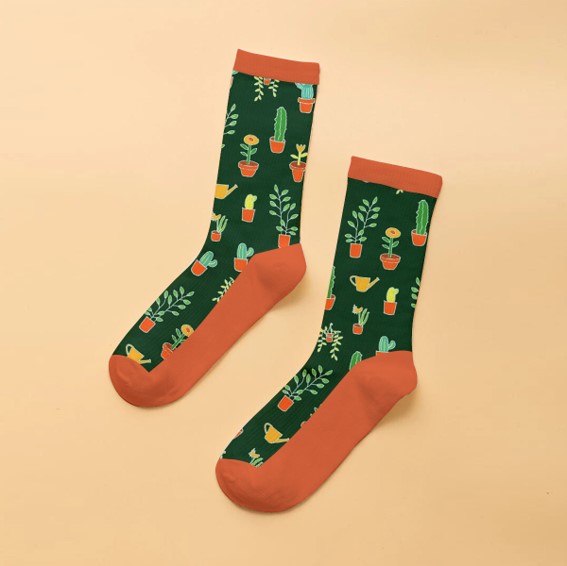 Plantaholic design - Showing off one's love for plants!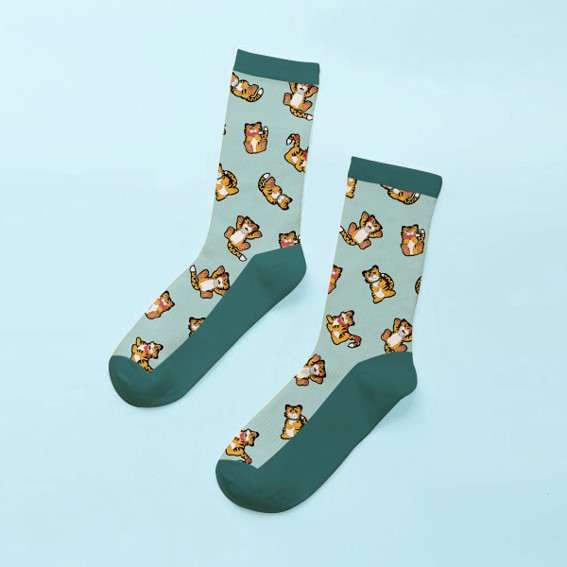 Tiger design - Adorable little tigers that are too cute to resist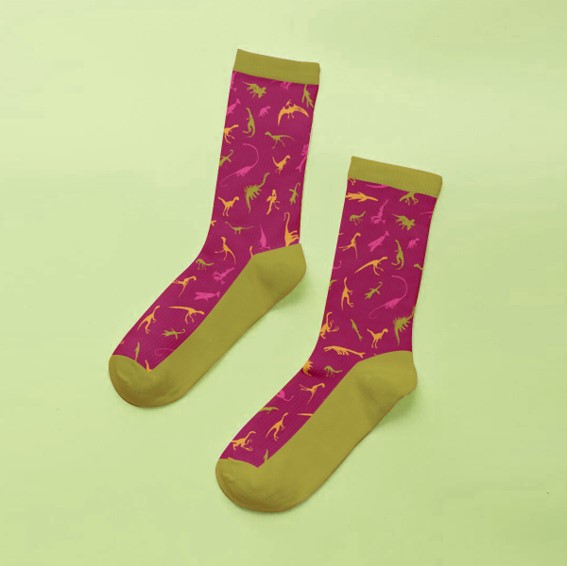 Dino Plum design - Contrasting coloured socks for dinosaurs lovers
These unique socks are printed with the special artworks designed by artists from The Art Faculty. Socks are an essential part of our wardrobe, both casual and formal. These socks are certainly a great way to create a stand out product that consumers will fall in love with. The artists' designs are brought alive on the socks!
Creating special merchandise for your concept store, merchandise store or e-store can be an art. Embellish your in-house designs with this exciting new form of premium merchandise advertising with DTC World. 
DTC Support: Sourcing, Production, Logistics
View Products: Customised Socks
You may be interested in these Showcase projects: