Brand:
Tiger Beer
Description:
The first Asian player to win the Premier League's Golden Boot, Son Heung-Min, is the official brand ambassador of Tiger beer.
In conjunction with World Cup 2022, Tiger beer had launched a global campaign – 'The Golden Son' – featuring Son's inspiring story on how he became one of the greatest footballers of the modern era.
As the appointed Amenities Global Fulfilment Partner of Tiger beer, DTC World has designed and produced marketing gifts for use in this exciting global campaign during the football season.
Limited Edition Tiger 'Golden Son' Gift Set
This Limited Edition Tiger-Son Gift Set was specially crafted to be given to esteemed guests and Key Opinion Leaders (KOLs) of Tiger in Singapore, Malaysia, Vietnam, Cambodia, South Korea and Taiwan.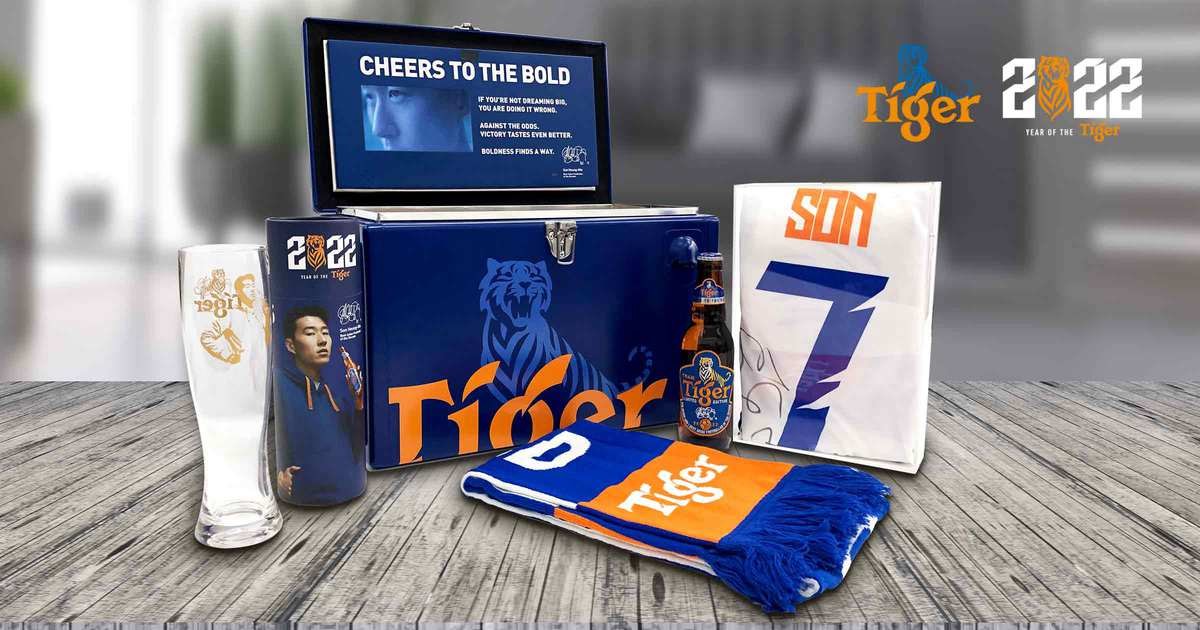 Every customised product in this VIP gift set was carefully selected and designed to create a memorable experience for the recipients. The consolidations of orders, production and logistics arrangements for this global marketing project were effectively carried out using DTC World's Global Fulfilment solution - SIMPLIFY.

DTC Support: Design and Set Up of E-Merchandise Portal, Web Hosting and Maintenance, Inventory Management and Reports, Provision of Analytical Reports and Key Findings, Merchandise Design, Sourcing, Production and Delivery.

You may be interested in these Showcase projects: