We often hear of the term "Tote Bag". Have you wondered what's the meaning of the word "tote"? Well, tote actually means: to carry.
Tote Bags (a.k.a. carrier bags) are so common nowadays that they have become part of our daily lives. They can be used by people from all ages, for all occasions ranging from groceries shopping, outdoor play, shopping bags, for schools, as gift bags … …
Tote Bags is one must-have item that Marketers and Brand Owners will definitely have to promote their products, because:
Tote bags are practical and functional carriers for everyone;

Brand names, logos and product designs can be printed on the bags prominently;

Tote bags are reusable;

Potential for prolonged and increased brand awareness when consumers use the carriers repeatedly (free marketing!);

Cost of producing the tote bags is relatively lower!
In this blog post, DTC is going to share with you the top 7 types of Tote Bags that marketers love.
1) Canvas Tote Bag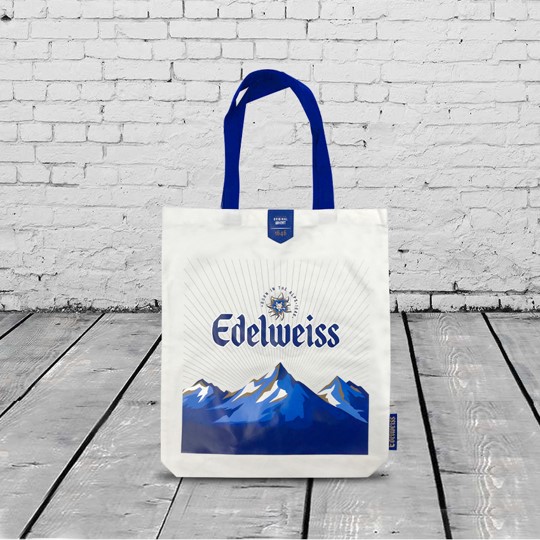 Canvas tote bags have always been a great favourite among Marketers for their marketing campaigns. They are highly functional and consumers love to receive nicely designed tote bags to use in their daily life. With its affordable cost, Canvas tote bag provides high ROI (return on investment) for the marketers.
Look at the Edelweiss canvas tote bag (image above) that DTC has produced for Edelweiss beer marketing campaign. Soft-to-touch quality canvas material carrier with the Edelweiss brand logo elegantly printed. An everyday tote bag for all.
This tote bag is one of the enticing premiums in the Edelweiss global amenities catalogue, available for the brand marketing teams around the world to order for the brand's advertising purposes.
Read more about DTC's Digital Global Fulfilment Web Shop.
2) Tyvek Reversible Tote Bag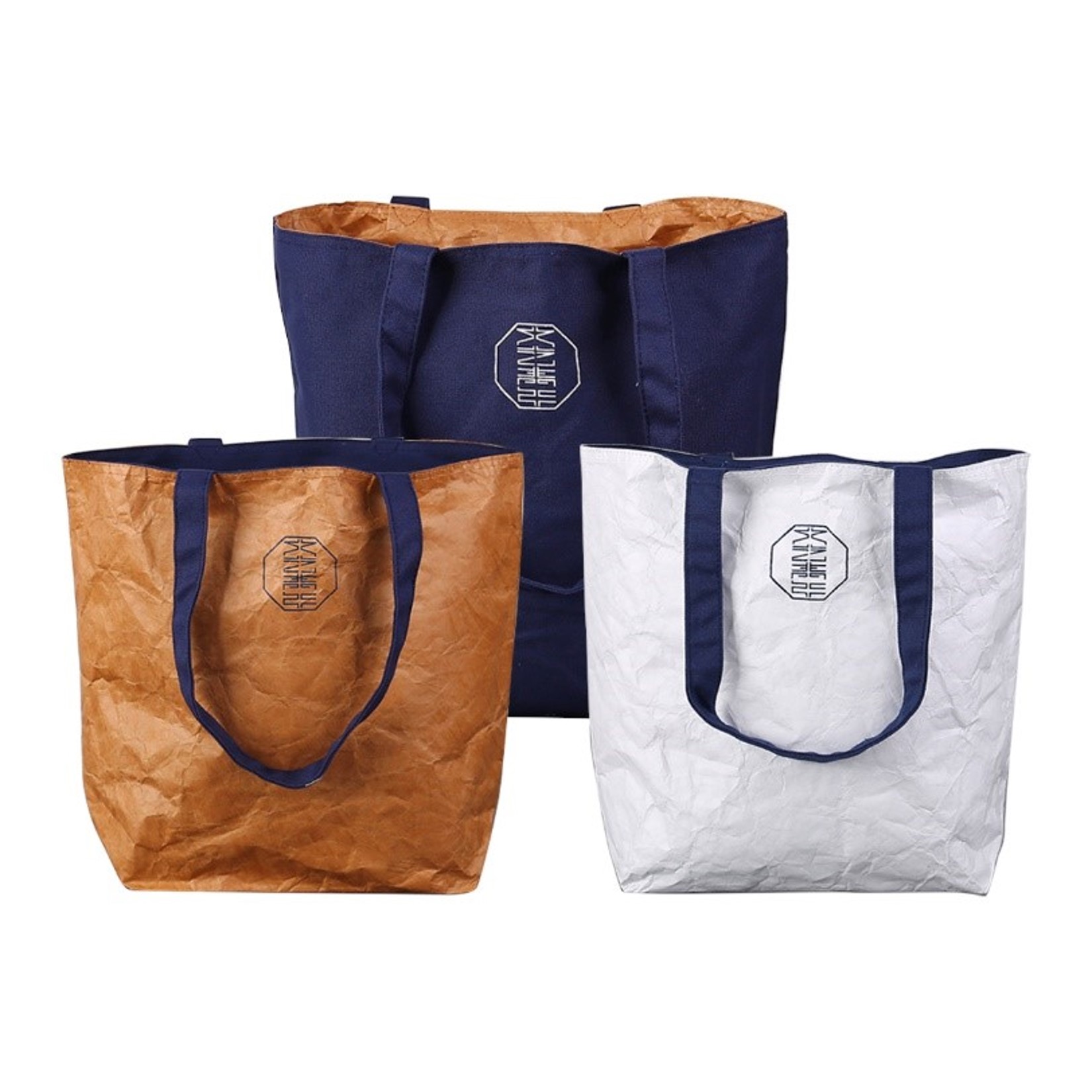 Tyvek is a material made from high-density polyethylene fibers that are stronger than paper and versatile like fabrics. They are breathable, water resistant, tear resistant, and lightweight.
It is getting very popular among consumers as it is both stylish and eco-friendly. Tyvek is easily recyclable and even if it ends up in landfill, it will not leach harmful compounds.
Customising a Tyvek reversible tote bag might be more costly than a canvas tote bag, but it will definitely appeal to the growing green consumer community.
Enquire about Tyvek Reversible Tote Bag here.
3) Japanese Style Knot Bag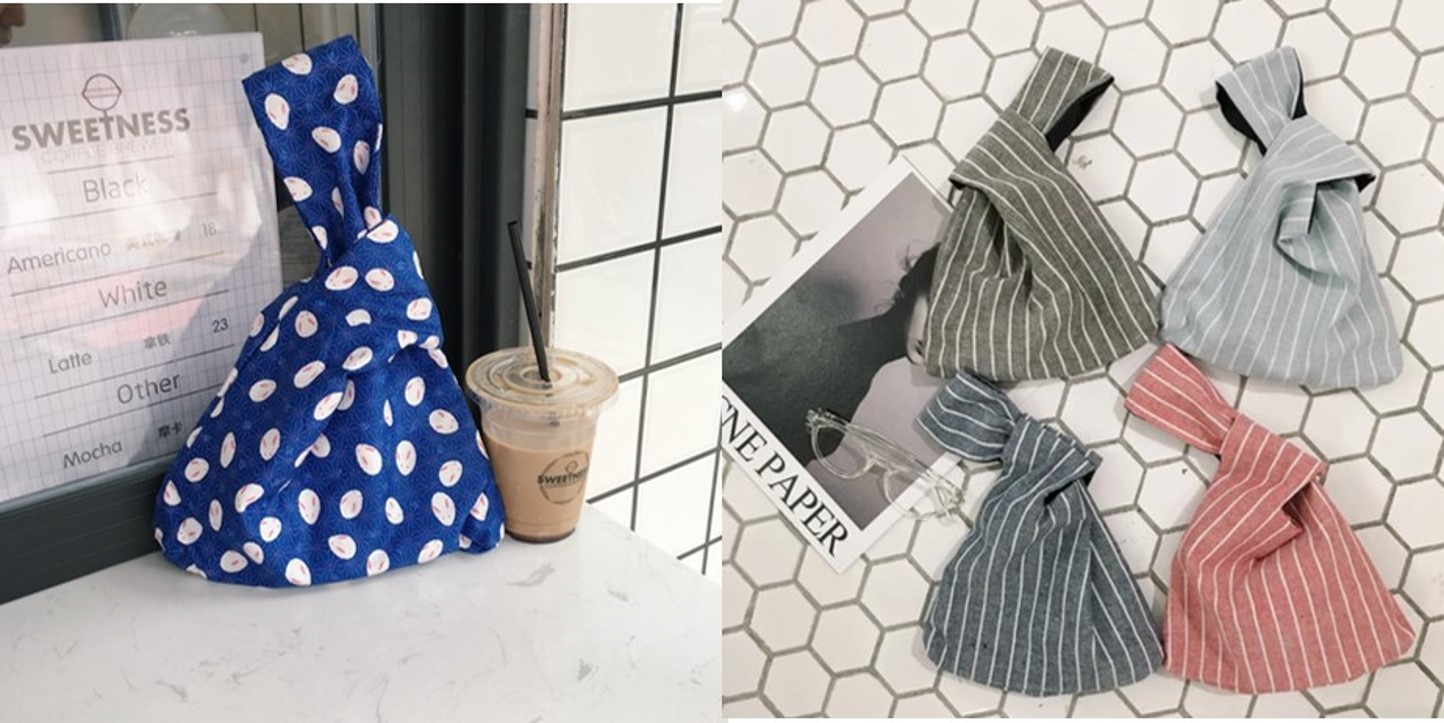 Uniquely designed hand carrier inspired by retro Japanese flair. Small tote bag with an easy knot that can be slipped seamlessly onto wrists, portraying a vogue and graceful appearance. This is especially popular among ladies.
Enquire about Japanese Style Tote Bag here.
4) Jute Tote Bag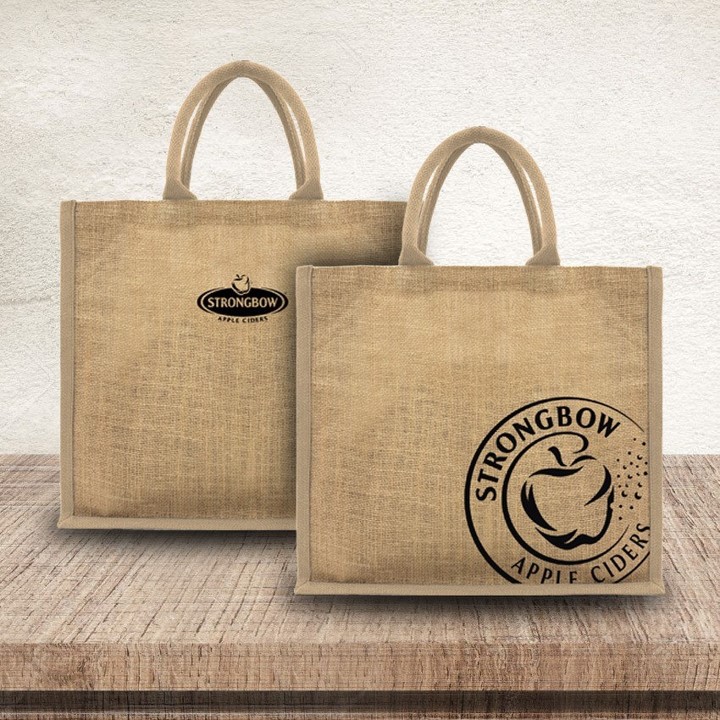 Jute is a natural fibre that can be spun into sturdy tough threads. Being durable and great in strength, Jute bags are generally more lasting.
Jute tote bags are another increasingly popular bag among consumers as they are environmentally friendly. The rustic jute material colour radiates a down-to-earth aura, and when designs are printed on it, it gives a soothing and back-to-nature image of your brand.
Check out our range of Jute tote bags here.
5) Foldable Canvas Tote Bag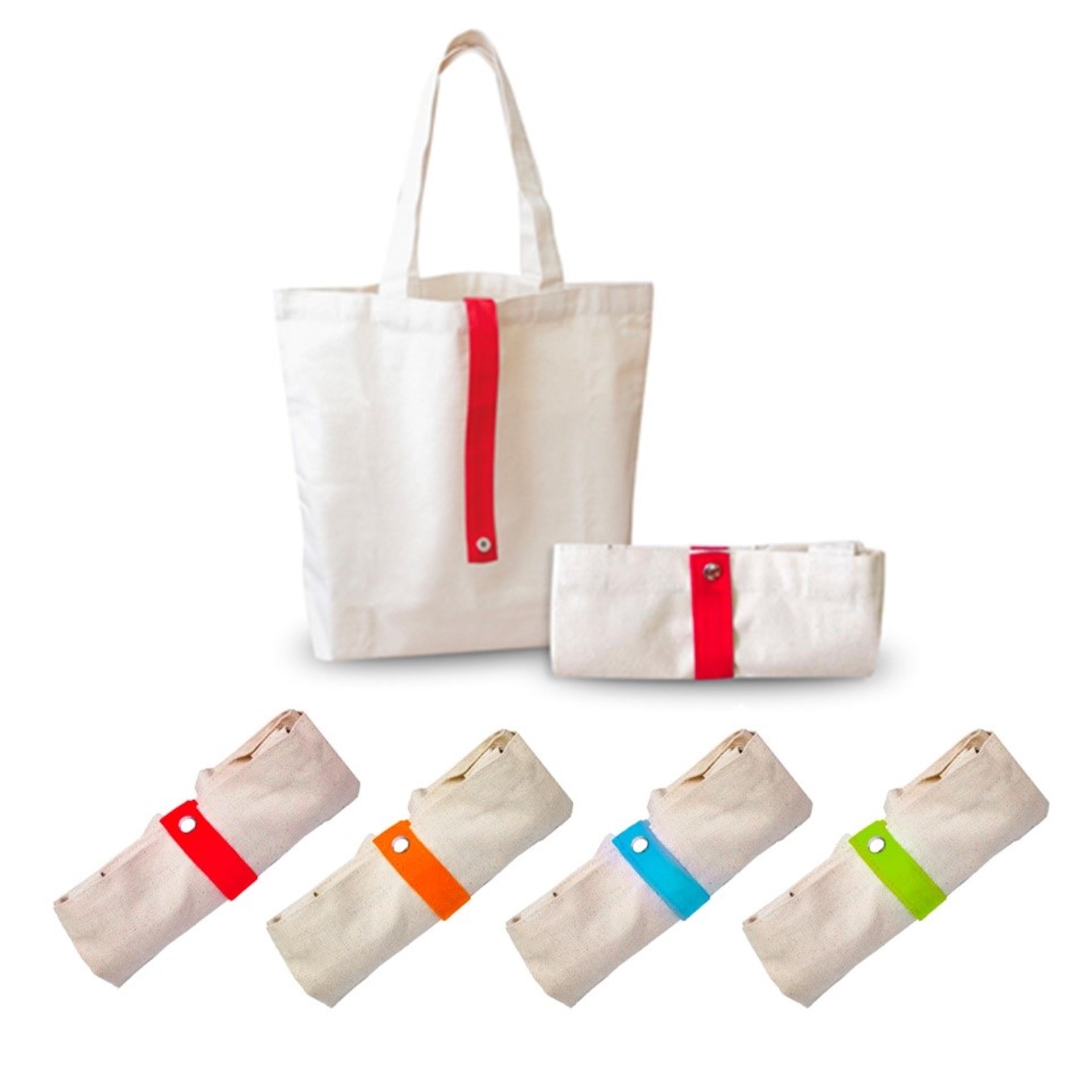 As canvas material is soft and cottony, it can be easily rolled or folded into compact size. These foldable tote bags are ideal for on-pack gifts promotions, as they can be packaged together with the products easily. In addition, they are light, thus posing little logistical issues at retail outlets and trade channels.
Being extremely portable, the foldable tote bags can also be used by consumers as extra shopping bags or carriers, promoting usage of reusable bags, reducing plastic bags usage. This allows the brand to play a part towards sustainability as well.
Enquire about Foldable Tote Bag here.
6) Full Color Printing Non Woven Bag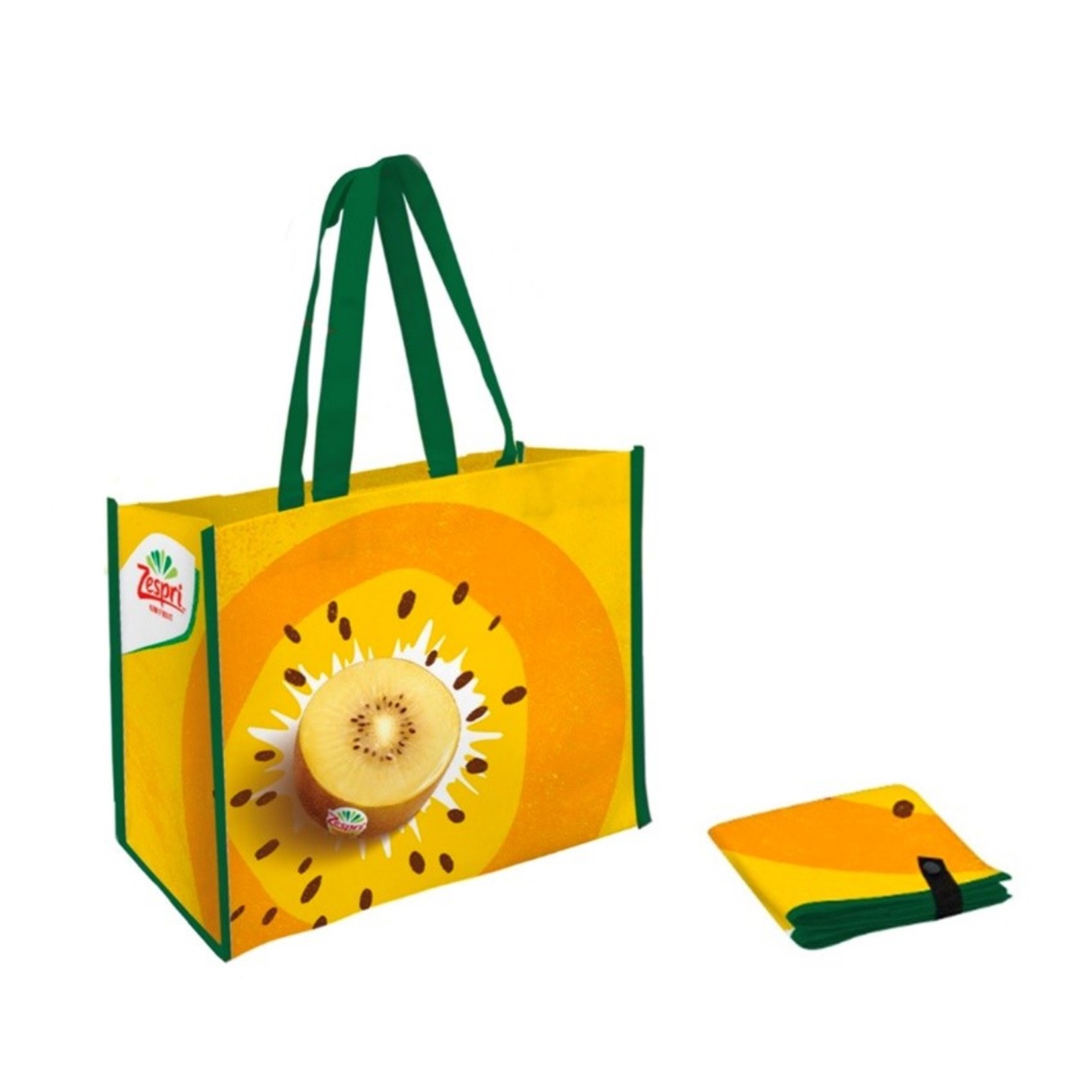 With many countries imposing plastic bag charges in supermarkets, foldable non woven bags have become a very popular gift with purchase (GWP) item for campaigns at supermarkets.
Marketers are able to customise full colour printing to the carrier bag at an affordable price, which gives great ROI for their marketing campaigns.
An example is this Zespri foldable non woven bag that DTC has done for Singapore and Malaysia.
PS: for qty less than 5000 pcs, it may not be cost effective to do full colour printing. But talk to our friendly staff at DTC, our knowledge consultants will be able to advise you on how to customise the design to maximise your ROI for your GWP merchandise.
Enquire about Non Woven Bag here.
7) Cotton Mesh Tote Bag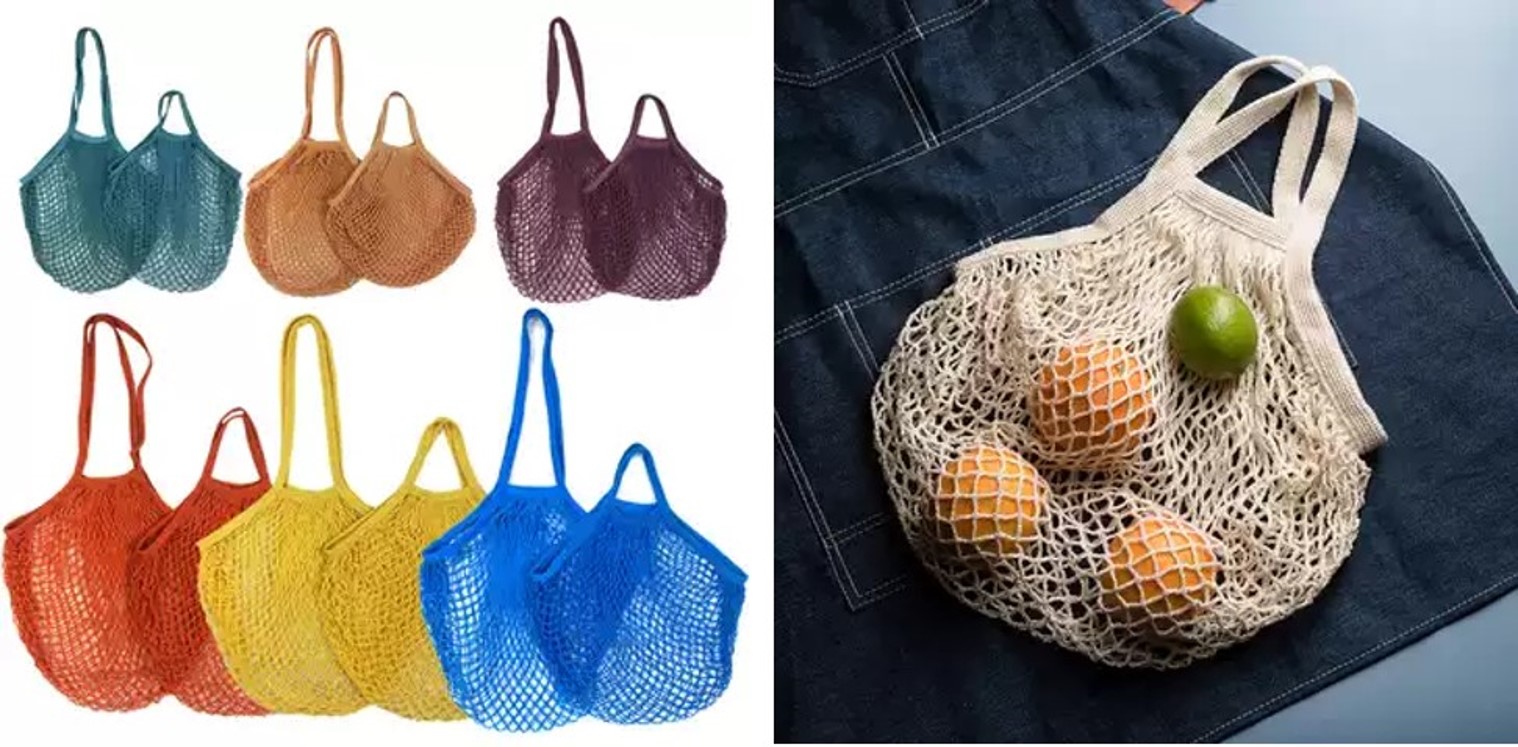 It is always challenging for marketers to find affordable gift ideas that meet their ROI for their advertising campaigns. With affordable pricing and good perceived value, this cotton mesh tote bag is always in the radar of many marketers.
Most importantly, it is made of cotton, which will not leak harmful chemicals even if it ends in landfills. But of course, it is best that we keep reusing it for as long as we can in order to Save our environment.
Tote Bags are no doubt one of the most effective gifts that you can offer to consumers to enhance your brand image and increase your brand exposure.
Pondering over what kind of tote bags are suitable for your marketing budget?
What designs to capture consumers' attention?
What material and size of tote bag to use for your products?
Fret not! Contact DTC now and we will be able to advise you on all your queries.
Click here to get more ideas on the different types of bags that are available in the market.
Click here to read other blogs.