Christmas is right around the corner! If you are wondering how you can take advantage of this busy season to boost your business, then you are in the right place.
Turn heads and be noticed with unique and practical Christmas promo products! To help you spread the festive vibe, we rounded up some of our favourite holiday-themed items. These promotional ideas for Christmas are not only eye-catching but they will surely help you get your message across
LED NIGHT LIGHT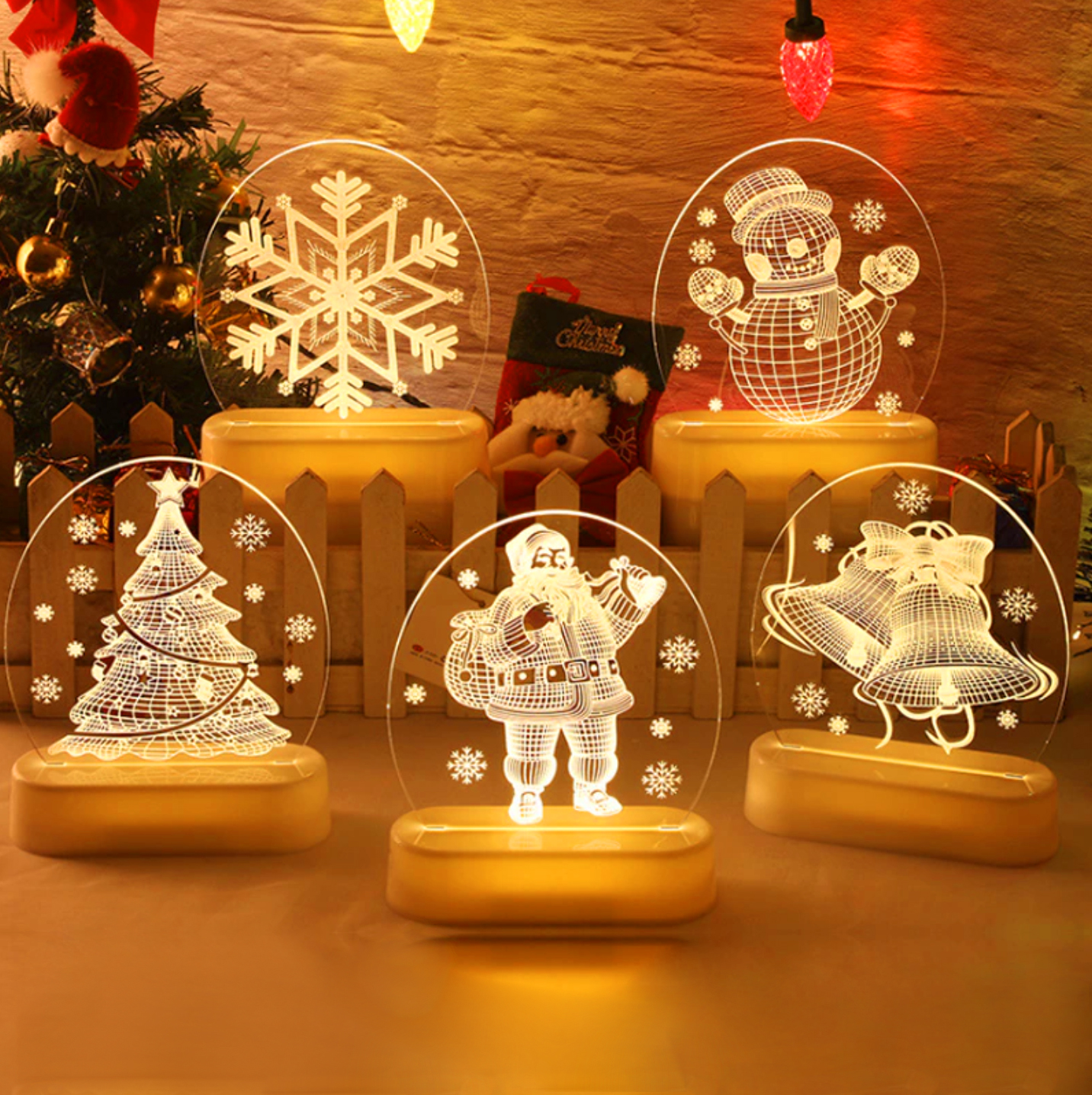 These LED lights are versatile to suit whatever brand promotions and they are unique - sure to stand out among all the other Christmas promotions out there this festive season.
CUSTOMISED WIRELESS CHARGER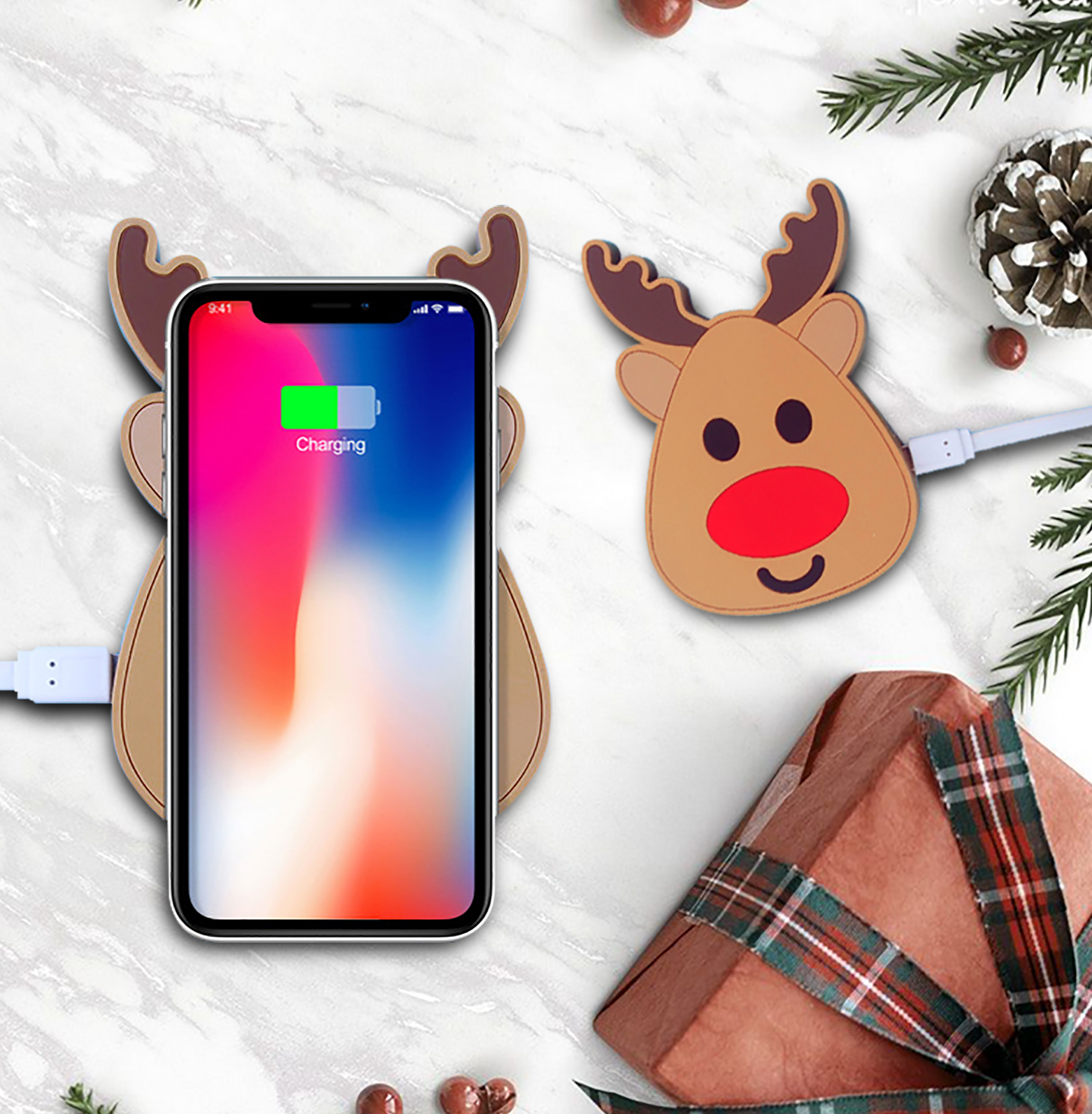 With the release of iPhone and Samsung, this innovative gadget is becoming the top selling product of the season. It is customizable, fully brandable, and can come in various shapes and designs.
CUSTOMISED WIRELESS EARPHONES IN A CAN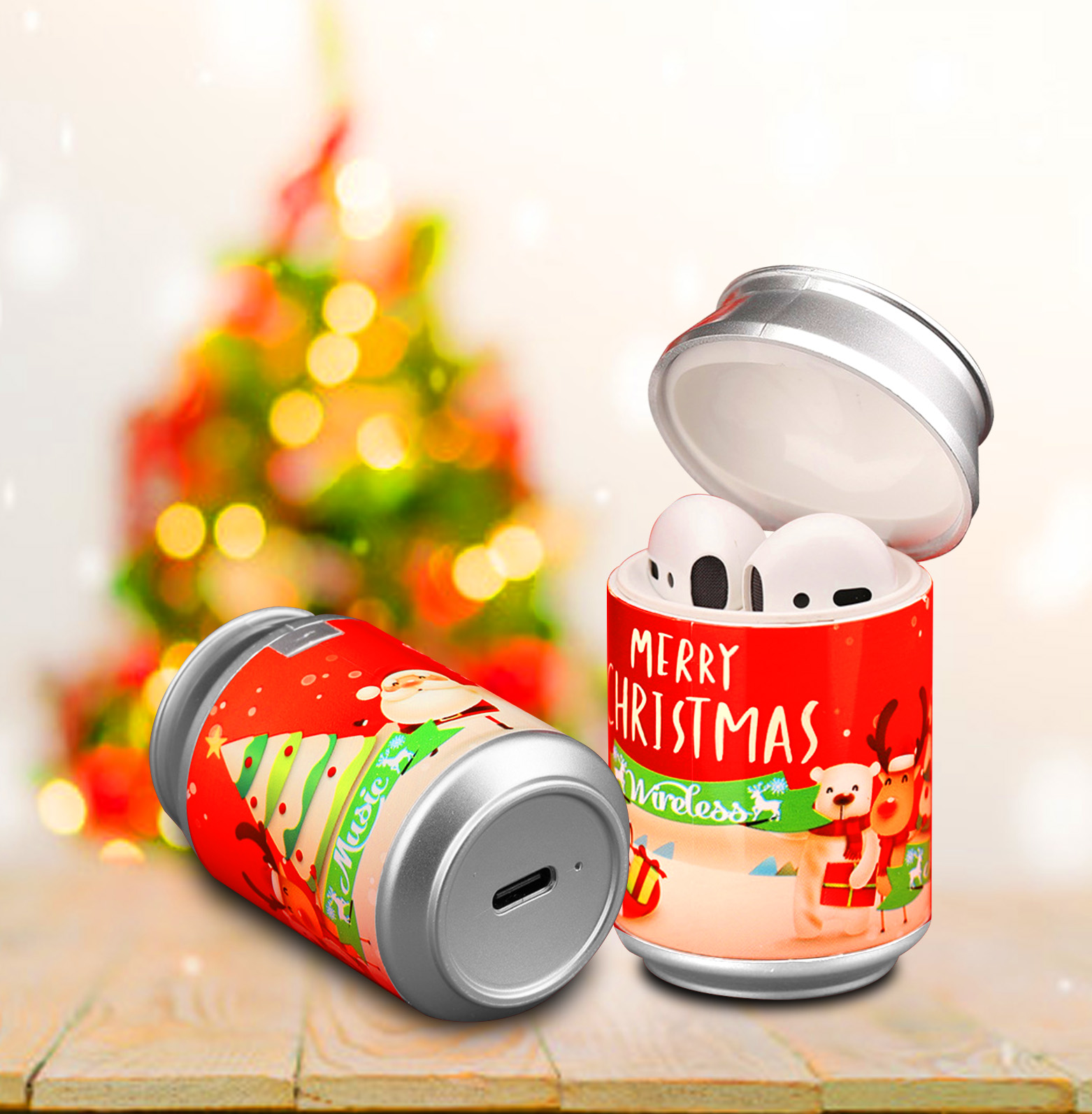 The selling point of this wireless earphones is the uniquely designed shape. You can customise the can into your can of beverage. Suitable for beverage industry. This will be attractive to consumers as carrying this item is like bringing miniature of their favourite beverage with them; constant brand reminder.
CHRISTMAS BALL BLUETOOTH SPEAKER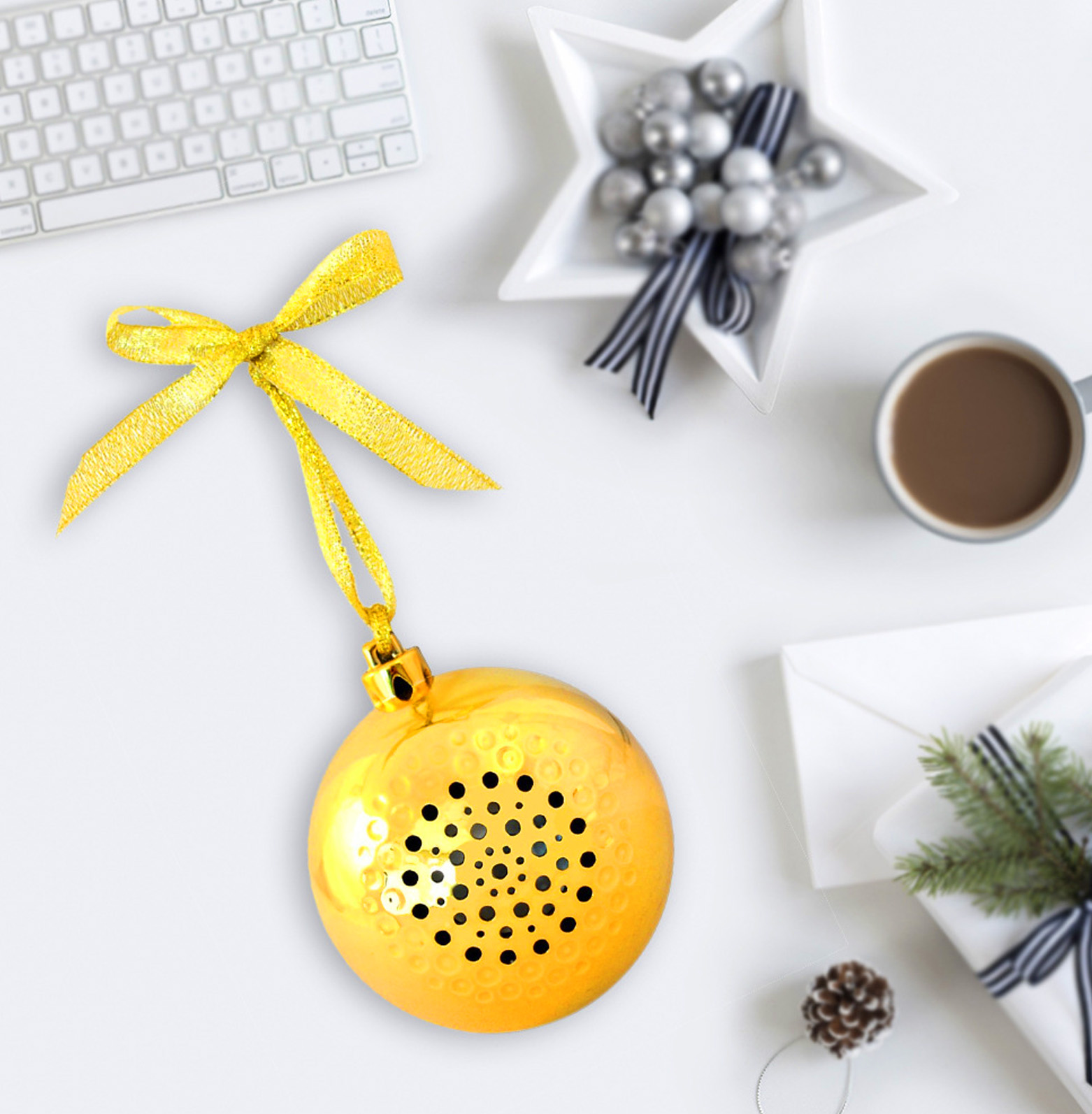 With Christmas approaching, what better way to enjoy the festivities than with happy music? That is why a Bluetooth speaker would certainly be perfect as a Christmas promotional gift! Your customers will certainly be able to use them to enjoy some music at home with their families, how perfect!
These Bluetooth speakers come in the shape of Christmas tree balls and can be customized with logos.
CUSTOMISED CUSHION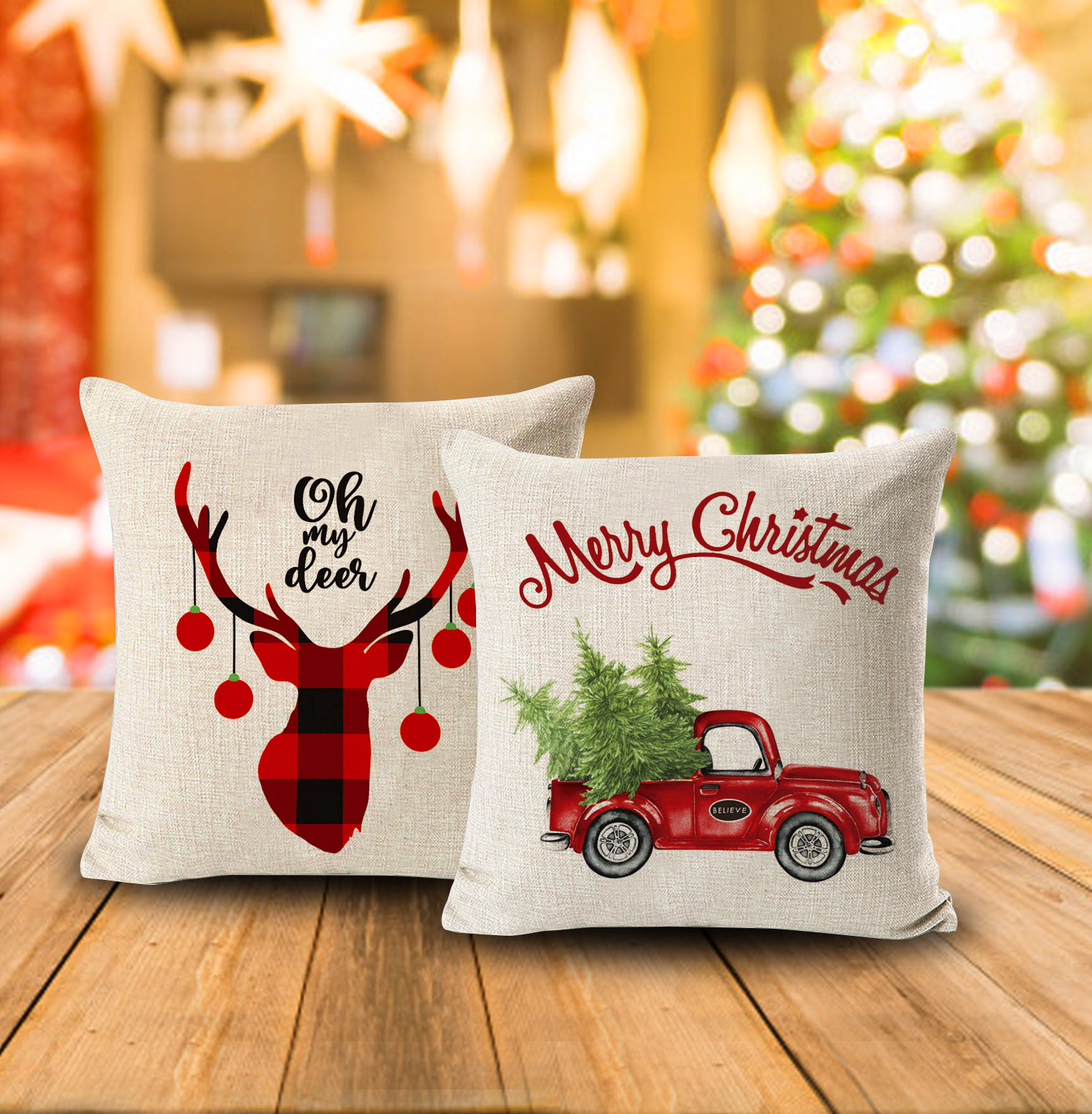 Cushions give customers' homes and offices a decoration that suits them and could represent your brand at the same time. These customizable cushions are fully suitable to your brand and the shape you prefer to promote your brand with. This is a great promotional product for the household and a perfect idea for logo placement.
2-IN-1 CUSHION CUM BLANKET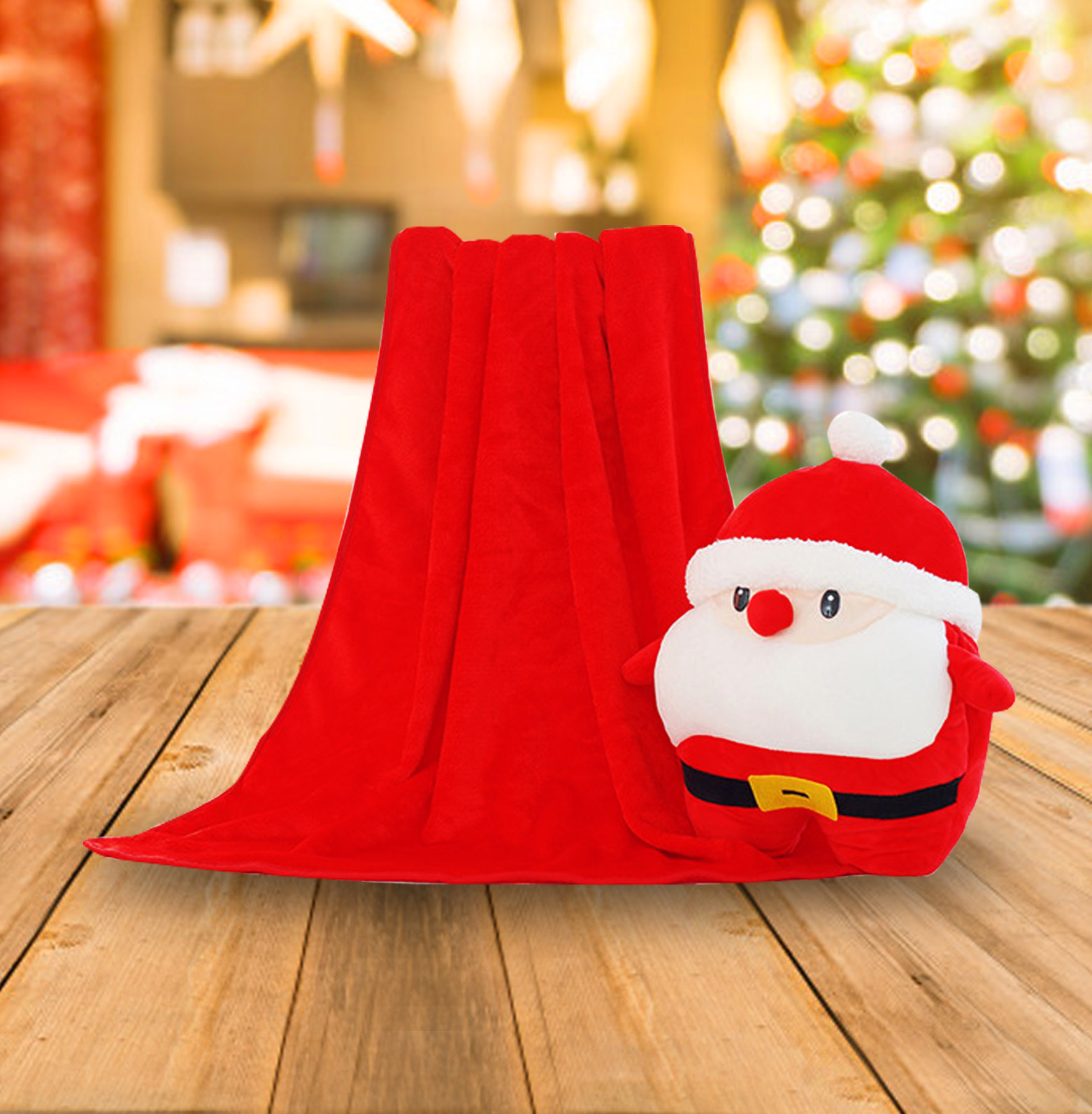 Made of high quality soft plush and coral fleece. A cushion convertible in a soft and warm blanket, making a great Xmas gift. There is a zipper on the pillow; the blanket can be folded in it. It makes it easy to store the blanket and easy to carry; making it an excellent household promo gift.
CUSTOMISED CHRISTMAS PENDANT SPOON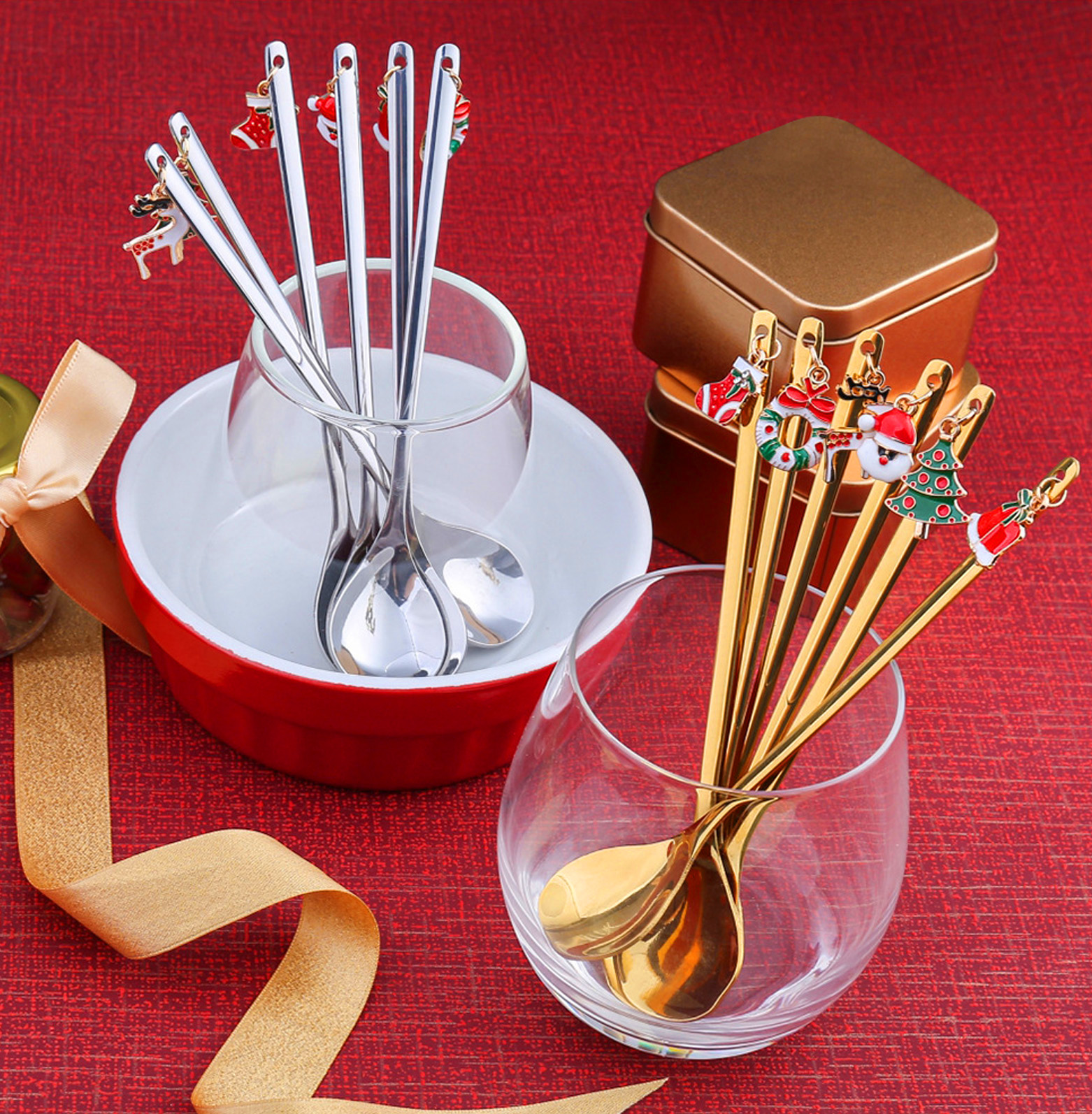 These customised Christmas spoons will add a fancy touch to any drinks being served.
CUSTOMISED SMALL POUCH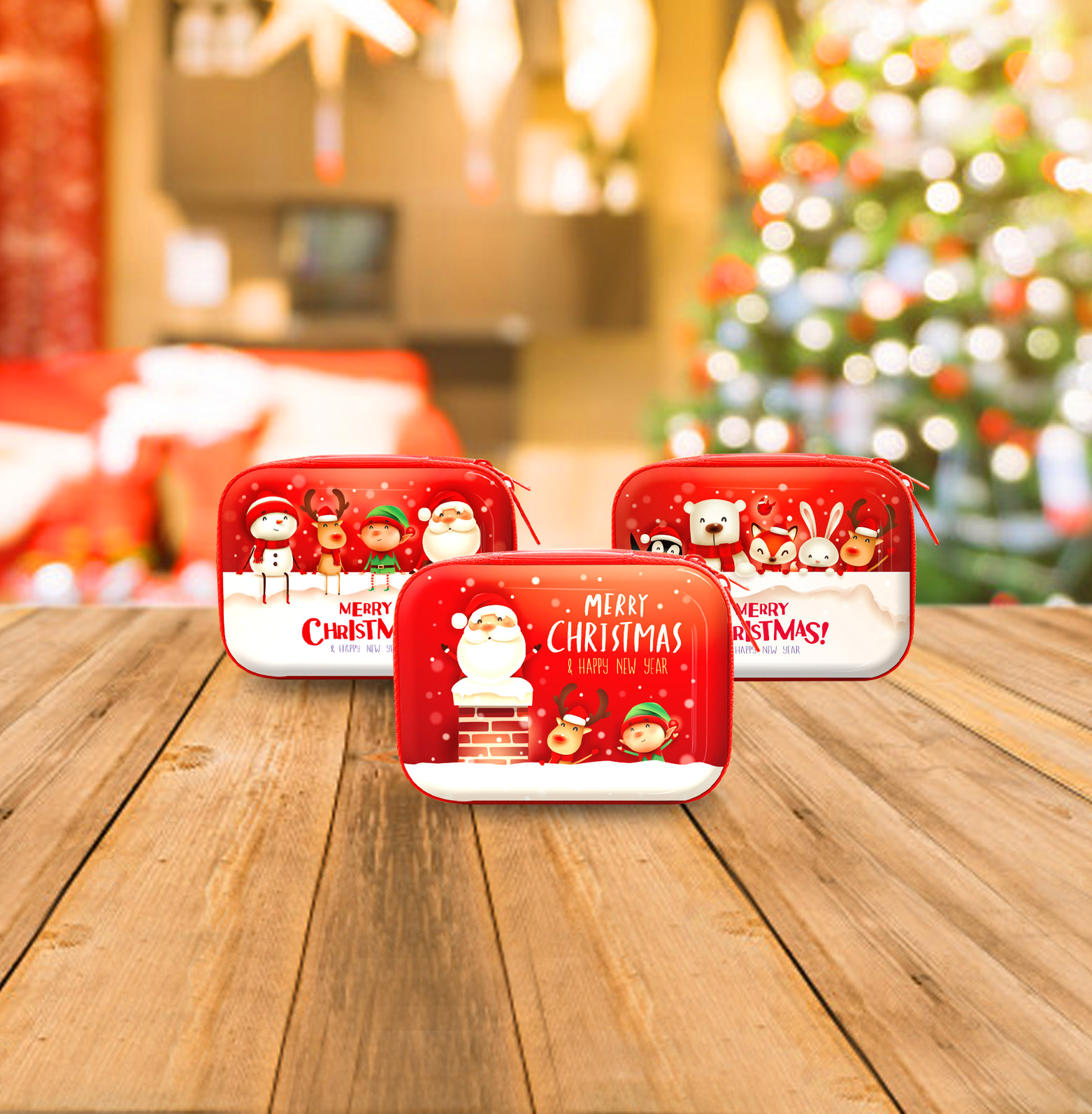 Small palm-sized purse to keep your coins, keys or accessories to stay organized. Suitable as a promotional gift during the festive season.
CUSTOMISED CHRISTMAS TUMBLER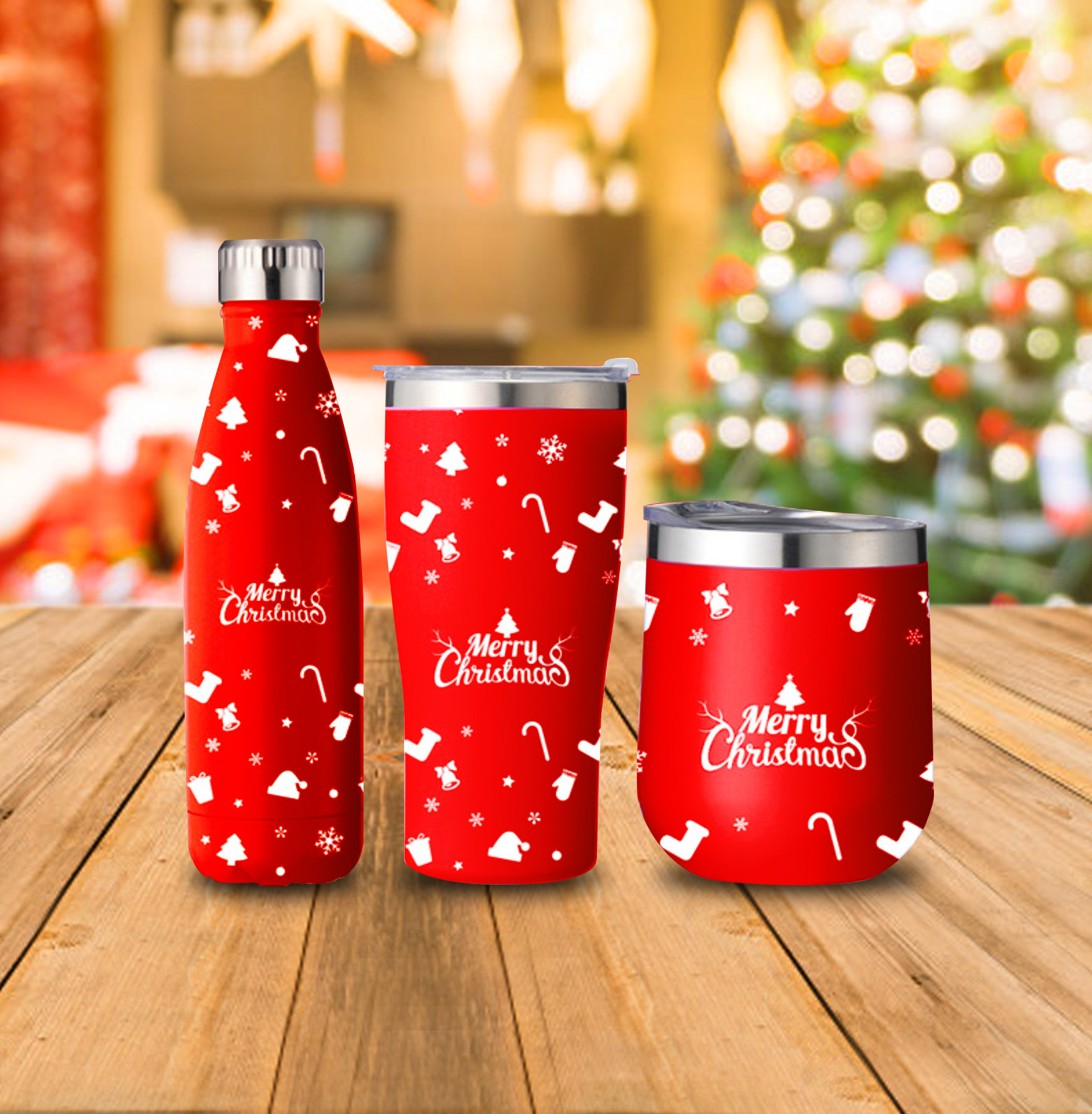 Nowadays, there is an increasing demand for reusable drinkware. Consumers are becoming more eco conscious in their purchases. These high quality stainless steel tumblers and bottles are made to last. Consumers will use these tumblers and bottles regularly and for a long period of time, making them a simple and effective way to promote your business.
WHITE CHRISTMAS MUG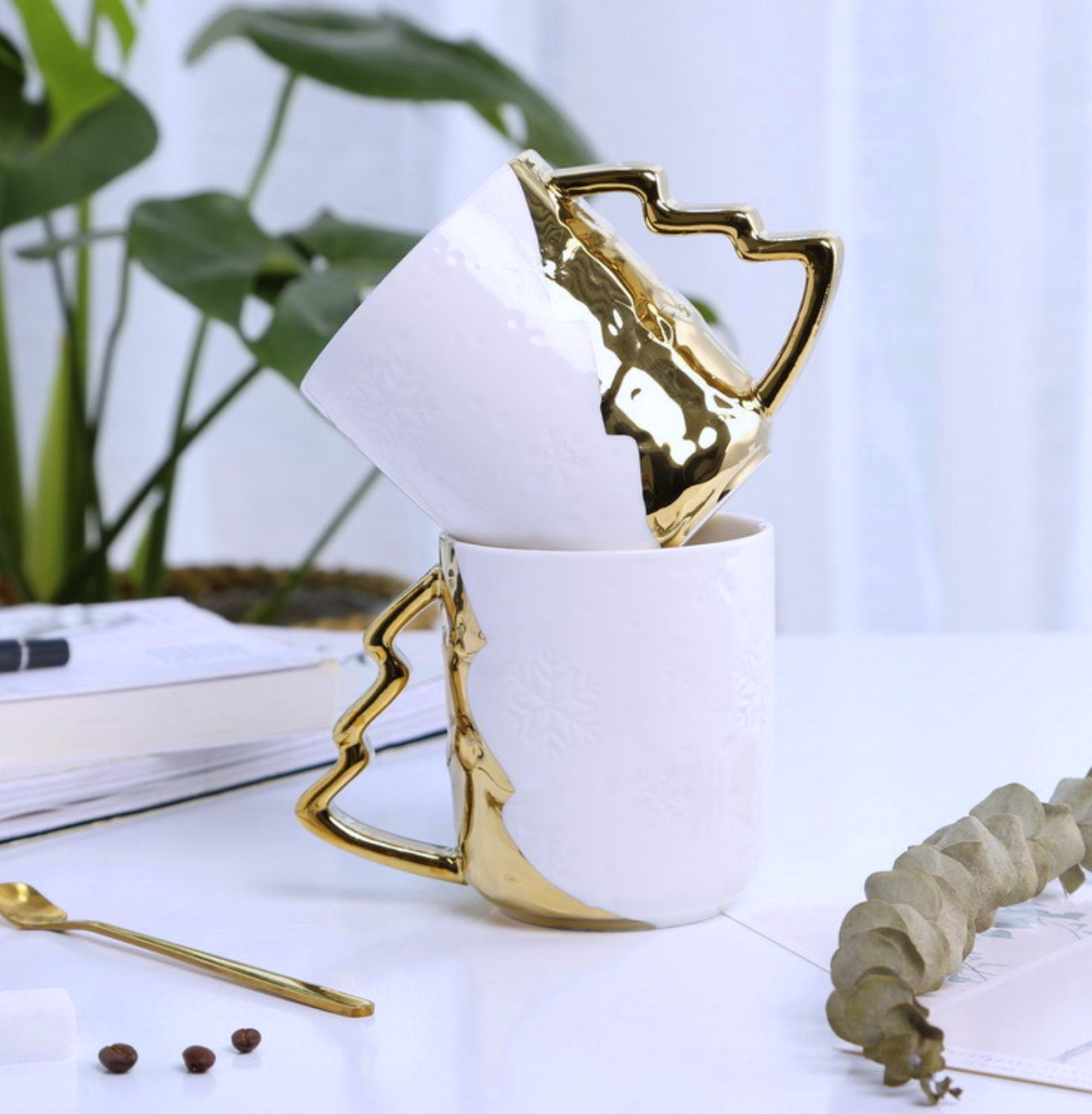 So why not give away a beautiful White Christmas Mug as a promotional gift this season? This unique mug with a gold handle design which is inspired by the Christmas tree is a good item just before Christmas comes, adding some glamorous feel for the festive season.
When it comes to your Christmas promotional gifts, it is important to consider the functionality and beauty of the design. Customizing them will increase your value as a brand. These product ideas are excellent tools to increase brand recognition and promote your brand.
With Christmas being a holiday season, companies can jump on the holiday train by saying thanks to loyal customers with free gifts or great promotional deals.
Furthermore, people spend more during the Holiday season than at any other time of the year. By offering Christmas promotional gifts like these, customers are incentivised to choose your company's products over its competitors.
Contact DTC to help you to design & produce high-quality custom promotional products to meet your branding requirements!
Click here to read other Blogs.