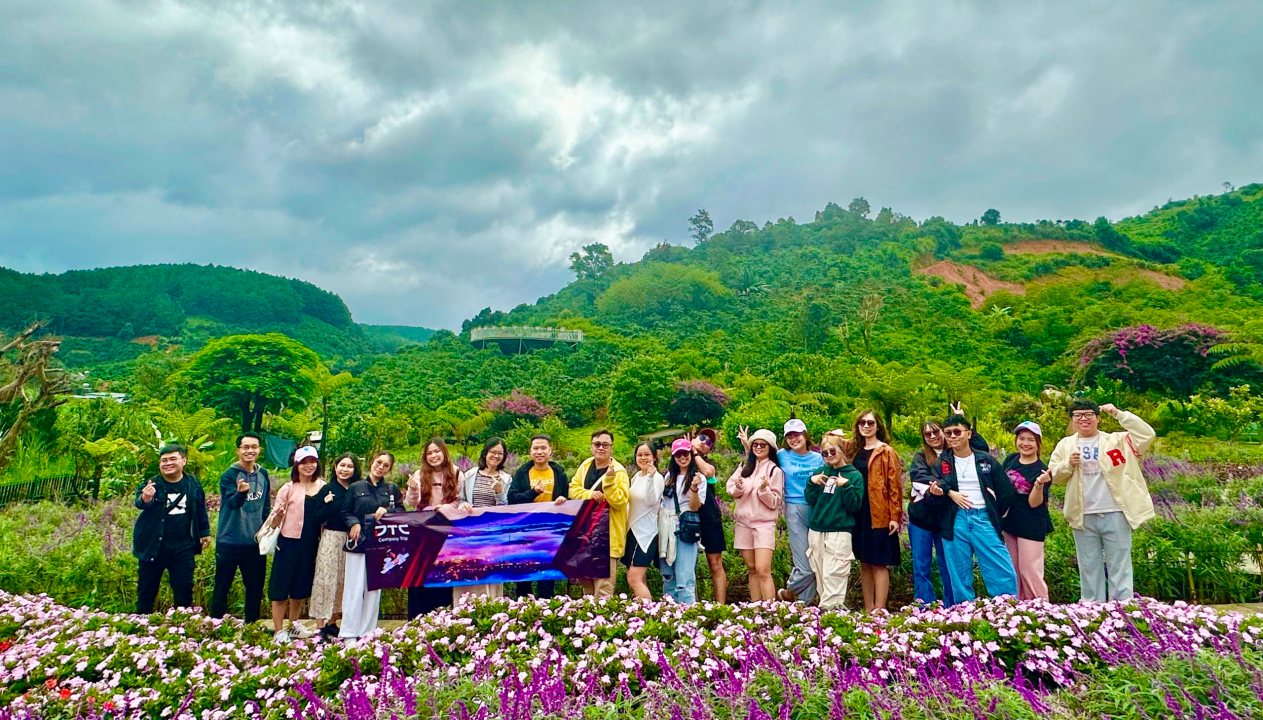 "A culture is strong when people work with each other, for each other." — Simon Sinek

In recognising the team members' hard work and dedication for the past year, our team at DTC World Vietnam holds a 3D2N corporate retreat, exploring the "Little Paris of Vietnam", Dalat and several other mesmerising local scenic attractions — from 28 to 30 July.
Marking a successful maiden team building event in 2023, this activity has given everyone the opportunity to recharge and reconnect with nature, as well as with one another out of the office environment. Not only that, but the team building event also illustrates the company's gratitude toward our staff members who have been delighting our clients through their relentless efforts and committed focus on providing tip-top customer service.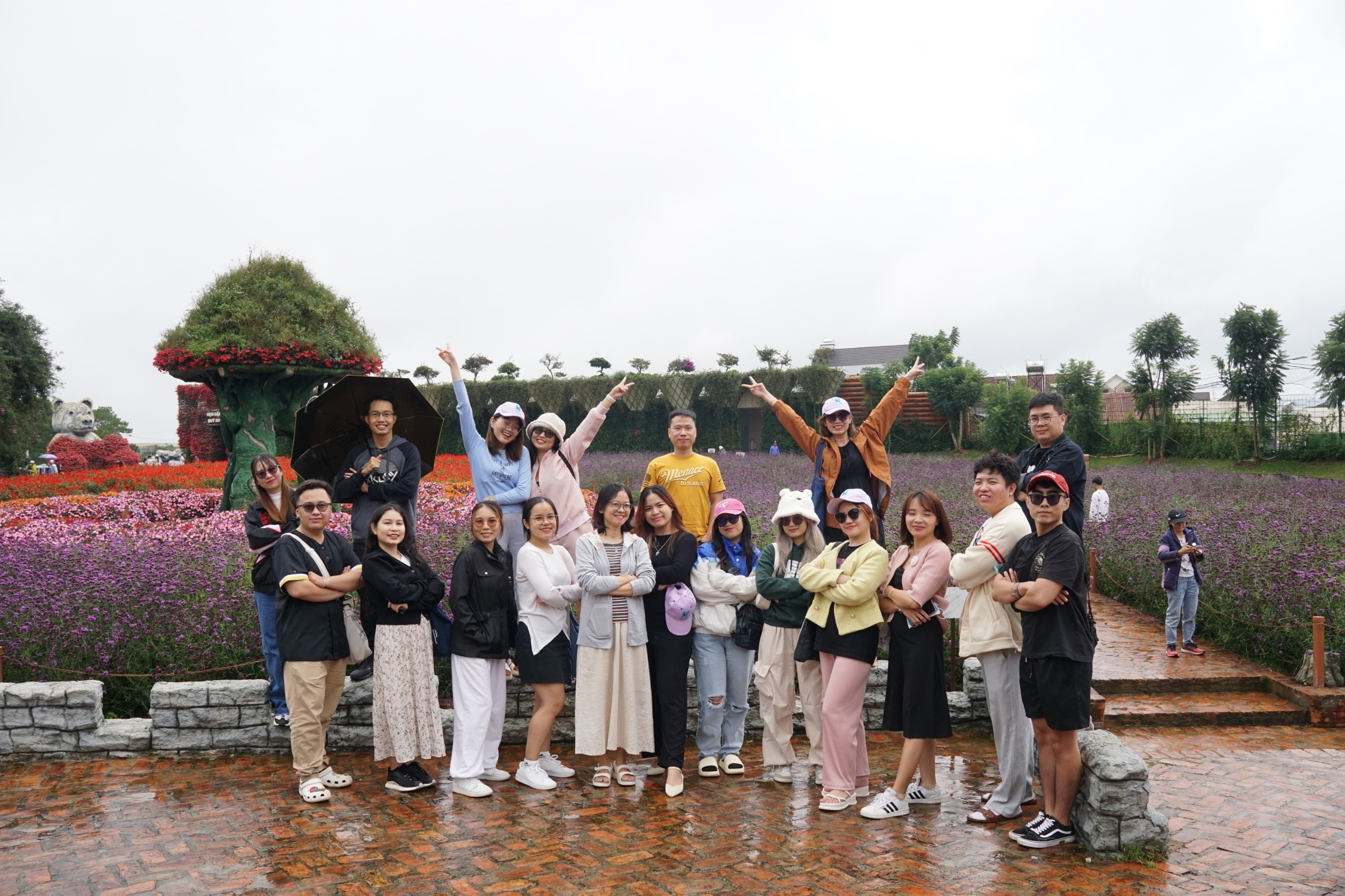 Kickstarting the company trip with the breathtaking scenery of Dalat, we couldn't hold back our wow's and wah's of of the panoramic view of Hue's major attractions — through a purpose-built watching Vong Canh Tower, which is located on the top of the hill. The awe-inspiring trip next brings us to another popular tourist spot, the Infinity Lake, which was located 15 kilometres from the city centre — before we grab a cuppa while enjoying the colourful garden at the Chuon Chuon Lake.
Not missing out on the opportunity to capture all these beautiful scenery, we also make sure to pose for our group photos. In the midst of all the "
1, 2, smile
", we believe all the adventures and moments are awesome ways to create fond memories among our colleagues.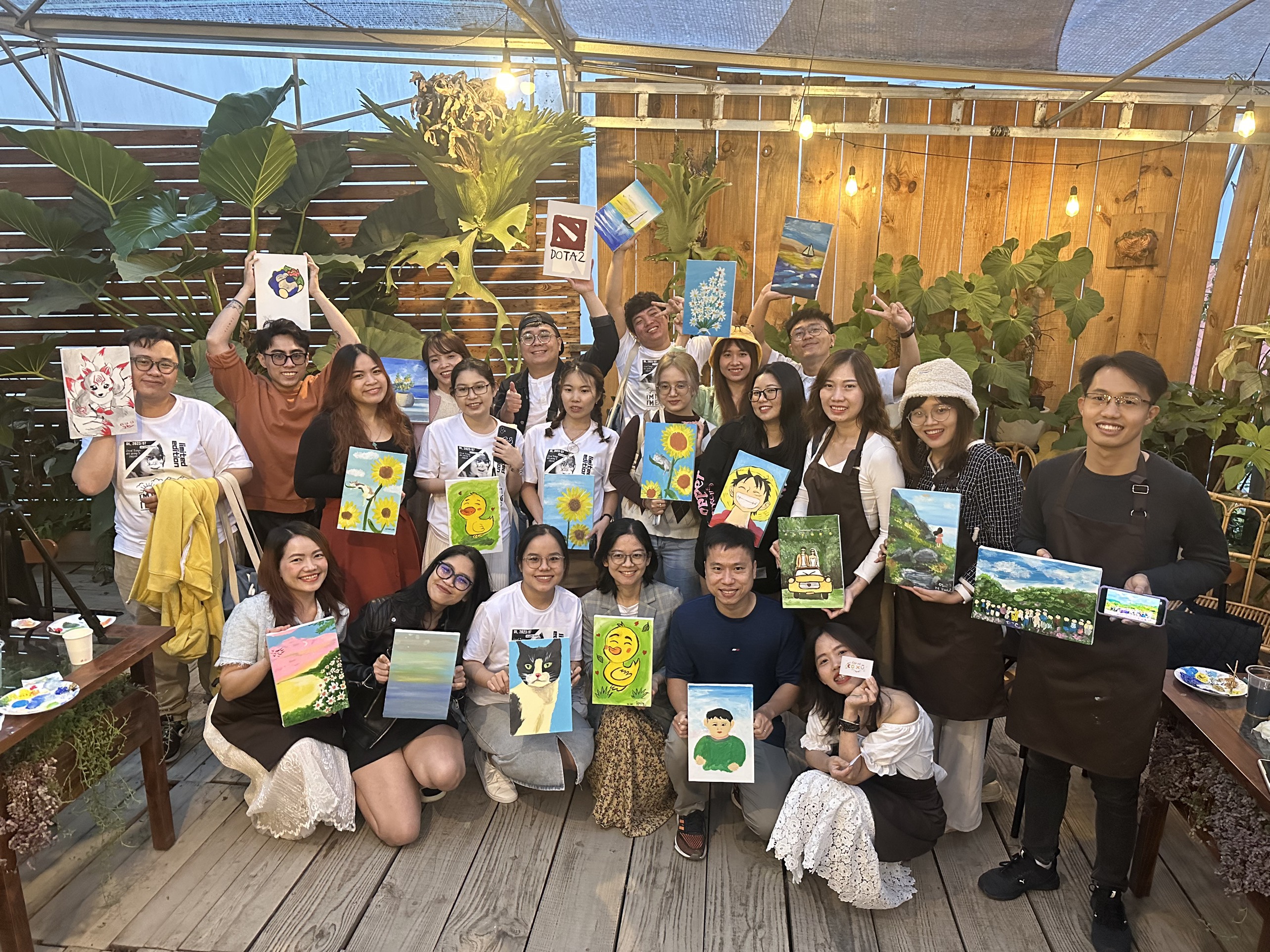 Keeping the agenda purposeful and meaningful, we also participated in a relaxing painting workshop. Therapeutic and calming, it is a good session to encourage our team members to explore their creative side. The drawing workshop allows us to take our minds away from the hustle and bustle (sometimes, stressful) of city life. This workshop helps to elicit every participant's intrinsic drive, motivation and creativity — something which we can incorporate into our day-to-day at work as well as personal life.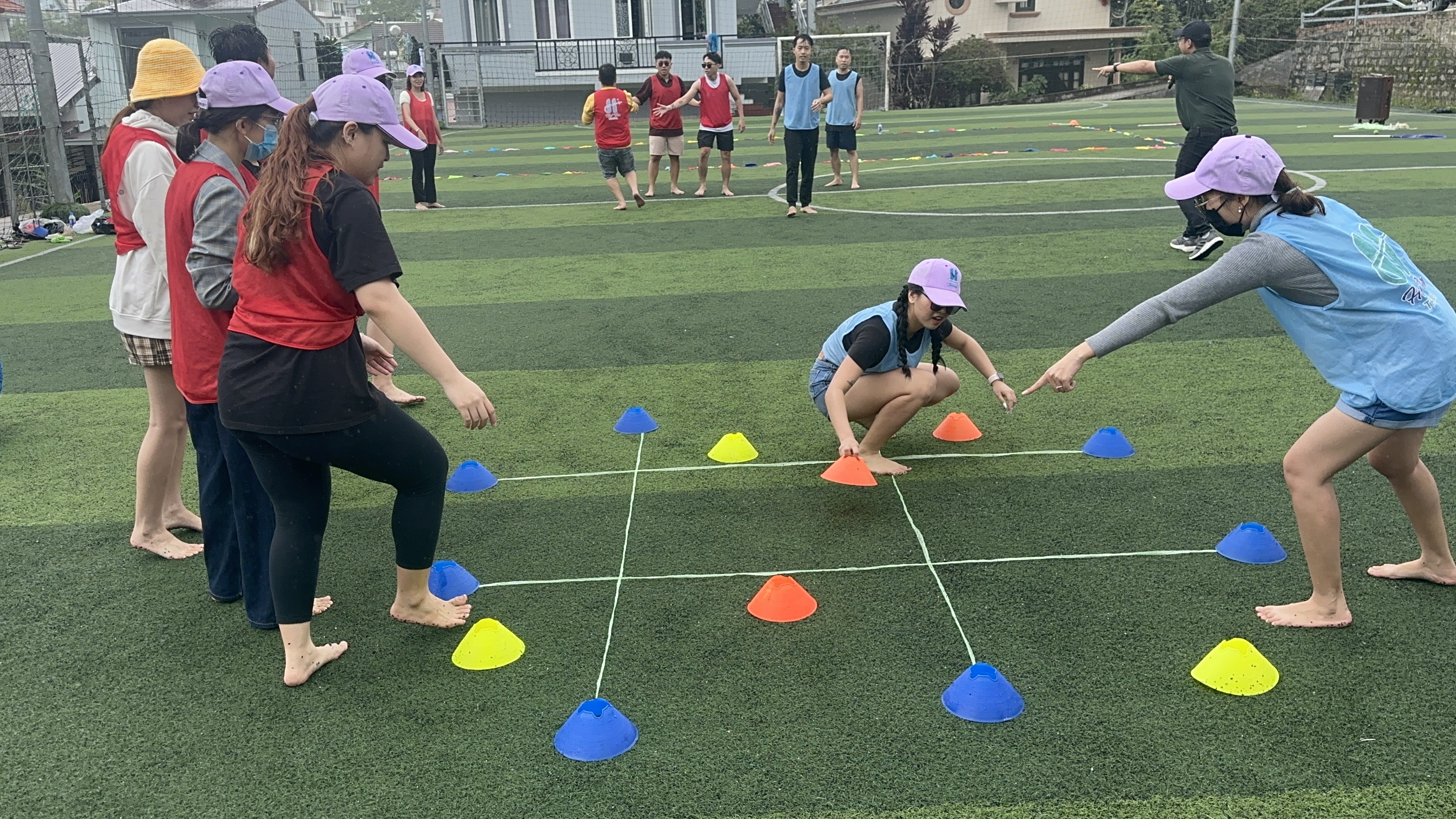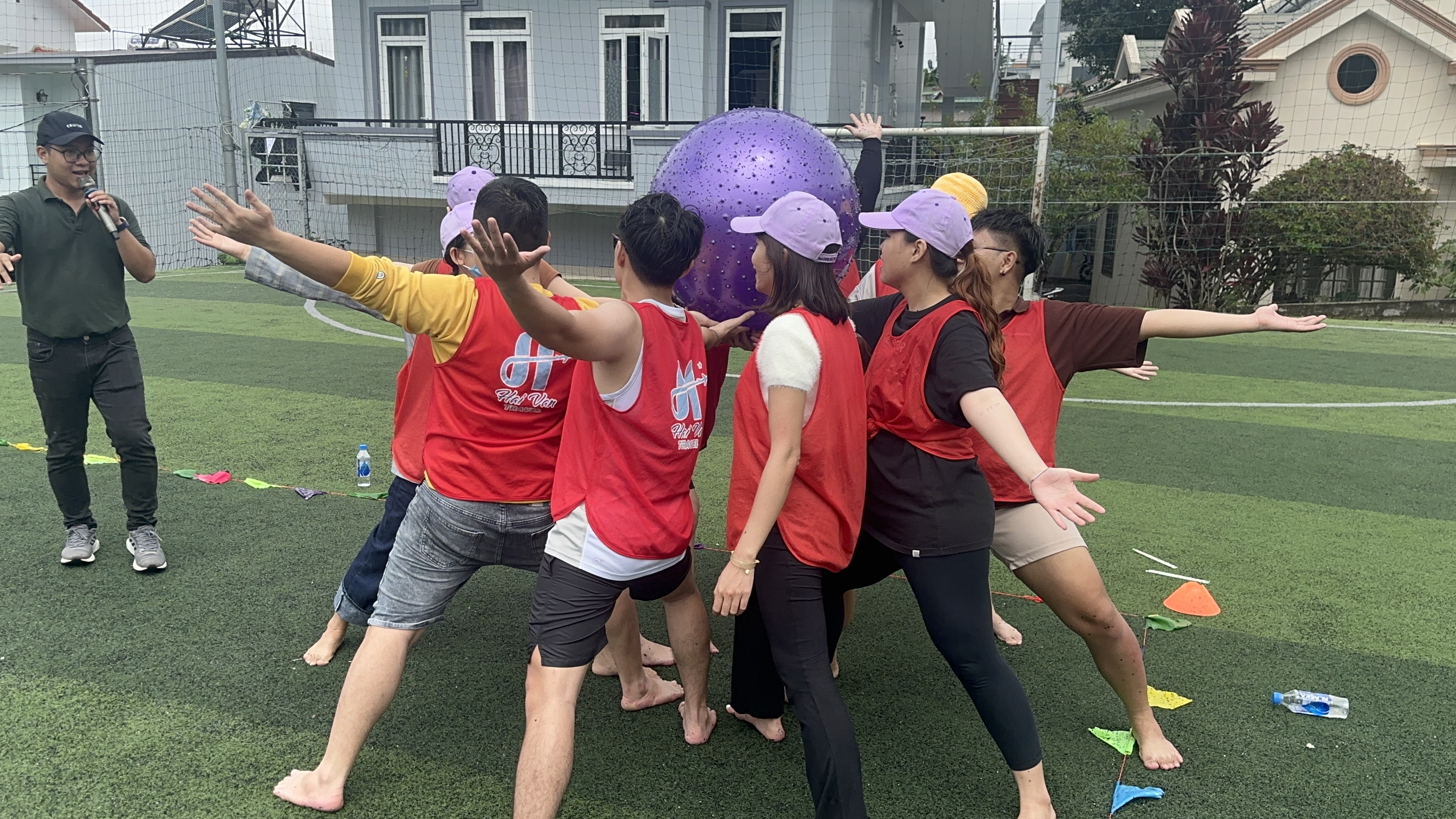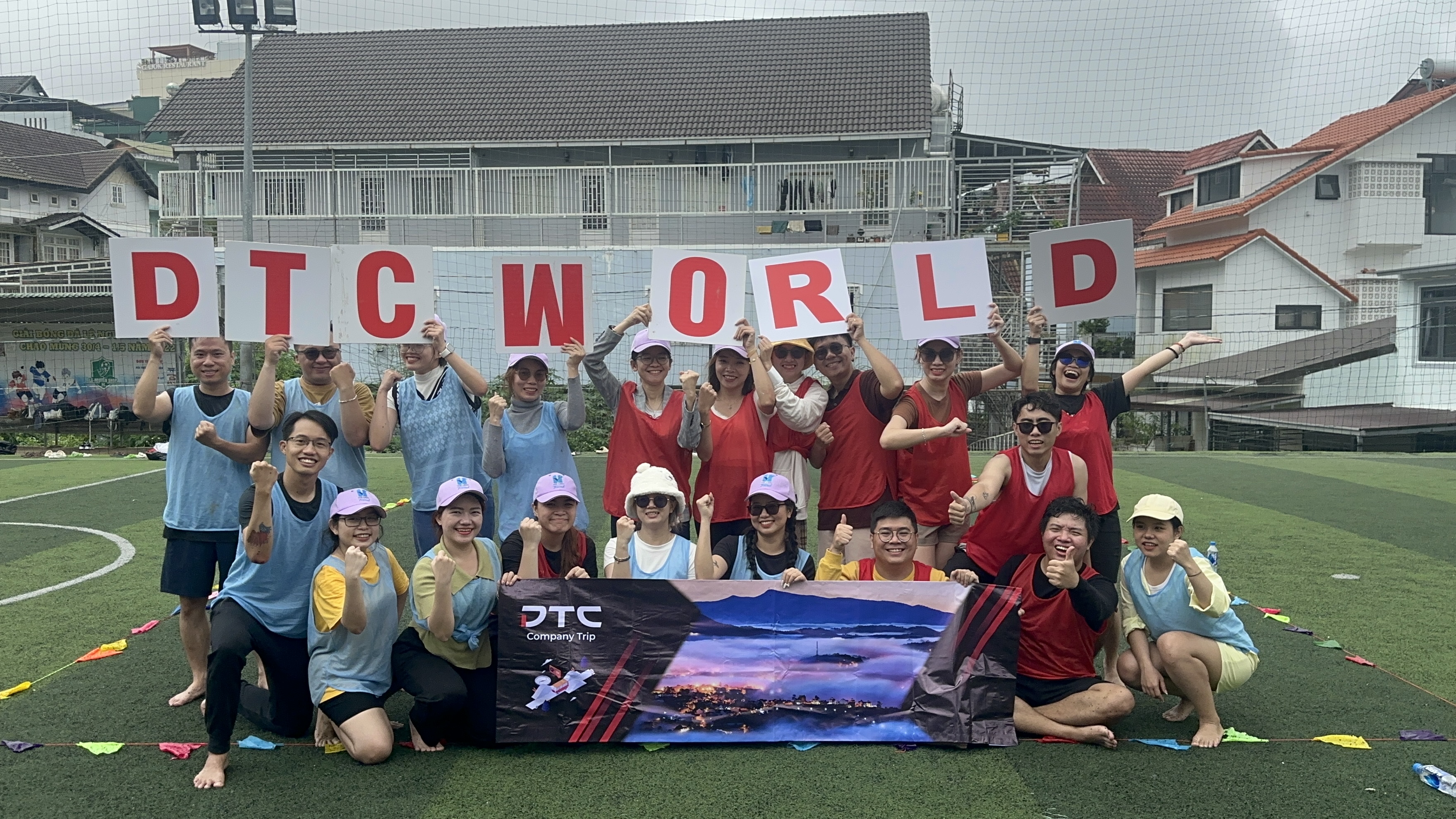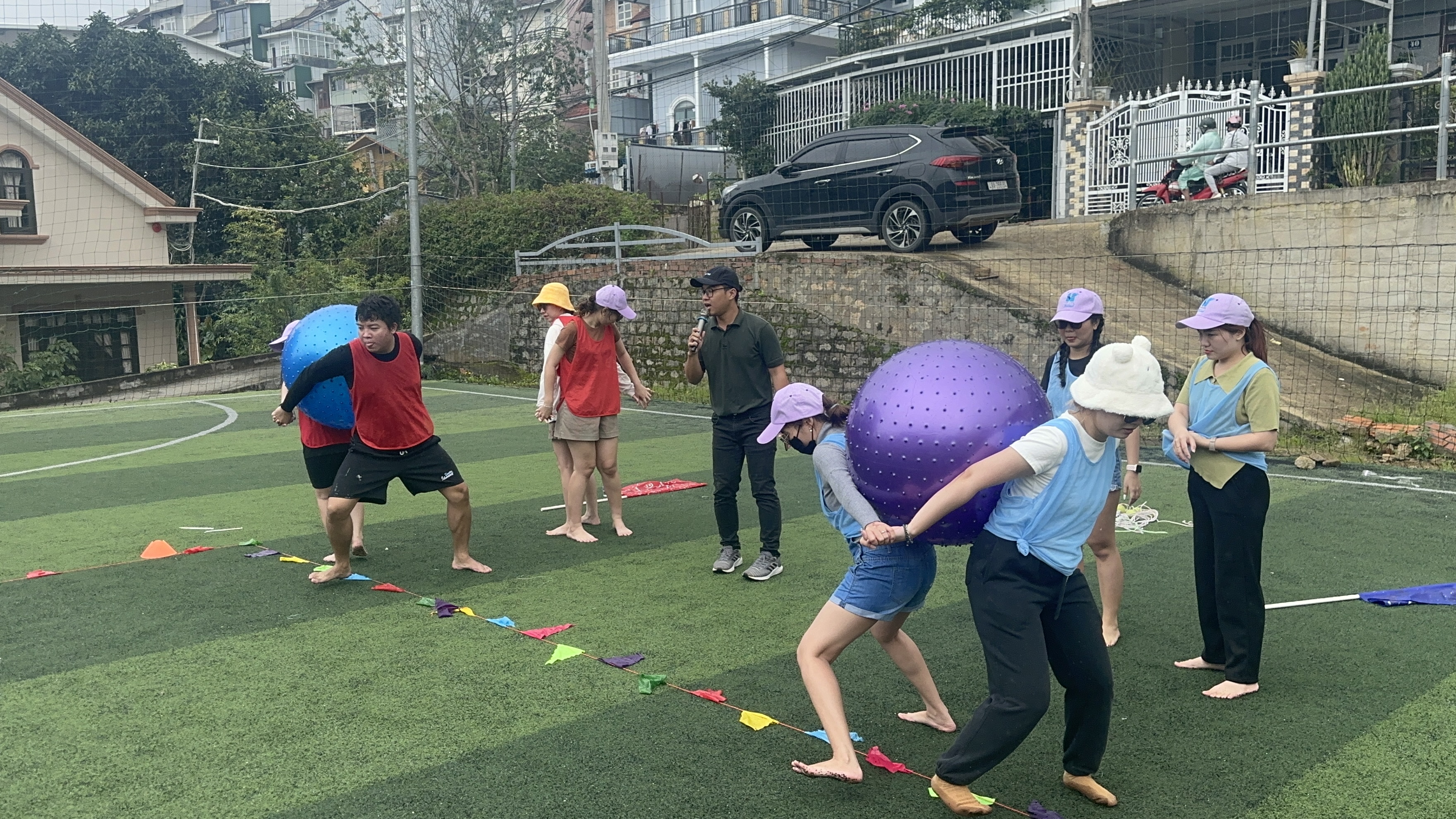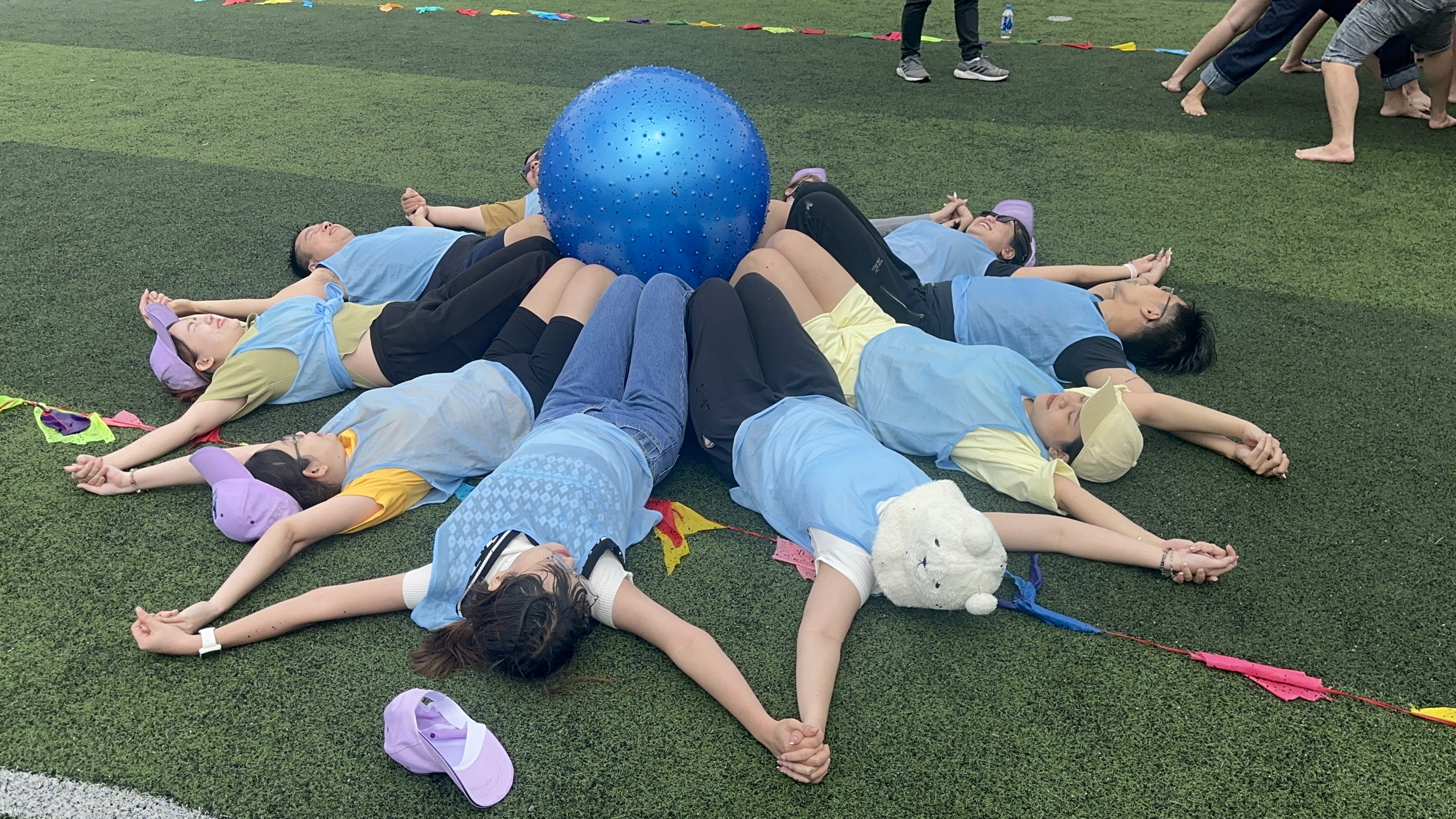 The itinerary of the second day lines up a series of team building activities, witnessing every one from our DTC World Vietnam squad giving their 200% — as they

battle it out to win

! Split into

Team Blue

and

Red

, it goes without saying, everyone has certainly toughened up their body muscles and endurance throughout those strenuous physical challenges — just as much they

strengthen their team spirit and trust

. After four rounds of missions, Blue Team finally emerges as the overall winner, with a narrow score.
A sweet finalé to wrap up the maiden company retreat, we raise a toast at the Gala Dinner on our last night — to a fantastic year in 2022 and many greater years ahead. Chill and casual, this event is a great opportunity for everyone to catch up with one another through light chit-chats while enjoying a wide selection of sumptuous foods and drinks. The management team also honours several outstanding staff members, recognising their outstanding contribution to the company's performance in the past year.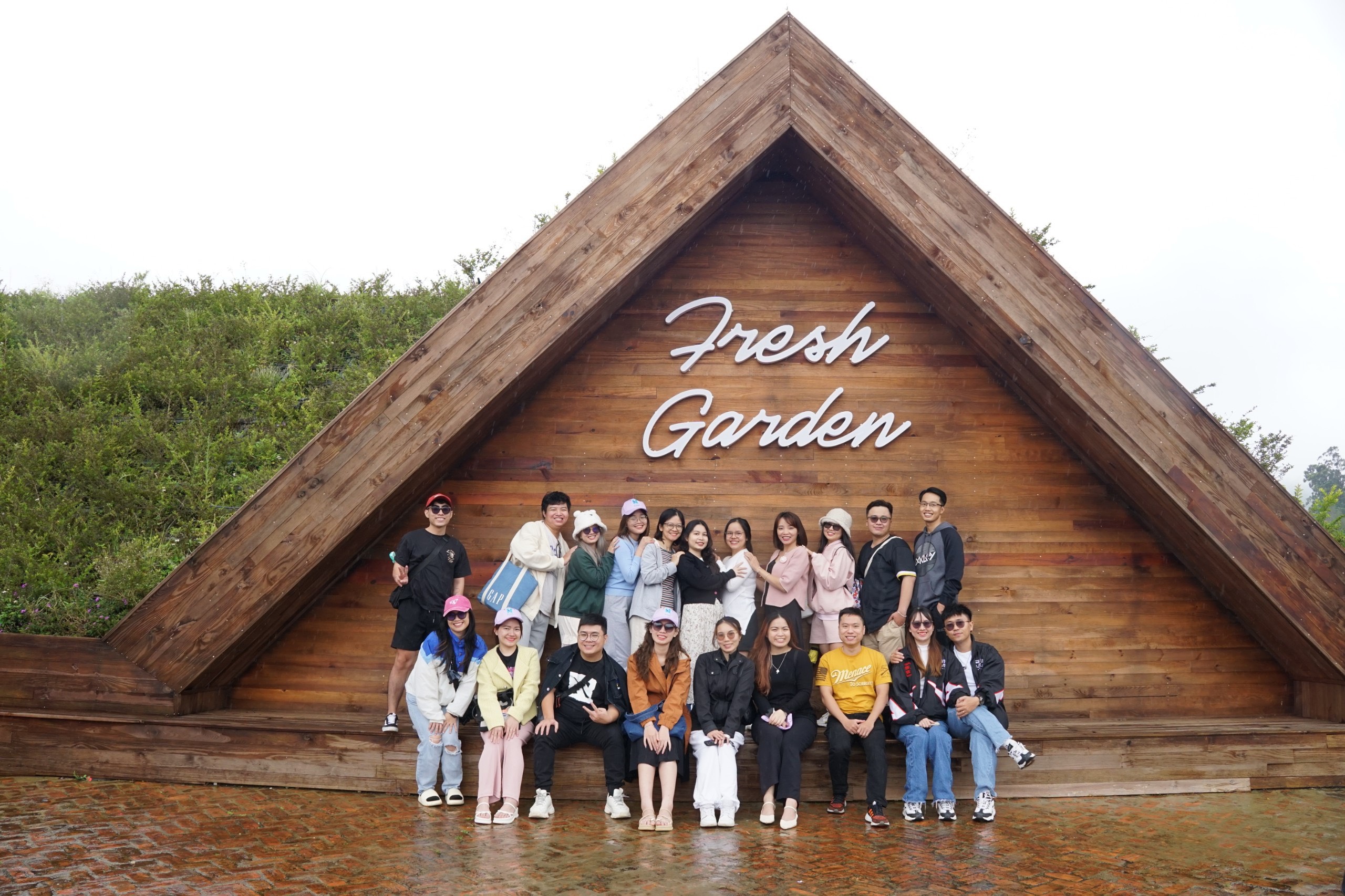 All in all, the engaging activities that have been lined up during this trip successfully establish stronger bonds among the employees. It goes without saying, every one has had a very memorable and fun-filled time together throughout this trip. After all, it's important to make sure everyone is having a good time before you start the hard work, right? So, here's to more fun and awesome team outings in the years ahead!