A poker card is a perfect promotional gift for any occasion. It can be used to present an award, endorse a business or personal brand, as wedding favors, corporate gifts, or simply give thanks from customer service.
If you want to customize a deck of playing cards for your promotional gift, check out this article. It will give you the information you need on how to customize a deck of custom playing cards and enhance its quality and effectiveness as a promotional item.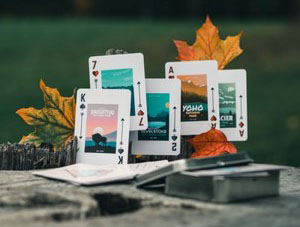 What are some things to consider when customising poker card decks to be used as promotional products?

1) Use the right size poker playing cards
It is very common to hear consumers complain that the deck of cards they have received is smaller than the usual poker cards they play. Actually, the standard poker card size is 63mm X 88mm. They are commonly used for card games such as poker, bridge, and casino table games.
However, there is a smaller version, which is called bridge size playing cards. This size is smaller at 57mm X 88mm. They are commonly used by popular card games such as bridge and can be used to play solitaire.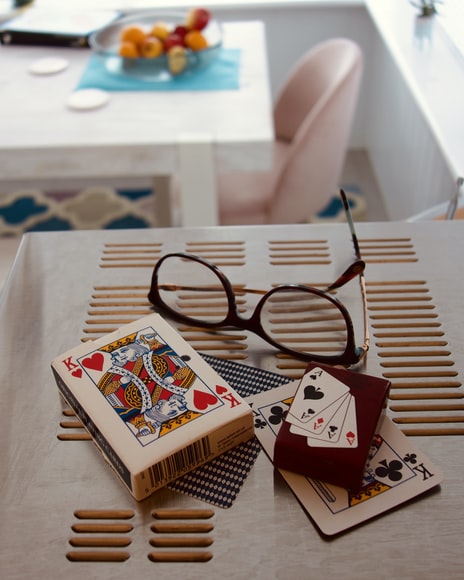 When sourcing for custom playing cards, many clients are not aware of the difference in sizes of standard poker cards and bridge size playing cards. As a result, vendors and suppliers may just quote the prices of the smaller size to make sure their pricings are competitive, failing to explain the differences to the clients and understand what they need.

2) Use the right type of paper
In general, for poker card, we will use card stock paper with core. If you rip the card into half, you will be able to see the core color in between the cards. The core prevents the card from being transparent when held up to a bright light. The suitable core paper will also allow for better bend and snapback recovery.
There are a few different types of card stock. But the most commonly seen are grey core, blue core and black core. Grey core is the most commonly used for giveaways due to its affordable pricing. Black core, on the other hand, is of the highest quality, used to produce casino quality poker cards. Blue core is the standard that you see selling in retail shops.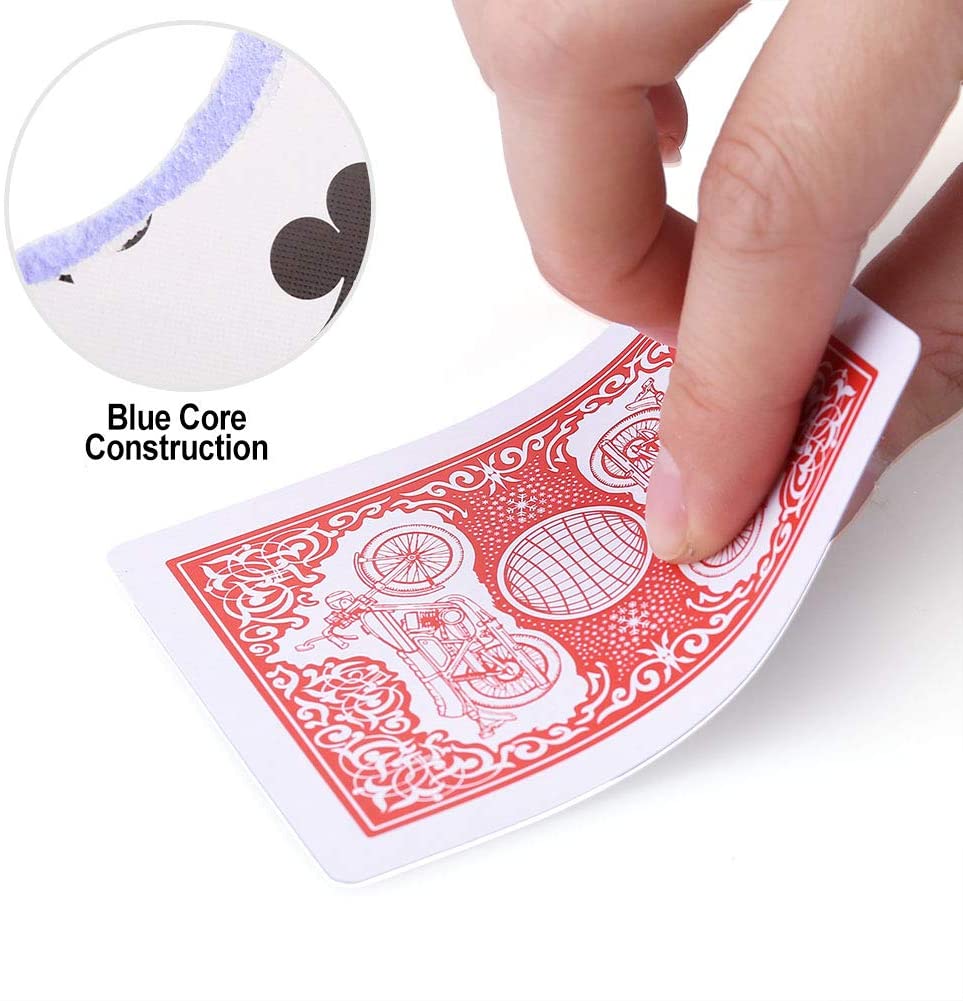 Image: Lotfancy
The suitability of paper core is largely dependent upon card game's requirements. Some examples include limited transparency by the use of the right type of paper, rebound ability facilitating better experience that players can find within playing cards, and bend stability to avoid strain on users' hand.
3) Use Special Finishing and Effects
To customize an attractive deck of poker playing cards, besides coming up with a amazing digital design with your logo on it, you can add some special effects of finishing to make it even more unique and unforgettable.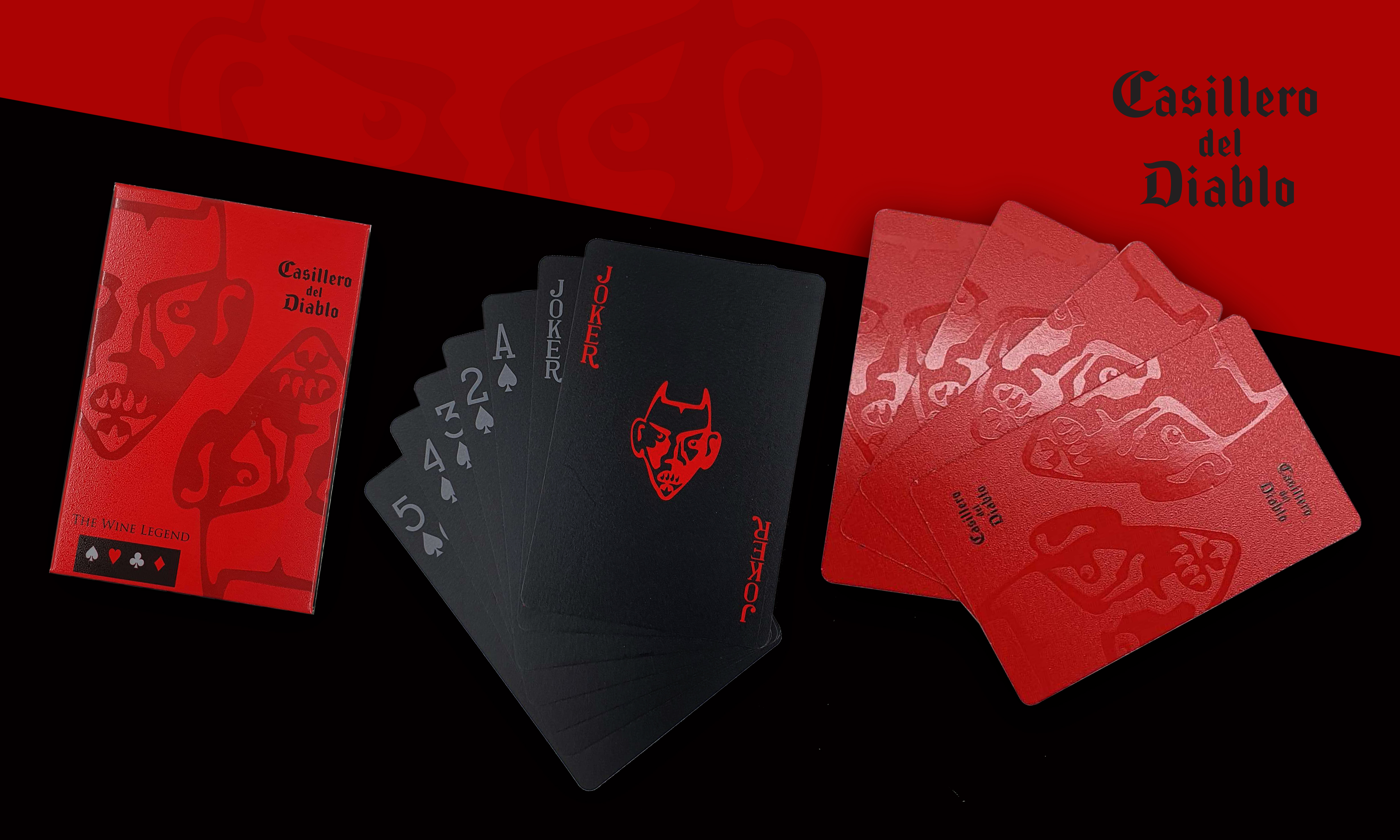 For example, look at the Casillero Del Diablo poker cards that DTC World has produced for Japan. We added frosted matt finishing to selected part of the cards, creating a contrasting gloss and matt finishing, to bring out the gloss of the premium finish on the cards.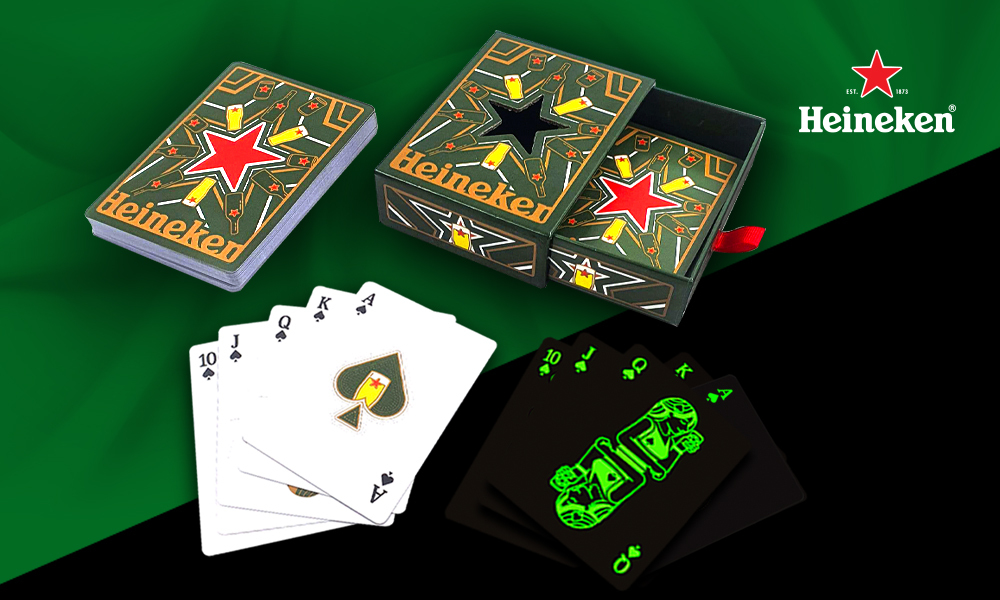 Another new refreshing effect you can consider is using glow in the dark technology on your playing cards. For instance, the Heineken glow in the dark poker card, DTC World Malaysia team added glow in the dark ink when printing the cards, creating exceptional collectible aura with this new refreshing effect. This has been a unique collectible for Heineken Malaysia.
4) Special Metallic Foil Card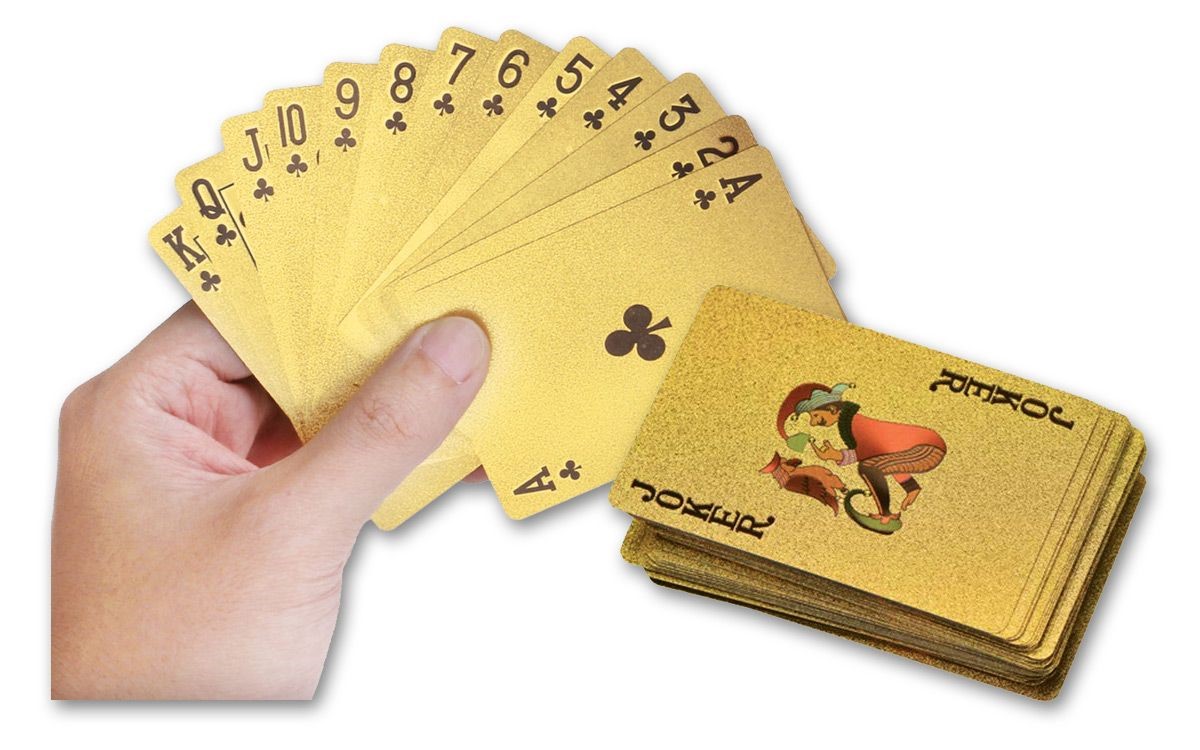 During festive or special occasions such as Christmas and Chinese Lunar New Year, some clients will come up with limited edition metallic foil card for their gift with purchase promotions or event gifts. This type of metallic foil effect looks premium and is a hot collectible among consumers. It has high perceived value and makes a great redemption gift.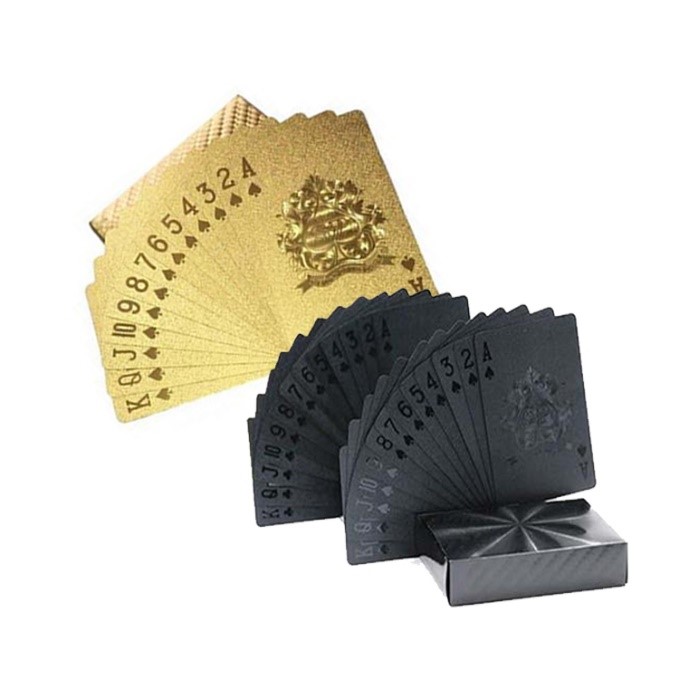 5) Special Packaging Box
Another way to differentiate your poker playing cards is to focus on creating a special packaging box for the deck of poker cards.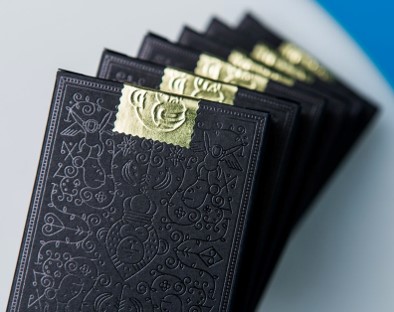 Look at the mail chimp poker card packaging box above, they combine gold foil print with debossed print effect and created a really special poker card that will wow their receivers. A great way to capture consumers attention and boost exposure for your brand.
6) Add poker accessories to create into a poker gift set to increase perceived value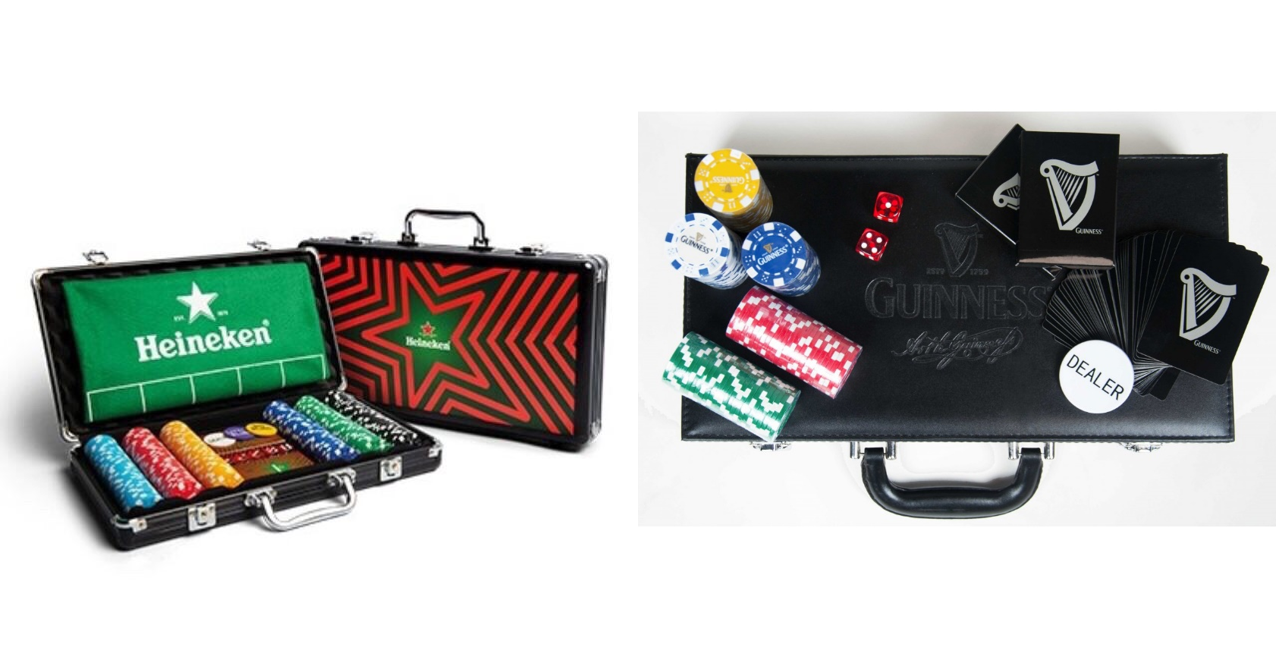 If you are looking for a more premium looking poker gift idea, you can also transform it into a poker gift set by adding poker accessories like casino chips, dice, poker mat etc. When you pack it into a special gift box like the Heineken and Guinness poker sets below, you will create a unique limited-edition poker set that is not available anywhere else. This will instantly increase your poker set perceived value, and shoppers are also delighted to receive such high quality gifts.
7) Choose the right supplier
Many clients assume that a printer is the best vendor to look for when sourcing for poker cards. Many are unaware that printing companies do not actually specialize in producing poker cards. They also do not have the right machine equipment to produce poker cards.
There are instances where printing companies use the wrong paper to produce the poker cards and after a few riffle shuffles, the cards are unable to resume to the initial shape. If the vendor do not have the right machinery to achieve cost efficiency in producing the poker cards, you may have to pay atrocious prices for your custom playing cards.
How we can help you achieve your promotional goals
At DTC World, we are help brand owners source and create high quality, durable and cost effective poker cards by tapping on our global supply chain network. Result – they are able to get quality playing cards at cost effective price with minimum order quantity as low as 1000pcs.
Nowadays, almost every promotion has its own promotional item. Whether it's the t-shirt, mug, or even a customized card, companies are now offering promotional items to attract customers. But choosing the right promotional item requires you to consider all the factors, including budget and time. Looking to craft the perfect promotional gift with minimal effort?
Contact DTC World today to see how we can assist you!
You may be interested in the blogs below:
The Ultimate Guide To Colour Changing Products & Marketing Premiums
6 Hottest Electronic Promotional Products for 2021
Tips on Enhancing Red Packets Designs
Return to Blogs.
Click on Showcase to see projects that we have done for our clients.
Want to know what are some of the latest gift with purchase (gwp) promotions overseas? Click below to find out more!
Disclaimer
This blog space is where DTC shares with our readers the Marketing Premiums, Promotional Products, POSM merchandises & Advertising Campaigns that we have come across in the industry. DTC does not advocate any brands or products mentioned in the blogs.