Hello Kitty tote bags, Mickey Mouse water bottles, T-shirts, caps and even cooler bags printed with Frozen, Batman and Superman characters……
Do these remind you of your childhood or your favourite movie? Using Merchandise & Character Licensing designs on consumer products has been gaining popularity in recent years.
There are many reasons for the adoration for these licensed characters merchandise. The chief reason is that these licensed characters are so publicly recognised that just having the character designs on the product or gift will boost the look and feel of your brand.
In this blog, we will be sharing some of the Licensed Characters gifts seen in promotions recently, gifts that make one go "WOW, this is soooo cute! I need to get one too!"
Redeem SING 2 Soft Toy or Key Chain with purchase of Energizer products

Image: Energizer Singapore
In conjunction with the upcoming launch of the kids movie "SING 2", Energizer has a very attractive marketing campaign for its Energizer brand. Consumers are able to redeem a Sing2 Small Soft / Plush Toy with a minimum purchase of S$40 worth of promotional Energizer® brand products; able to redeem a Sing2 PVC KeyChain with a minimum expenditure of S$20 on promotional Energizer® brand product, at participating outlets.
Range of free Tokidoki gifts in Marigold Promotions
Marigold is giving away various gifts printed with Tokidoki designs, across promotions for different products under its umbrella.
free Tokidoki Bamboo Fibre Containers for purchase of HL Milk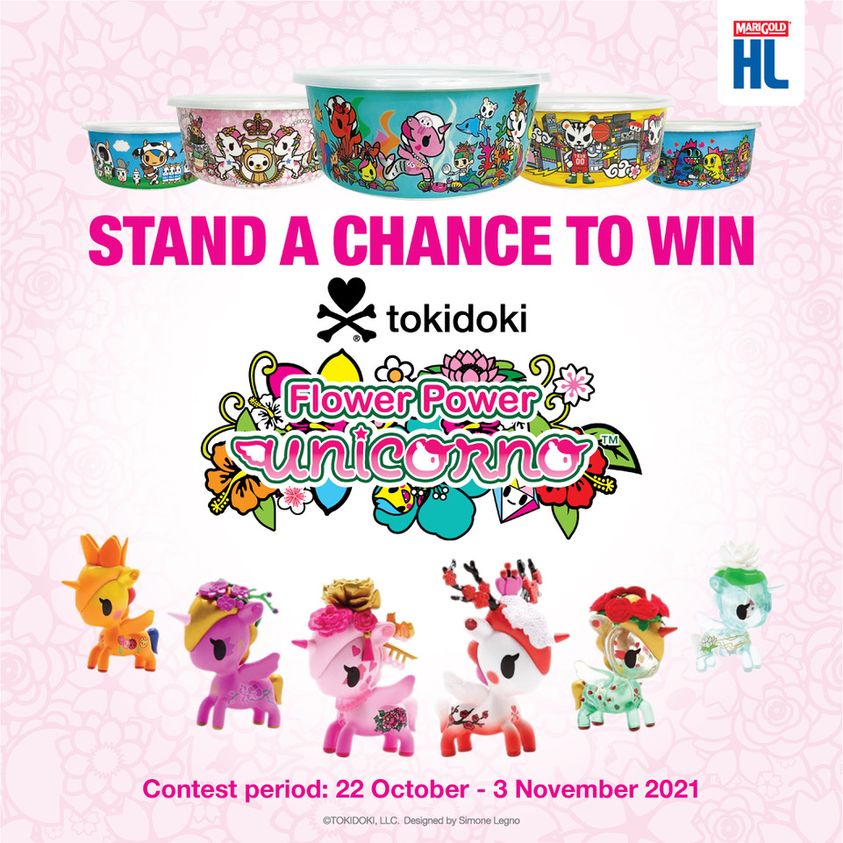 Image: Marigold Singapore
free Tokidoki Pouch for purchase of Yoghurt Drink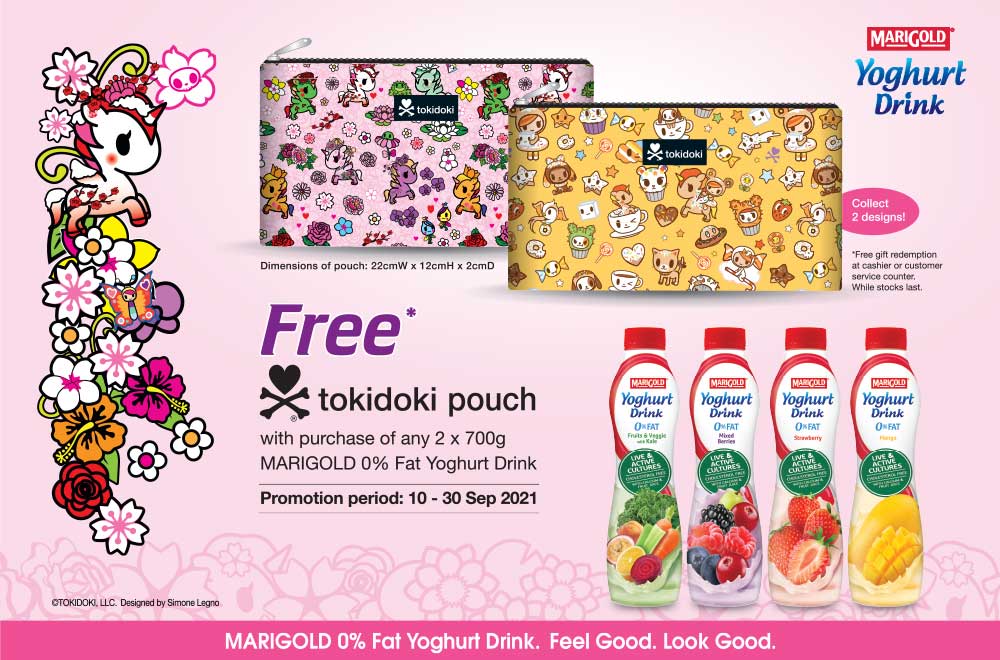 Image: Marigold Singapore
free Tokidoki Tote Bag for purchase of Marigold 100% Juice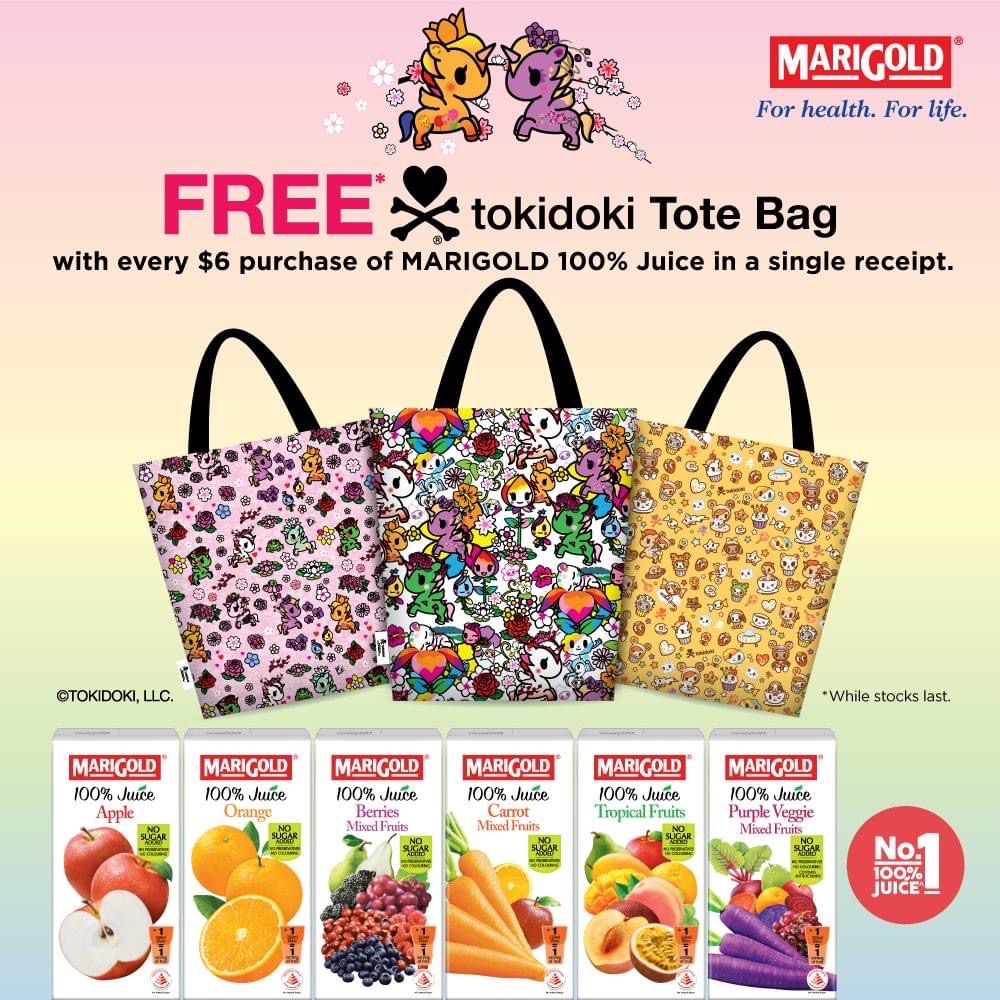 Image: Marigold Singapore
free Tokidoki Cooler Bag for purchase of Marigold Peel Fresh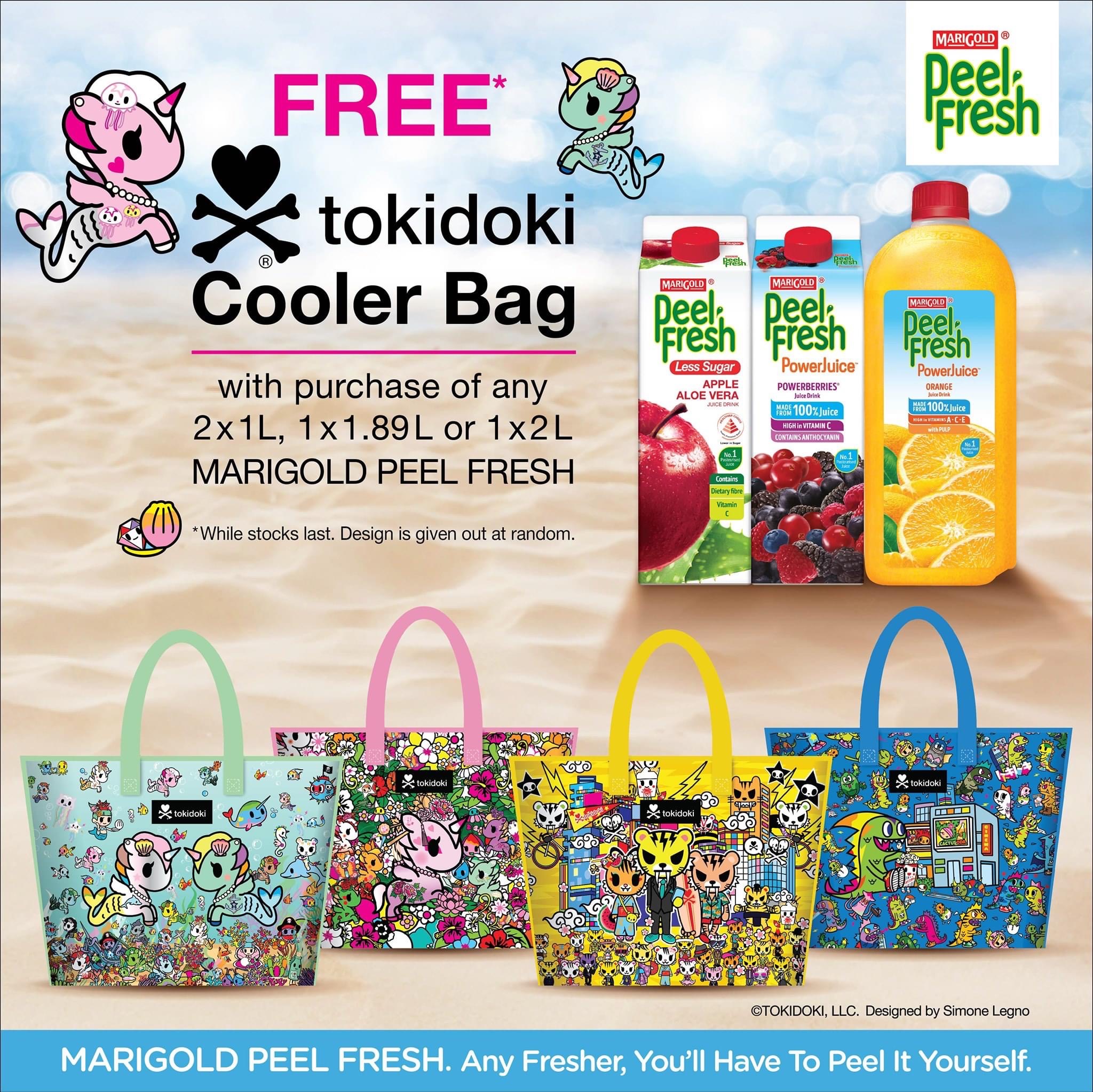 Image: Marigold Singapore
free Tokidoki Water Bottle for purchase of Vitagen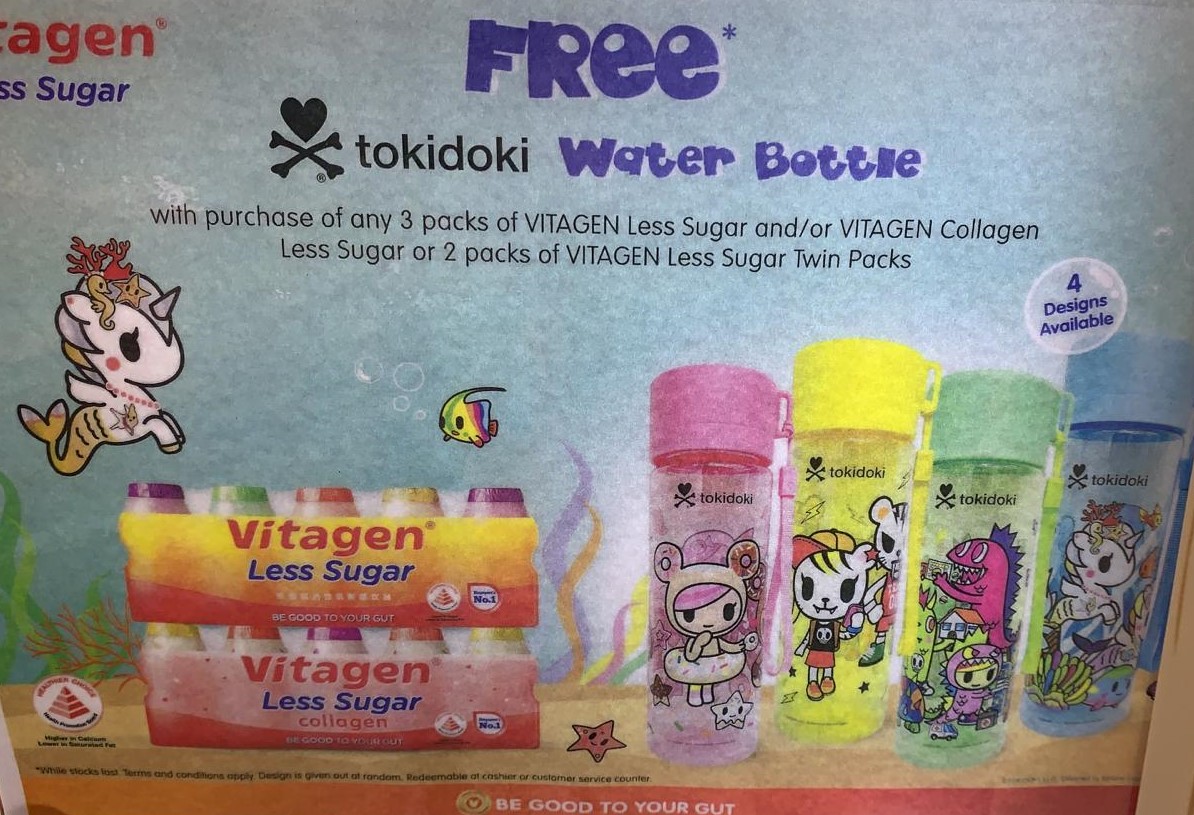 Mickey Mouse and Minnie Mouse are among the most popular and recognizable cartoon characters in the world. Products and gifts branded in these Disney characters have a pull of attraction on young adults and middle-aged adults, and customers are willing to pay to get these gifts!
Fairprice Loyalty Redemption Programme: Disney Mickey Mouse Collection
Image: Fairprice
Fairprice is attracting customers to spend and collect points to be eligible for purchasing adorable Mickey Mouse branded stainless steel bottles, backpacks, food jars, cooking pots, dinnerware sets, aprons with gloves sets.
The Coffee Bean & Tea Leaf: Mickey Mouse Drink Carrier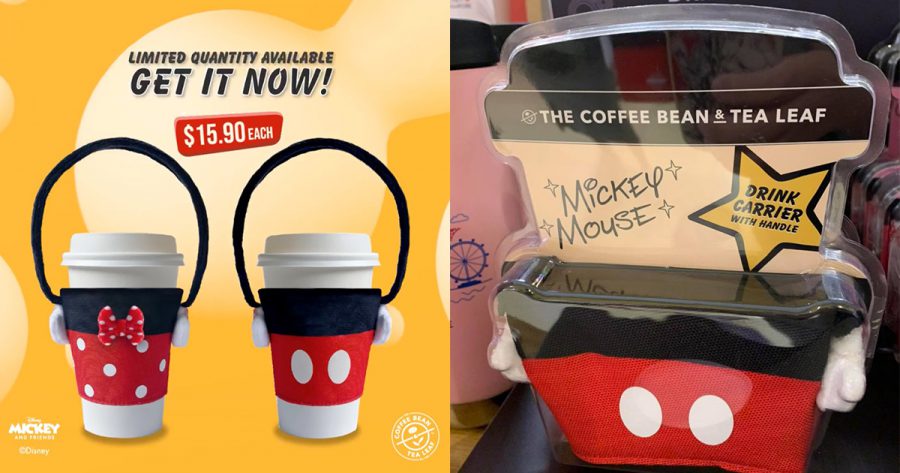 Image: The Coffee Bean & Tea Leaf
When getting your coffee or tea fix at The Coffee Bean & Tea Leaf cafes, why not also get an attractive and functional carrier for your drinks?
7-Eleven: Disney themed Glass Containers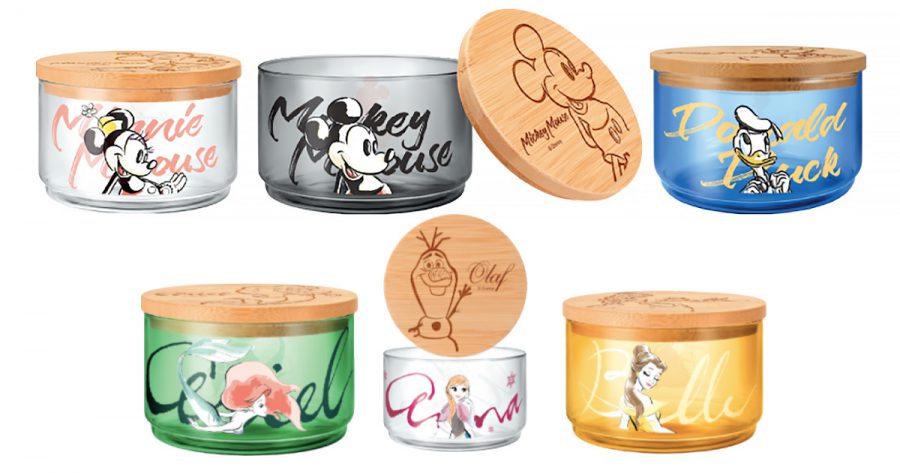 Image: Great Deals Singapore
7-Eleven is also having a redemption programme, where consumers earn stamps for purchases made, and collect the stamps to redeem elegantly designed glass containers with Disney designs. A licensed character gift that Disney lovers can't wait to get their hands on.
Dutch Lady UHT Milk: Frozen II Character Surprise Box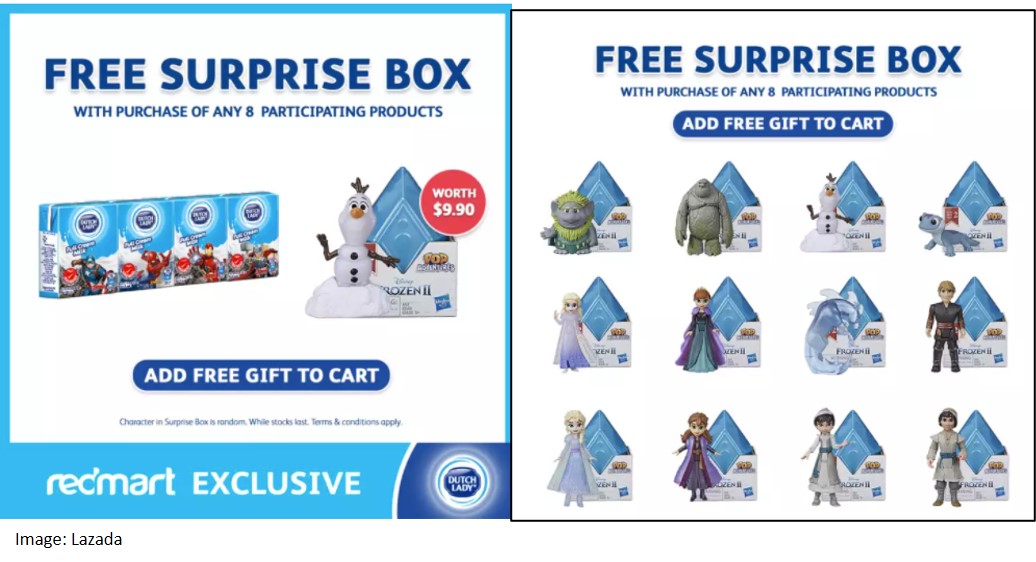 Dutch Lady UHT milk, which is mainly consumed by young children, is giving away gifts relating to a very popular kids movie, Frozen. This highlights the importance of knowing your audience when deciding on licensing a famous character to be used in marketing gifts.
Sanrio characters such as Hello Kitty, Little Twin Stars, Gudetama, Pompompurin and My Melody (image below) are popular character designs on products and gifts too.
Walch Instant Hand Sanitizer: free My Melody Sanitizer Sleeve

Adorable My Melody portable hand sanitizer sleeve as a free gift when one purchases the Walch hand sanitizer products.
Dettol Hand Sanitizer: Line Friends Sanitizer Sleeve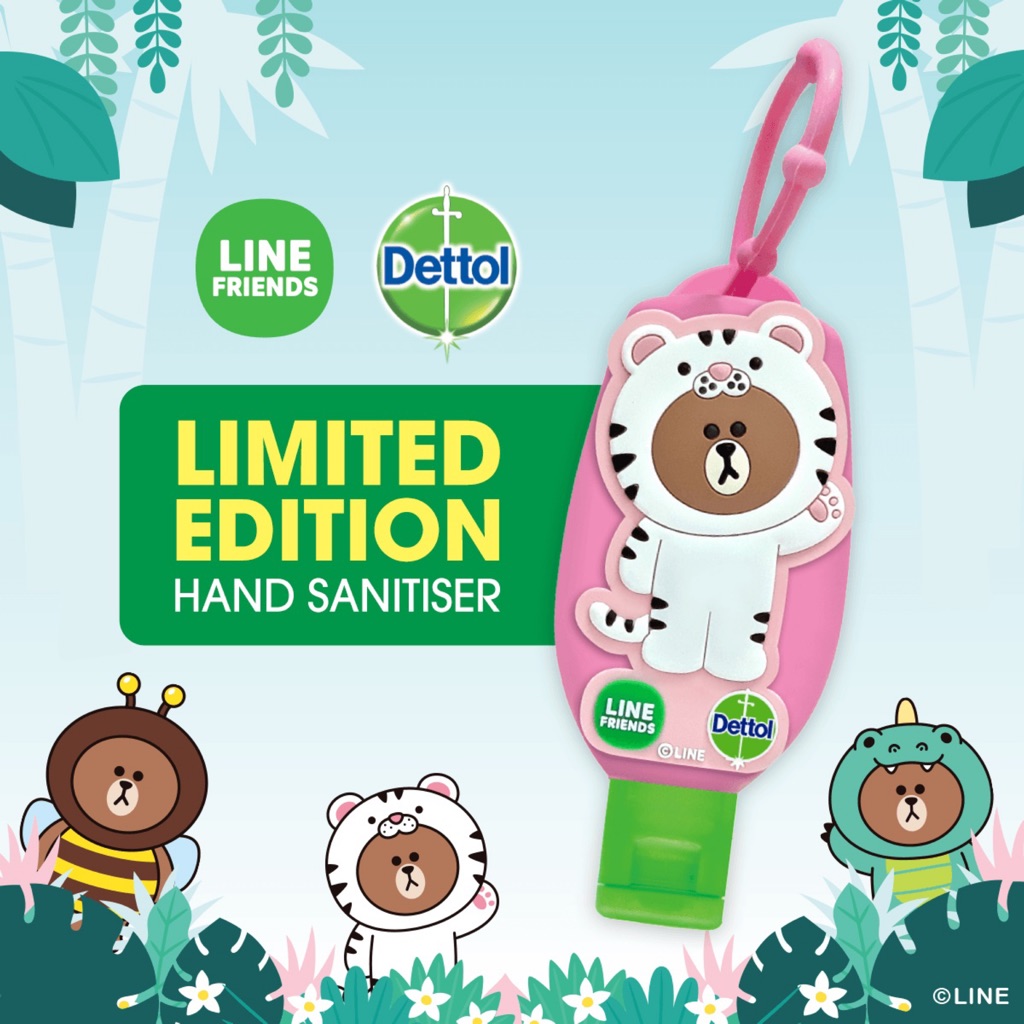 Image: Shopee
A clever use of these as a Licensed Character gift, as these sleeves probably only fits the Walch bottle and Dettol bottle sanitizers, and once the bottles are depleted, the characters fans will likely purchase the same brand of sanitisers so they can use the adorable sleeves again!
Darlie Toothpaste: free Rilakkuma Mug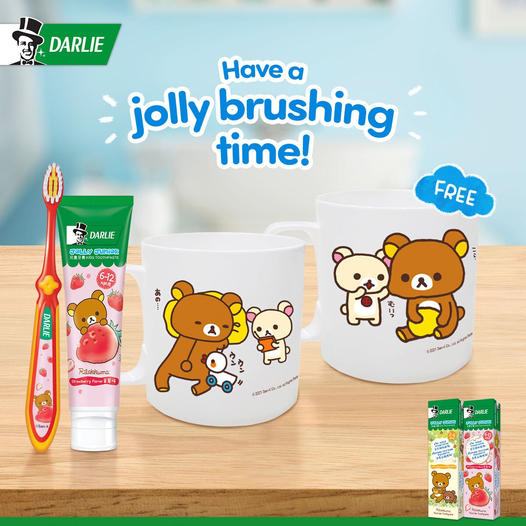 Image: Darlie Singapore
The above are all illustrations of using licensed characters on marketing gifts, tapping on the popularity of cartoon characters in your marketing campaigns. Character licensing is a creative solution for achieving brand recognition, thereby increasing audience acceptance and enhancing your product's perceived value.
View some the Licensed Characters Merchandise showcase projects by DTC:
KIT KAT DISNEY & MARVEL TIN BOX
Lifebuoy Licensed Character Sanitizer Sleeve
NESTLE KITKAT X MINIONS DISPOSABLE CAMERAS
Need a fulfilment supplier to help you navigate your licensed characters gifts promotions? Contact DTC today for any enquiry.
Related Blogs:
Free Gifts in Singapore GWP Promotions
Free Gifts in Malaysia GWP Promotions
Free Gifts in Vietnam GWP Promotions
Return to Blogs page.
Disclaimer

This blog space is where DTC shares with our readers the Marketing Premiums, Promotional Products, POSM merchandises & Advertising Campaigns that we have come across in the industry. DTC does not advocate any brands or products mentioned in the blogs.