Why You Should Consider Gifts Made From rPET
Is your company looking for sustainable premiums that can help get your brand and image out there? Products made from rPET can help to show your commitment to sustainability.
The benefits of using such items are numerous. Here's a little more information about the rPET and the way it impacts the environment positively, as well as its cons.
What is rPET?
RPET(recycled polyethylene terephthalate) is PET plastic that has been recycled, reprocessed, and made into something new. In today's world, PET plastic, which may be found in everyday beverage bottles, is one of the most recycled plastics known.
How can one get rPET from plastic bottles?
Step 1: Collect plastic bottles
Step 2: Clean and shred them
Step 3: Process them into small granules
Step 4: Create new products like fabrics and other items
How does rPET impacts the environment?
Let's start with the pros:
Energy: Recycling saves 75% on fossil fuels during production, and another 5% during incineration.
CO2: 70% of plastic is made from petroleum. Recycled plastic products save on these raw materials and reduce CO2 emissions.
Work: Recycling creates a lot of jobs globally.
Water: Recycled PET plastic uses 90% less water than regular PET.
Reusable: Millions of plastic bottles are thrown away every day. 80% of the cost of bottled water comes from the bottle itself. Recycling these plastic bottles makes sense economically.

But, it's still not perfect…
rPET fabrics have microscopic fibers that can cause a huge problem. Every time the synthetic fabric is washed, hundreds of millions of these microscopic plastic particles are released into the water. These eventually make their way into locations like lakes, rivers, and the ocean. Once in these habitats, these microplastics not only poison the water but also kill the animals that live in it. When these animals consume microplastics, the particles can get twisted up in their digestive tracts and disturb the regular function of their bodies. As we consume animals that reside in these waters, we also wind-up consuming plastics, hurting our own bodies too.
Bottomline:
Though rPET has cons that can affect the earth, we can avoid it by selecting rPET merchandise wisely. Simply avoid using rPET material to produce products or gifts that need constant washing.
As a brand owner, you should consider using rPET material for your marketing merchandise; help to decrease the amount of plastic waste that enters landfills.
Below are some rPET products that you can consider for your next marketing campaign: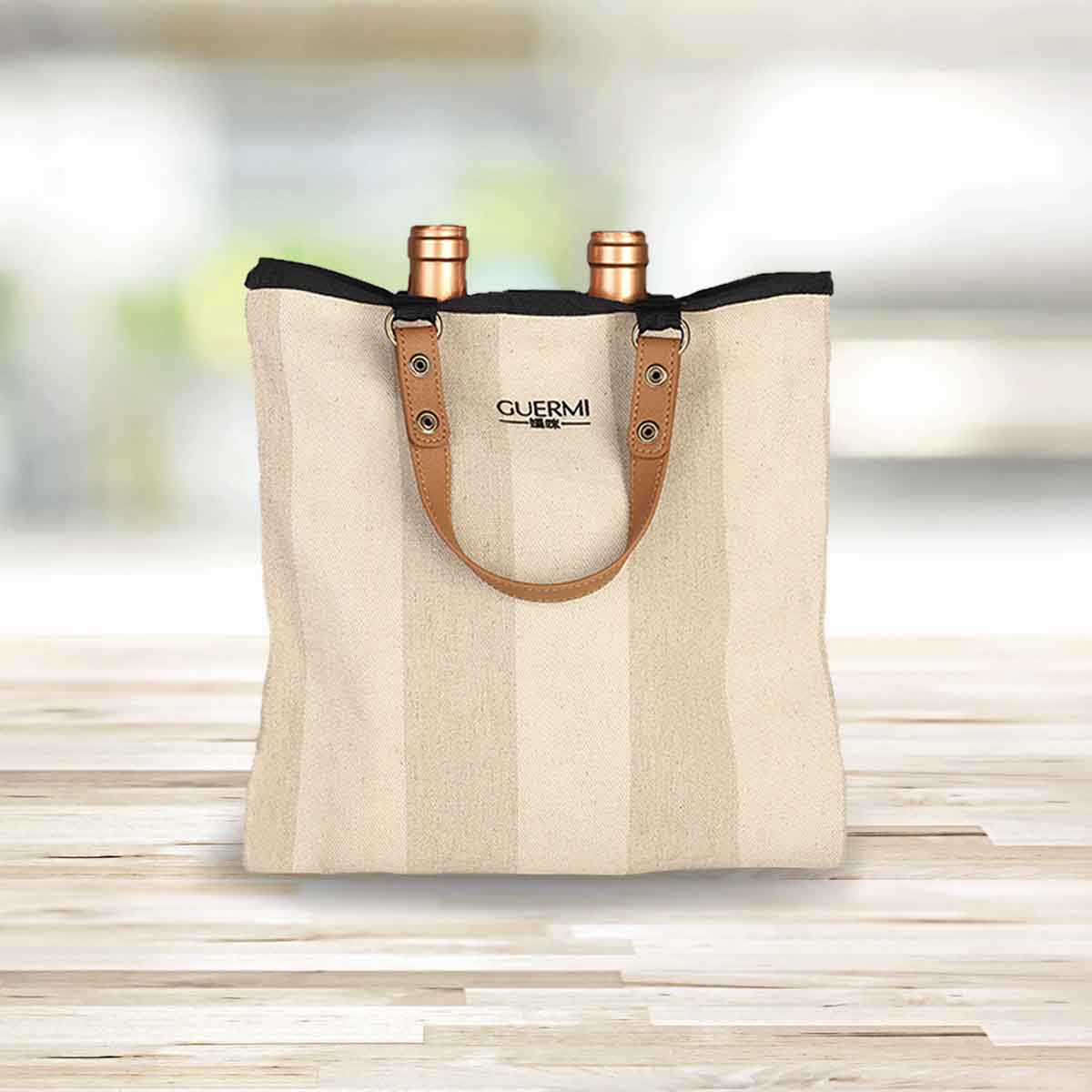 People are mostly using shopping bags instead of plastic and paper bags to store wine when shopping or when they need to go somewhere and bring wine. This rPET Canvas Wine Bag is durable and re-usable. By opting to use this wine bag, you are assisting in reducing the amount of single-use plastic that is utilized and then accidentally disposed of into the environment. This can be a nice business gift you can use. It is customizable so you can promote your business with a logo in the middle.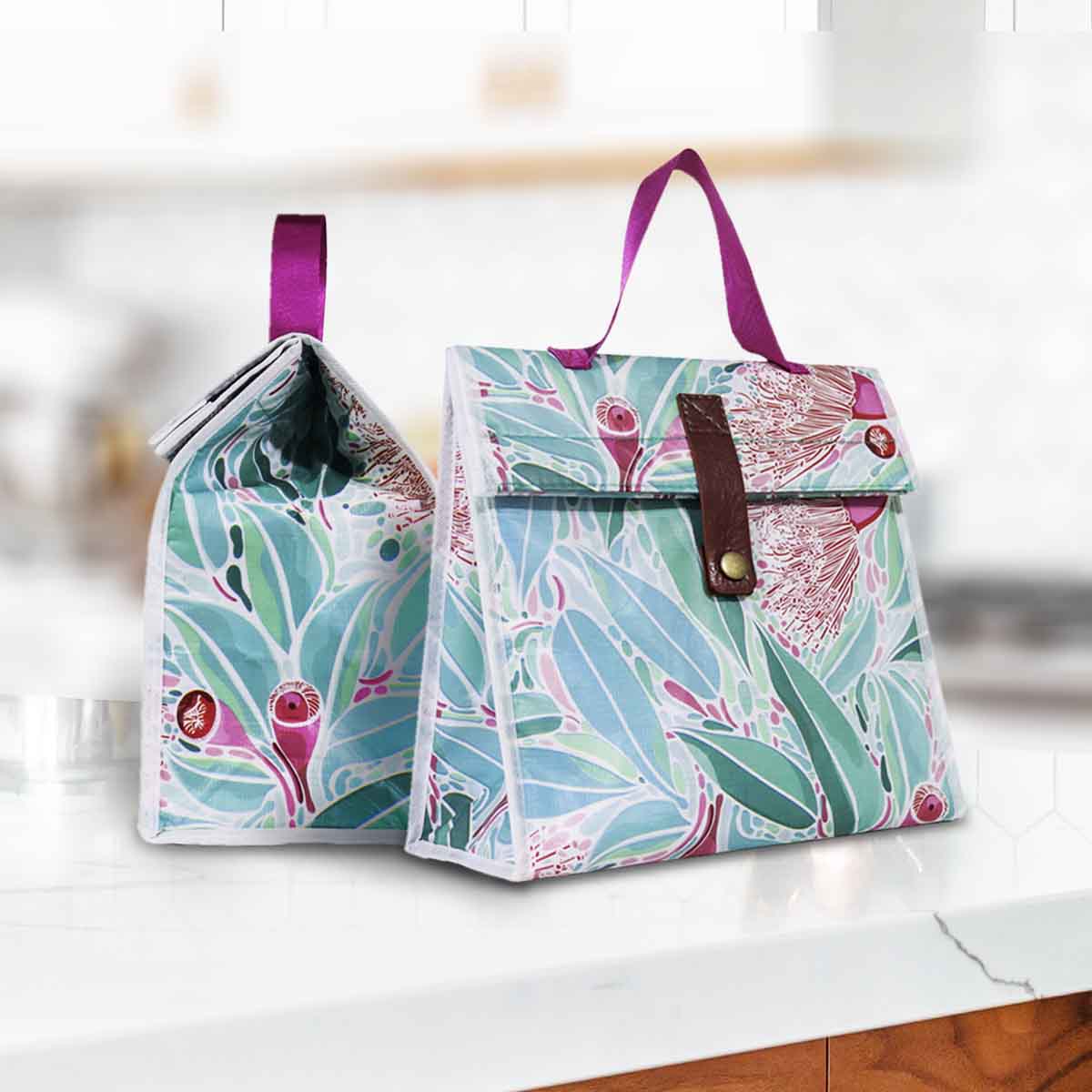 Suitable for grocery shopping, picnics, BBQs, the beach, the pool, or just as a regular lunch pack. Cooler bags, as opposed to the traditional plastic or brown lunch bag, may keep your food warm or cold for far longer periods of time and prevent it from becoming stale. Because of their inherent insulation, the cooler bags perform even better than traditional lunch boxes when it comes to maintaining heat and preserving freshness.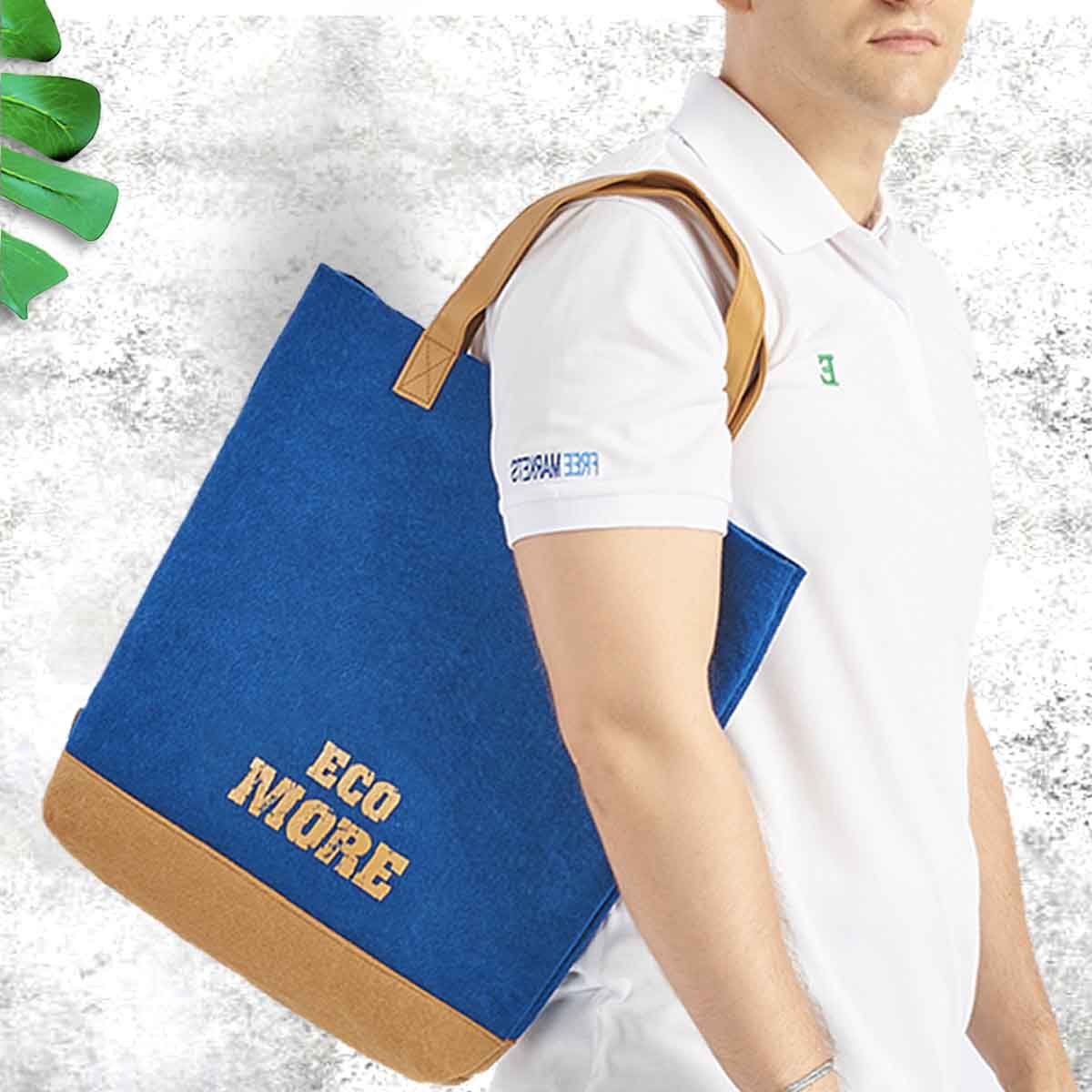 The more the amount of time a product is utilized, the greater the growth in its utility value. Bags are timeless and will only be thrown away in the most extreme circumstances. Customers will come to believe that they can rely on not only your gifts, but also on your company as a whole. This product is made from recycled materials. This product is ideal for everyday use. There is a lot of space for branding.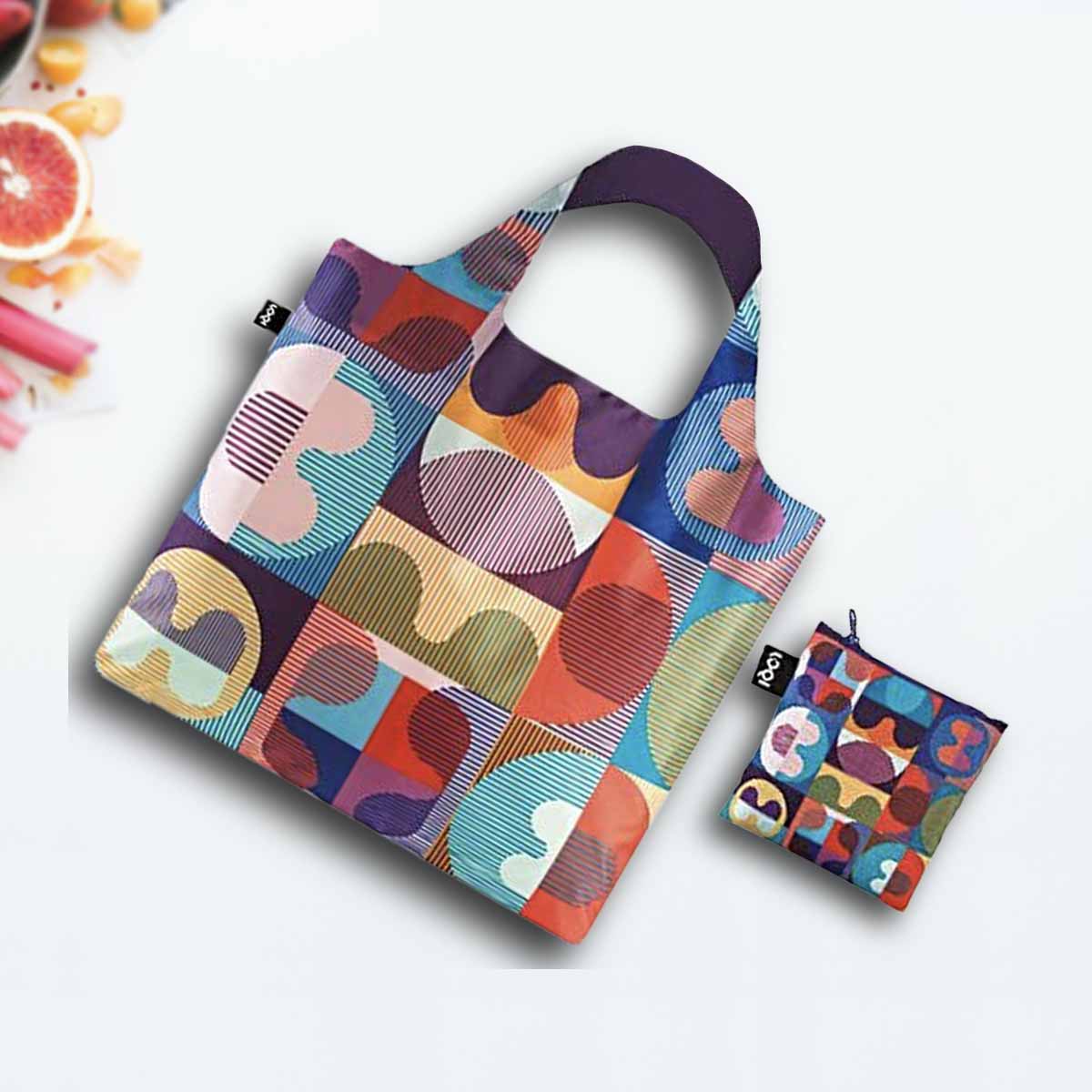 You may roll it, fold it, or compact it whatever you want! Designed to be lightweight and durable, this retro-style foldable bag is excellent for carrying about with you wherever you go while proudly displaying your company's logo or motto. And the bag is more than simply a beautiful piece of bag. Each one, which is made of recycled plastic, helps to keep waste out of landfills and provides outdated materials a new lease on life. This can be a great marketing gift idea if you want to gain more engagement, at the same time be more environmentally conscious.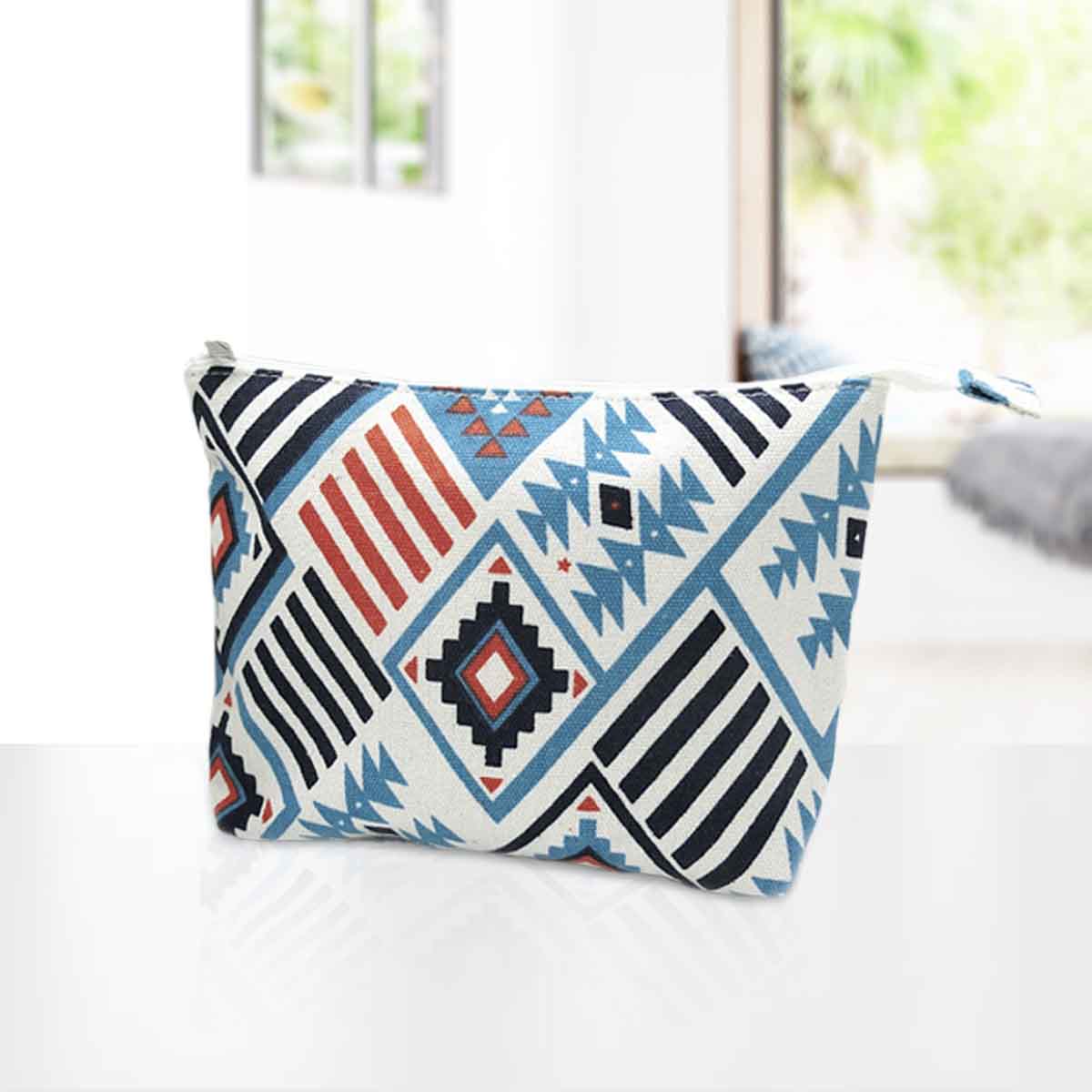 For the beauty industry, why not giveaway this rPET toiletry pouch for your next marketing campaign. While being beautiful, sturdy, and waterproof, our amazing toiletry bags are ethically constructed using sustainable material derived from 100 percent recycled post-consumer water bottles, ensuring that they are environmentally friendly. But, perhaps most significantly, each one is built entirely of recycled water bottles. By giving this toiletry pouch as a gift, you are helping to keep them out of the landfill, which is a win-win for the environment.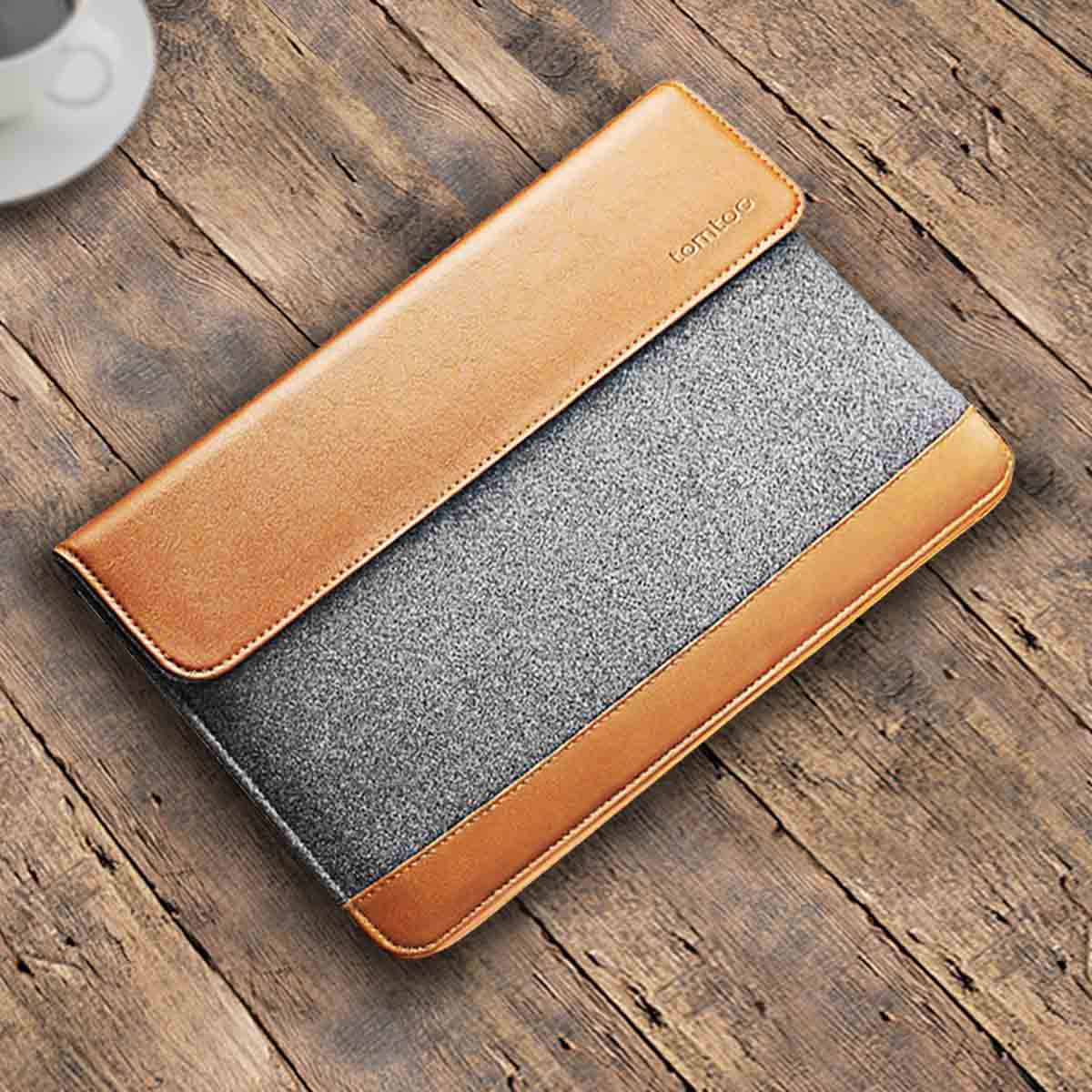 Laptop pouches have the ability to prevent a newly purchased laptop from being harmed by external items or even from being contaminated by dirt. This would ensure that the condition of the laptop to be used remained as new as possible. It is composed of environmentally friendly material, such as rPET, for this laptop pouch. One main compartment for the laptop and a back pocket for other items such as a cellphone, earphones, wallet, keys, and so forth.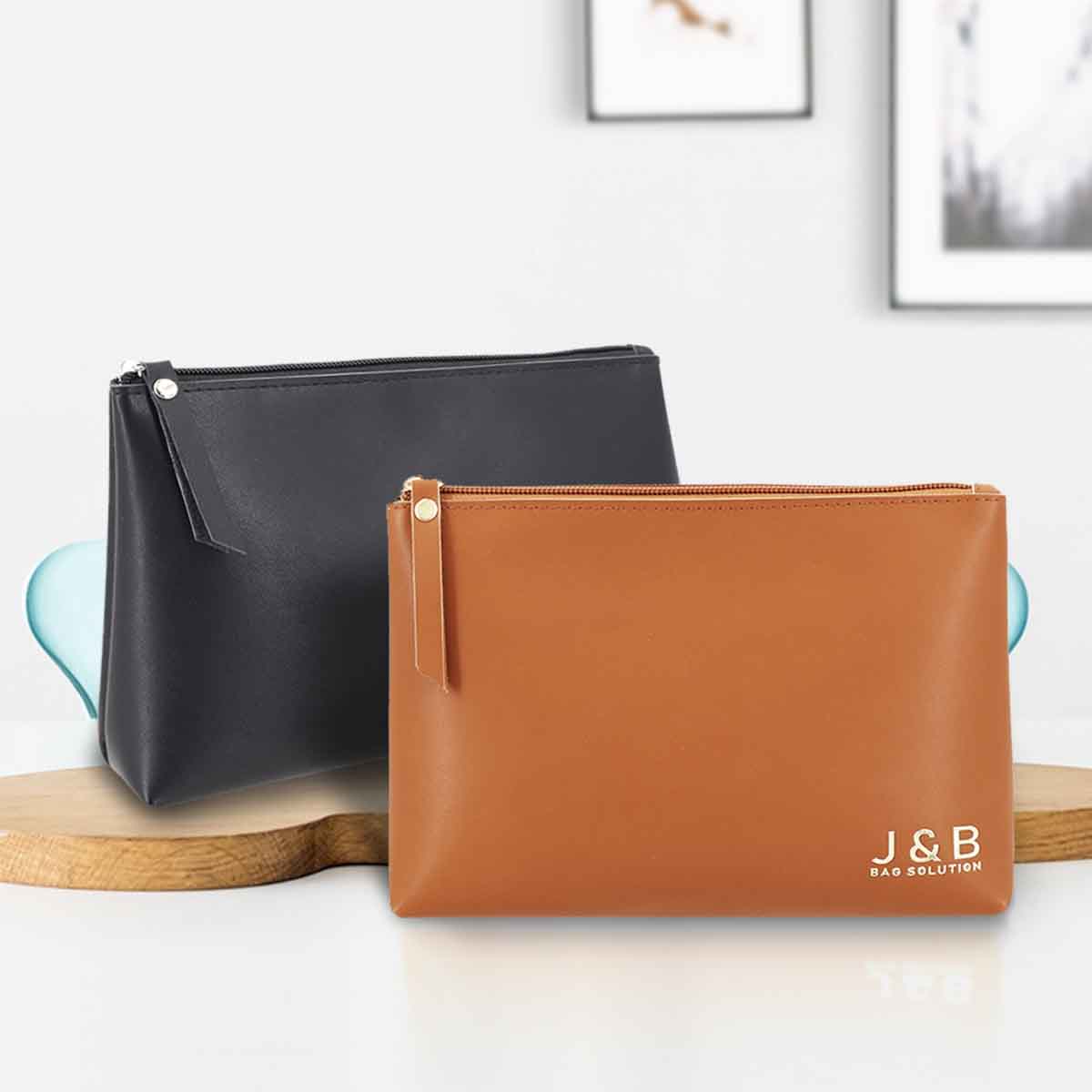 This rPET PU Leather Pouch keeps your things conveniently close at hand so you can zip, grab, and leave with ease. This is an excellent offer for a travel promotion because it is the most convenient item to have with you while traveling. Everyone should have a small and convenient travel pouch that can be tucked away in their suitcase or backpack. People will always find a purpose for this customized pouch because it is both fashionable and functional in design.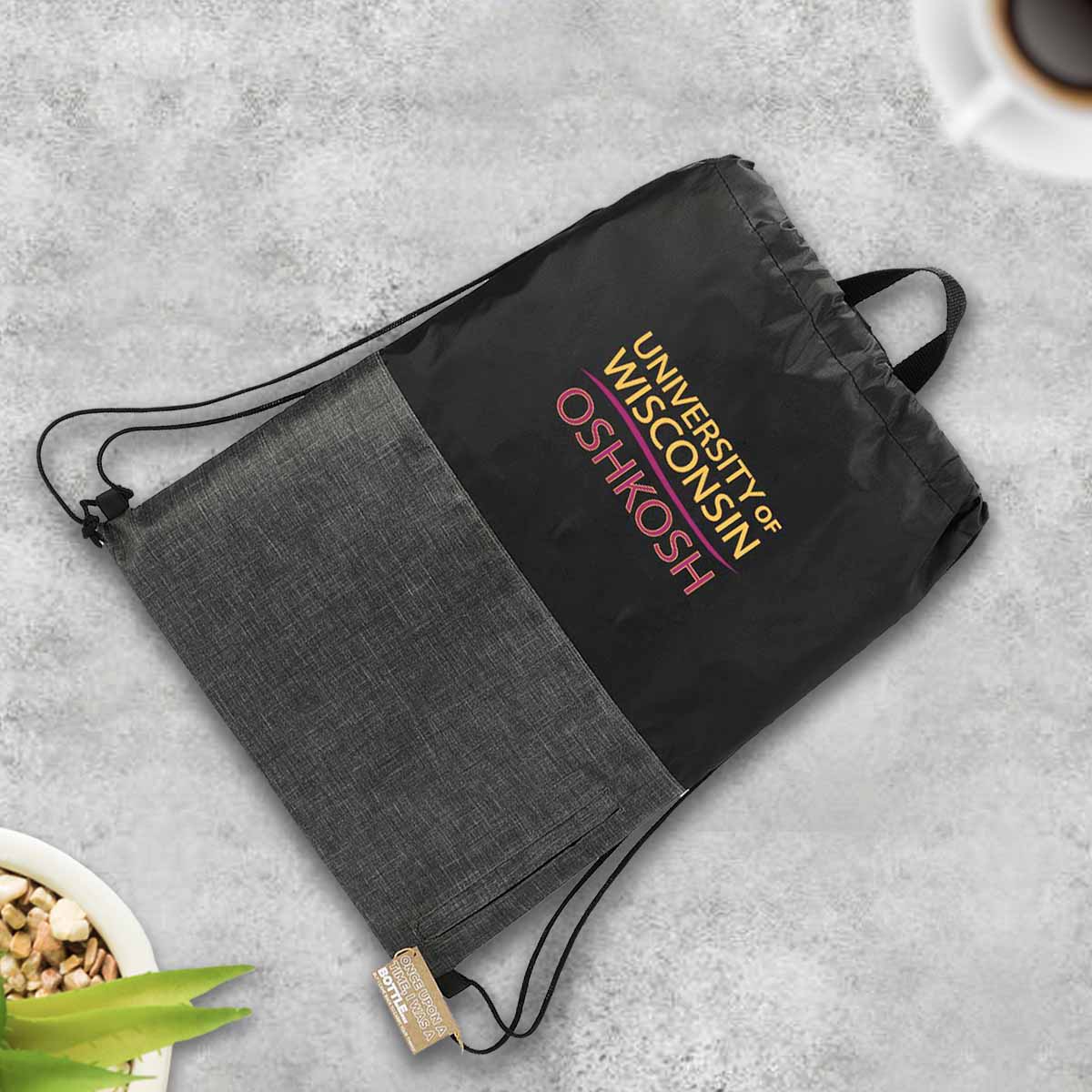 The Recycled Drawstring Bag features a cinch closure with a vertical zippered front pocket. This can be a great event gift and you can customize the black panel with your company logo or campaign slogan.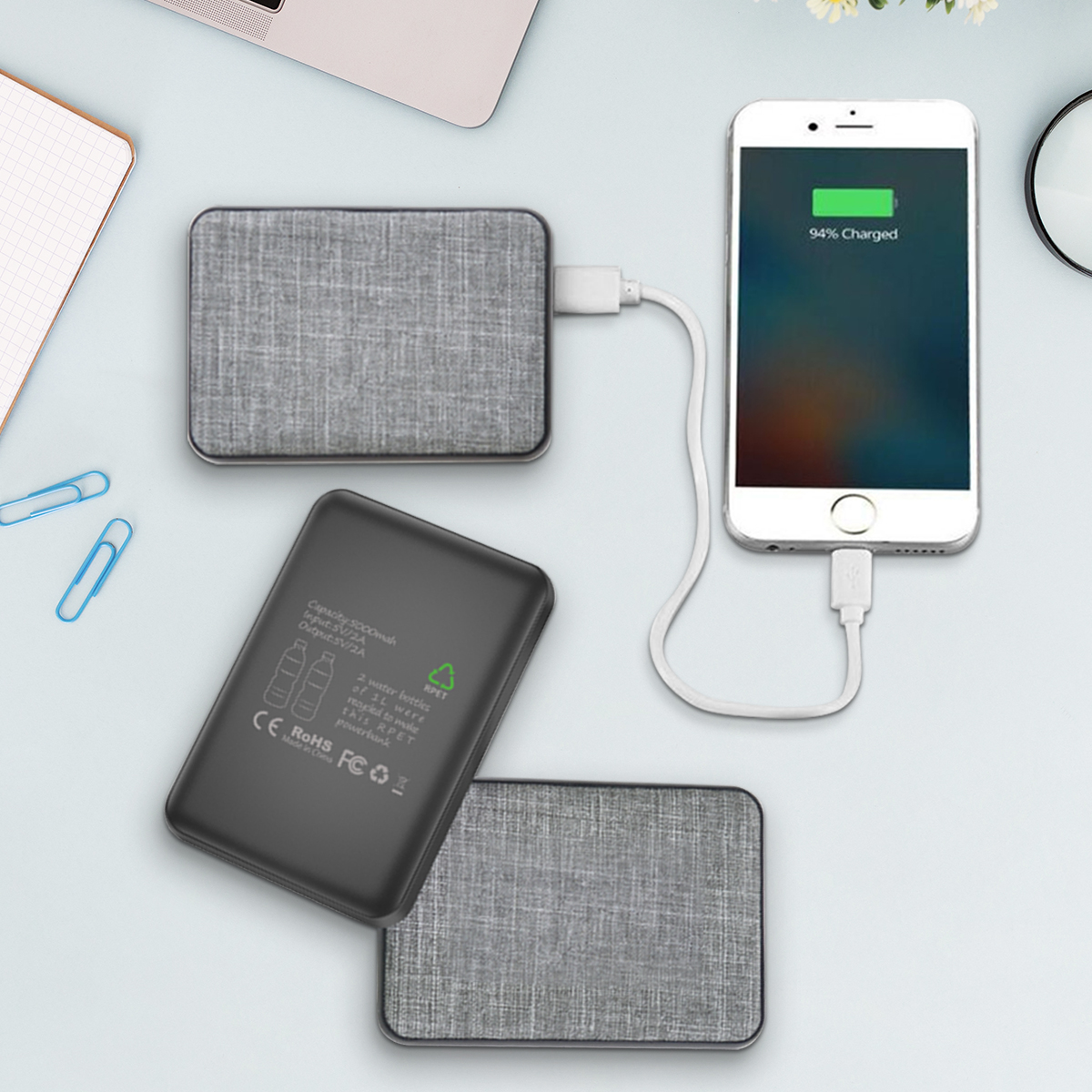 Recycled PET material is used in the production of this pocket-sized power bank, which is created from two 1L water bottles. Give this eco-friendly company gift to your VIPs and staff to show them how much you care about the environment.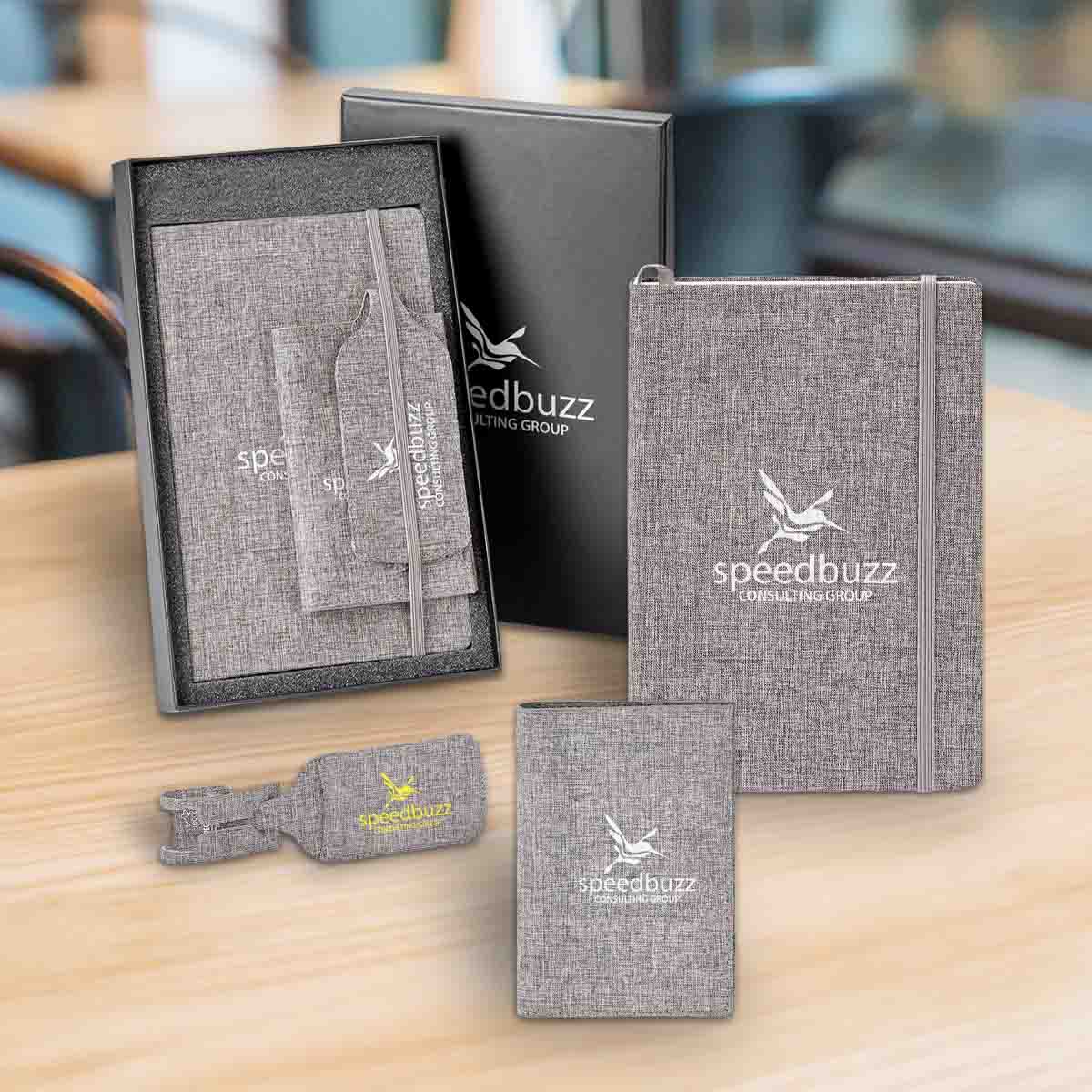 The gift set includes a Notebook, Passport Holder, and Luggage Tag. This notebook features a snug-fitting pocket for storing your notes, and the elegant grey cover is accented with a matching ribbon bookmark and an elastic closure for a finished look. This product is made entirely of recyclable water bottles, which makes it the perfect premium gift for your VIPs and business partners.
Key Takeaway:
PET recycling is not a perfect answer, and it does not address the issue of the fact that once the plastic is manufactured, it is likely to be around for a very long time. Finding a new purpose for these already-produced items, on the other hand, is unquestionably a step in the right direction.
Looking to create an impact and shoutout a positive statement on your branding and promotion?
Contact DTC World today to design, develop and produce rPET gifts and premiums for your marketing campaign.
At DTC World, we are big advocates of sustainability for the future.
Our awards for sustainability:
1) 2021 Singapore Apex Corporate Sustainability Awards
2) Platinum (Top 1%) Ecovadis 2021 Sustainability Rating
3) Asia's Best Sustainability Report (Finalist 2020) - ASRA
4) 2020 Sedex Members Ethical Trade Audit (SMETA)
Contact the nearest regional offices today to design and produce premium corporate gifts that will make a statement.
Related Blogs:
Top 10 Eco-Friendly and Sustainable Gift Ideas for 2022
Eco-Friendly Promotional Giveaways for Successful Marketing Campaigns