Brand: Aperol Spritz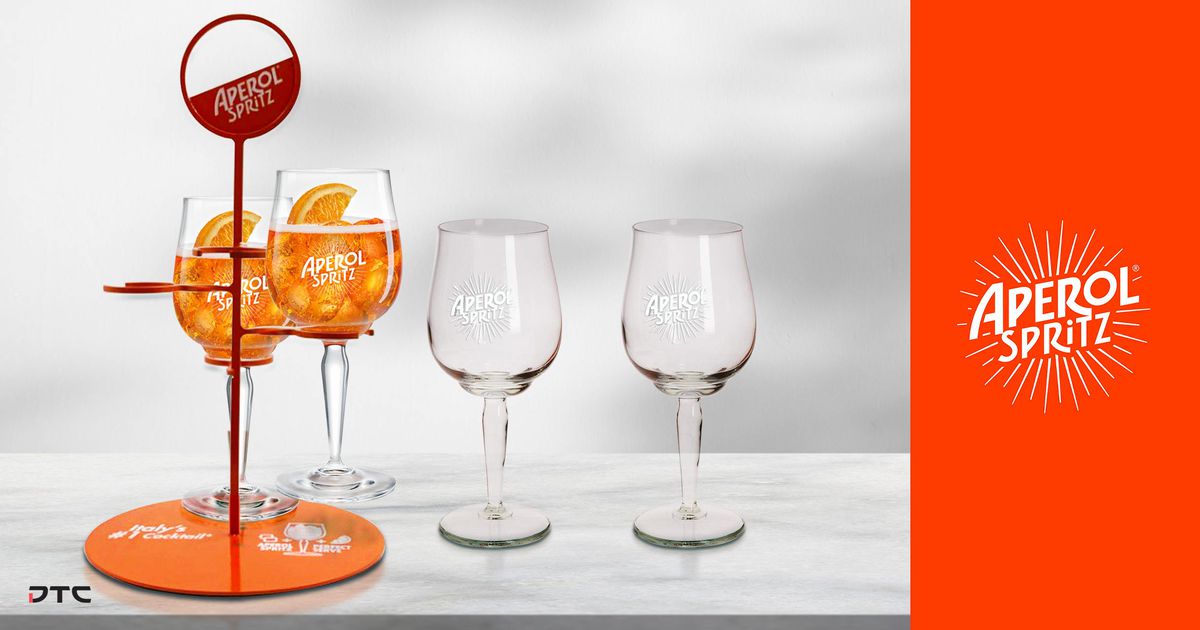 Description:
Glassware has evolved tremendously over the years to elevate the modern cocktail experience. Let's take a look at this next POSM project — a customised cocktail glass and tree stand (tower) we have designed and fulfilled for leading Italian aperitif cocktail brand, APEROL Spritz (by legacy aperitivo brand, Aperol).
For the cocktail aficionados, it goes without saying that the right glassware has a pertinent role to play in bringing the fragrances and flavours to life. Impactful visual impression that is minimalistic captivating, the design of the high-stemmed Aperol glass will instantly turn your cocktail drink into conceptual art. Complemented by an elegant tree stand — captured in a dynamic orange-red hue — to enhance your drinking experience, these marketing tools can impactfully elevate your brand visibility almost instantly.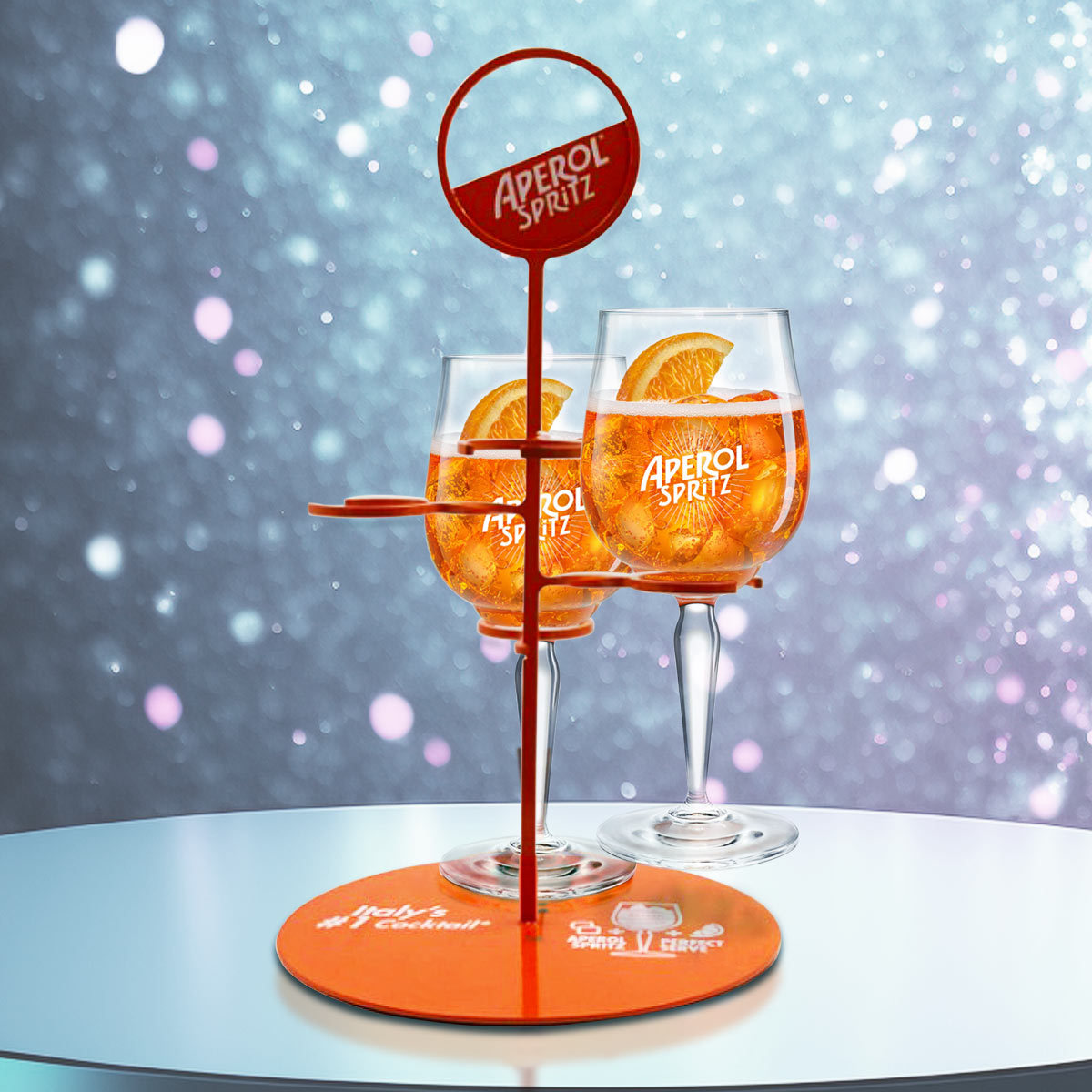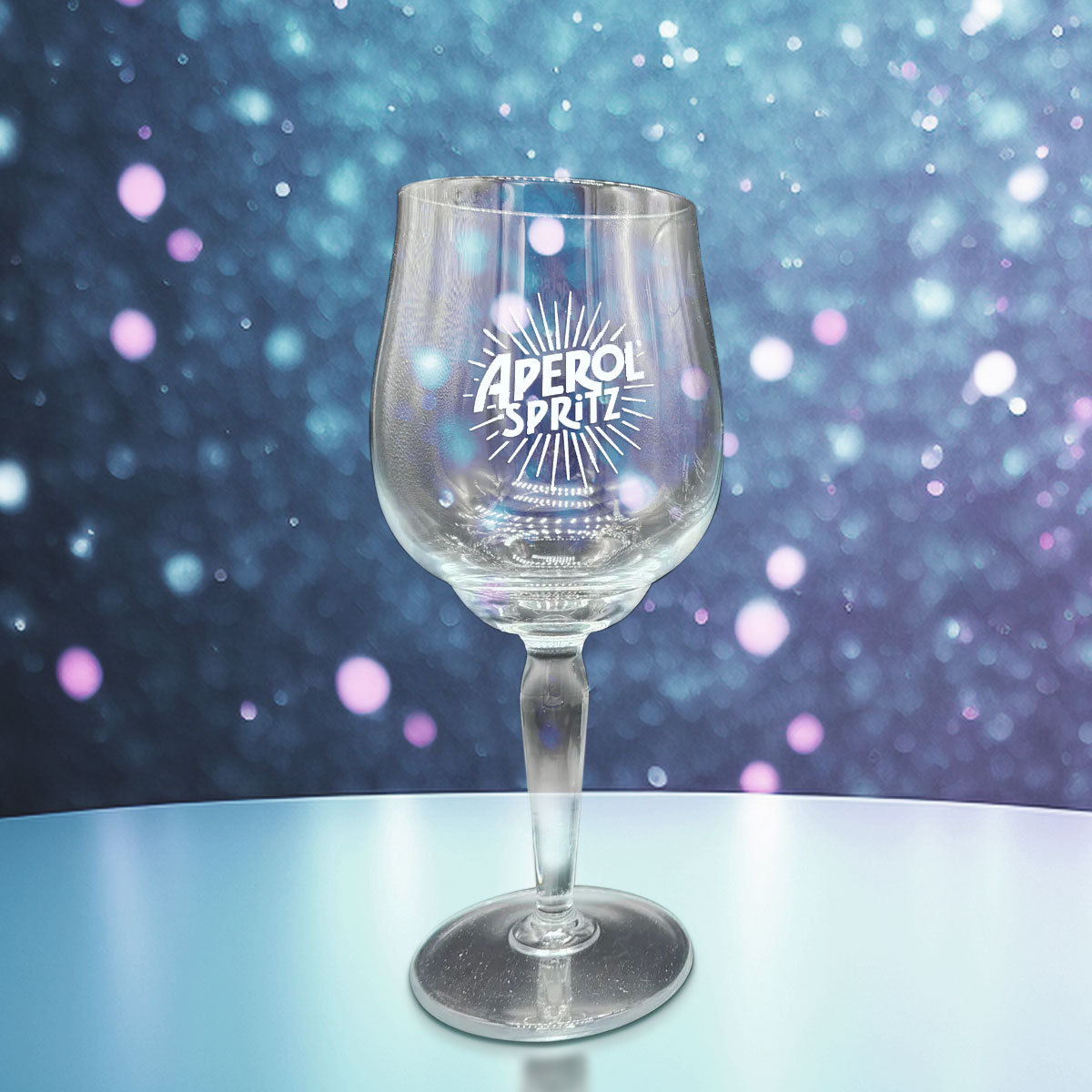 Whether it's to accompany food promotions or happy hours at F&B establishments, to product launches, corporate functions, or trade events — eye-catching POSM always provide an excellent opportunity to increase brand visibility.
Combining several visually striking spots to craft your brand messaging that captures the attention of your audience, you get to keep the personalisation touches at minimal, yet garnering optimum brand effects. At the end of the day, what you want is to excite your target audiences' senses, while subtly (yet, effectively) integrate your brand into the setting through these creative POSM solutions. And you know the POSM has proven successful when you unknowingly become a part of their positive and memorable experience — as your POSM items become the talking point of their conversations.


DTC Services Used:
Designing, Sourcing, Logistics, Production and Delivery
Need help to find the right POSM display and retail solutions for your business?
We are more than thrilled to guide you through the process of picking the perfect fit. Scale your business with us today.
[ Read our Blog ] [ Start a project with us ]
Alternatively, you can explore our past
Showcase
portfolio for more inspiration:
Custom POSM Display — Inflatable Beer Tower for Edelweiss
Custom POSM Display — The Vegetarian Butcher Tabletop Lightbox
KIRIN ICHIBAN POSM Merchandise
SP Lager Maximising Brand Exposure With Trade Visibility Merchandise