Brand: SP Lager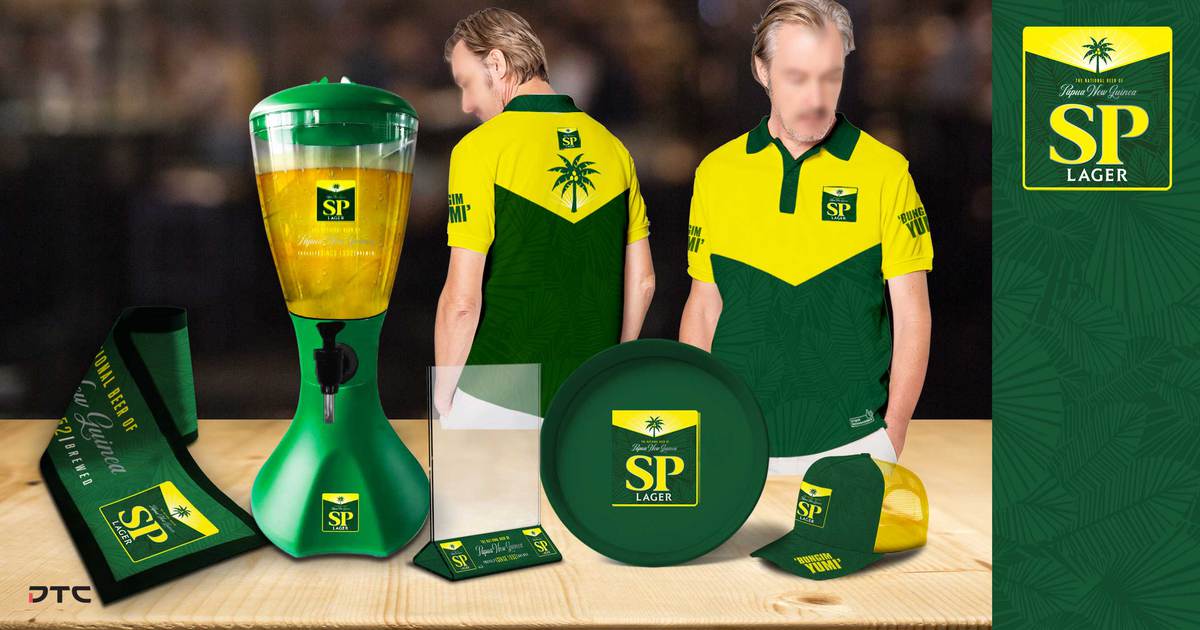 Description:
Brands are the 'personality' of a business, whether the business is a consumer good like a carbonated beverage or a professional service like marketing. You always want to inject befitting imagery, emotion and associations to your brand — allowing customers to 'connect' with your brand in an impactful way.

Like this series of head-turning trade marketing and POSM merchandise which DTC World has designed and sourced for our client, SP Lager — Papua New Guinea's most iconic beer brand is able to maximise its brand visibility, presenting its products and services to the patrons in an attractive way. The bright and vibrant colour combination of yellow and green is seen across a range of promotional merchandise that includes SP Lager Polo T-shirt, promotional dry-fit trucker cap (or mesh cap), customised ice bucket, branded beer tower, custom promotional beer serving tray, bottle cooler, personalised tent card holder, among others.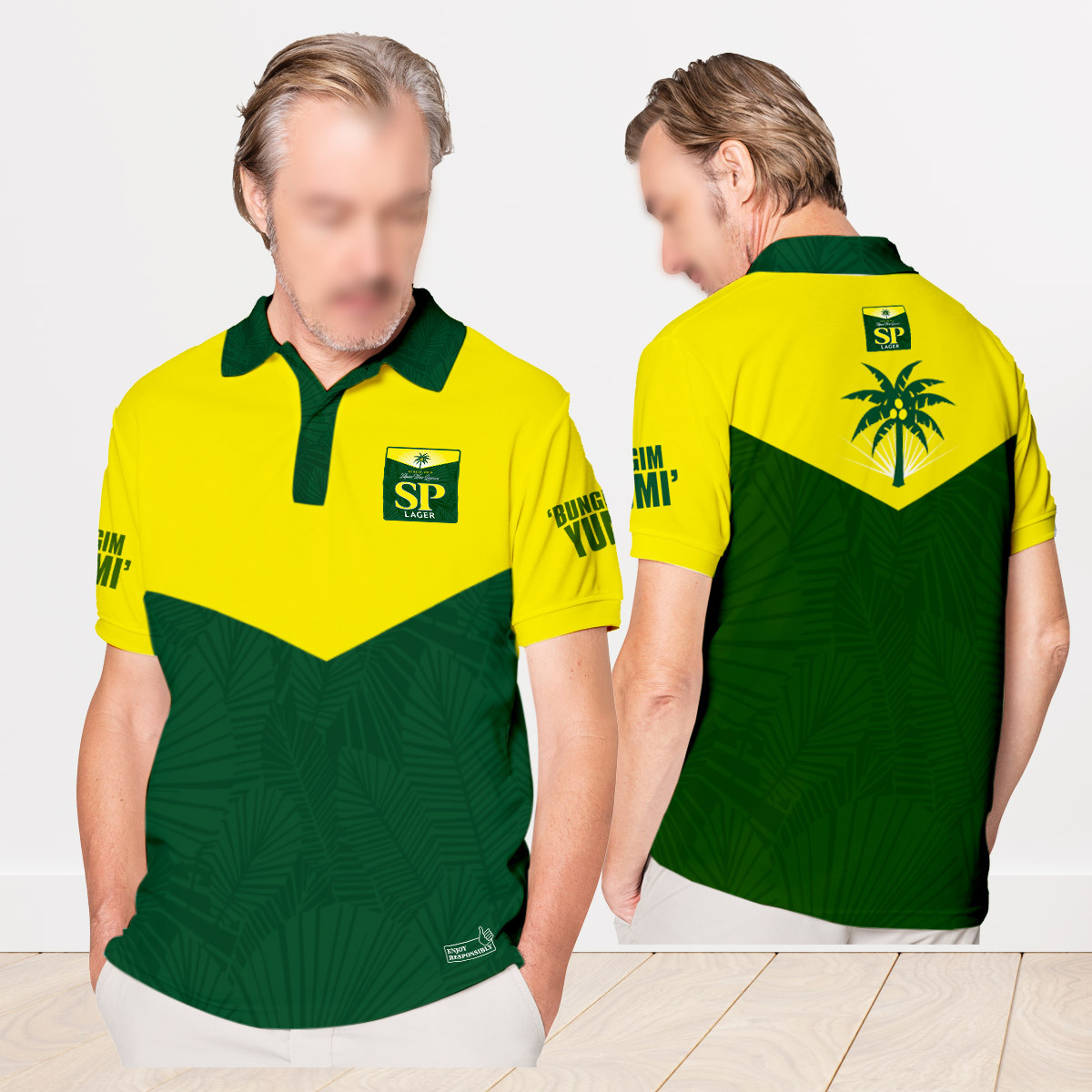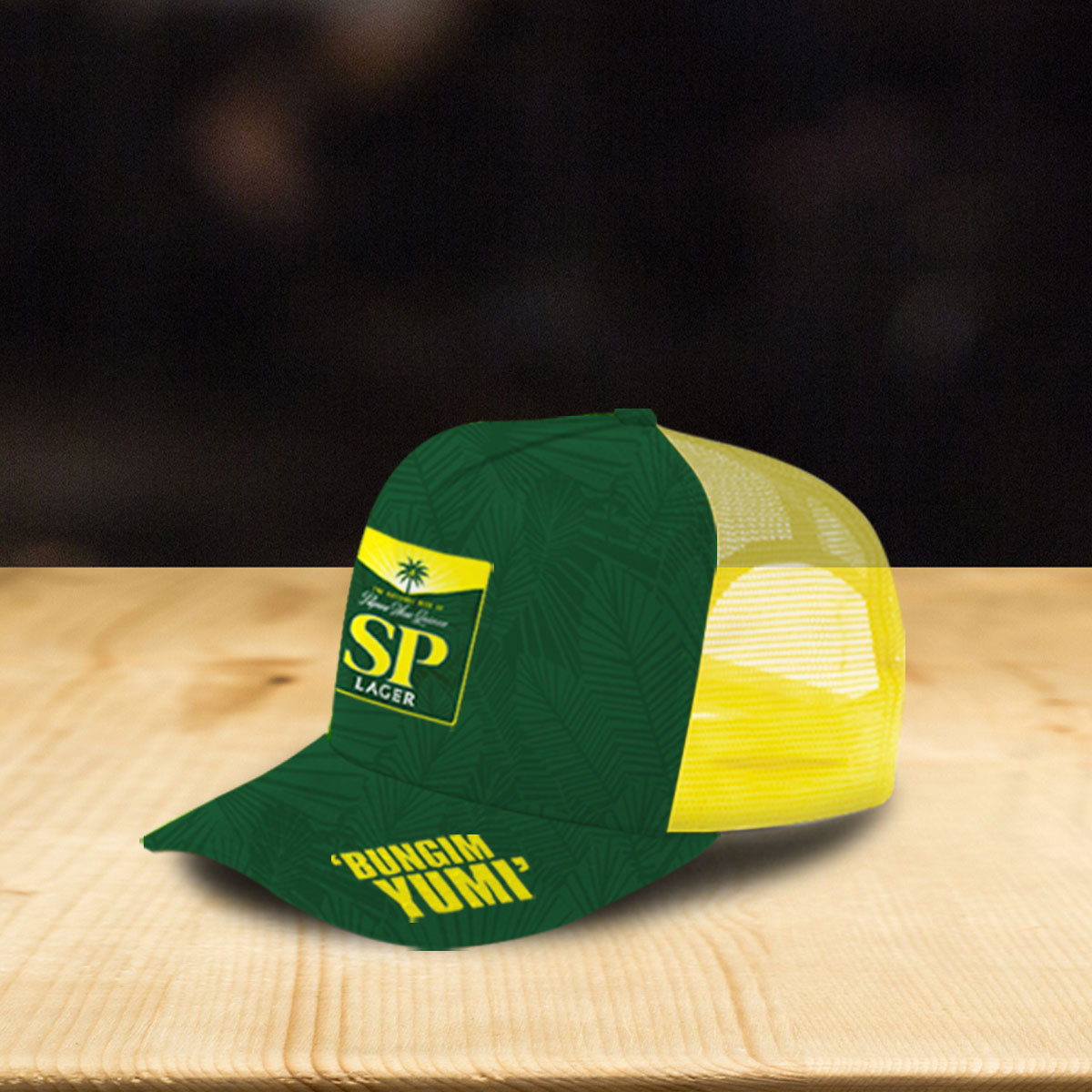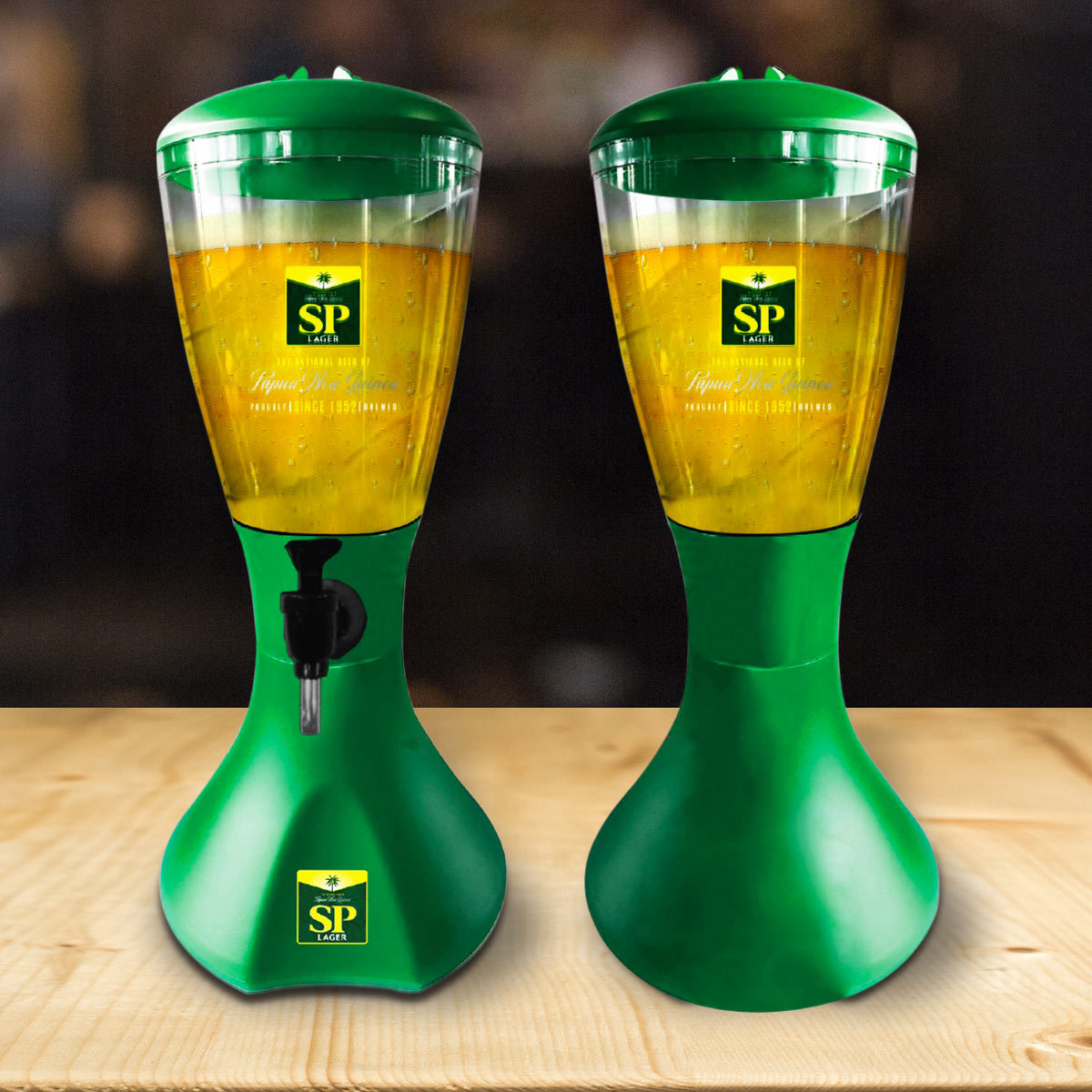 As the saying goes, "There is no second chance for a first impression." When it comes to marketing, you want to maximise the effectiveness of your promotional merchandise and POSM displays, making sure you grab your customers' attention — may it be at social events, corporate dinners, F&B establishments and other key locations. Good brand awareness is vital for the health of any business. The design of your logo, the colours and fonts used, and even the quality of the manufacturing that goes into the merchandise reflect strongly on your brand.
Being top of mind is extremely important in this competitive industry. Understand the needs of your customers — by constantly creating and offering them something special; something that gets them talking about your brand because they feel connected.



DTC Services Used:
Designing, Sourcing, Logistics, Production and Delivery
Need help to find the right promotional solutions to enhance your trade visibility?
We are more than thrilled to guide you through the process of picking the perfect fit. Scale your business with us today.
[ Read our Blog ] [ Start a project with us ]
Alternatively, you can explore our past
Showcase
portfolio for more inspiration:
Custom POSM Display — The Vegetarian Butcher Tabletop Lightbox
KIRIN ICHIBAN POSM Merchandise
Archipelago Marketing Premiums & POS Merchandise