Brand: X-Rated Fusion Liqueur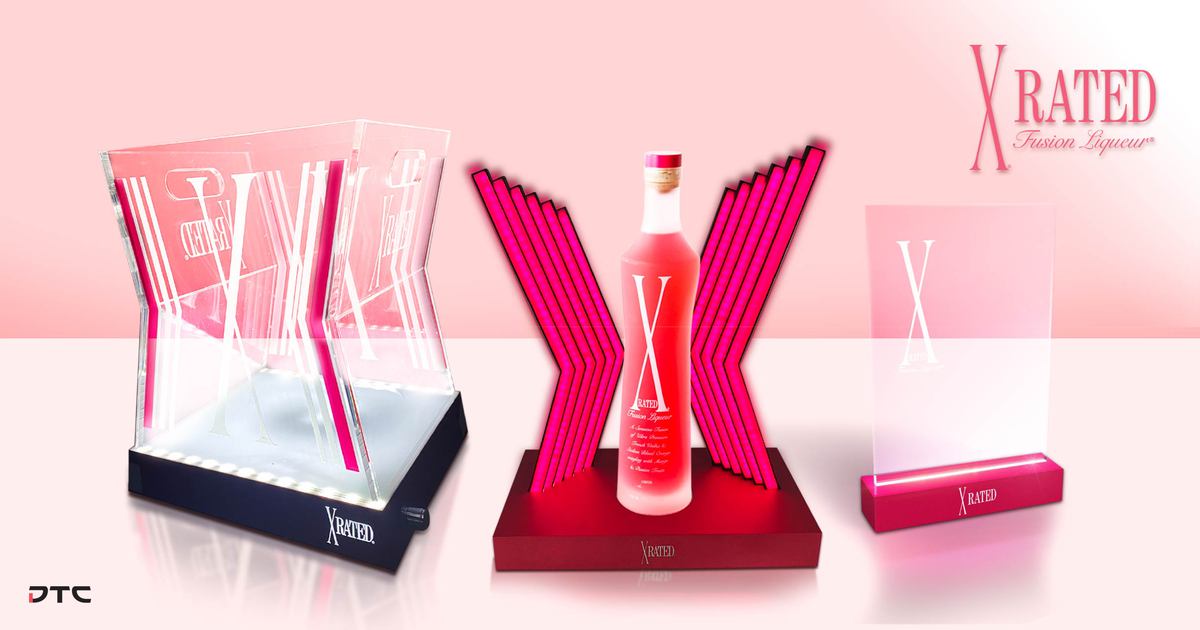 Description:
We all know that first impressions matter. That said, providing a visually pleasing experience is the first step in establishing a connection with your customers. And this next POSM project can certainly attest to that.
Capturing a blend of vibrant and playful contrasting hues, the aesthetics of the POSM and display solutions we have designed for ultra-premium French fusion (vodka) liqueur brand, X-RATED by the Campari Group, feature a sensuous pink — on top of an eccentric design throughout its visual concept.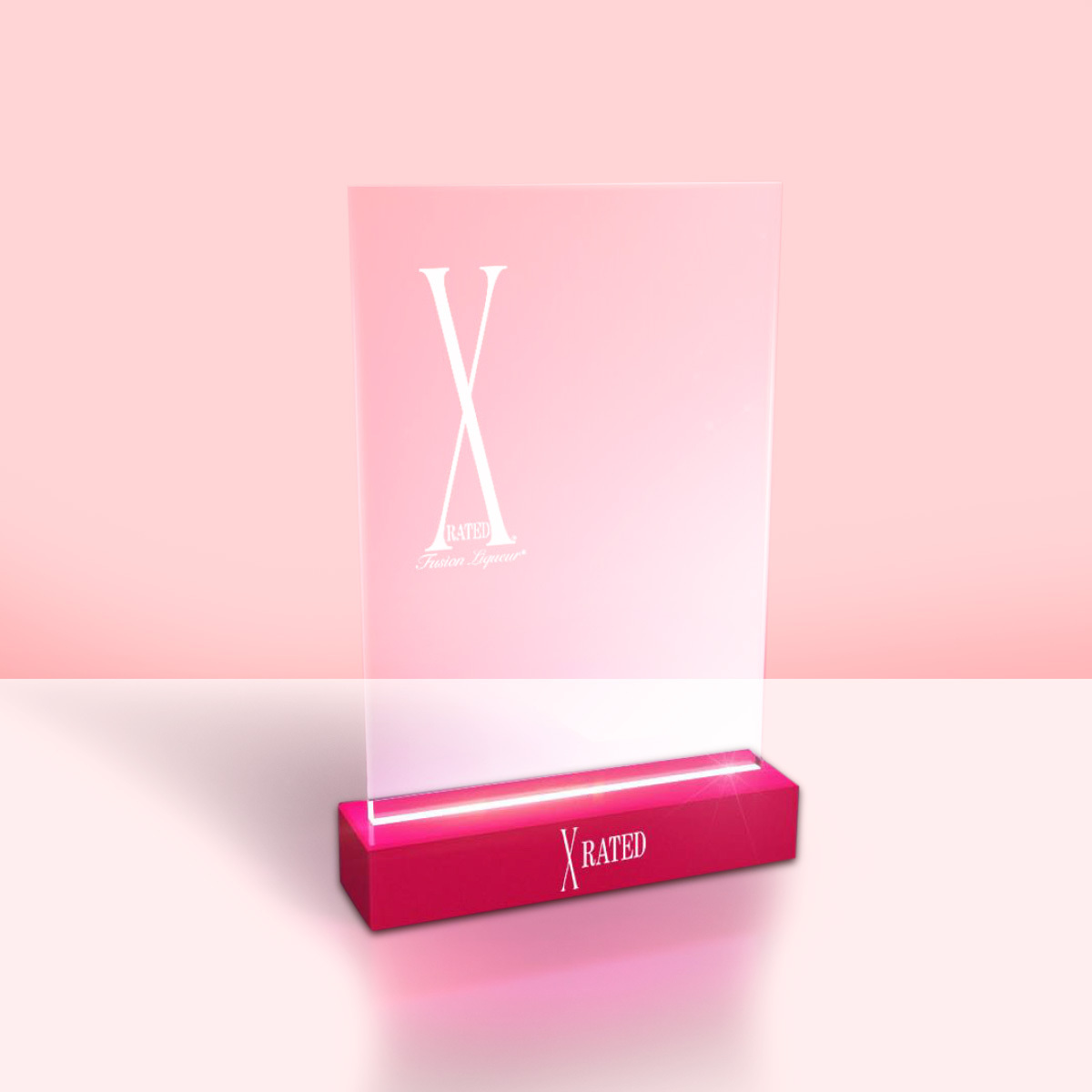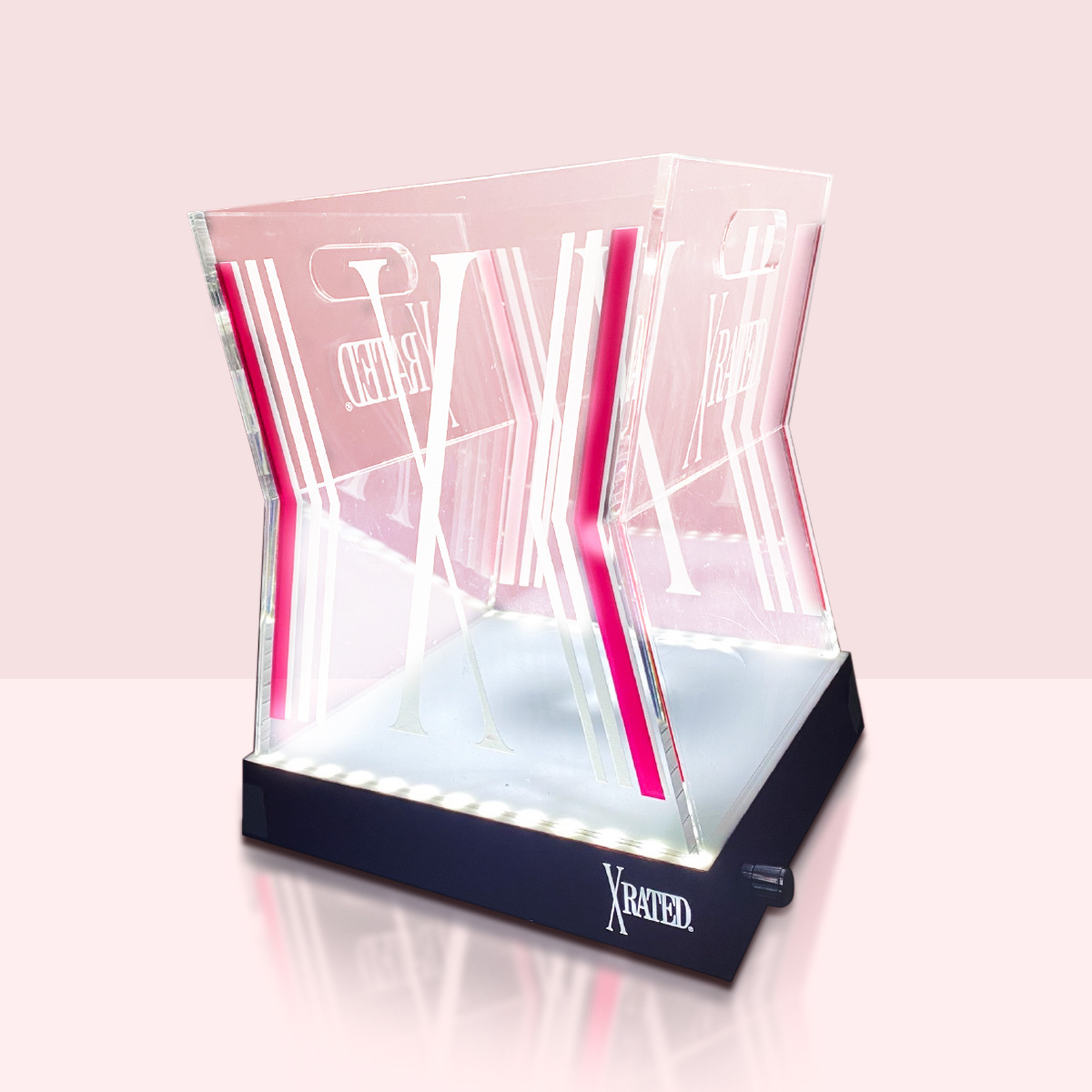 Featuring a series of versatile POSM solutions and attention-grabbing product displays — to enhance the brand's visibility and profitability — observe how all the elements come together and give these items great texture and depth! From the show-stopping X-Rated bottle glorifier to a custom X-Rated clear ice bucket and X-Rated LED table tent card holder, these POSM solutions have successfully showcased the versatility of the premier liqueur brand: i.e. a taste of fun and luxury that can be easily mixed or consumed on its own.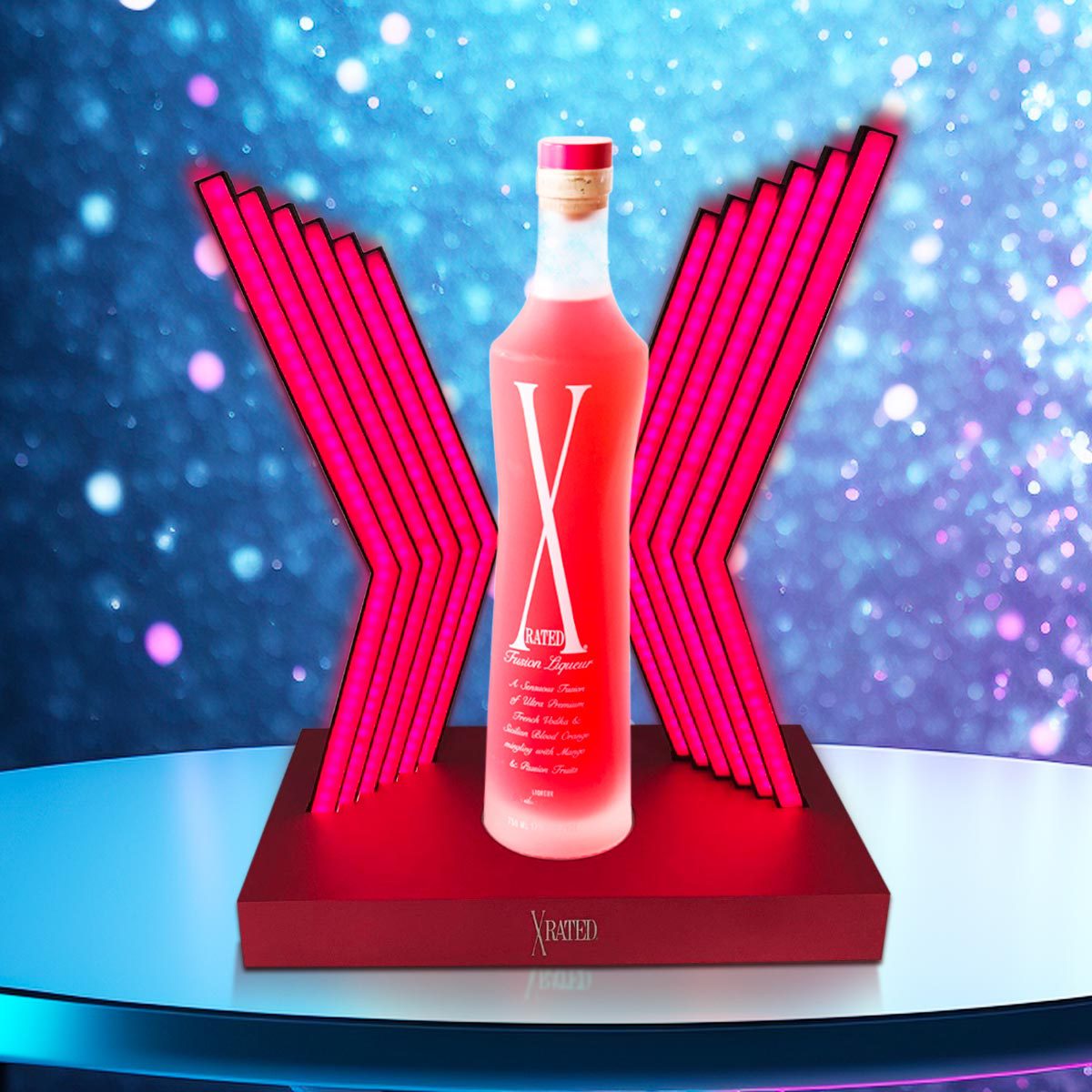 Thanks to our regional presence and geographical advantage, DTC World is able to provide our clients with hassle-free fulfilment support which is bolstered by our seamless logistics and supply chain management process. (Speaking of cost-savvy and time-saving holistic approaches!) To date, we have assisted X-Rated in fulfilling these illustrious POSM items to various countries within the regions of Asia, i.e. Indonesia, Singapore, Malaysia, Philippines, Vietnam, Hong Kong, Mongolia, Taiwan, India, Guam.

Cost-effective, highly noticeable with great customisation flexibility — these are sure-win POSM solutions worth investing in!
______________________________________
Looking to simplify your marketing needs?

Whatever you want to ship, and wherever it needs to go, DTC World has the fulfilment infrastructure and support to make it happen.

Reach out to us today to find out our cost-effective and trouble-free mechanism to manage your organisation's marketing materials and promotional premiums — across markets, across the globe.



DTC Services Used:
Designing, Sourcing, Logistics, Production and Delivery
Need help to find the right POSM display and retail solutions for your business?
We are more than thrilled to guide you through the process of picking the perfect fit. Scale your business with us today.
[ Read our Blog ] [ Start a project with us ]
Alternatively, you can explore our past
Showcase
portfolio for more inspiration:
Custom POSM Display — The Vegetarian Butcher Tabletop Lightbox
SP Lager Maximising Brand Exposure With Trade Visibility Merchandise
Customised Powerful POSM Display Ideas — Chalkboards